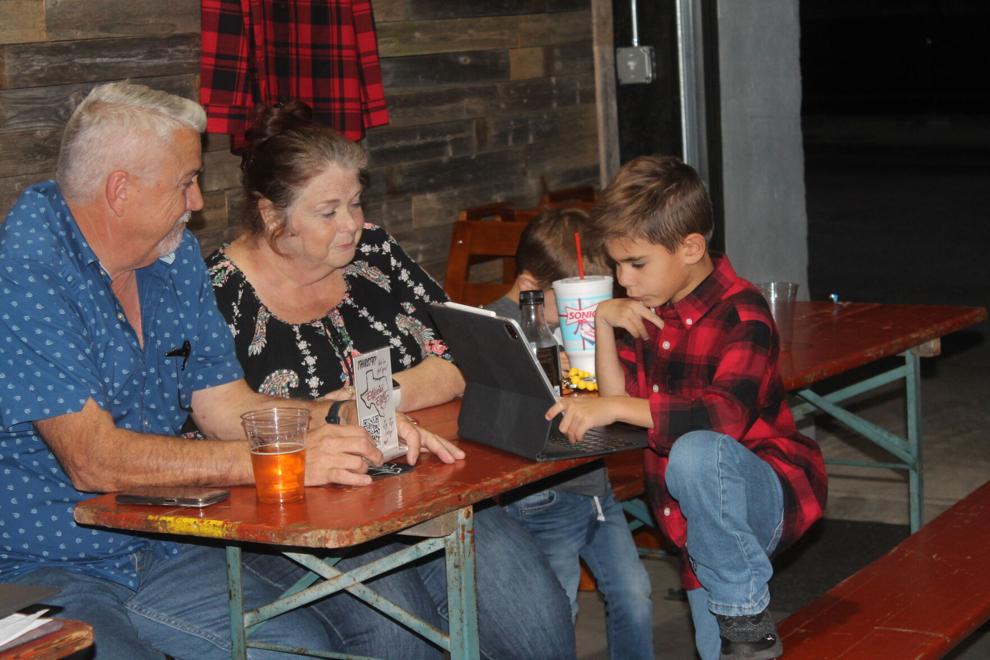 Roughly 30 people in multiple generations talked and laughed from tables below a high ceiling in a room off North Main Street last week.
More friendly folks kept arriving just before 6 p.m. Thursday for fellowship and good times at Edgewise Eight Brewing.
The Weatherford brewery earned a bronze medal at Great American Beer Festival in Denver earlier this fall amid 70 fellow porter varieties from across the nation — but Clif Ellis, co-owner of Edgewise Eight Brewing and father of the award-winning Robust Porter, said he gets more joy out of seeing people enjoying time together at the brewery.
"My personal thing is just to come in here and hear people laughing," Ellis said. "I like, more than anything, just having a space for people to come enjoy themselves."
And they seem to do just that.
"We've been to every brewery in DFW, and this is the only one that's worth it to come back to," patron Julian Rodriguez said, sitting at the corner of the bar with Casey Pilcher and friends, Brandy and Chris Butler.
"Our very own Cheers," Pilcher added.
The Butlers' shared they'll soon make it official in the large, airy room, the shining silver vats in one corner as witnesses.
"We're getting married here in two weeks," Brandy said.
"We used to go to a whole lot of breweries in Fort Worth and Granbury — and this is it, here," Chris said.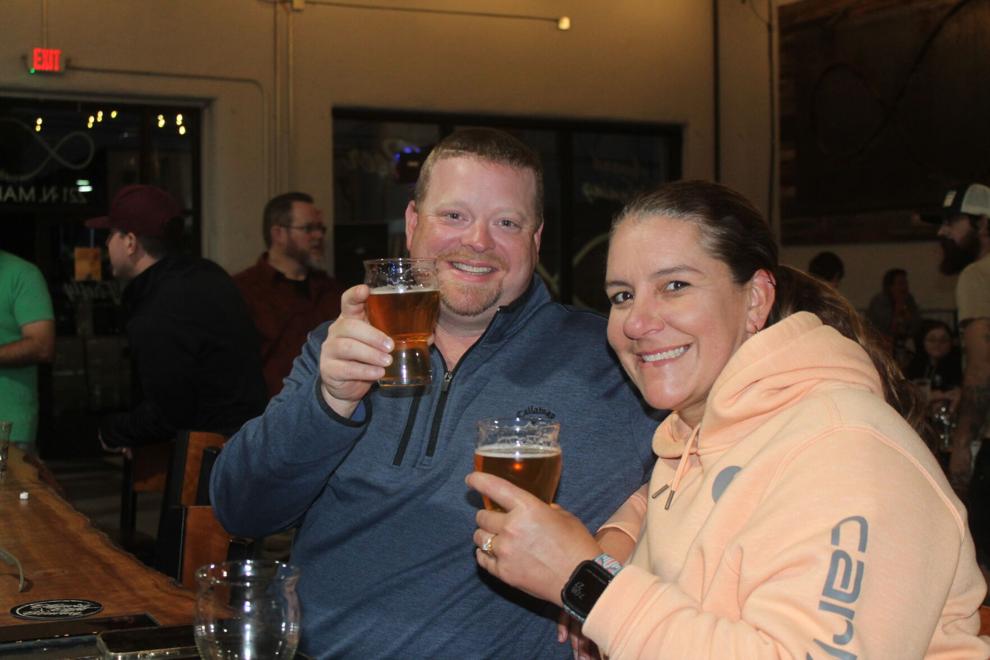 That's music to the ears of Ellis, who comes a line of Weatherford residents and shares ownership with his parents, Barney and Ramona, and his burly brother, Colt.
He talked about some of the earliest forms of writing and math being found in beer recipes when water was not safe for drinking and "beer was a safer bet."
But, the electrical engineer for a trucking company will walk a novice through his path to award-winning beers. Some, like the rusty chocolate-flavored Robust Porter with its coffee depth, were among the 15 selected for the taps that night.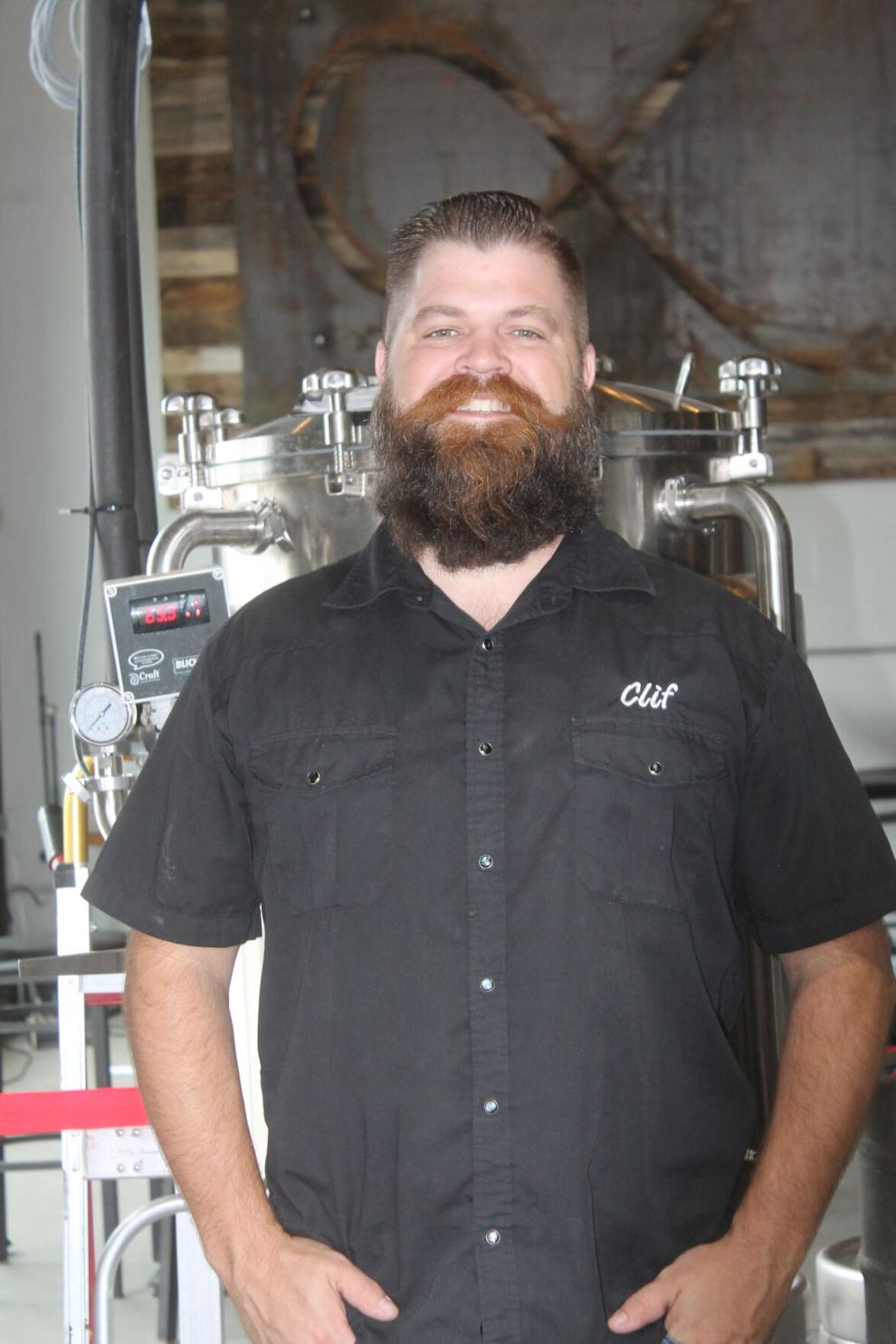 "As an engineer by day, I just kind of enjoy tinkering with things," he said. "We really start with kind of what the final beer will taste like, and then we engineer the recipe. Like, if we're saying we want a hoppy pilsner, that gives me a lot of information to work with."
That's what hops, yeast, secrets to produce the pilsner.
"The style's very well determined," he said. "But you start with a style in mind, you have a working direction. And the rest of it comes from having your own flavor and your own imagination in how you want to proceed."
Sometimes, he confessed, he hits a point where it's best to scrap a work-in-progress and start fresh.
"Oh, absolutely," he agreed. "All the beers that you're going to drink have been brewed more than once, more than twice."
Once a brewmaster blends his magic, yeast takes on the heavy lifting.
"The main thing we do is create sugar water from barley," he said. "And the yeast converts all the barley into alcohol, CO2 and different compounds."
In eight to 10 hours, you get what's known in brew circles as wort. Let that sugar water sit in a sterile tank for three to six weeks, and Bob's your uncle.
As he spoke, Ellis sipped his personal favorite — Social Betty Ann.
"It's named after an old racehorse that was on our property," he said as his wife and partner, Carrie, took up the story about her grandfather's racehorse whose name was carved in the barn floor in Peaster.
"We started out in the barn," the husband said. "That's really how we started, was out in the barn in Peaster."
Social Betty Ann is gone now, but her namesake beer is a 2016 gold medalist. Naming styles after loved ones is an Ellis tradition at Edgewise Eight Brewing.
Both of the Ellis' sons were excited that dad won in Denver — perhaps one more than the other. That would be Porter Ellis, 6.
Named for the couple's firstborn, Robust Porter is called a First of His Name beer and is registered that way with the Texas Alcoholic Beverage Commission.
"He said, 'Oh! My beer won,' " Porter's mom said, later nodding to little brother Hayes, 4. "This one, he'll get a beer named after him one of these days. Like, I keep saying we need to do a Hayes'l nut Porter."