A Bosnian exchange student who dominated high school basketball courts for two years in Mineral Wells is bringing her prodigious talent to Weatherford.
Hena Spahic signed a letter of intent to attend Weatherford College on a full scholarship that includes tuition, books, food, shelter and transportation.
"Hena is a great student, a great ballplayer and has a fantastic character," said Doug Jefferson, administrator at Community Christian School, where Spahic attended in her junior and senior years. "I've been doing this for 13 years, and she is one of the most awesome people to ever graduate from here. She is an impressive young lady."
Spahic grew up in Zenica, Bosnia, located in southeastern Europe. Natives there speak Bosnian but begin learning English in third grade. Spahic speaks English and a half-dozen other languages with ease. She began playing club basketball at age 8 and displayed a natural ability along with a stout work ethic.
"I had coaches at a young age that saw something in me and gave me the ball," she said. "It happened kind of naturally. Since then, I've been working really hard. It's not just talent, it's also the hard work you put in." 
Modern technology fostered the girl's dream to come to America and play professional basketball in the WNBA. She spent her early years surfing the internet and watching videos about American cities and basketball.
"When I was little, YouTube was a huge deal," she said. "I would go to YouTube all the time and look up different countries and cities."
Videos about life in New York, Los Angeles, Las Vegas and other vibrant cities fascinated her. She became a regular follower of people who posted videos about American life.
"The people, the culture, just everything kind of opened my eyes," she said. "I just liked it. I'm a huge fan of food. The food was something that attracted me."
She discovered the WNBA, as well, and began watching games online.
Her mother wanted her to attend a university in Germany, but Spahic resisted. She told her mom, "I'm going to go to the United States and play basketball and get a good career and have good money."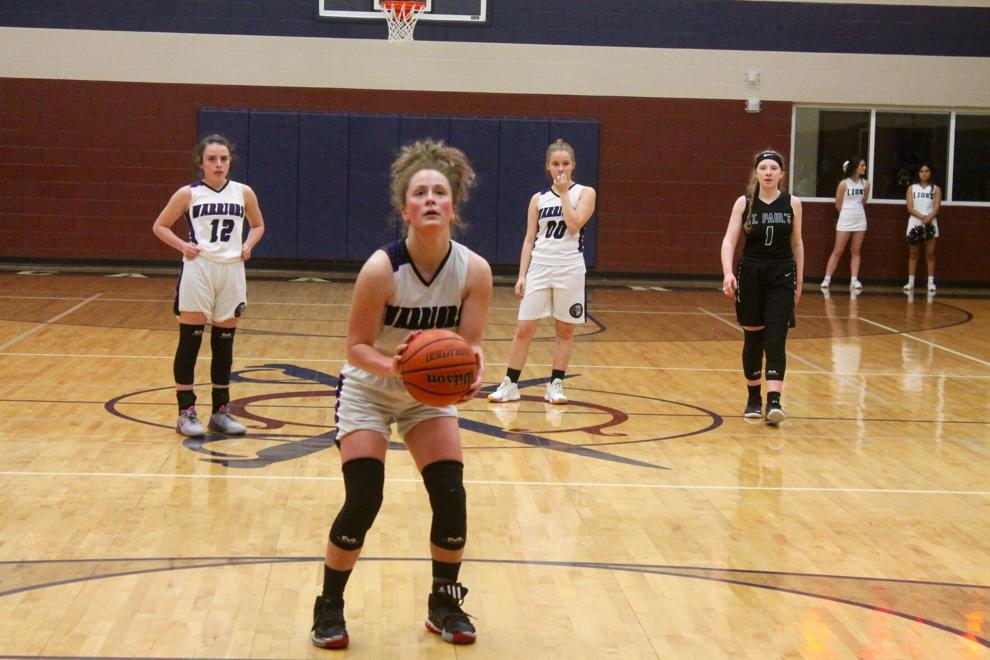 Once she started high school in Bosnia, Spahic looked into becoming an exchange student. Her aunt and uncle reside in Burleson and agreed to become her host family while she attended a private school there and played basketball under Coach Brian Rodricks.
Rodricks, however, left that school and accepted a job at Community Christian.
"He brought me with him," Spahic said.
In 2019, she became Community Christian's first foreign exchange student in about 25 years. The school found a local family to host her. Since then, the school has taken in two more exchange students and broadened its program.
"We would love to get the word of God into everybody, and if that means bringing students from other countries, we would love to do that," said Lisa Ballenger, the assistant basketball coach.
Spahic was 16 when she headed for the great unknown. It was August. The temperature was in the 40s when she boarded a plane in Bosnia. She landed in Texas, and the 100-degree heat and humidity hit her like a two-by-four to the face.
"It was terrible," she said.
She'd never lived in a house with air conditioning. Bosnia temperatures rarely go higher than the 70s. The cold air blowing on her at night made her sick.
"It took over a week to adjust," she recalled.
She discovered that Mineral Wells didn't resemble those videos she'd seen about New York City and Los Angeles. She wasn't disappointed. She discovered that people in Mineral Wells and in Texas are eager to offer support and love to a stranger from a strange land.
Many Bosnians have survived tough times and tend to be more clannish and cautious, she said.
"In Bosnia, love is not really a huge thing except from families," she said. "Support isn't that big, either. Everybody focuses on themselves. I wasn't used to being surrounded by people that loved other people equally. Coming here was really a change for me."
She hopes to stay here forever.
"Taking that step and coming to the United States pushed me and gave me hope," she said. "I'm going to work hard and make my way up to staying here and becoming a U.S. citizen."
Her work ethic, already impressive, went up a notch once she settled in Mineral Wells. She lifts weights and jogs on a regular basis, eats healthy foods and plays basketball daily.
She was one of the better players in Bosnia and remained so at Community Christian, which competes in the Texas Christian Athletic Fellowship league. She wasn't sure how she would measure up to her new peers but figured she'd hold her own.
"I am a confident person," she said. "That doesn't mean I'm not nervous about playing and coming to a whole new environment, but I was confident I would do good."
She was right.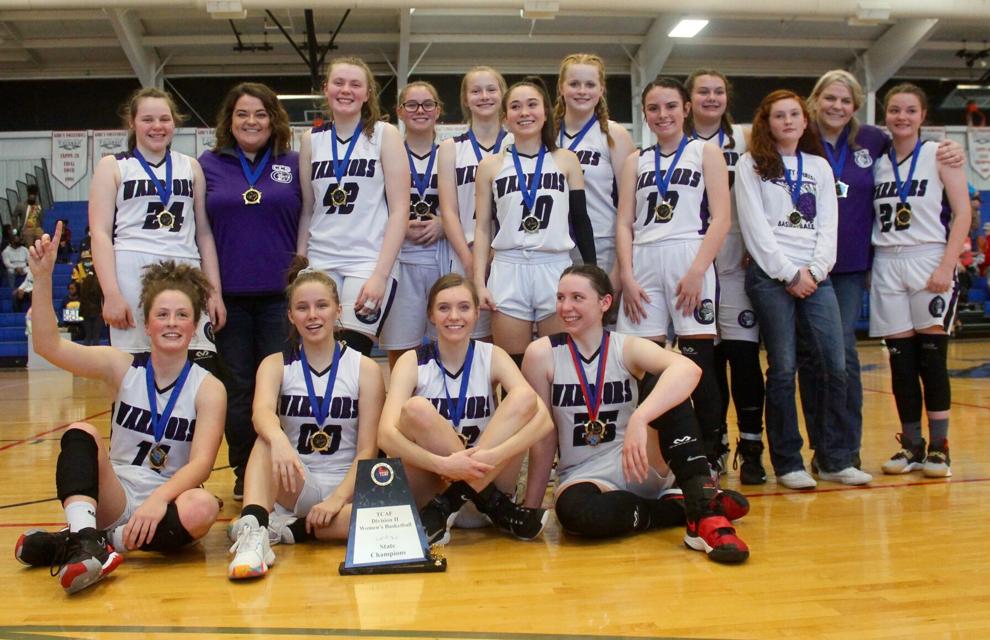 During her time at Mineral Wells, Spahic averaged 24 points and seven assists a game. The Lady Warriors came up short on a state title bid in 2020 but won it all in 2021.
"Last year, we were good but not as good as this year," she said. "We worked harder individually over the summer. We got better."
Typically, the top basketball players consider it a milestone to reach 1,000 points during their three or four years spent playing varsity ball. Spahic reached 1,000 points in two years. Also, she accomplished an extraordinary feat by being named the Most Valuable Player of her district, her league and the league's all-star team in both seasons she played.
Texas Tech, UTA, Texas State, Tarleton and Weatherford College took notice and dangled offers. Spahic could have gone to one of the bigger schools as a freshman but decided to "take the time to develop as a player, a person and a student and get better at what I do and then move on to a bigger school."
She will major in kinesiology.
"Physical therapy has been a huge deal for me because I've had some injuries in the past, and I've been through a lot of physical therapists," she said. "I'm interested in how my body works and how to prevent injuries and heal them and how to help other athletes when it comes to that."
In August, Spahic will move into a dormitory on the Coyotes campus and begin her college career. Ballenger has no doubt that her star player from high school will shine just as brightly in college.
"She works hard every single day," the coach said.