The Brock Eagles had the game pretty much locked up by halftime, leading 40-6.
Still, the Eagles gave the Bowie Jackrabbits all they could handle — and then some — scoring on their first drive of the second half, a pass from Tyler Moody to Nathan Jones.
Brock scored again just a few minutes later, this time on a 65-yard run by Kutter Wilson, and added insult to injury on a touchdown run by Jake Lindberg right up the gut. That point-after kick made it 61-6, with a full quarter still to go.
The Eagle defense was stifling all night, allowing a mere 54 yards of offense to Bowie.
Brock moves to 1-0 in district and 4-0 overall.
Santo edges Millsap, 36-33
The Bulldogs had their sights set on ended Homecoming night with a victory.
Santo scored the first TD of the night, and led 7-0 after the first quarter, but Millsap roared back.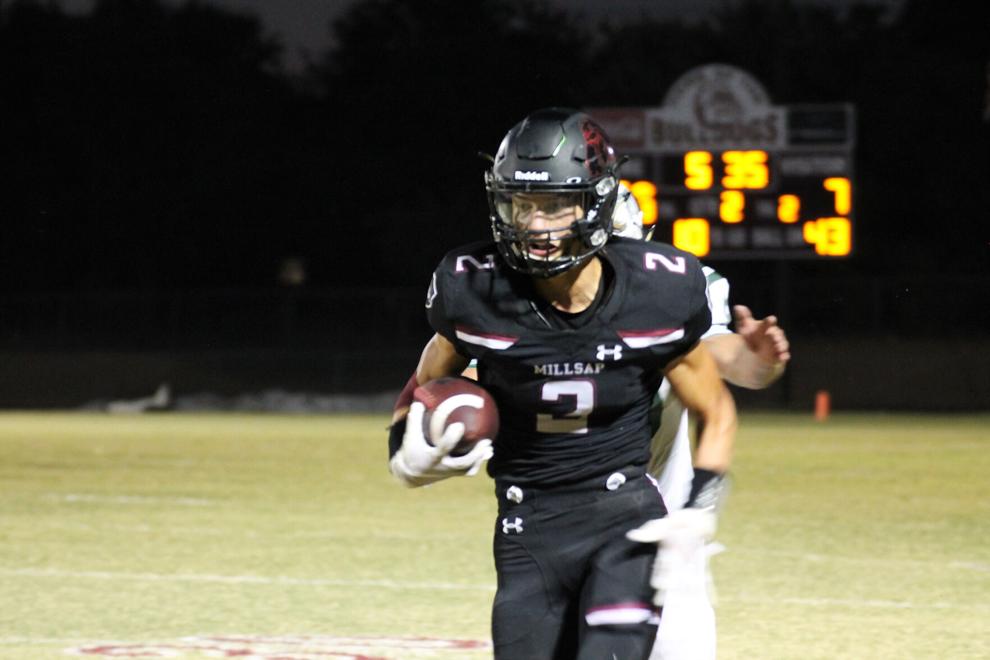 Carter Nairn's reception from brother Lawson Nairn narrowed the lead to 7-6 after a missed kick, but the Bulldogs tacked on another score a few minutes later, this time a Lawson Nairn completion to Isaac Bourdelais.
The extra point made it 20-7, but Santo wasn't done — Sam Henderson barreled his way into the end zone from three yards out, and Millsap's lead was cut to a touchdown.
The Wildcats made up the difference in the third quarter, scoring 16 to Millsap's 6, and each team would score a touchdown in the fourth before the final horn.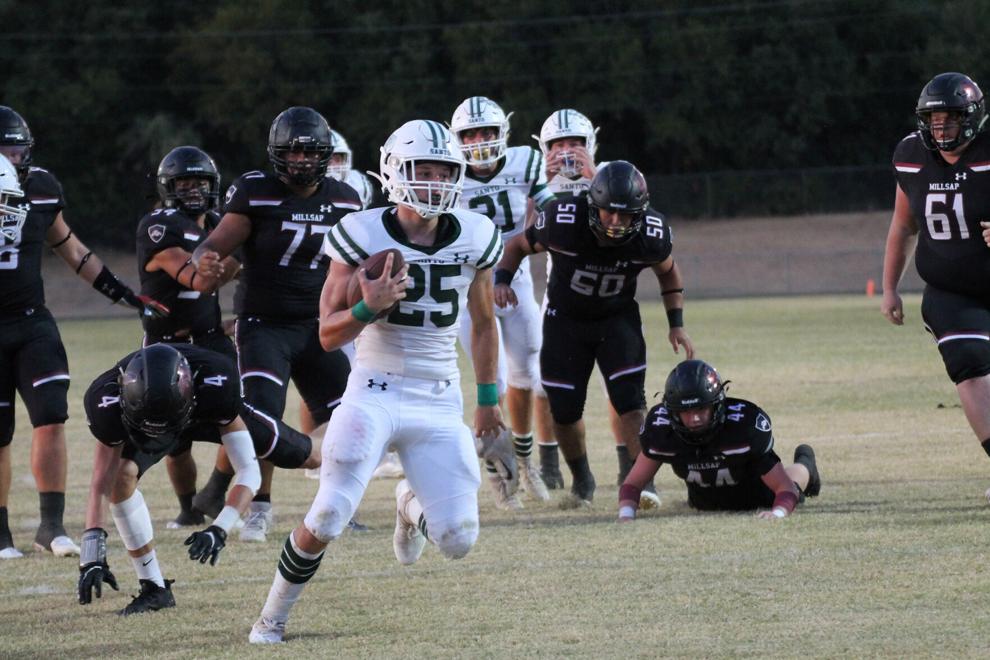 Mineral Wells falls to Gainesville
The Rams suffered their first loss of the season, a close one to the Gainesville Leopards, 24-21.
Mineral Wells kept itself in the hunt the entire night, with a chance to tie or go ahead in the final minute when the Rams forced a punt and got the ball on their own 5-yard line.
Mineral Wells is still enjoying a spectacular season so far at 4-1, and has one more warm-up game before district play begins.
Other Friday night scores:
Aledo 51, Everman 7
Midlothian Heritage 49, Springtown 13
Pilot Point 31, Peaster 13
Strawn 68, Westbrook 52
Throckmorton 78, Perrin Whitt 41
Community Christian 82, FW Legacy Christian 48
Shelbyville 20, TCA 14
Lubbock Christian 39 Weatherford Christian 18