Hannah Price is the daughter of Sara and Cody Price and will be attending Cisco College to pursue a career in elementary education while also cheerleading at Wrangler sporting events.
Hannah got to be one of the first Mineral Wells High School graduates to have a private ceremony as school officials planned around COVID-19 restrictions. While it, unlike any graduation she had attended before it proved to be an exceptional experience.
 "I enjoyed the private graduation because I thought my parents and family could see me better. This sounds bad, but I didn't have to sit through a bunch of boring speeches. It was very special, and I am grateful to the Mineral Wells ISD for offering it." Price said.
Hannah's high school activities have included track and field and volleyball in her freshman and sophomore years. She has been a cheerleader all four years in high school and served on the student council.
When asked to focus on a favorite memory, Hannah admitted that it would be too hard to do.
"All throughout school, I have enjoyed being with my friends and my younger cousins, so we have made many memories. It's too hard to pick out one," Price said.
Hannah's biggest regret while in high school is also a solid message for any student.
"I wish I had made better friends, who would have made me make better choices. I had some friends in the past that I wish I had not become friends with. I know that sounds bad, but I am truthful. I think people need to realize that maybe their friend group is not the right one for them, and there are other choices out there. I wish I had signed up for the National Honor Society too. I forgot to do that," Price said.
True to her cheerleading career, Hannah has this message for her fellow seniors:
 "We need to keep staying positive, and even though this year kind of ended up badly, we are going to get through this. Stay Positive!"
Lemonade out of Lemons
If you could conduct any science experiment in a class, what would it be?
"I really like the egg-drop experiment. We did one my junior year, and it was fun making it. The egg survived!"
If you could change one school rule, what would it be?
"That you can wear ripped up jeans to school."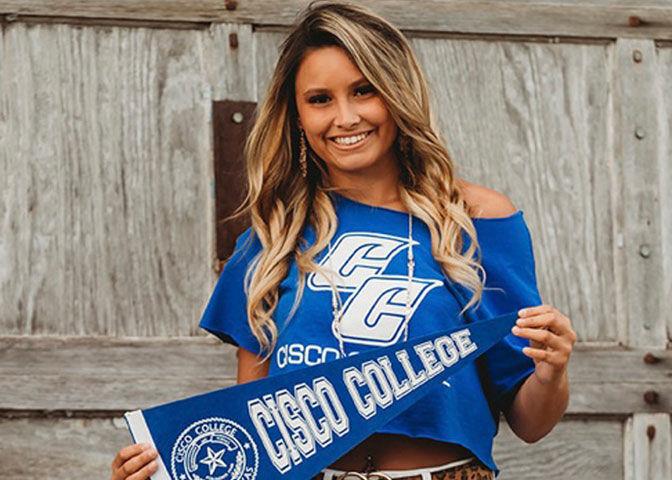 In some cultures, if you save someone's life, he/she is forever in your debt. Who would you most want to be indebted to you?
"I would have to say either Keith Urban or George Strait. Those two are my biggest crushes ever!"
What was the most meaningful assignment a teacher ever had you do?
"Last year, in English we had to write an essay over who impacted our life the most, and I wrote about my Grandpa, who had passed away the year before, "Grumpy," and that was pretty meaningful. He impacted my life."
Describe a dramatic/serious experience that has altered your life completely.
"In 8th grade, I broke my pelvis in track. It taught me that even if I break something or feel like giving up that I needed to stick it out. It made me a stronger person."
What is one outrageous thing you desperately want to try before you die?
"I want to try sky diving. I'm scared of heights, but I have always wanted to do it. Not by myself, but I think I could do it in a tandem jump."
Who is your hero, and why?
"I have four heroes in my life. My parents and my grandparents are my heroes because they have always taught me to stay positive when times get hard."
If you were given a million dollars, what would you do with it?
"I would probably go on a shopping spree because I have a shopping addiction. I would also want to buy either a lake and beach house (in Florida if on the beach) and buy one for my parents too."
It's the zombie apocalypse! What's your survival plan?
"Oh gosh…LOL… That's something I have never thought about. I would probably gather all my family in a compound and start a garden. I would have to head to Wal-Mart and stock up that I feel like we would need."
If you could start high school over, what activity would you participate in this time that you didn't before?
"I have always wanted to do tennis, but I was always busy with track because that was my main sport."
What did you think about taking a Lemonade out of Lemons interview?
"It was really fun because I was expecting different questions and not the 'zombie apocalypse'."