WEATHERFORD — The Lady Roos looked almost effortless on their home court.
Tuesday marked Weatherford's home opener of the season, and the hometown fans were not disappointed, with the Lady Roos cruising in straight sets over Irving.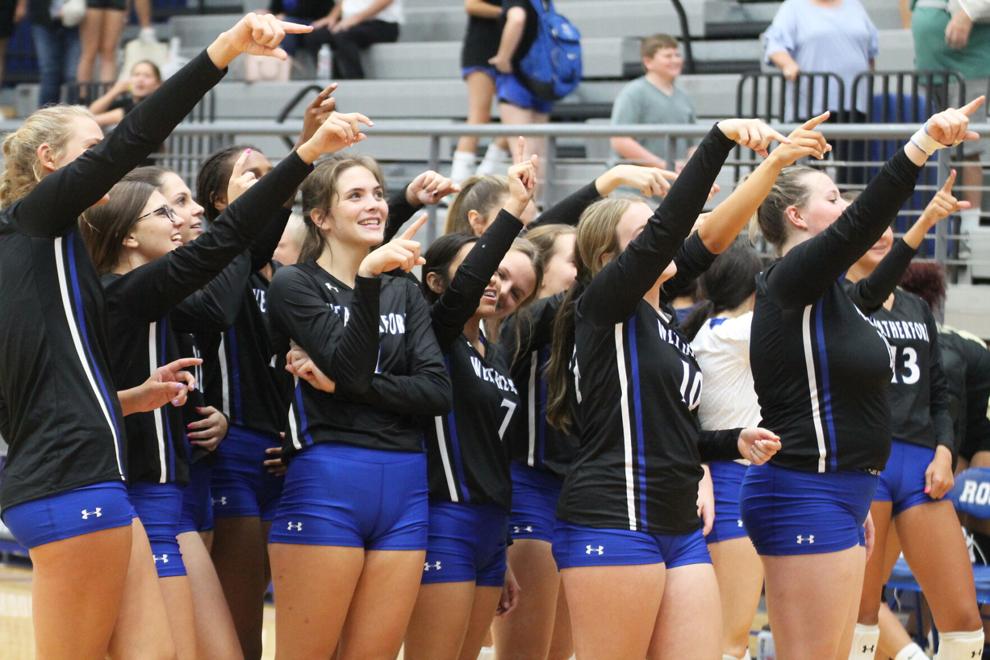 Weatherford's presence was almost immediately felt at the net, with the combo of Kate Hansen and Caitlyn Benson stuffing a would-be spike to make it 6-1 in Set 1.
The Lady Roos' service game was strong all night, as Keegan O'Connor had an ace to make it 16-1 before serving out of bounds. Perhaps her arm was tired?
Hansen's dominant kill at the net ended it at 25-6.
In Set 2, Hansen showed she's not a one-trick pony, with an ace to make it 13-2.
Riess Griffith added a kill of her own to put Weatherford up 17-4, and the Lady Roos continued to dominate on their way to the 25-5 win.
Irving had no answers for Weatherford in the final set either, with the Lady Roos securing their second win of the season, 25-4.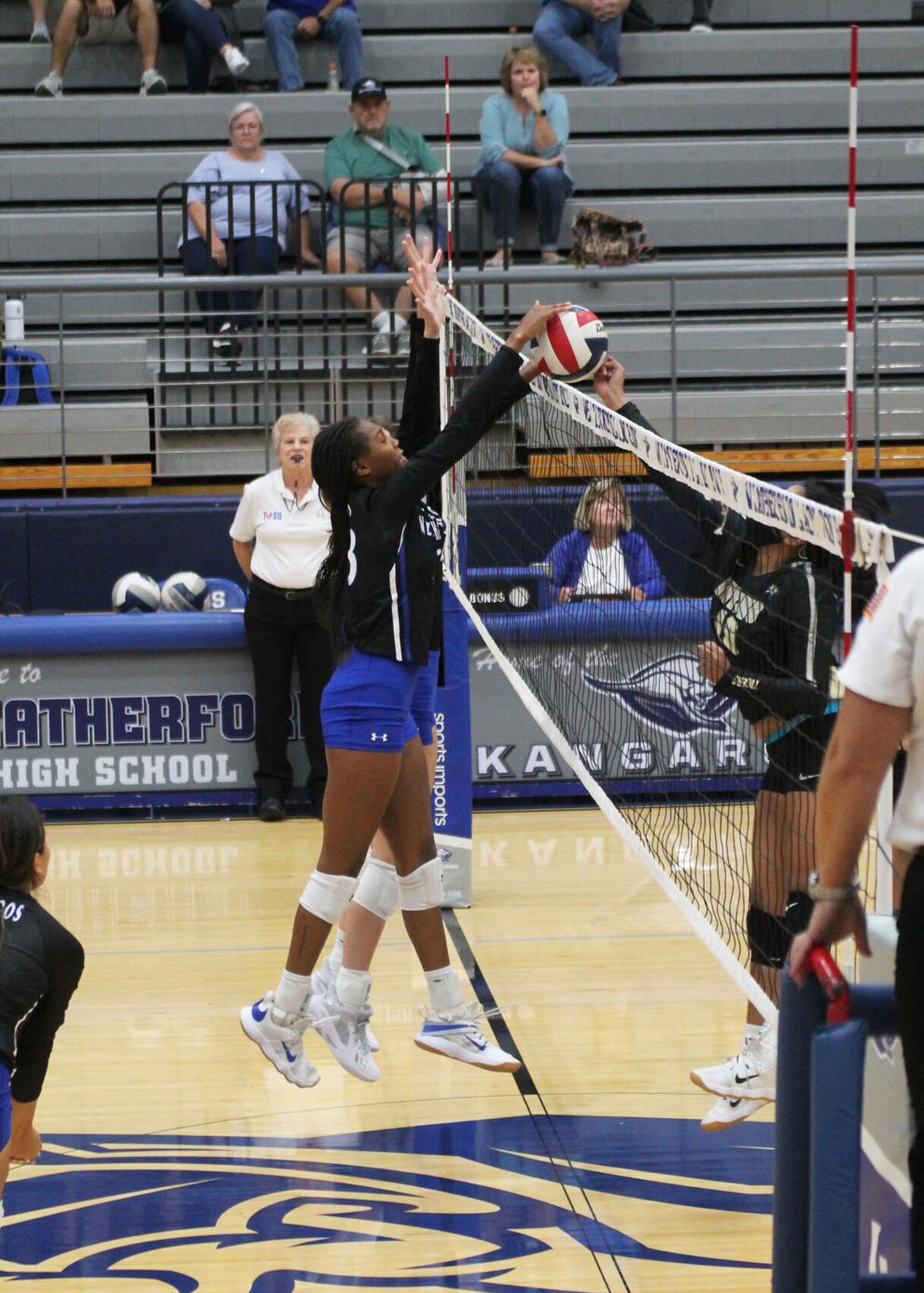 Weatherford's next game is Aug. 24 in Abilene.
Mineral Wells rallies back
The Lady Rams dug themselves out of a hole to rally past Dublin Tuesday night after falling behind 2-0.
Mineral Wells gave up the first two sets, 13-25 and 22-25, before fighting back to win the third set, 25-23.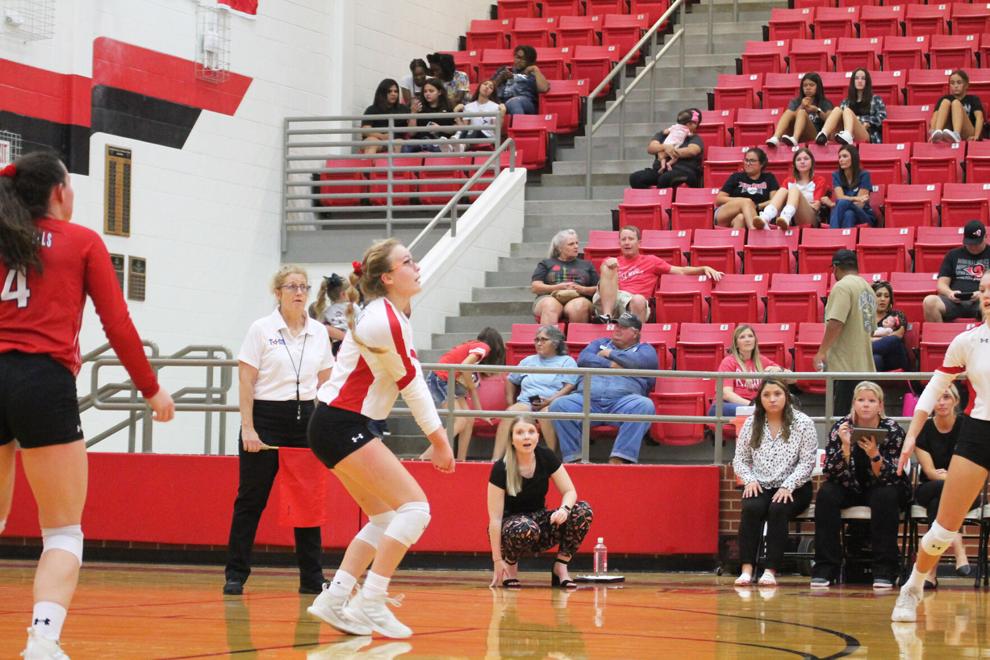 Dublin put up a fight, but the Lady Rams managed to hold them off, winning the fourth set 25-21 and the final set, 15-10.
Mineral Wells begins tournament play Friday.
Millsap sweeps Jacksboro
The Millsap Lady Dawgs continued their hot streak, sweeping Jacksboro Tuesday in three sets.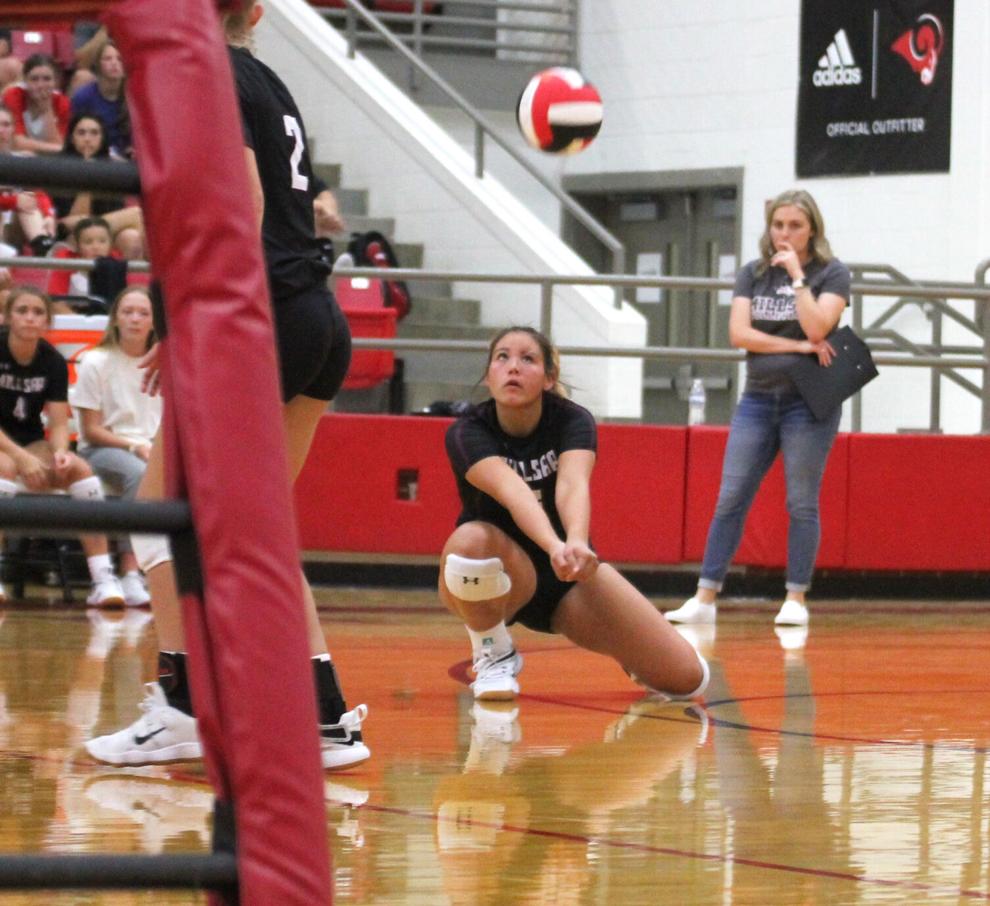 Millsap begins tournament play Friday.
Aledo sweeps Paschal
The Ladycats made it look easy, beating Paschal in straight sets Tuesday night, 25-18, 25-10 and 25-11.
Maddie Frank had 10 kills and five blocks, while teammates Vivian Parker, Mattie Gantt and Payton Hilmar added seven kills each.
The Ladycats are scheduled to host Joshua Aug. 24.
Springtown sweeps Blum
The Lady Porcupines were victorious, beating Blum in three sets Tuesday, 26-24, 25-14 and 25-20.
Springtown begins tournament play Thursday.
Poolville falls to Paradise
The Lady Monarchs dropped their first two sets, 18-25 and 23-25.
But they rallied back to defeat Paradise in the third set, 25-20, before coming up short in the fourth set, 12-25.
Poolville begins tournament play Thursday.
Graford stays perfect
The Lady Rabbits beat Gold-Burg in straight sets Tuesday, 27-25, 25-15 and 25-14, bringing them to 3-0 on the season.
Graford is scheduled to play at Comanche on Saturday.
Strawn defeats Eastland
Strawn topped Eastland Tuesday, winning in four sets.
The Greyhounds begin tournament play Thursday.