If you were among those who thought renovation of the long-closed, deteriorating and often vandalized Baker Hotel would never happen – one of the project's development leaders was admittedly right there with you at times.
"Hell, I was a naysayer for a period of time," Laird Fairchild told the Mineral Wells Index in a special interview Tuesday inside the lobby of the hotel that by early Thursday afternoon should be in the hands of Baker Hotel Holdings LP.
The property is being purchased from its current ownership holding company, Times Industrial Partnership, located in Mesa, Ariz. Fairchild declined to make public the purchase price of the property, but it is said to be well over the current listed appraised market value of $1.028 million.
After 10 years of determined effort by Fairchild and partner Chad Patton, fraught with many ups and downs, a step forward and sometimes two backwards, the estimated three-year, $65 million construction project is ready to commence following an official public announcement and ceremony at noon Thursday on the hotel's front steps.
"I think for the first I am able to say it is going to get started and and it is going to get started immediately," said Fairchild. "We are announcing two things on Thursday. We are announcing that we purchased the building, assuming everything goes through with the final details. We are also announcing that construction will commence immediately."
Approaching its 90th birthday this November, the property will be known as the Baker Hotel and Spa.
Thursday's public event will feature speeches from a number of people, including Fairchild, of Hunter Chase Construction and Development, and Patton, of Wells Fargo Advisors. They will be followed by two major project investors in the public-private partnership, G. Brint Ryan, of Ryan LLC, and local investor and downtown stakeholder Randy Nix. Also scheduled to speak are Jeffrey M. Trigger of La Corsha Hospitality Group, Mark Rawlings of Syndicated Contracting Services and Beth and Kurt Thiel of Thiel & Thiel.
There will be several other special guests and speakers, including former Mineral Wells Mayor Clarence Holliman, who in 2008 led the effort to place a tax-increment finance district overlay downtown to help fund property and infrastructure improvements, which is one key to the complex finance package pulled together by the development team.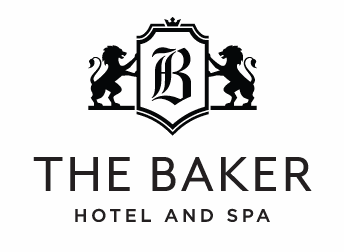 Along with private investors, Mineral Wells voters in 2014 overwhelmingly approved creation of a 4B sales tax economic development fund, setting aside one-eighth of a cent of sales tax revenues into a special economic development fund and pledging up to $4 million in public support of the project using 4B funds. Today, that fund sits at nearly $1.5 million.
The renovation – and restoration – of the historic 14-story Spanish Colonial Revival hotel that opened November 9, 1929, is historic in itself, said to be the largest restoration in Texas history of a site listed on the National Register of Historic Places.
The Baker will be transformed into a luxury resort hotel, spa and conference center designed for modern-day travelers and event-goers with plans for a grand opening in 2022.
Known as the "Grand Old Lady of Mineral Wells," the hotel operated for decades as a health resort frequented by celebrities including Clark Gable, Judy Garland, Marlene Dietrich, The Three Stooges and President Lyndon B. Johnson. Notorious couple Bonnie and Clyde also reportedly stayed in one of the hotel's luxurious suites.
At the time, the hotel was the first hospitality "skyscraper" in the U.S. built outside of a major metropolitan area.
"This is a great day for Mineral Wells," said Fairchild in a press release. "The Baker Hotel and Spa will be the crown jewel in a much larger plan to re-establish Mineral Wells as a destination for the weekend traveler – much in the same way that Magnolia has spurred interest in Waco. The Baker will attract visitors from across Texas who are looking for a luxurious getaway as well as those from across the country and around the world who crave the small-town Texas experience. In addition, with plenty of hospitality space, we believe The Baker will be an enormously popular spot for weddings, corporate gatherings and other special events that will provide additional economic benefit to Mineral Wells."
"The resurrection of The Baker would not be possible without the overwhelming support of the citizens of Mineral Wells," said Patton,also in a press release. "From the start, they have been very vocal in their belief that this project would be a cornerstone in the redevelopment of downtown. The City government worked tirelessly with our team to put in place a public-private partnership that made sense for everyone. We also must thank Governor Abbott for designating this project and a majority of downtown Mineral Wells as an Opportunity Zone. That designation was the linchpin that helped pull all this together and make this long-term investment possible. This project is a substantial commitment that greatly enhances the renaissance of this wonderful city."
The Baker opened to the public mere days after the Stock Market crash at a cost of $1.2 million. Texas entrepreneur T.B. Baker developed the hotel to feature progressive amenities such as the first Olympic-sized hotel swimming pool in Texas, air conditioning and automatic light controls. Residents and tourists alike were drawn by the hotel's grandeur and access to the city's restorative waters until its doors closed in 1972. The structure has sat abandoned since, despite numerous renovation plans that never came to fruition.
On the heels of a program offering federal tax credits for project developers in Mineral Wells comes another investment incentive called Opportunity Zones that offer capital gains tax credits for long-term development investors within the qualified zones.
In 1982, The Baker was placed on the National Register of Historic Places.
The completed renovation will present a renewed collection of 157 guest rooms, a Baker Suite and Presidential Suite, natural springs-based wellness spa with indoor and outdoor natural springs, more than 20,000-square-feet of meeting and event spaces, the restored and elegant top floor ballroom known as the "Cloud Room," as well as a restaurant, lounge, coffee shop and retail options.
Q&A with Baker Hotel development project's Laird Fairchild
The carefully crafted and curated design will position The Baker Hotel and Spa as a premier destination for weddings, retreats, corporate events, local gatherings and weekend getaways.
Construction is slated to begin immediately, with a completion date in 2022. A production team will document the entire renovation efforts for television and filming will span the three-year construction period of the hotel, as well as the revitalization effect it will have on the city of Mineral Wells. For more information, visit www.thebakerhotelandspa.com.