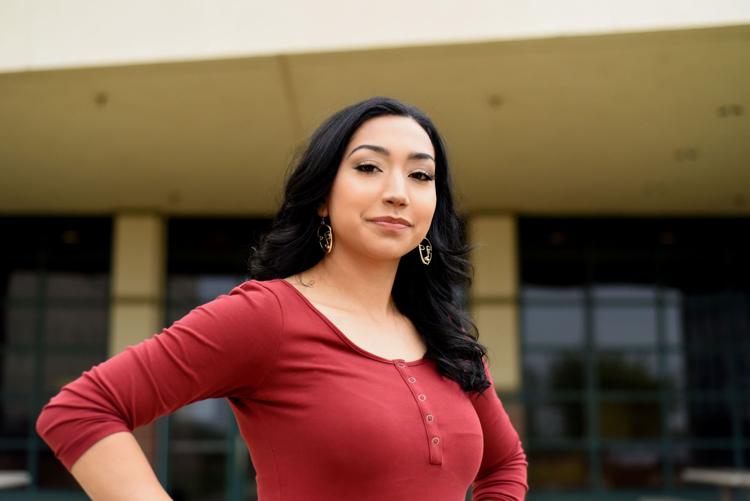 Millsap High School senior Angela Casarez is preparing to take her pick from more than 20 universities.
With offers from Ivy League schools and other top-ranked higher education institutions, she wants to decide the best way to practice community-based neuroscience. 
After having participated in national medical programs, AP classes, student government, school district committees and more, Casarez's biggest question is what top-tier university she wants to go to, and which degree path she wants to embark upon. 
Practicing community-based neuroscience is about patient treatment and mindset, Casarez said. 
"I think it's just a clinical application," she said. "How do we practice medicine specifically for neurology, and I think two, with neurology, a lot of times it can transfer to psychological effects and it kind of contributes to being empathetic with patients and building those relationships to understand what they're going through." 
Artificial intelligence will be a valuable tool in that pursuit, Casarez said. 
"Artificial intelligence is the combination of neuroscience and computer science, and so I think that it might be really cool to pursue a research project, perhaps in undergrad, and also do neuroscience research projects that are based in sociology and psychology, so it really just depends on where my path takes me, but I like that I have those options in neuroscience," she said. 
Neuroscience covers what Casarez referred to as an "amazing contraption" with multiple learning points. 
"It's literally like the quintessence of our being and I love looking at it from a biological standpoint, a computational standpoint, from a psychological standpoint, and neuroscience can collectively build all of those things together," she said. 
Showing other students it's possible to come from a small-town and get into competitive top-tier programs is critical, Casarez said. 
"I think that it's important for me to represent not just the minority as far as being first generation, being Latina as a minority, [but] coming from a small school district, from a small town, a ranching community such as Millsap is also a minority in and of itself," she said. 
Coming from a small-town also brings a perspective of self-sufficiency, Casarez said. 
"I think a lot of the things I had to go through to get where I am ... a lot of students have, I think, more, their parents went to the schools, legacy students, and for me a lot of this process has been figuring it out.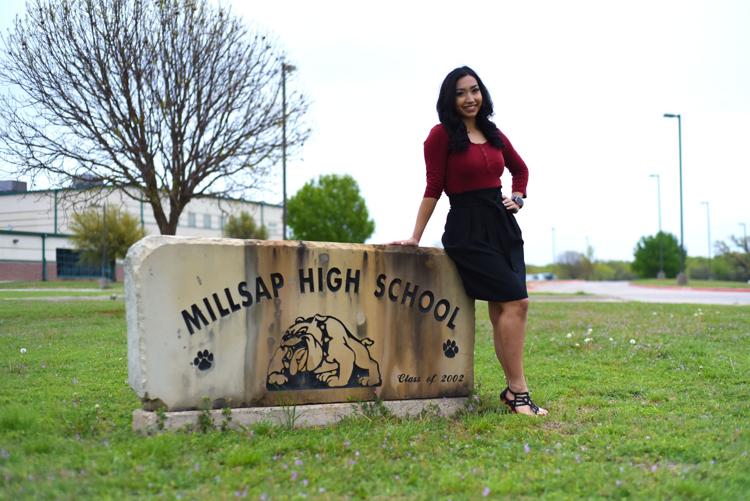 "I think I can bring a perspective that's different." 
Millsap doesn't have the resources of bigger school districts, but has supported her by providing routes for her to find programs outside of Parker County and Texas, Casarez said. 
"Millsap has provided me a lot of opportunities ... it's really hard commuting to Fort Worth and to Dallas to find these opportunities and so it is possible, but with a lot of hard work," she said. "It's pushed me to seek opportunities outside of the county, and even outside of the state.
"For a lot of students who live in cities like Houston and Dallas, those opportunities are down the street at the huge hospital, so for me it was also reaching out of my comfort zone and not just academically, but literally geographically." 
Patricia Casarez, Angela's mother, isn't surprised by her daughter's success, she said. 
"All the hard work that she's done ... You don't have to tell her to study, she knows what she has to do." 
While Patricia Casarez is slightly uncomfortable letting her daughter go off to college, she is confident Angela will prosper, she said. 
"She'll be fine, she'll adapt," Patricia Casarez said. "She just knows what she wants, and she sets the path, and there's no stopping her if she goes 100 percent."
The moment Millsap High School Principal Tammy Addison saw Angela Casarez, she admired her professionalism, she said. 
"I remember thinking, 'oh there's a little lawyer walking down the hall.' She has always dressed like a professional starting freshman [year], literally wearing professional dress, and carrying herself with confidence on day one when she walked in and everything she has done here at the high school she has done it that way, very professional," she said. 
Angela Casarez's success is the culmination of hard work over the years, Addison said. 
"She takes it, owns it, everything about her is quality and it's going to be done professionally with high-quality, so she's been like that," she said. "This isn't something that just occurred this year. 
"She built this, this is who she is from the moment I've ever known her. She is always excellence in everything she does. Always.
"I'm honored that she attended Millsap High School, she's amazing," Addison said. 
Being a balanced student that participated in a variety of community-based activities was crucial to Angela Casarez's success, said Deann Lee, Millsap Independent School District superintendent. 
Casarez's participation in student and district-level organizations, coupled with an art portfolio that gives a glimpse into how she thinks are engaging examples of how she finds balance, Lee said.
"Most of us don't have the capability to get into her mind, but her art expressed that," Lee said. 
Casarez's success benefits the whole district, Lee said. 
"I can see her focus, but also her sincerity, that's something else — everything she does she's thinking of the whole, and again, part of her well-roundedness is service to others and with others."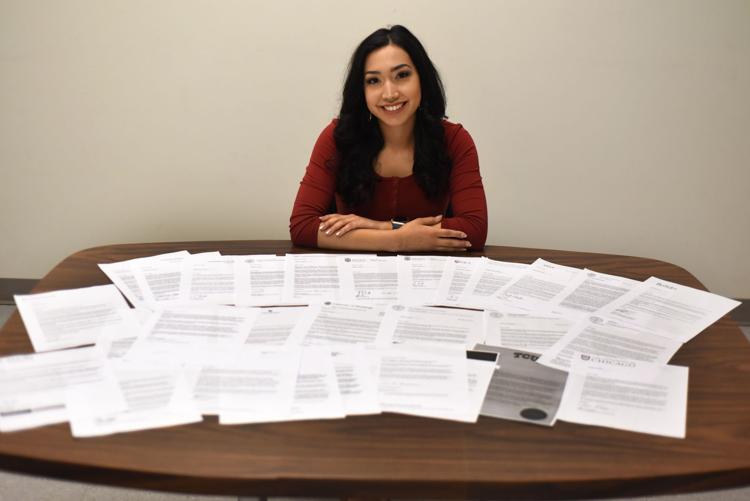 "She believes in collaboration and working with others and truly trying to get the pulse of those around her," Lee said. "Therefore it's benefiting and growing all of us and particularly our school district."