The city of Willow Park is adding extra chlorine to its water following the discovery of the E. coli bacteria in the Willow Springs and Willow Springs Oak supply on Sunday.
"E. coli can enter [a] system through improperly cased wells, or back siphoning through a water hose or hose bib on a house after a pressure loss," Willow Park Director of Public Works Michelle Guelker said.
Bacterial contamination can also occur when increased runoff enters the drinking water source, if a break happens in the distribution system or a failure occurs in the water treatment process, according to a release from the city of Willow Park.
The boil water notice is for the areas of Russell Road, Circle Lane, Circle Court, Deer Creek Pond, Big Creek Road, Quail Trail, Bond Road, Peach Drive, Kingswood Road, Misty Meadow Drive, Quail Crest Circle and East Bankhead Highway.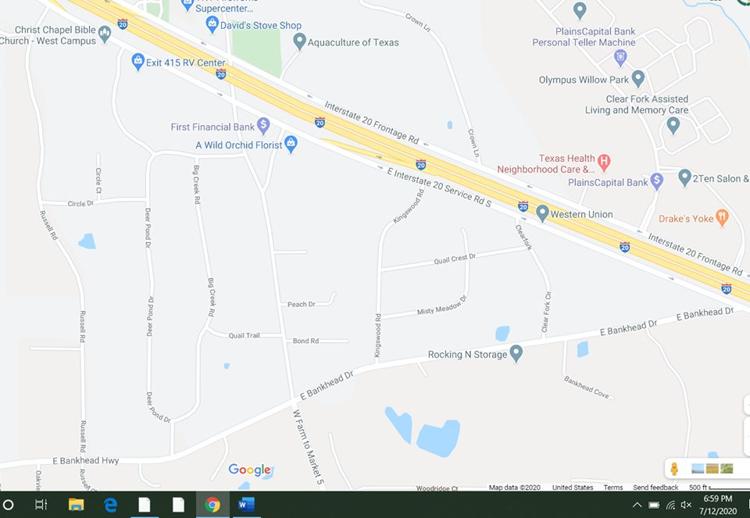 "If you don't live in the affected area, the water is still safe to drink. Also, if you're on a private well, your water is not affected," according to the city. "Additionally, residents were not only notified via website and Facebook, we also notified local media and did a callout via the city's Blackboard messaging system, as well as notices hand-delivered to the affected area. Anyone who lives within the affected area who did not receive a callout Sunday night via Blackboard is encouraged to register via the city website to receive alerts in the future."
According to the Centers for Disease Control and Prevention, E. coli or Escherichia coli are bacteria found in the environment, foods and intestines of people and animals.
"E. coli are a large and diverse group of bacteria. Although most strains of E. coli are harmless, others can make you sick," according to the CDC website. "Some kinds of E. coli can cause diarrhea, while others cause urinary tract infections, respiratory illness and pneumonia, and other illnesses."
Guelker said residents do not need to panic, and that the city is adding extra chlorine to the water to kill any germs that remain and taking additional samples. In the meantime, residents in the affected area are asked to boil their water before consuming it.
"Continue to take safety measures until we advise differently, but mostly don't panic," Guelker said. "The water is safe for bathing, washing clothes and watering your yard. It's just best not to consume the water right now and if you have to consume the water, follow TCEQ guidelines on boiling the water first."
For more information and updates visit willowpark.hosted.civiclive.com or the city's Facebook page.