Women who tote guitars and perform songs for a living run into their share of skeptics. Fort Worth singer-songwriter Kendi Jean arrived at a gig not long ago and was told by a club owner that she resembled Phoebe from "Friends" with her blond hair and guitar case. He wondered aloud whether she would be singing "Smelly Cat."
"Sometimes females get that stigma that they're just going to be doing some little coffee house covers," Jean said. "There are a lot of badass women who can play their guitars just as well as the men and write songs. I'm trying to spotlight them."
Jean blows up local gals at a live song swap known as HayGirls. The series began several months ago at a theater in Haltom City but moved to Weatherford in July. Every other Wednesday night, Jean and another female artist sit on stools at an outdoor stage at Lake Weatherford and share songs and stories for an hour or so.
Jean's debut artist at the lake was Dylan Hoffman, a 17-year-old senior at Brock High School who performed a mixture of originals and cover songs on Wednesday, July 21.
"I met Kendi about a year ago, and she kind of helps me with my music and has been a great mentor for me," Hoffman said while helping Jean set up stage equipment before the show. "She is really good at songwriting. I've been starting songwriting also, because that's what makes you an artist."
I ask whether she's had any "Smelly Cat" moments.
"I definitely have my challenges sometimes with people, but I don't regret doing this," Hofman said. "I love it. I's how I make my money. It's fun."
What kind of challenges does a teenaged girl experience at shows?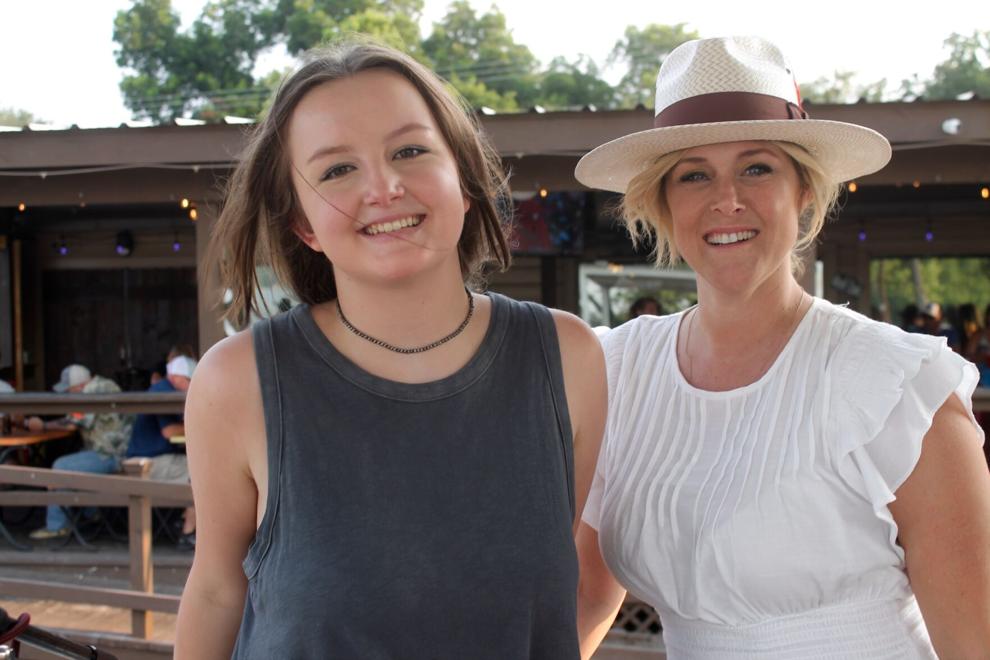 "I get underestimated a lot and sometimes I meet some, like, creepy people, but my parents come with me to every one of my gigs, so they kind of surveillance that," she said.
HayGirls began as a spinoff to Haltom Theater's Texas Hayride Series, a county music showcase featuring local artists of both genders. Jean had played the Hayride several times pre-pandemic and wanted to create and host a similar show featuring women.
"Over the last two years, I have been to a lot of really good open-mics in the area and have been able to network with some really great musicians, both male and female," Jean said. "I like to support other females in the industry because we are fewer and farther between. I have a heart for it, being a female myself and knowing some of the struggles we go through to get bookings and things like that."
HayGirls features a mixture of beginners such as Hoffman and veteran artists like Amelia Presley. Upcoming guests include Madison Paige and Jenn Ford.
"I was really lucky to be able to fill my book with some really amazing female songwriters from our area and all over Texas," Jean said. "I booked it up quickly all the way through November."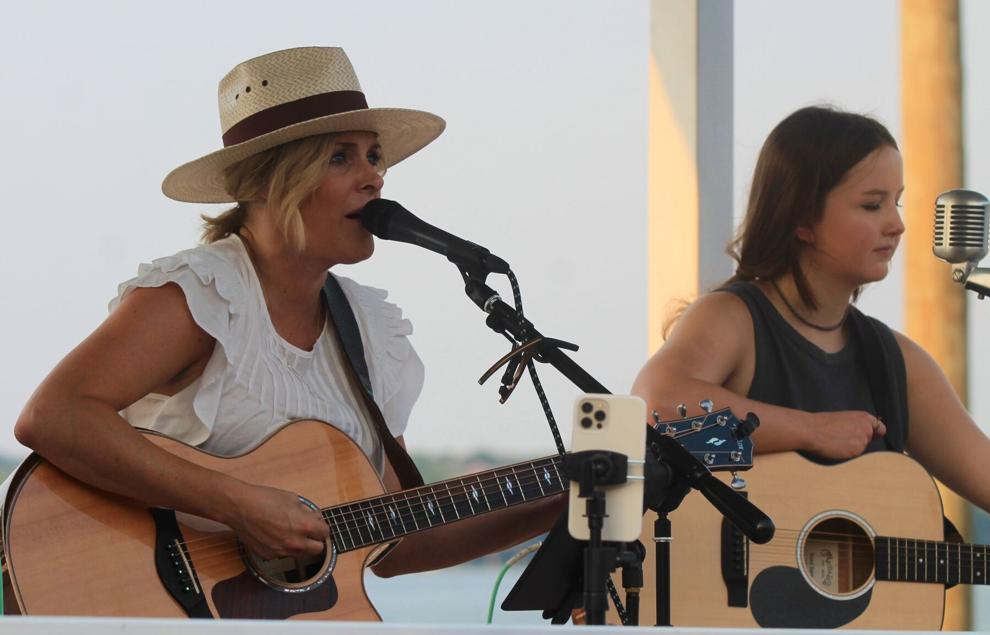 A large crowd was on hand for the debut performance. Tavern on the Lake customers drank fruit drinks and cold beers and ate hamburgers and fries and chatted while Jean and Hoffman took turns playing original songs over a PA system with the lake behind them and a cool breeze blowing.
"We're happy to be out here in Weatherford," Jean told the crowd before introducing Hoffman.
Jean records the shows and edits the video afterward and distributes it to numerous internet radio stations for airing.
Hoffman said she wanted to start by playing the first song she'd ever penned, a love ballad co-written with friends when she was 10 despite having never been in love.
"It's a classic love song," she said with a laugh.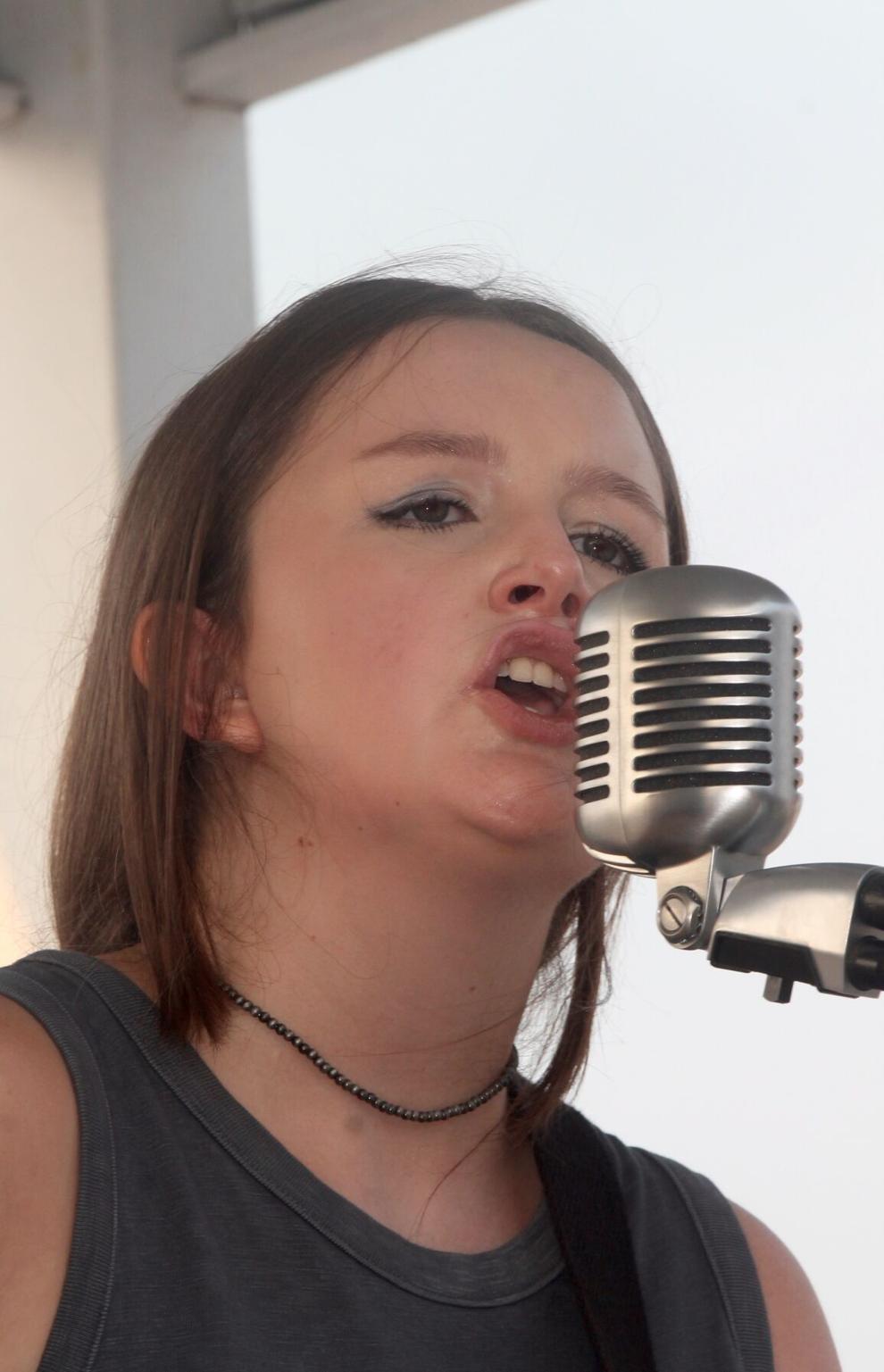 "That's what 10-year-old girls like to write about — the fairytale that you haven't yet come to realize doesn't exist," Jean joked before backtracking and saying, "It does. It does."
Jean knows a lot about the power of love. Kendi Jean is a stage name. Her real name is Kendra Finestead. A longtime community volunteer, she has served as executive director of the Miracle League in Parker County since 2019. The nonprofit organization was established six years ago to provide a safe and fun environment where children with special needs can play baseball in a stadium setting.
She has three children, including 14-year-old special-needs daughter Molly.
In September, Jean is hosting a benefit concert to raise money for the Miracle League.
"It's a heartfelt project for me," Jean said. "I have a huge heart for nonprofits but also for the special-needs community, being a special-needs parent myself."
Jag Metals of Weatherford is serving as the title sponsor.
"They are doing a lot to help us get this event started and paid for," she said. "It should be really fun."
The concert will be held on Sunday, September 5, at the Miracle League baseball field in the 2300 block of Tin Top Road.