An estimated 125 people recently filled the State Theater in downtown Gainesville to hear from Republican candidates vying for State Sen. Pat Fallon's seat.
The candidate forum was hosted Thursday evening, Sept. 10, by the Cooke County Republican Party. All five Republican candidates on the ballot for the specially called Senate District 30 election were present: Craig Carter, Andy Hopper, Shelley Luther, Drew Springer and Chris Watts. Democrat Jacob Minter is also on the SD-30 ballot.
Last month, Fallon, R-Prosper, received the Republican nomination for the 4th Congressional District in the U.S. House of Representatives, leaving his current state seat open. Fallon is replacing John Ratcliffe, R-Heath, on the November ballot after Ratcliffe was named the director of national intelligence.
Early voting is underway and runs 8 a.m. to 6 p.m. weekdays at the Cooke County Courthouse Annex, 112 S. Dixon, through Sept. 25. Election Day is Sept. 29.
Early voting opens Monday: Special election to decide among 6 for SD-30
SD-30 covers Cooke, Denton, Montague, Grayson, Collin, Archer, Clay, Erath, Jack, Palo Pinto, Parker, Wichita, Wise and Young counties.
During Thursday's forum, the panel of candidates were given three minutes each for opening and closing remarks and two minutes each to answer five questions that were prepared by a panel of six, said Kimzie Moss, CCRP secretary. Candidates also had the opportunity to answer questions from the audience.
Due to 50% capacity limits because of the coronavirus, the CCRP could only have "148 people downstairs" at the State Theater, Moss said. Masks were worn by some in attendance, but not all.
The following is information each candidate shared at Thursday's forum:
Craig Carter
Craig Carter, of Nocona, said his journey in the area began in 2016 when he moved closer to his family.
Carter, who said he grew up around Tarrant County, revitalized the Old Nocona Boot Factory.
The small business owner said job creation is a top priority of his and he is committed to making Texas great.
When asked what the three most important legislative items are in the 2021 session, Carter answered property taxes, teacher pay and funding first responders.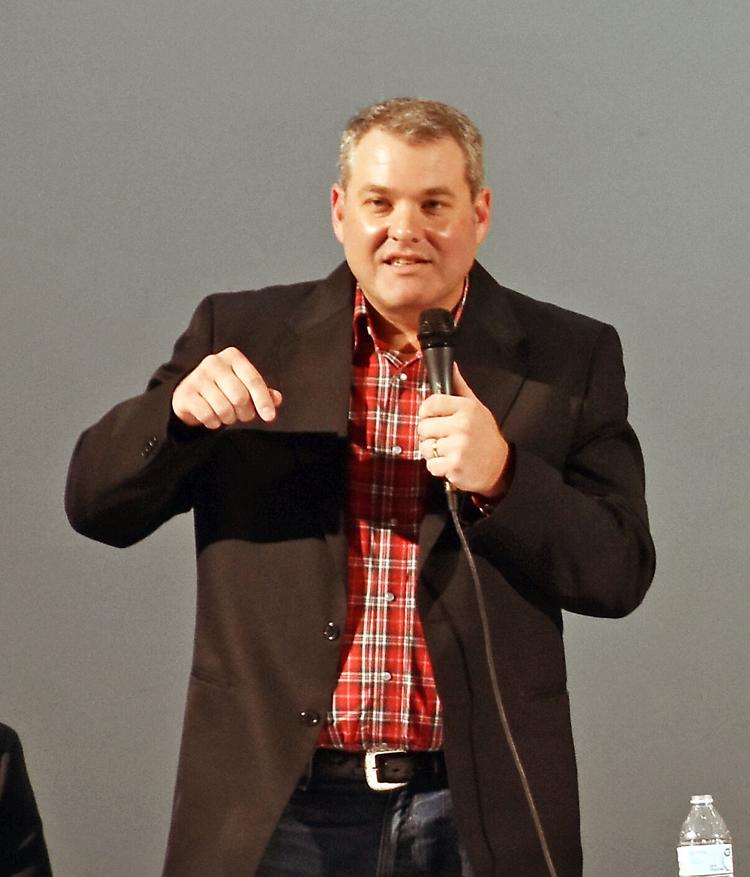 Andy Hopper
Decatur resident Andy Hopper said he is a software engineer, a small farmer and a warrant officer in the Texas State Guard.
He said he loves Texas and wants to help younger people get into agriculture.
"We gotta change that," Hopper said.
He also said he is for moving away from property taxes and going to a consumption-based tax.
Hopper said his top three priorities for the 2021 legislative session are to put regulations in place to not give as much power to the governor by allowing for a special session should something such as a pandemic occur; property taxes and school choice which he said go hand-in-hand; and stopping sending money to Washington D.C. to fund abortions with tax dollars.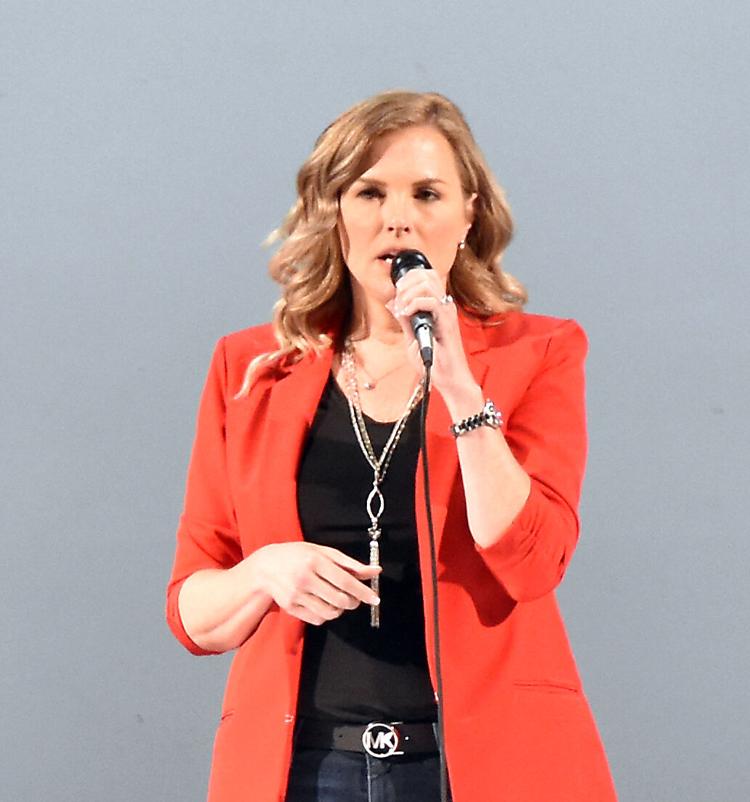 Shelley Luther
Shelley Luther is from Pilot Point and is known to many as the Dallas salon owner who was jailed after defying Gov. Greg Abbott's orders to stay closed earlier this year.
She said she got her courage to "stand up" from her father, a 26-year veteran of the U.S. Marine Corps.
Luther said her best asset is that she is "not a politician."
"I am one of you," she said.
Luther said her top three priorities for the upcoming legislative session are to put something in place where the governor cannot "shut us down" without a special session, make abortion illegal and allow for constitutional carry.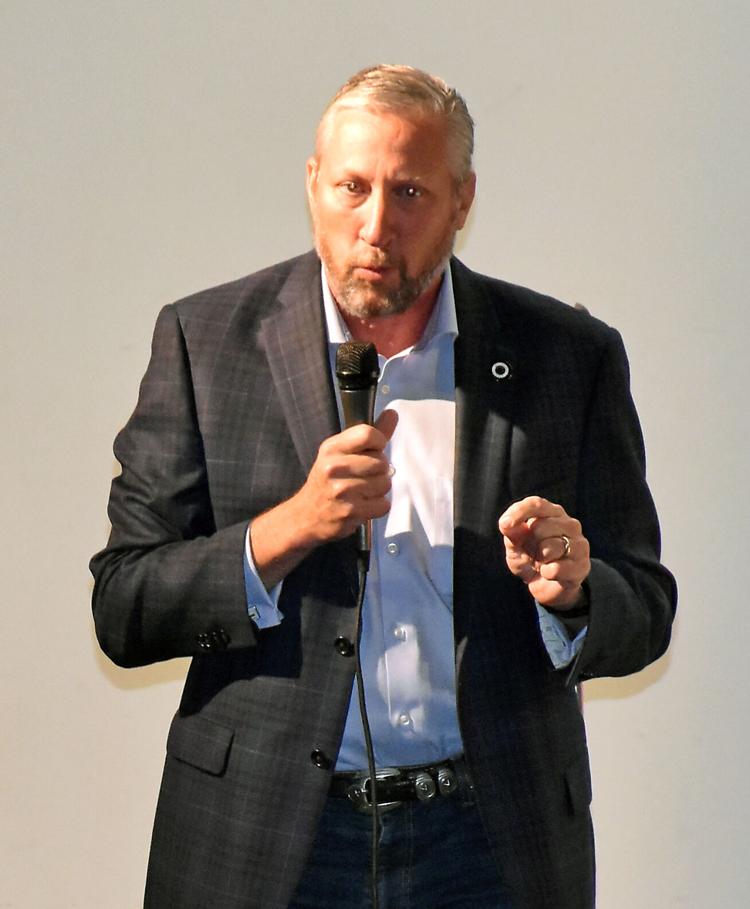 Drew Springer
Drew Springer, R-Muenster, currently serves as a representative for Texas House District 68.
"It has been an honor to be your public servant for the past eight years here in Cooke County," Springer said.
He said he fights for Christian, conservative, Texas values in the Texas House and has the track record to prove it.
He said he is pro-Second Amendment and is working toward constitutional carry. Springer also said he tried to cut property taxes by more than half with a bill he filed and "would do it again."
When asked what the three most important legislative items are in the 2021 session, he answered reducing property taxes, looking at constitutional carry or permitless carry and to "defend our monuments and make sure that they are not torn down."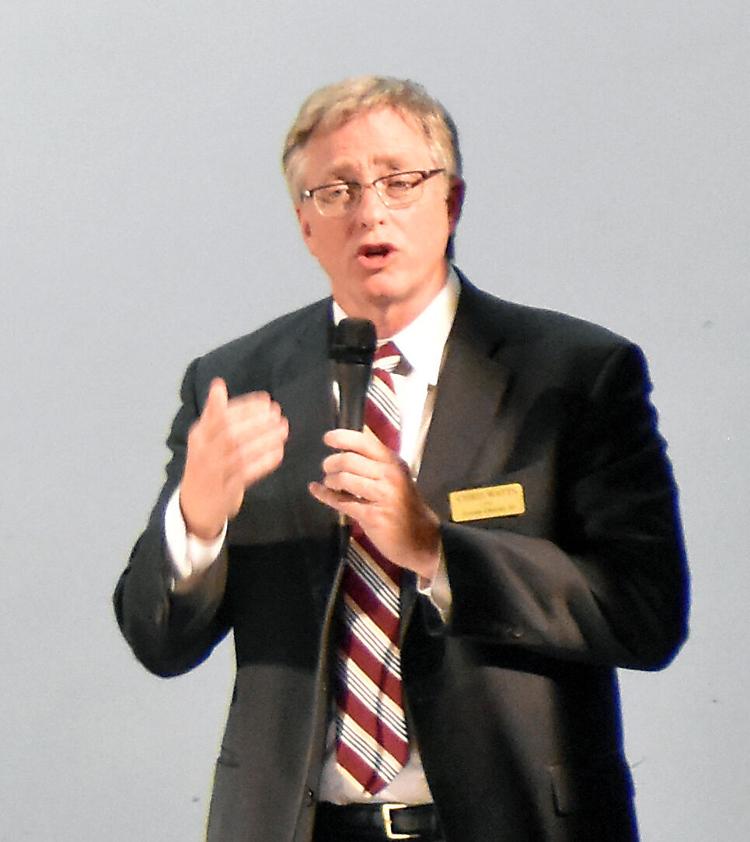 Chris Watts
Denton resident Chris Watts said he's served as the mayor for the city of Denton for the past six and a half years. He said he also served on the city council for six years.
Watts is an attorney and said he put himself through college and law school. He added that his relationship with God is what helped him get to the place where he could begin serving others.
Watts said even though he has been on council for 12 years, he is "not a politician" and is "committed to public safety."
Watts said his top three upcoming legislative priorities are to look at emergency declaration laws; make sure the Medicaid 1115 waiver — a $25 billion grant from the federal government to help rural hospitals pay for uncompensated care that expires in 2022 — gets resolved so rural hospitals don't fall to the wayside; and look at ways to lower property taxes without hurting rural school districts.