WEATHERFORD — Seems like the "Grandmother of Juneteenth" has been everywhere lately, with members of the Parker County Active Democrats being the latest to grab a glimpse of the Fort Worth-based activist.
Opal Lee, whose "lifelong mission" was to establish Juneteenth as a federal holiday, appeared via Zoom to address members of the political action committee at their meeting on Monday night at the student center at Weatherford College.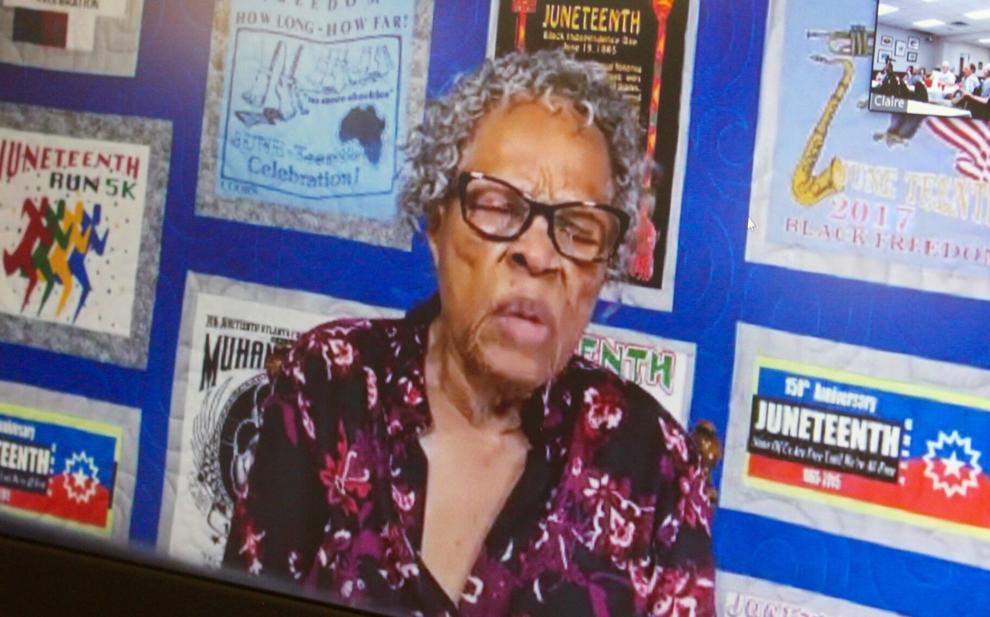 "I hope people understand that Juneteenth is not a black thing," Lee told the crowd of about 50 people, who gave her a standing ovation before and after her speech. "It's not a white thing. It's freedom for everybody."
Juneteenth marks the end of slavery, and Lee has taken numerous victory laps since June 19, when President Joe Biden signed a bill into law making it a federal holiday. Lee was right there at the White House standing beside Biden and facing a wall of lights and cameras. Afterward, he gave the pen to Lee for a historic keepsake.
"Juneteenth marks both a long, hard night of slavery and subjugation and the promise of a brighter morning to come," Biden said during the signing ceremony. "This is a day, in my view, of profound weight and profound power — a day in which we remember the moral stain, terrible toll that slavery took on the country and continues to take."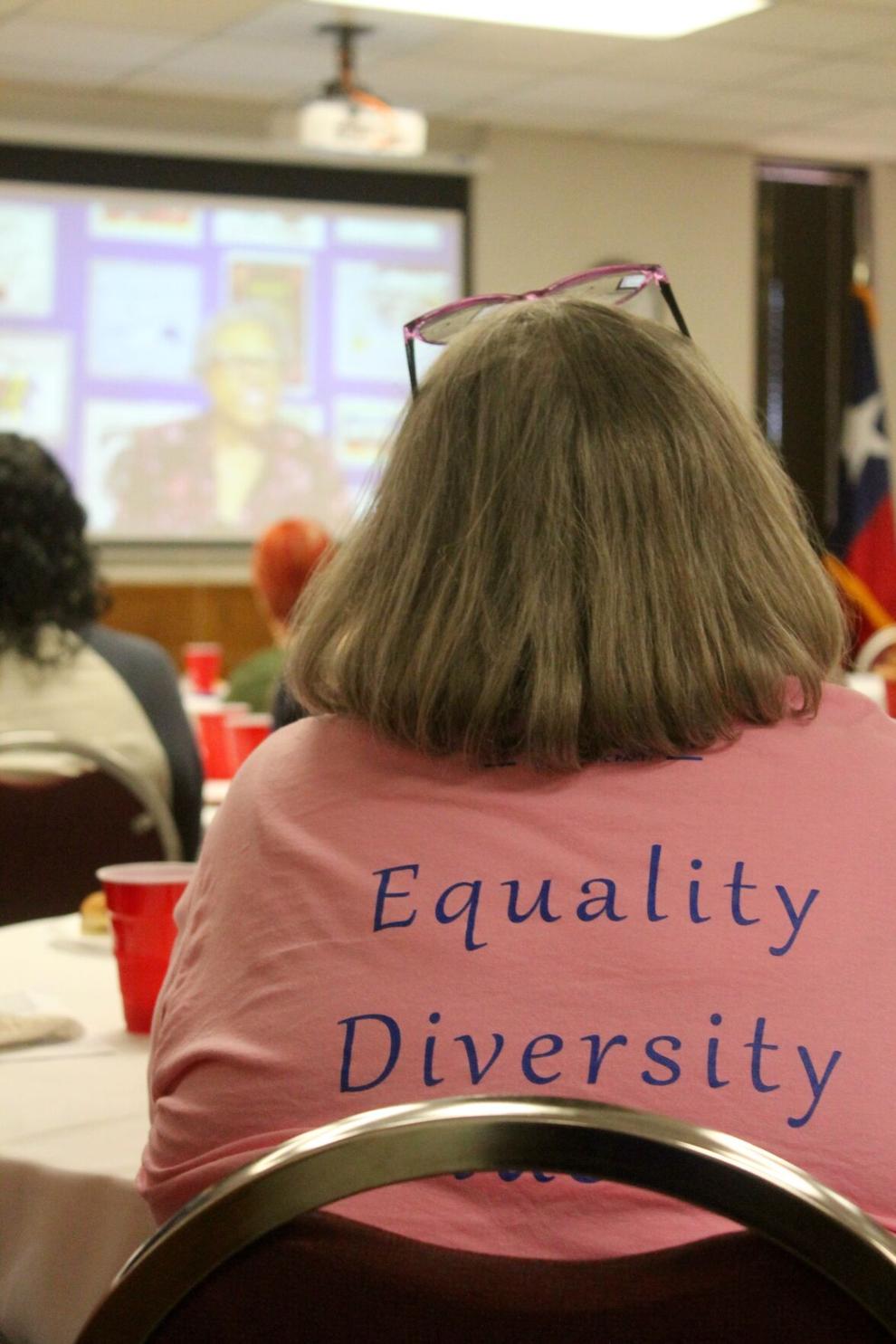 Lee has made numerous appearances on national and local news shows since then.
Her Fort Worth upbringing goes a long way toward explaining why Juneteenth is so important to her personally. Her family felt the full force of racism. In 1937, the Lees moved to a predominantly white neighborhood in Fort Worth, which upset white people. Two years later, when Lee was just 12, white supremacists ransacked her family home and set it afire.
The arson took place on June 19 — the same day that freedom from slavery was announced in 1865.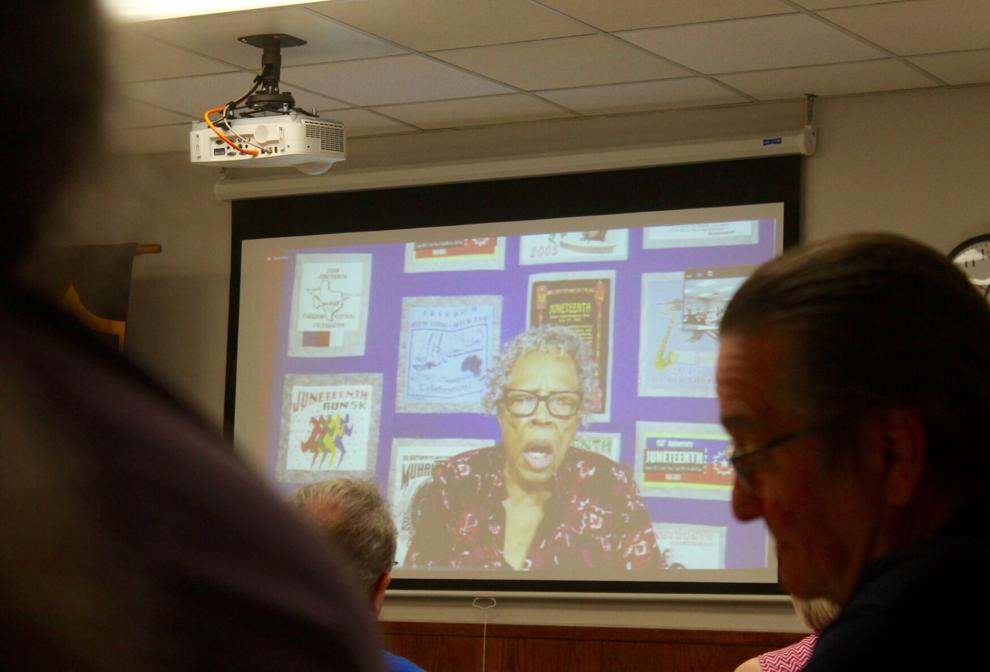 After the fire, the Lees moved in with relatives awhile before regrouping and buying a new home in Fort Worth. Lee remembers thinking that the racists who burned her home would have liked living next to the Lees if they would have just given them a chance.
After becoming an adult, Lee would earn a master's degree and work for years as a school teacher and counselor before retiring in 1977 and devoting her energies to activism and volunteerism. She is something of a local legend in Cowtown but hardly a household name in Parker County.
Eddie Burnett, president of the Weatherford/Parker County NAACP, attended the meeting to hear Lee's discussion but had never heard of her until seeing her on TV with Biden, Vice President Kamala Harris and others at the White House.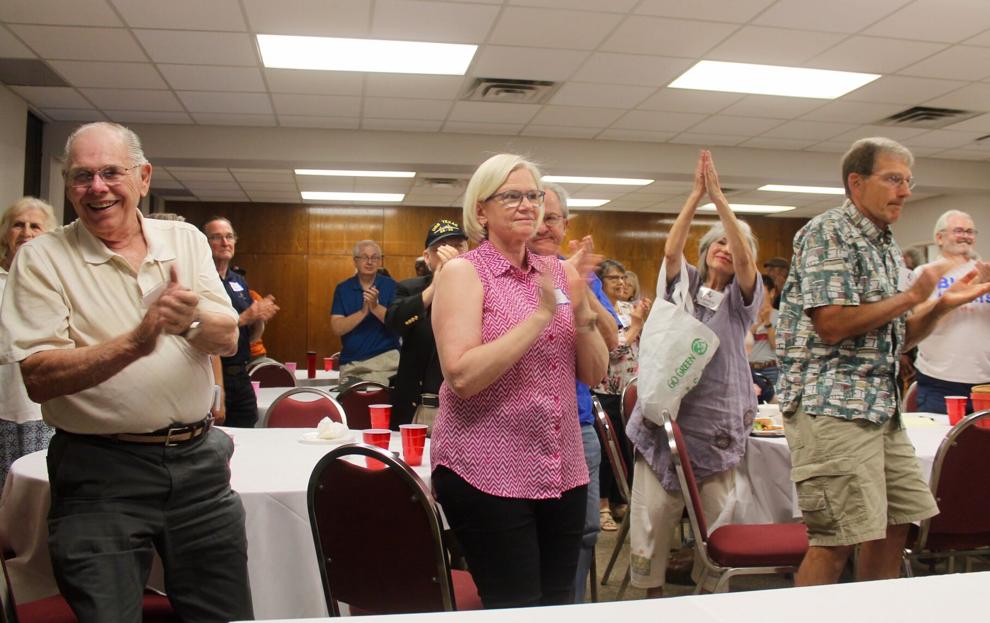 "It was the first time I had heard her name, and she is right there in Fort Worth," Burnett said. "It just goes to show there are a lot of people doing a lot of very necessary work."
Burnett and other committee members weren't concerned that Lee had chosen to Zoom her speech rather than attend their meeting in person. She is 94, after all.
"I'm happy to see her however I see her," he said. 
Lee was happy to be there, as well, and was in typical form. Funny one moment. Sincere the next. Forever sprinkling her conversation with inspirational sayings such as, "If people can be taught to hate, they can be taught to love," and, "If each one of us would teach one of us, oh what a wonderful place this would be."
She talked about other people across the country who helped spotlight Juneteenth over the years and expressed the need to continue fighting for affordable healthcare and better education and ending homelessness. Lee didn't use the phrase "critical race theory," a reference to teaching children about racial injustices in America, but veered in that direction by saying children need to learn the truth in school.
"Let them know what actually happened so we can heal from it and get on with the business of making this the greatest country in the world," she said. "That's going to take all of us."
Lee played to her Weatherford audience as she wrapped up her speech.
"I had a friend who brought me Parker County peaches yesterday, peach cobbler, and jelly," Lee said. "I tell you, I'm in seventh heaven. Thank you, Parker County."