It was love at first sight for Belle and Penny Stone, of Weatherford, who have now been married almost 80 years.
Cozying up together on a brisk Tuesday afternoon, five of the Stone's 10 daughters sat in a circle around the living room reminiscing and sharing the story of their parents, now ages 98 and 99.
On June 27, the Stones will celebrate 80 years of marriage — a feat that most can only dream about. It was love at first sight for both Penny and Belle when they met on Jan. 1, 1939 at a church function in Quemado, Texas on the southern border.
"My family just moved into town the week before and they were having a sing at one of the churches in town. I asked my parents if I could go, I was 16, and they said, 'Well, if you can't find a worse place to go than that, then OK,'" Belle said with a laugh. "So I walked up to the church, went in and there was nobody there but a few teenagers and they were singing, or supposed to be singing, so I joined the 'supposed to be' group and he was there — and that was it."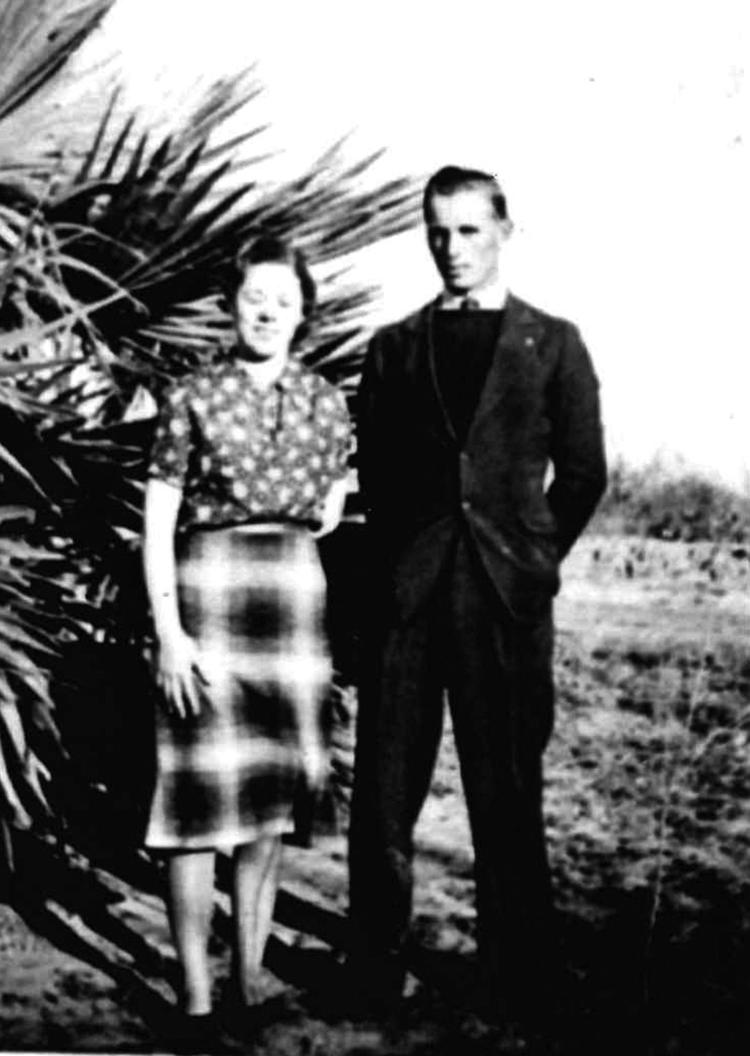 The Stone's daughter, Sandi Tuttle, had interviewed her father a few years back when the conversation was a little easier and shared his thoughts.
"He thought she was the prettiest thing he had ever seen, but she had a baby on her hip. It was her baby sister, but he thought it was hers so that kind of made him take a step back," Tuttle said. "It was New Year's Day in 1939 when they met."
Penny eventually went to work for Belle's father while attending school — back then, school only went to 11th grade — before they were married on June 27, 1940. After that, Penny held a variety of jobs and was in the military while he and Belle raised their 10 daughters.
The Stone's daughters described what it was like growing up with so many sisters.
"It was wonderful because you could be mad at three and you still had playmates," daughter Gay Steen said.
But most of the time, the girls were never home at the same time.
Penny's hobbies include fishing, hunting and baseball, and he even played semi-pro baseball at one time. He was a mechanic and welder for the state of Texas and also worked in public education for a while.
Belle drove a school bus and worked in a school district cafeteria once her children were older.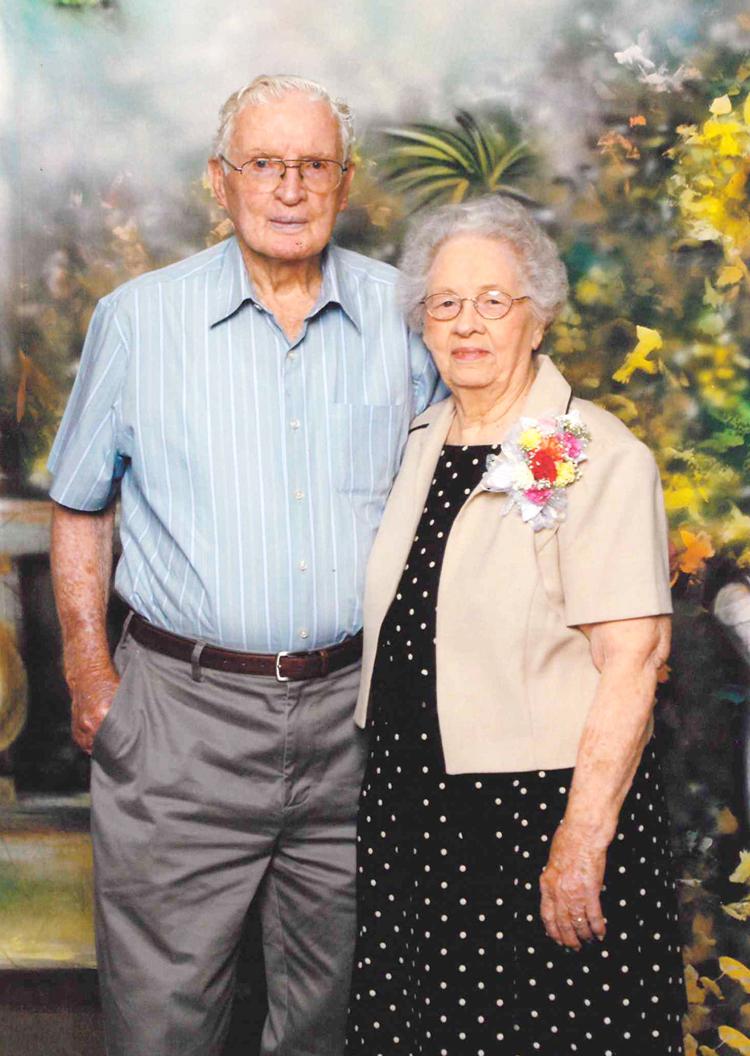 "She felt like she was driving a bunch of kids around anyway, might as well drive everybody else and make some money, and cook for them too," daughter Bea King said.
Belle's hobbies include sewing, cooking and gardening, which she passed onto her daughters.
The sisters — some now residing in the Parker County area and some not — shared some of their favorite memories from their childhood.
"I got chicken pox, that was in 1950, and I remember Mother walking down the street to go get me a Coke because that's what I really wanted," the Stone's oldest daughter Liz Hopkins said. "For some reason that has just stuck with me for all these years, I would have been about 9 years old."
King remembers sewing with her mother.
"We spent a lot of summers — mother cutting, me sewing and mother doing the hem work because I hated hem work and still do — making clothes," King said. "She didn't even use patterns, she just cut things out and I sewed them up and made clothes for all the little ones so they'd be ready for school."
Tuttle said she remembers growing up with her dad's sweet treats.
"One of my memories is when daddy would come home from work he would stop by the little store, and I mean little, and he would always bring home butterscotch and peppermints that he would keep in his pockets for us," Tuttle said. "He would always have them in church for when we got restless, the candy would come out and keep us quiet."
Tuttle said she also remembers Christmases with the family.
"We were very poor and we really didn't know we were very poor, but we really were," Hopkins said. "There was always something under the tree for everybody, but there was that great deal of anticipation and we were very appreciative. It's just the value system we had."
Steen said she was always doing something outdoors.
"If I could do anything outdoors, I was going to be outdoors and I kind of got the chore privilege of burning wood to make charcoal to put in the grill and cook, so I always remember stuff like that," Steen said.
The youngest daughter, Tammy Clay, said she remembers the excitement of fishing with her dad.
"He would come in from work and if I saw him backing his truck into the side yard, hot dang, we were going fishing," Clay said. "I would run and pack up a lunch, or snack to take on the lake with us. It was so fun and that's a great memory. He would also hunt with his brother and then come home with deer and it didn't matter what time of the night he got home, he would bring us outside and open the tailgate and he got the biggest kick out of our reactions."
The daughters said over the years they moved around quite a bit and it wasn't until May of 1999 that their parents settled down in Weatherford after they retired. Now some of the daughters come and go, taking care of their parents who are now at a more fragile age.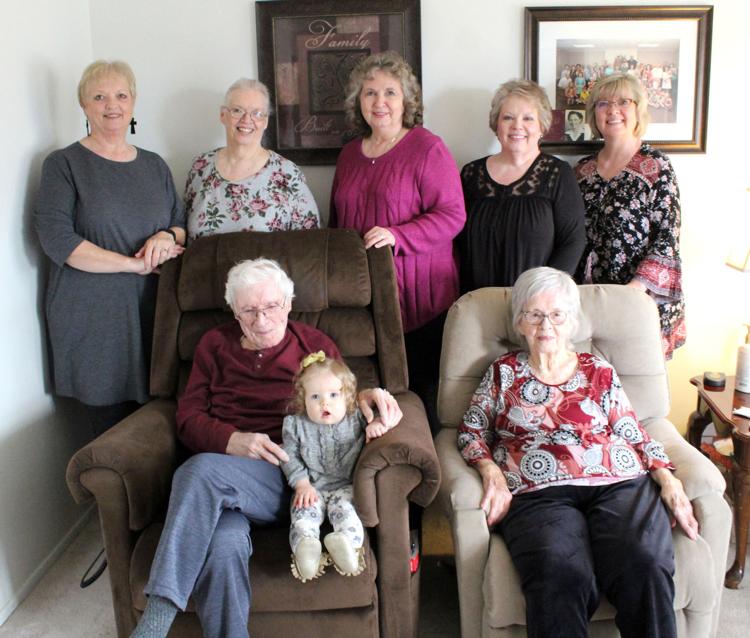 Through everything, the Stones ensured they raised hard-working, independent daughters and remained strong in their relationship.
"There's not many 79-year-old women who have both parents still alive," Hopkins said. "So that's mind-blowing right off the top. I'm extremely blessed."
"They've set a great example for us," Clay added.
So what's the key to a successful marriage, according to the Stones? Well, it comes in three parts — marriage works best and is strongest when you realize and accept that God is the true head of a family, respecting one another and never going to bed mad.
"I was reading that there's only one other couple in Texas that has been actually married 80 years and they're in the Austin area, I believe," Tuttle said. "When you say that to people, they usually can't imagine even being 80 much less being married 80 years, but it's just what we know."
Longtime family friend Dedra Vick said she's always admired the Stones.
"I've known Penny and Belle Stone for many years. I have always admired the love they have for each other and the playfulness they share in their relationship," Vick said. "They are a true example of determination, love for each other and not giving up when things can get rough."
Now, even though they have to sleep in separate rooms, Penny and Belle always make sure to have their goodnight kiss before parting ways.
"They're in different rooms in hospital beds, they have to be wheeled together and have to get their kiss," Tuttle said. "They hold hands all the time and it is very sweet."