WEATHERFORD — There probably aren't many in the area that don't know the name Katelyn Vanhoozer, either through the equine community or some form of networking.
The Parker County resident and U.S. Dressage Federation bronze medalist was a staple at Vanhoozer Farm, where she taught private and group lessons.
Vanhoozer died Sept. 20 at the age of 27, after injuries sustained in a car accident earlier this month. The news brought an outpouring of support, grief and heartfelt stories, each one unique, from those who knew her.
"Katelyn could be whatever it is she needed to be to anybody," her grandmother, Barbara Vanhoozer said. "I don't care whether they were old, young, middle-aged, they found something in her that just brought out the best in them.
 "She treated them all like they were the only person in the world."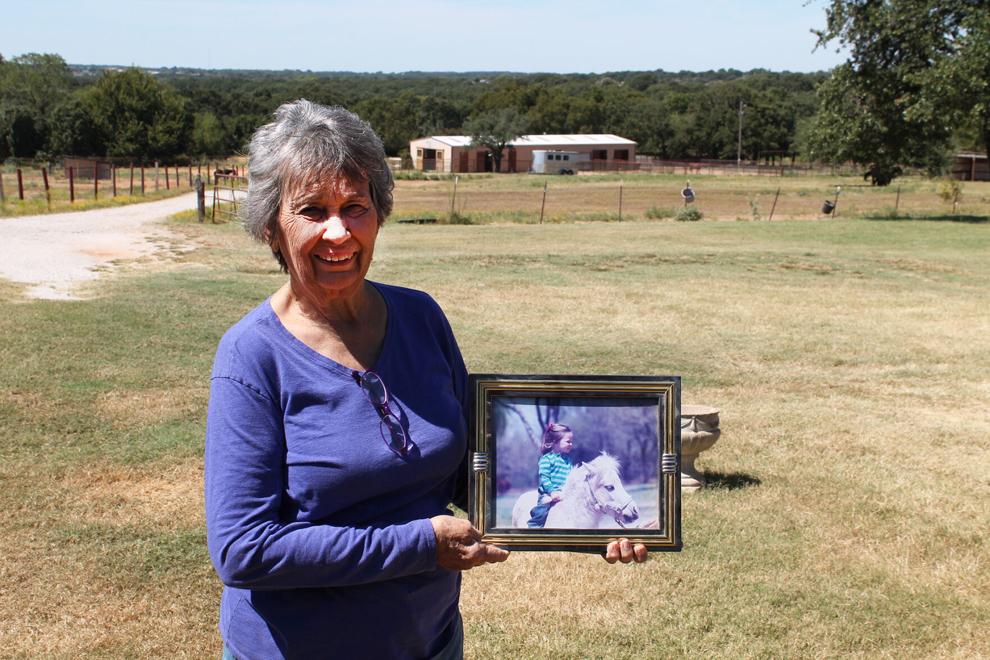 Barbara and her husband, who bred, trained, boarded and sold Arabian horses, built the farm in 1978. Following in her grandparents' footsteps, Katelyn took over the farm's duties about six years ago.
Lauren Elliott and her husband first met Katelyn roughly three years ago, but the connection was instant — so much so that Katelyn spent the next night babysitting at the Elliot house.
"She has a very distinct personality and I remember being so nervous when I first met her about what she was thinking," Elliott said. "She was so driven, so full of life and she didn't stop. It was go, go, go."
Elliott watched as Katelyn steadily grew the family business, including shows with Elliott's daughter, Danni, who began training with Katelyn at the age of 9.
"She was somehow drawn to my daughter — there is no one else that has ever been in my daughter's life that understands her more than Katelyn," Elliott said. "They just clicked like no other, and Katelyn would always compliment my husband and I on how my daughter was so teachable and coachable. I loved that compliment."
Patience and accountability were two life lessons Danni, now 11, said she learned from Katelyn, among many others.
"She was very nice and caring, and always put people before her and made sure that everyone was happy," she said. "When I finished my lessons, I always felt super happy and always wanted to keep talking about it.
"I learn a little bit differently and she always found a way for me to understand things."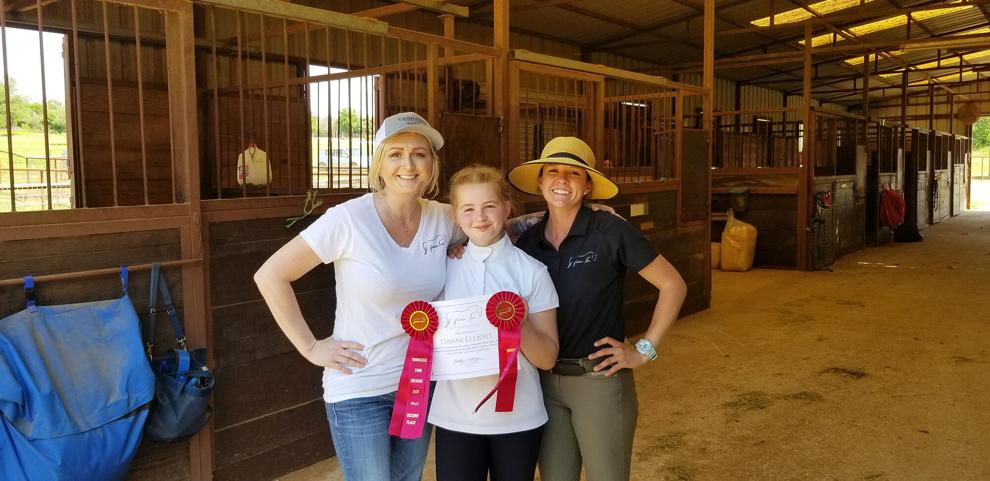 On Wednesday, Danni and her mom went back to the Vanhoozer Farm to spend some time remembering Katelyn.
"It was a mixture of happy and sad because it made me think of all the memories," Danni said. "I was able to take out [Katelyn's horse] Charlie and give him a grooming, because he needed it really bad."
Danni was one of the last beginner students Katelyn took in, and though she gradually began to focus her lessons toward adults, she wouldn't turn anybody down.
About a year ago, she began working with boy diagnosed with autism spectrum disorder, teaching him round pen skills and using body language to communicate with the horse. The boy would go on to compete in — and win — a halter show. The change in his demeanor was noticeable, particularly to his therapists, who noted he went from shutting down in therapy to always talking, especially about Ol Man, the horse he worked with.
"He owns his own horse now and turned to him when he learned about Katelyn's passing," Barbara Vanhoozer shared.
Raised by her parents with an ethic of caring for people, Katelyn was always busy networking, talking with people and participating in numerous clubs.
Fort Worth Dressage Club President Barbara Harty said Katelyn's input and love of horses and dressage was highly valued among fellow members.
"Her enthusiasm was amazing. She was always positive and willing to help others," she said. "She will be so missed — a kind and generous soul."
Katelyn's passion at one point took her to Germany, where she spent a month in 2018 training with internationally-renowned trainer Hans Bliss, taking lessons and earning her keep by working in the barn. While in Germany, Vanhoozer started a blog where she documented her experiences.
At Vanhoozer farm, she put her focus into building up a market in dressage and English — something the area wasn't known for — and took pleasure in experiencing the growth and skills of the horses and riders she worked with, and helped organize Vanhoozer Farm's first dressage show in March.
In 2016, she competed against five other "bachelorettes" in a local contest to raise money for her charity, Stars and Strides Therapeutic Riding Center, which uses horses to provide physical therapy, emotional growth and learning.
Katelyn also built relationships with community entities such as Weatherford College, bringing students out to the farm from time to time to learn about different breeds.
"She was very civic-minded and did things the right way," Barbara Vanhoozer said. "She made sure that barn stayed clean and that the horses came first."
Katelyn's discipline, principles and attention to detail helped the farm blossom, to the point that they were full and turning people away, Barbara Vanhoozer said.
Katelyn would often do trade-outs, exchanging lessons for work or supplies on the farm, and would even go above and beyond in helping people find horses most suitable for them, including accompanying one woman to Florida to help her get a horse.
In between, Katelyn somehow managed to find time to work in flight hours as well. With a grandfather and father as pilots, Katelyn had already soloed and was doing cross country, and just about ready to get her own license.
Her grandfather, Larry, described Katelyn's passion on paper as such: "She flew an airplane, she skydived, she rode horses, she rode horses, she rode horses, she rode horses many times before sunrise and after sunset. She taught horseback riding (not just horseback riding but dressage and love for the animal), she helped kids with disabilities in our arena, she volunteered at therapeutic horseback camps and she was a great role model for her brothers and sister.
"She followed her father's advice, 'live life to the fullest and respect others.' I will miss her more than I can say."
That final sentence is a thought shared by most everyone, as evidenced by numerous messages people continue to send to the Vanhoozers, and to Katelyn's phone.
"[They] talk about how much she meant to them, or how she mentored them, or what a better person they are because of her," Barbara Vanhoozer said. "She's getting those all the time."
Funeral services are 10 a.m. Friday, Sept. 24 at Fort Worth Presbyterian Church, 6251 Oakmont Trail, Fort Worth. Interment will follow at Laurel Land Memorial Park, Fort Worth.
Elliott has also organized a merchandise benefit event, featuring T-shirts, hoodies, koozies and more, at Edgewise Eight Brewery at 5 p.m. Sept. 24, with 100 percent of the proceeds going to the Vanhoozer family.
The items had originally been ordered for a dressage show that was planned for earlier this month at Vanhoozer Farm, something Elliott and Katelyn had been working on for weeks.
"One of my favorite things is me and my husband always told her how proud we were watching her make her dreams come true," Elliott said. "She was doing amazing things."