Friends, family, neighbors and fellow Weatherford community members alike lined up in dozens of cars along Westridge Trail Wednesday afternoon with thank you banners and words of gratitude all for one individual, local nurse Julie Enlow.
Enlow only recently returned from a 21-day nursing assignment into the heart of New York City to help combat a hotbed of the current COVID-19 pandemic, a choice the Weatherford nurse made solely of her own accord.
"It was a really quick decision, there wasn't time for me to think too much about it," Enlow said. "My husband is home, my kids are home, for three weeks I could be gone, and it's just really what I felt like I should do."
One of the country's most densely populated and easily recognizable cities, the version of NYC Enlow stepped into proved a stark contrast.
"My hotel was on Times Square, there were almost no people out," Enlow said. "Very few were walking around outside."
The challenges facing both medical workers and patients alike inside NYC's hospitals also proved surreal, from a lack of critical medical equipment, various language barriers and an inability of family to visit and reassure their sick loved ones, Enlow said.
"It was just very exhausting, I took care of 20 patients every 12-hour shift," Enlow said. "It was overwhelming to know I only had one gown, that was really emotionally difficult for me to have to care for people because I knew I could possibly be bringing it to someone who may not be positive yet.
"I used four N95's in the 21 days that I worked. Normally that's not enough, but that's what we had. So I reused them for five days and then would get another one. I had enough PPE to keep me safe-ish, I would get one or two gowns a 12-hour shift, depending on what the supplies were like. So that's enough to keep me covered, but that's not even close to enough to protect the patients.
"We had COVID-positive and non-COVID-positive patients, and so, I couldn't change my gown in between everyone. I could wash my hands and change my gloves, but my face shield, mask and gown were basically the same all the time.
"And then patients were scared, their families can't come. There were different language barriers, I'm used to Spanish-speaking patients, but there were a lot of other languages, so I couldn't communicate as well."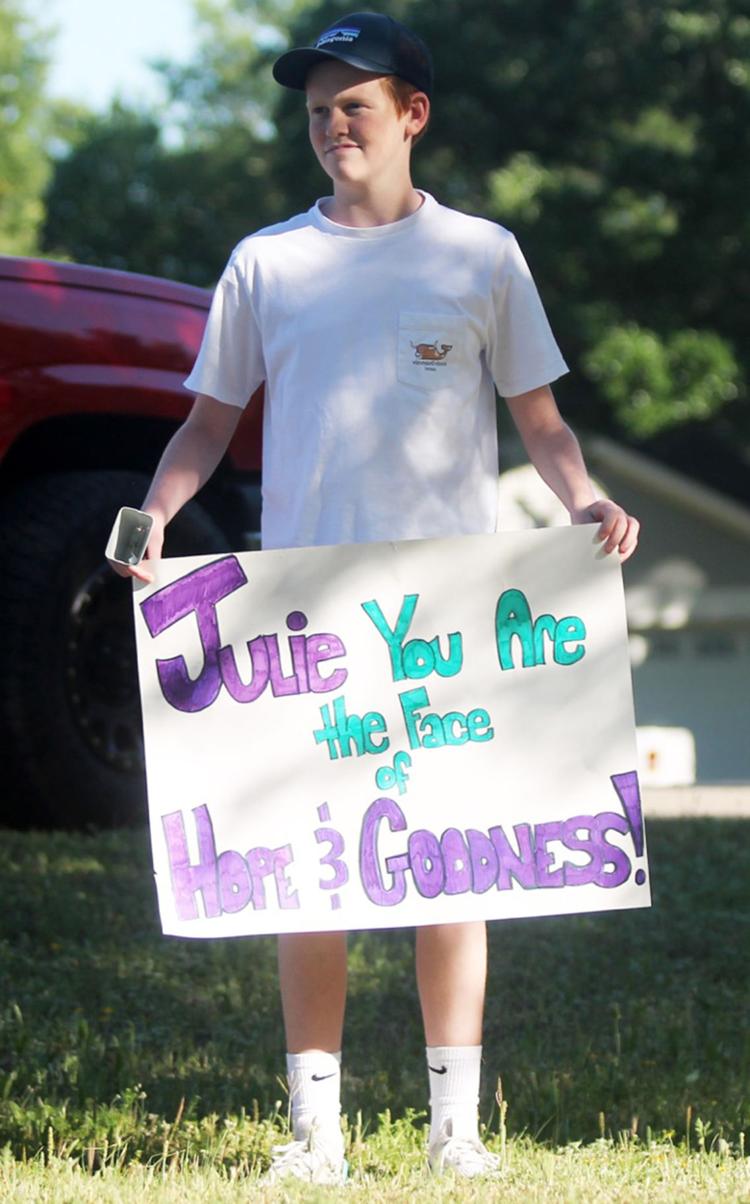 As for the disease itself, Enlow stressed COVID-19 is without a doubt a serious matter.
"It's absolutely as serious as you've heard anyone say it is," Enlow said.
"I saw people who were positive with no symptoms at all, they were testing staff members to see if they were people who were positive and asymptomatic, and there are. So there was that extreme, all the way to exactly what you hear, very sick people, people who don't respond to the normal treatments we usually use for lung diseases. Hypoxic, really low oxygen levels, that's just not normal."
With that said, Enlow reiterated she was willing to face those challenges head on out of a sense of duty as a medical professional, as well as a human being, while noting that while not everyone is able to fly across the country into a pandemic hotbed, each individual has the ability to make a difference in others' lives during this time.
"I felt like it was something I needed to do because I could," Enlow said. "I feel a little uncomfortable with the parade, it's overwhelming that all these people love me, and I'm so thankful they took care of my family while I was gone, but it feels a little awkward, because I feel like this is just what I do, this is my job.
"I preach to people to help when you can. Help where you can and how you can as much as you can. That's how I live my life.
"We all have to always be on the lookout for where we can help. We're not all medical professionals and we can't all go to New York for three weeks for a lot of reasons, but there's always something that we can do to help, whether it's during a pandemic or not. I think that's our duty to each other as people."
Enlow's individual effort certainly did not go unnoticed, with Weatherford Mayor Paul Paschall joining the parade and presenting Enlow and her family with a banner thanking the Weatherford resident for her sacrifice.
"The sacrifice that Julie made is amazing," Paschall said. "It's really hard to describe the magnitude of that sacrifice, not only for her personally but for her family to help citizens of our country that live so far away. Julie is a great example of many, many heroes that we have in our community, and we're thankful for all of their willingness to serve, but especially Julie. It was great to celebrate her [Wednesday].
"I see on a daily basis the heroes in our community. But what the COVID-19 pandemic has allowed me to see is that people are willing to step up in all ways possible in a time of crisis. And that's one of the things that makes me the most proud to be the Weatherford mayor."
Paschall added that Enlow's story can serve as an inspirational message for individuals everywhere to help others however they can in times of need.
"Everybody in life has talents that are God-given," Paschall said.
"And Julie's talents through education and God are medical. And I'm so proud she took those resources and put them to use to help others, I think that's a great example for other citizens to use the talents they have to help others in our community and our world."
Paschall's comments were echoed by fellow nurse and former coworker of Enlow's, Barbara Johnson, who said she was not in the least bit surprised when she found out about Enlow's decision to head to NYC.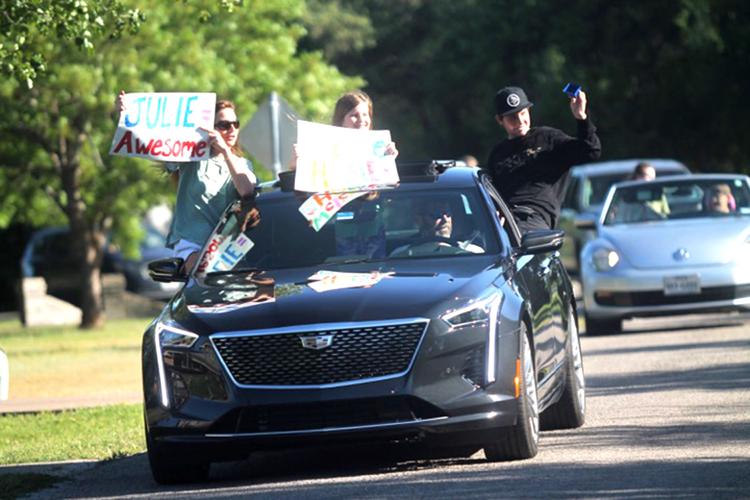 "I didn't really have a reaction, because she's one of those people you would think she'd already go ahead and do that," Johnson said.
"It didn't surprise me. She's very giving, she's very outgoing when it comes to medical care. I think Julie cares more about humanity than all the rest of us. She did the meal program in Weatherford for awhile, whenever I joined up with Julie, we were working in a pediatric surgery center, and she just cares so much about people and their basic needs."