Earlier this year marked a major milestone for Parker County's American Legion Post 163 — 100 years since its charter in 1920. A ceremony to mark the accomplishment is set for this week.
The American Legion was granted its charter on March 1, 1920 with 15 members: Edgar C. Bloom, Roy L. Dyer, John C. Sammon, Ludie R. Barker, Harold J. Gregory, Mike M. Hopkins, Frank M. Edun, Ray M. Oliver, Luke Alexander, Fred Lanier, Steve Maddux, Earl W. Bratton, Jack S. Hart, Charles W. Sharpe, Dr. Austin F. Leach and Captain Jack Hart, the first commander who served with distinction and valor with the Marines and was cited for such services.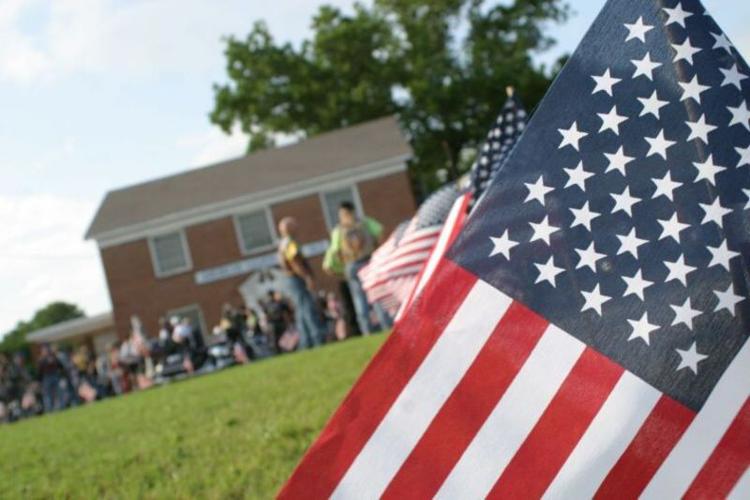 In its beginnings, the post had no home of its own, with members meeting at each others' homes and various other places. In 1933, while C.C. Key was commander, the post bought its home at Front Street and North Elm, which later came to be known as Eureka Street.
In March of 1949, James "Jim" Wright was named commander of the post. Wright, recognized as Weatherford's youngest mayor in the 1950s, became a congressman and later, the U.S. Speaker of the House.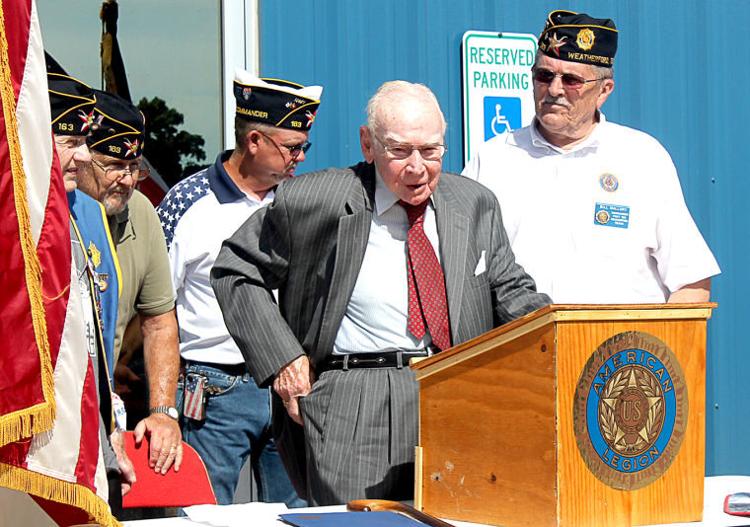 In 1991, American Legion Post 163 made history when it elected its first female commander, U.S. Marine veteran Mary Ellen Guay, who would serve in the role for two years.
In May 2010, members of the legion helped the city unveil a Veteran's Memorial at Weatherford's Soldier Spring Park. An official groundbreaking ceremony took place with members of the American Legion and VFW Post 4746 a year later.
In September of 2012, after securing the purchase of land near Weatherford's Cartwright Park, Post 163 broke ground on its current location. The building was completed in the spring of 2013.
The street beside the post, now known as Chuck Katlic Lane, was renamed in honor of the longtime member, veterans advocate and Battle of the Bulge survivor. Katlic died in August of 2014 at the age of 91. A pavilion at the memorial was also dedicated to Katlic in March of 2020.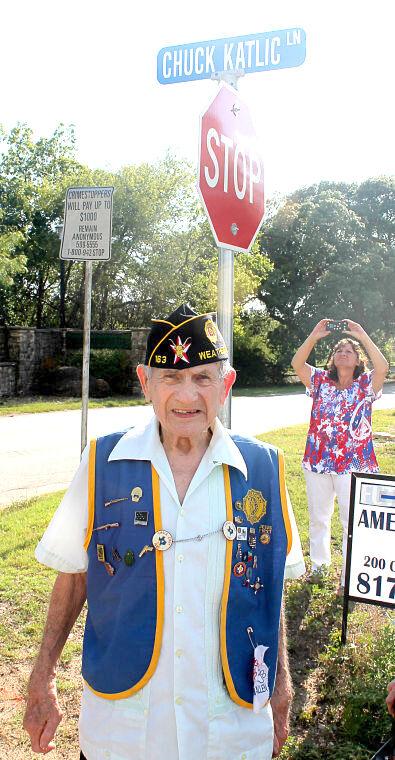 The post has also received several accolades and designations throughout the years, including being labeled as Commemorative Community by the Department of Defense in 1993, as well as an official World War Commemorative Community.
American Legion Post 163 is also a regular organizer of the annual Veterans Day Parade in Weatherford, and contributes to other community service endeavors — such as placing flags on the gravesites of veterans — and scholarship programs for youth. The post also hosts an annual event recognizing top law enforcement officers, veterans and first responders in the community.
In addition to its legionnaires, Post 163 also has a women's auxiliary group, a Sons of the American Legion Squadron and the American Legion Riders.
To recognize the post's 100-year history, a centennial celebration will be held at the post on Friday, with a social hour from 5-6 p.m. followed by dinner and a program. The keynote speaker will be author Dr. Bill Knight, who published a book on his brother Jack, a Garner native and Medal of Honor recipient who is buried in Cool.
A collection of historical memorabilia will also be on display. The event is free and open to the public. 
For more information on the post, email amlegionpost163@gmail.com