"I'm so happy! I'm so happy!" Nora Mack said over and over as the parade passed by Friday. 
Due to bad eyesight, she couldn't see the parade but said she was happy just hearing them pass by and honk and yell and "knowing they are there."
It was a milestone for Mack, a resident of Peach Tree Place in Weatherford, who turned 103 years old that day.
Nora Catherine Kincannon Mack was born on April 2, 1918 in Ballinger, Texas to Jessie William and Rebecca Francis Kincannon. She had five sisters and one brother.
"She has a huge family, but she doesn't have any surviving brothers or sisters, so she's the last one," Nora's granddaughter-in-law Herminia Mack — a Weatherford resident — said. "She used to work in the cotton fields, picking cotton, and she survived The [Great] Depression."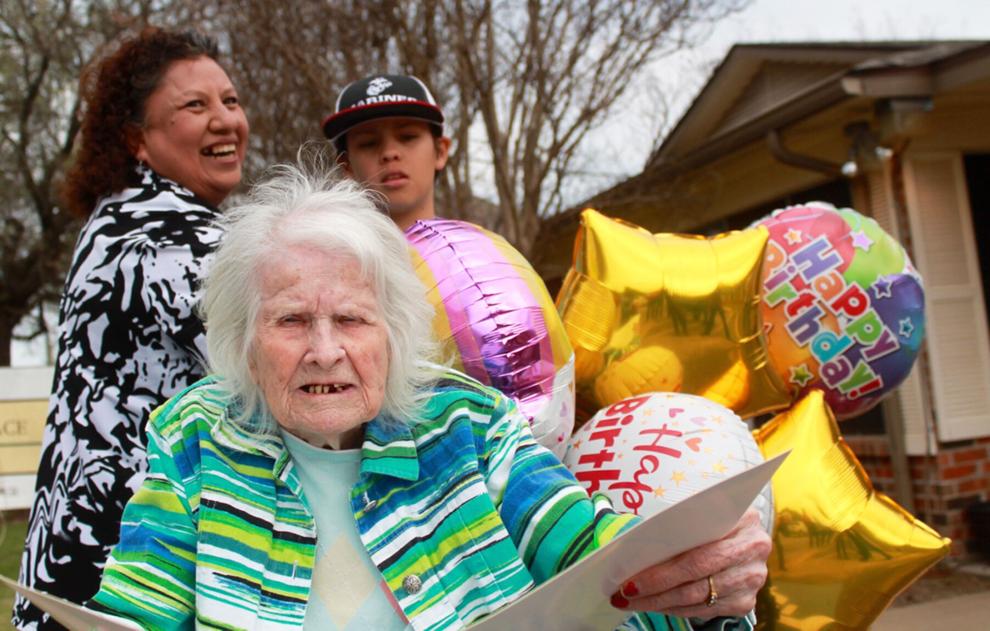 Nora has lived in Dennis for the past 40-plus years, Herminia said.
"Later in her life, she worked in logistics in Arlington and on the side, as her hobby, she was an artist — she did a lot of painting," she said.
Herminia added that Nora taught Sunday School for adults for quite some time and she was a prayer warrior for her church.
"She helped so many people through the church," she said. "She had so many friends in church."
Herminia has been by Nora's side over the last 35 years and said her 11-year-old son, Matthew, is Nora's only great-grandson but there are several grandnieces, great-grandnieces and great-great-grandnieces.
Herminia said it had been about a year since she saw her grandmother-in-law in person due to the COVID-19 pandemic.
"I had not been able to physically see her and didn't know what she looked like," she said. "It has been hard, it has been overwhelming. She cannot see very well and her mind is not all there so when you talk to her, it's like you're talking to a stranger. It's not the same not being able to see her."
But on Friday, Herminia was finally able to see Nora when the drive-by parade was held at Peach Tree Place to celebrate her birthday, attended by Kangaroo Towing, Diamond Miss Lincoln Ramirez and Peach Tree staff.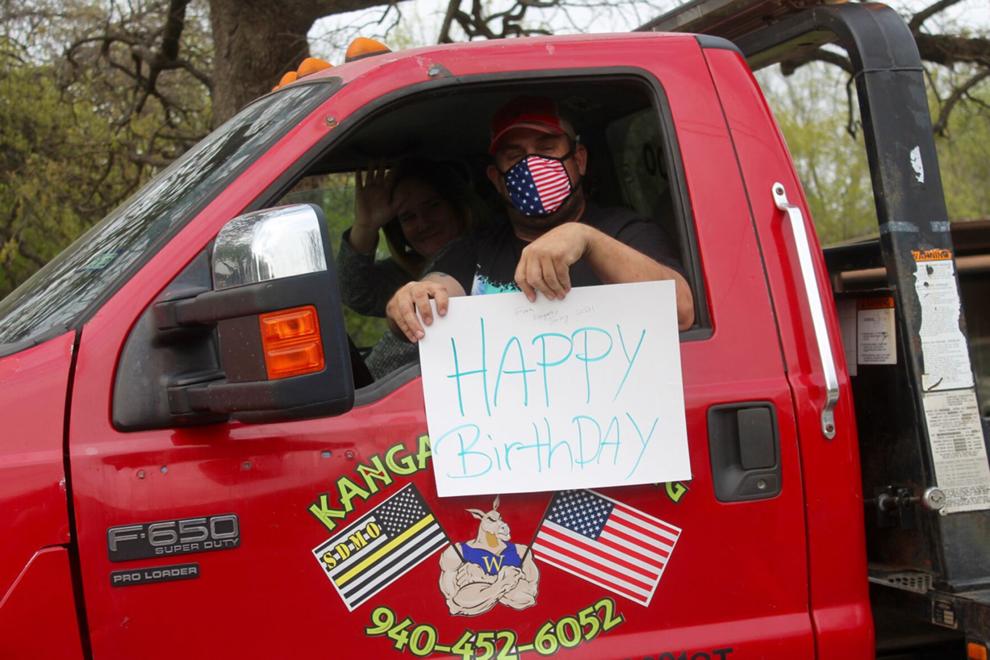 "We were not able to celebrate her 102nd birthday, it was not possible," Herminia said. "It hasn't been easy. She's always loved celebrating birthdays.