WEATHERFORD — The Veterans Day, Christmas and Thanksgiving holidays all collided last month, when community members stepped up to grant a family's Christmas wish.
Jason Pullman, a radio host on DFW's 99.5 The Wolf, is known for his charity and uniting residents to help those in need. So when he got a simple request from a family in Parker County, he didn't hesitate.
Heather had recently moved in with her mom Joyce, 76, of Weatherford, after the passing of her husband Ken in September of 2019.
Ken spent 26 years in law enforcement and was also an Army veteran. And each year, he'd hang Christmas lights on the house.
"In 2020, I got COVID and we just weren't able to do it, and we were still dealing with his passing," Heather said on a call with Pullman.
Her mom had also recently suffered a stroke, which left her with limited eyesight. Her Christmas wish? For someone to hang Christmas lights on their home so she could see them one last time.
Pullman immediately went to work, issuing a call to his radio listeners to show up at the Weatherford home the afternoon of Nov. 13 to help.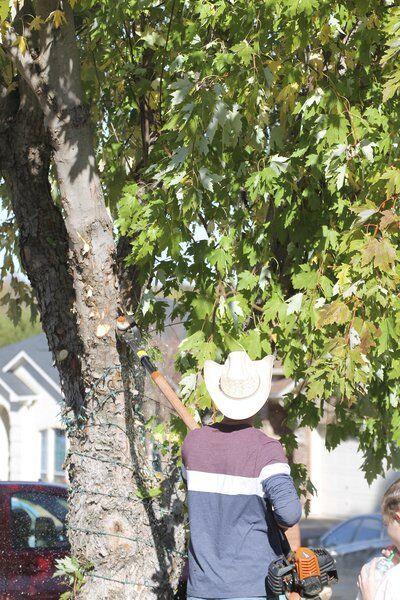 That call was answered, not only by locals but from volunteers in Arlington, Granbury and Covington, among others. Roughly 20 people began climbing ladders to the roof, stringing lights along the roof line, the garage, bushes and trees. Someone even brought an inflatable polar bear as a yard decoration. Volunteers from a yard service showed up to trim a tree and do some landscaping. A new American flag was even hoisted on the flagpole.
In the span of a few hours, the volunteers had transformed the home's front yard into a Christmas wonderland, unbeknownst to Joyce, whose daughter had taken her out to dinner while the work was being done.
When their vehicle pulled up right around dusk that evening, Pullman walked up and opened Joyce's door with a simple greeting: "Merry Christmas."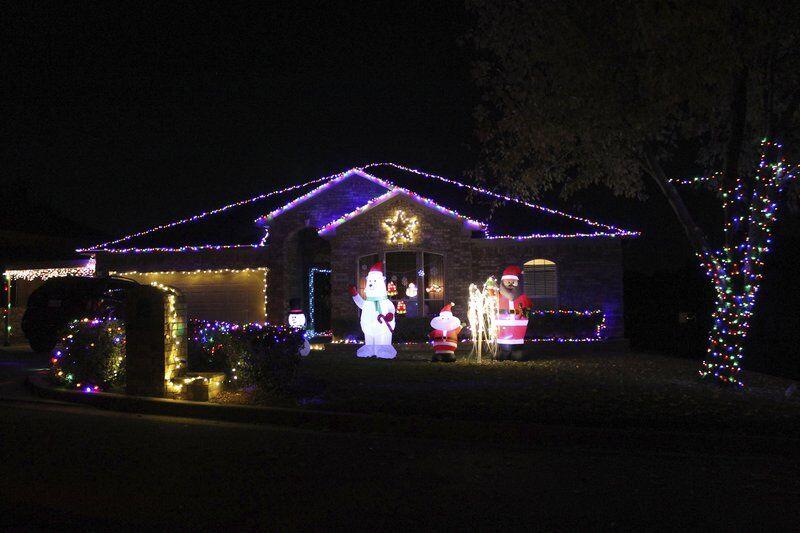 Joyce, a bit tearful as she took in all the sights, gave Pullman a hug.
"Oh my God, you even decorated the pole!" she said. "It looks beautiful — I don't know how to thank y'all."
The audio and full video can be found on the 99.5 The Wolf's Facebook page, www.facebook.com/watch/?v=1009991492913666.