WEATHERFORD — What do the Joker, the American flag and the Statue of Liberty have in common? The talented hands of DFW artist Christopher Gonzalez, otherwise known as C. Joseph.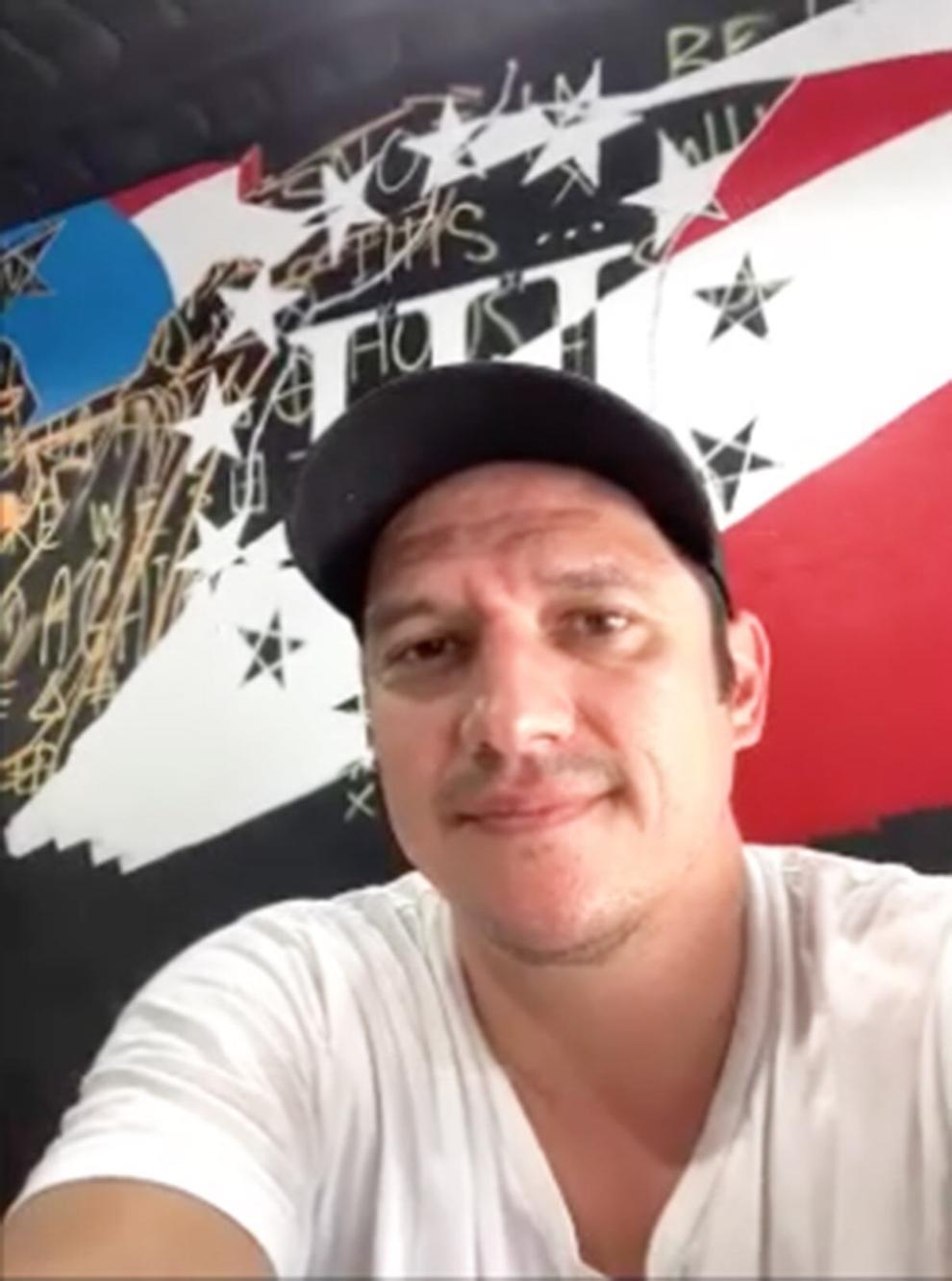 The muralist took a break from a recent project in Springtown to chat with the Weatherford Democrat about another work of art — the Goodnight-Loving Trail piece in downtown Weatherford, completed a couple of weeks ago.
Gonzalez said he was approached by Lyndsie Montgomery, executive director of Downtown Weatherford Inc., about ideas to brighten up the city and its downtown square. Gonzalez's wife, Heather, grew up in Weatherford, and provided input during the initial creative process.
"We didn't want to go too far [on the mural concept] and lose the culture of the community, because that's what they're known for, too," C. Joseph said. "So I started doing a bit of research and I asked my wife what's really prominent in Weatherford. And the answer was the Goodnight Loving Trail.
"It's got a really rich history and it's something really cool that the community can get behind and revitalize that history."
The artist was able to rework his schedule and begin designing a rendering for downtown Weatherford about a week before the Parker County Peach Festival. Known for his colors and vibrancy and armed with paints of deep red, purple, yellow and blue hues, C. Joseph was able to complete the 40-foot wall outside of Sweet Emilia's, a dessert shop off Church Street, in three days. 
The piece has C. Joseph's touch of bright colors and contains several nods to the Weatherford area — a peach on the back of one cowboy, and a star with the courthouse in it, for example — as well as his tag and the logo for Downtown Weatherford Inc. to note the collaboration. In just a couple of weeks, it has already received rave reviews from the community.
"I think it really sparked a chain reaction for the city to embrace something new, but it still resonates with people that have been there a long time and don't want to change tradition as much," C. Joseph said.
As with his other projects, the muralist uses his social media accounts to document his artistic process. It begins with a doodle grid, a method that originated from graffiti artists in Europe that involves a series of doodles that will eventually be used as reference points for the painting itself.
"I've found it's interesting when you can put words or phrases that are meaningful to the project so people can read it," he said. "I do a doodle of certain things, take a picture of that and then I superimpose my image over it and lower the opacity and I can see all the reference points, which allows me to sketch it out quicker than a traditional grid in squares."
For the Weatherford project, C. Joseph used a series of words and phrases specific to the area. On a recent project for Dallas Methodist Medical Center, he composed something like a poem, a tribute to an aunt who passed away in that same facility.
The arts and music are two things C. Joseph has always been drawn to. Murals and other "street art" mediums were not always as popular as they are today, but he would complete commissioned pieces, working for friends "for food and beer" before getting noticed by a hiring manager for the Gaylord Texan in 2004.
He began working for the hotel in facility maintenance as a faux painter, before moving to marketing and then special events, which led him to work with companies like DreamWorks and Warner Bros. In March 2020, the hotel industry took a hit, which resulted in furloughs.
"I went back to what I knew — art — and it took off like crazy," C. Joseph said. "I haven't been without a mural or commission project except for the weeks where we took off to go on vacation."
In June 2020, he returned to the Gaylord, splitting his time between that and his art for several months. Recently though, he came to a crossroads after he was asked to come back full time.
"I thought about it over a weekend and I decided to give them my notice," C. Joseph said. "It was bittersweet but I did it, I jumped over the creek."
Being all in means the artist now has more time to focus — and take on — more murals and commissioned canvas, with a couple of big projects already lined up.
"My primary focus is murals, just because a lot of people are opening back up and trying to bring people back," he said. "There's a lot of need for artists to spruce up people's business or restaurant. Everybody wants to be on Instagram with a beautiful background."
And throughout it all, he'll continue to document his progress along the way on his Instagram and Facebook accounts.
"I think it really adds an interest as people watch the mural come to life," he said.
To follow C. Joseph, visit his Instagram, Facebook or website.