From growing up "a little farm girl" to being selected to the cheerleading team to writing a regular column for the Weatherford Democrat, Weatherford native Nancy Cearley, now 89, has plenty of stories to tell.
One that gets a chuckle is an encounter with actor Larry Hagman when the two were seniors at Weatherford High School in 1949.
"We were in the senior play ["This Girl Business"] and one night, he asked to take me home," Cearley said. "But I thought he was kind of icky looking and I told him no.
"Who knows, I could've had my own television show."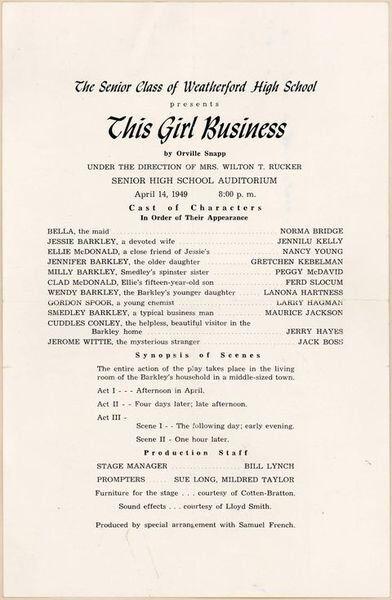 Cearley, who grew up in the Tin Top community, would graduate, marry a preacher and eventually move to Springtown, where she still resides, leaving her Weatherford roots not too far behind.
A chance discovery two weeks ago, however, brought everything back.
Karen Smith and her husband, Ryan, were busy gardening in the yard of their home off of Lee Street in Weatherford, when Ryan found what he thought was a piece of glass.
"It was a class ring and you could see it had a kangaroo on it and was a female's because it was tiny," Karen Smith said. 
The stone was missing but a little toothpaste cleaning revealed the initials NAY inside of the ring and the year 1949.
"We started on the internet and began looking up old yearbooks, and my mother-in-law [Brenda Pearson] found a Nancy Young, who was a cheerleader," Smith said.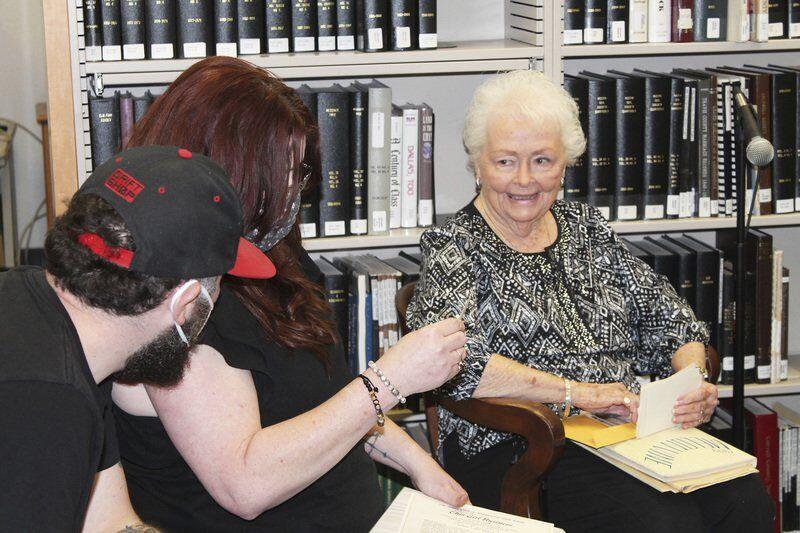 The family created a post on the WHS EXES' Facebook page, where it was seen by Cearley's niece and nephew.
"I got a call Sunday afternoon from my nephew, who asked what my middle name was and what year I graduated," she said. "Finally, I said,  'What's this all about?' and he told me someone had found my class ring.
"I couldn't believe it. It had been missing for 66 years."
Cearley and her family lived in the Weatherford home for about 10 years before moving and continuing to raise their family.
She said she never really thought much about the ring until a little over a week ago, when she was going through some old items from high school.
"In the back of my mind, I wondered what happened to it, but I never dreamed of anything like this," Cearley said. "Even then, I didn't really think much about it."
On Wednesday afternoon, the Smiths met up with Cearley at the Weatherford Public Library to return the ring. The group exchanged photos of the home they shared, and Cearley told stories of growing up and raising her family in the Weatherford and Tin Top areas.