With the deadline to withdraw candidacy for the upcoming election expired, two unopposed positions will be declared elected following canvassing of Nov. 3 votes after approval of an ordinance Tuesday night by the Mineral Wells city council.
Regan Wallace Johnson filed to run for mayor and Jerrell Tomlin filed for Councilman Ward 1 in the May election that was postponed because of the coronavirus pandemic. 
One write-in mayoral candidate, Michael Garza Jr., was received but later declared ineligible because of a previous felony conviction.
Both Johnson and Tomlin's names will still be on the November ballot, but it will be written that they are unopposed and declared elected, Mineral Wells City Clerk Peggy Clifton said.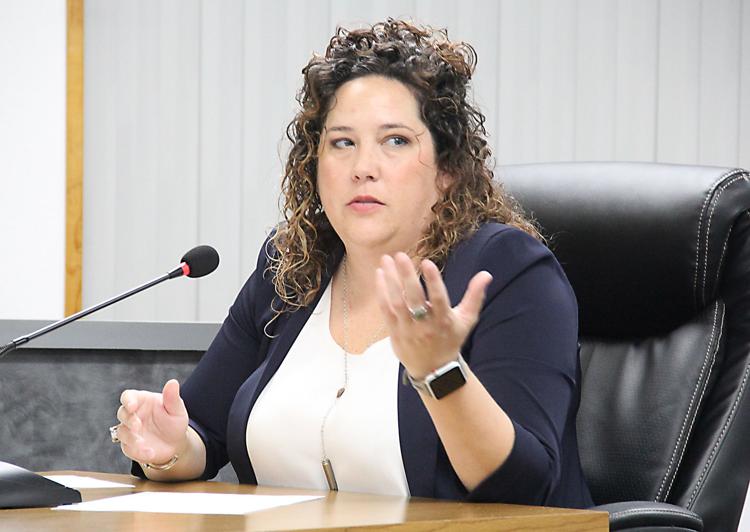 The election for Councilmember Ward 3 is not affected by this ordinance. 
Prior to approving the consent agenda, Mayor Tammy Underwood questioned the appointments to the Tax Increment Reinvestment Zone No. 2 board of directors.
"You appointed me a few months ago, and I don't mind continuing to serve, but I just wondered if [the position] needs to be the mayor or a member of the council," Underwood said.
It was confirmed that the appointment is made by position of mayor, not name, and once Underwood's term as mayor is over, the item will be put on a future agenda to appoint someone else to the position.
Council members Tuesday took action on two different plat requests.
CMD Custom Homes, LLC requested the rezone of a portion of about 1.5 acres off Holly Hill Road from commercial to single family.
Mineral Wells City Manager Randy Criswell said the southern portion of the property is zoned commercial and the northern portion single family.
According to the developer's application to the Planning and Zoning board, the purpose will be to divide the property into five lots for single-family residences. P&Z recommended approval of the item.
"I've talked to staff and there are no concerns," Criswell said. "I think that is a very good use for that property."
Council approved the rezoning as well as a preliminary plat.
"All of the lots comply with requirements," Criswell said. "We have also asked that a statement be placed within this approval that there will be some assurances that each lot will be built at an elevation where it will not flood from stormwater from an adjacent lot or adjacent property."
Council members also approved a replat of four lots of the Highland Park Addition. The property is zoned for mobile homes and the applicant requested the replat to be able to condense the four lots into three to provide a larger area for each lot.
"The block surrounding this area already has mobile homes, so I like the idea to develop this a little better," Councilman Ward 4 Doyle Light said.
The council followed P&Z recommendation and unanimously approved the item.
Council also unanimously approved a vote for the following incumbents to the Texas Municipal League Intergovernmental Risk Pool board of trustees: Place 1, Robert Herrera, city manager, Cibolo; Place 2, John W. Fullen, mayor, Henderson; Place 3, Jeffrey Snyder, city manager, Plainview; and Place 4, Robert Hauck, city manager, Tomball.
"We're basically self-insured through a pool with other cities," Criswell explained. "[The pool] provides us with liability, workers comp and property coverage."
Prior to adjournment, council declared Sept. 15 as the date to adopt the budget and tax rate, proposed line item increases, water and sewer ordinances, and other items that will be discussed.
The proposed tax rate is the same as 2019, at $.6912 per $100 valuation.
Council members commended the city manager and staff for their work on the proposed budget.
"In our current circumstances, I think this is a great budget," Light said. "We're living within our means, but it is providing priority items and sets a direction that is going to be really good for us."