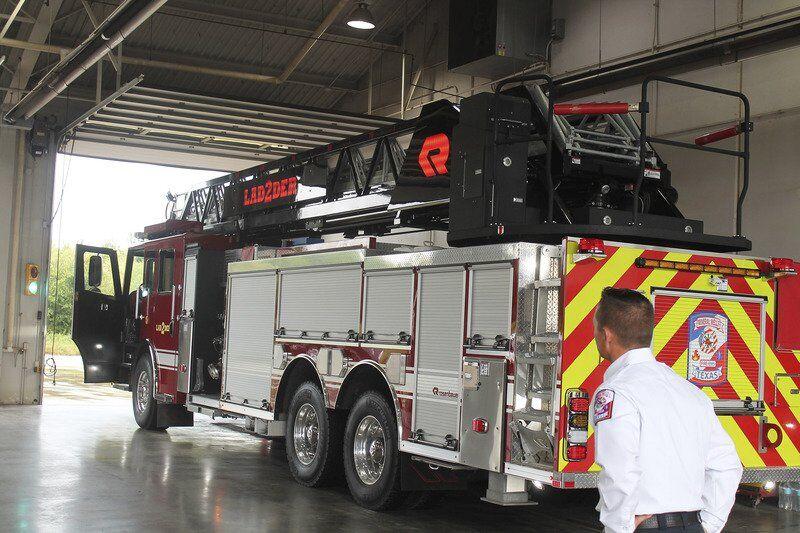 MINERAL WELLS — Mineral Wells firefighters, their family members, city leaders and the community said goodbye to the old and hello to the new, welcoming MWFD's new Ladder 2 truck Monday morning.
The official push-in ceremony is a tradition that remains after almost two decades. In the late 1800s, fire departments, upon returning to the station after a fire call, would have to disconnect their fire equipment from the horses, since the horses couldn't easily back the equipment into the station.
A crowd gathered at Mineral Well Fire Station 2, with everyone lending a hand — literally — to push the new truck into the station.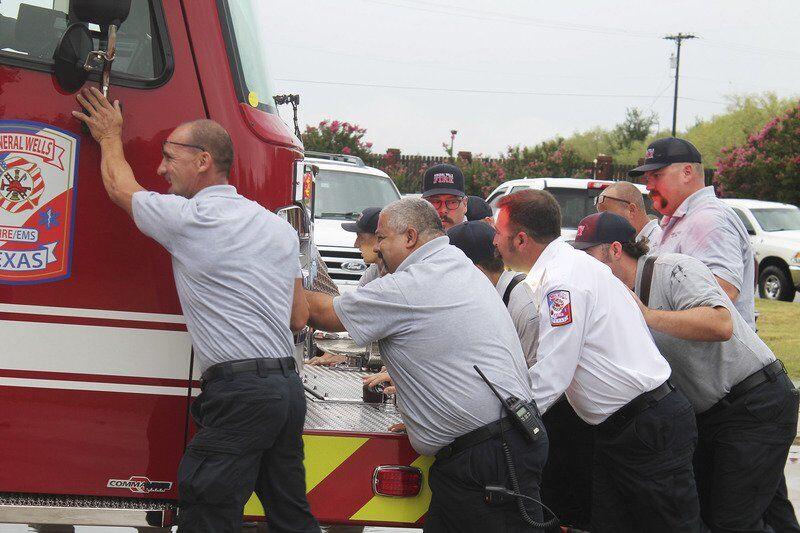 "This is a pretty monumental day for us," Mineral Wells Fire Chief Ryan Dunn said. "We are retiring our Quint 2, which has served the city since 2004, and are welcoming in this 2019 ladder truck."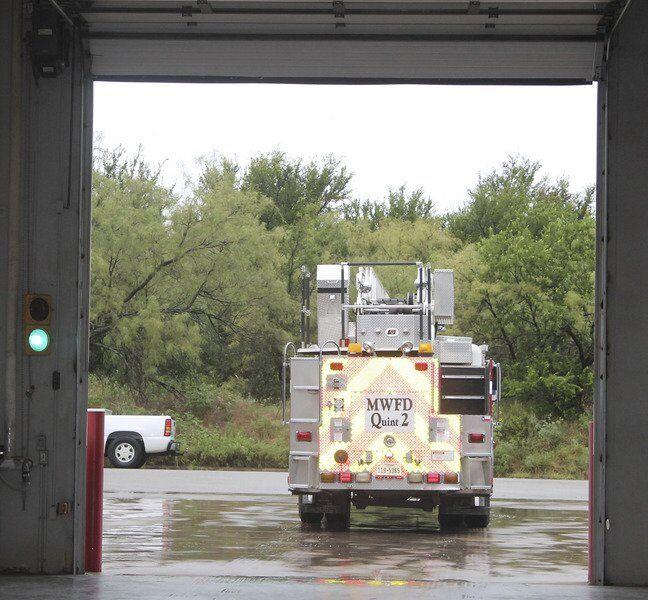 Quint 2 was purchased and will serve the Possum Kingdom Volunteer Fire Department, while Ladder 2, a Rosenbauer King Cobra aerial ladder truck, was recently purchased by the city for a little under $1 million. 
"This is a small town and to be able to make an investment on that level is a testimony to the commitment of our staff and our council," Mineral Wells City Manager Randy Criswell said. "When you look at a fire station and the ambulances and firetrucks and rescue vehicles, something is wrong when those tires turn, and there's nothing really that's a whole lot more important than that.
"This is an honor for me to be a part of and I'm really excited about the future of our town."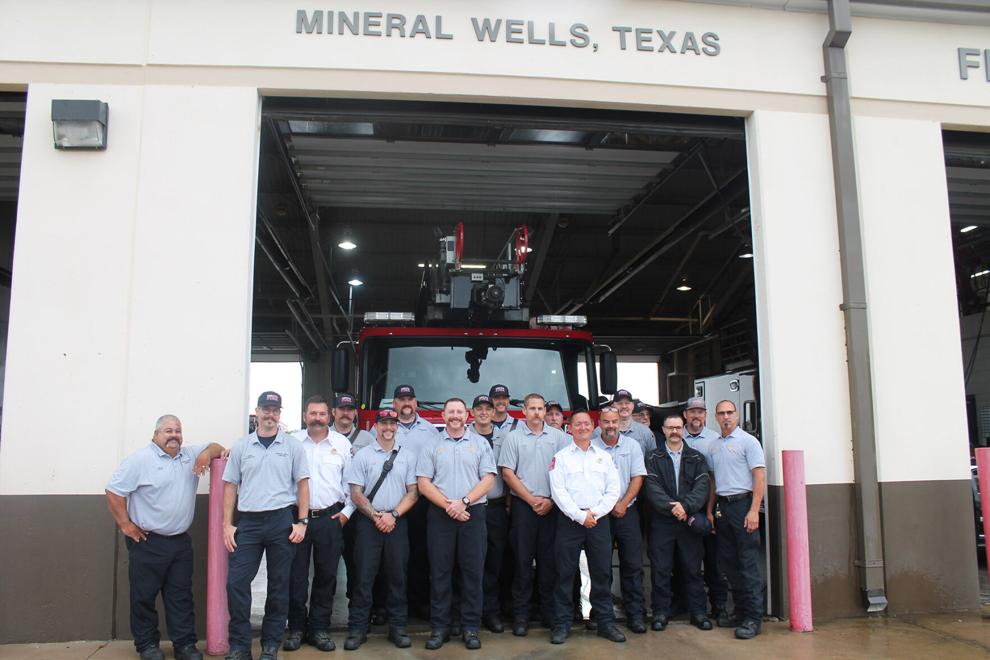 The ceremony also featured a prayer by new MWFD Chaplain Cliff Spain, who prayed for blessings over the new truck and "the men who will ride it."
Recognition was also given to Mike Pool, who retired as fire chief May 1. 
"He was instrumental in this happening, even if he won't take the credit for it," Dunn said.