MINERAL WELLS — Mineral Wells residents had the chance to voice their concerns and questions on federal issues before U.S. Rep. August Pfluger as part of a town hall Wednesday morning at Brazos Market & Bistro.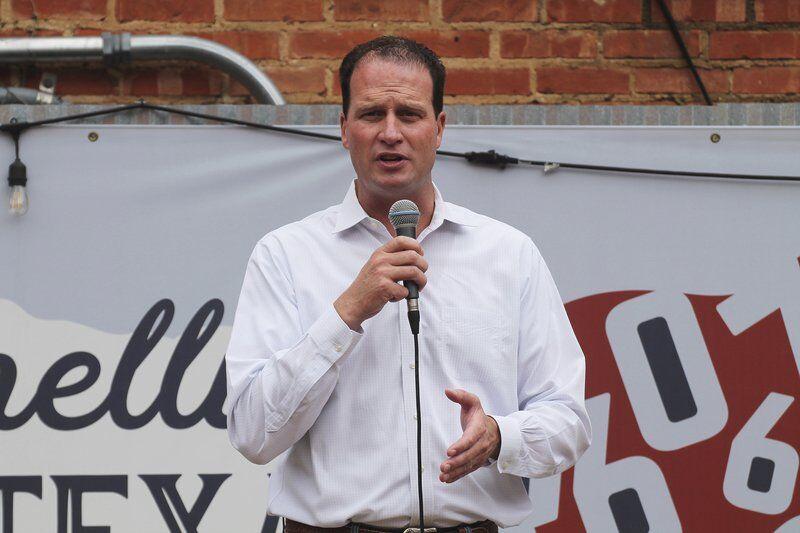 "You've got some great leadership in Mineral Wells and I'm proud to be part of a community that's doing great things," said Pfluger, who represents Palo Pinto County as part of District 11.
Speaking just a few blocks away from the historic Baker Hotel and Crazy Water Hotel, Pfluger highlighted a bill introduced by one of his colleagues, Rep. Brian Higgins, D-Buffalo, that would temporarily boost historic tax credits that would provide incentives for rehabilitation and restoration of historic buildings.
The congressman also tackled three issues he said were of utmost importance to him — border security, the fiscal situation and the oil and gas and ag industry.
"The president and vice president have abdicated their responsibility," Pfluger said of the current situation at the border, which has created "a crises of untold dimensions.
"[President Joe] Biden's policies have created this situation."
Around 178,000 U.S.-Mexico border crossings were reported in April, according to federal statistics. Of those, 37% were minors and families.
"Now, our DPS troopers are being sent as backup," Pfluger said, referencing Operation Lone Star, a border initiative put in place by Gov. Greg Abbott, which has assigned 1,000 Texas troopers to the border to crack down on human trafficking related to illegal border crossings.
Pfluger said he is also concerned about the country's fiscal situation following the $1.9 trillion American Rescue Plan designed to help with COVID-19 relief, including stimulus money.
"Right now, we're doing everything we can to pay people to stay at home," he said. 
Pfluger closed his speech with a reference to Romans 5:1-5, which talks about love and hope, and a call to pray for Biden.
"This is the greatest country on Earth, and I'm asking you for continued hope," he said. "We are going to get through this and we are going to emerge stronger.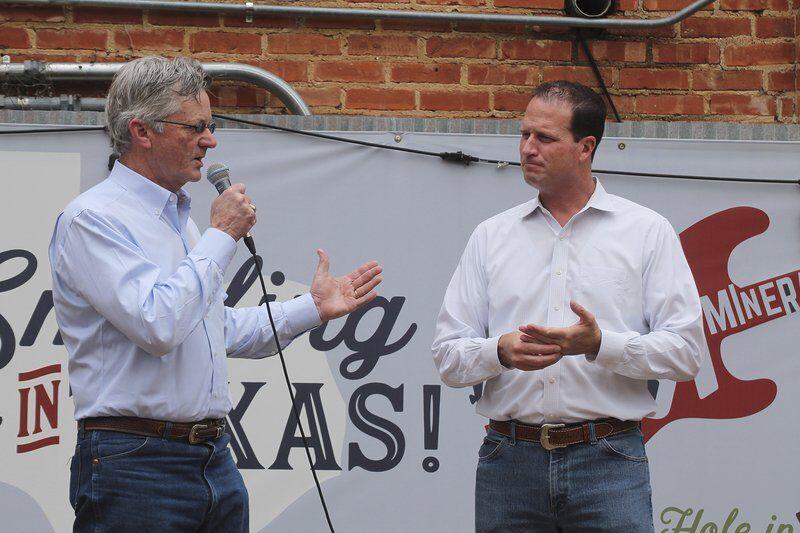 Another local representative, state Rep. Glenn Rogers, R-Graford, was in attendance Wednesday. Rogers began the event with an invocation, followed by thanking Pfluger for the work he has done.
"I just got through with the best session I've ever seen," he said of the recent Texas Legislature, highlighting some of the lawmakers' accomplishments despite distractions such as the pandemic and Winter Storm Uri.
"I've gotten some requests lately wanting [Texas] to secede," Rogers said. "And what I'll say to that is our country has never needed Texas and Texas values like it needs them now."