MINERAL WELLS — A new school year was just starting to roll one Tuesday morning when the word went out at Mineral Wells High School to turn on the TV.
It was Sept. 11, 2001.
"It was first period," world history teacher Mark Beaty recalled. "It was before 9 o'clock, and the second (World Trade Center) tower got hit around 9:01 or :02 or :03. And we were watching when that happened."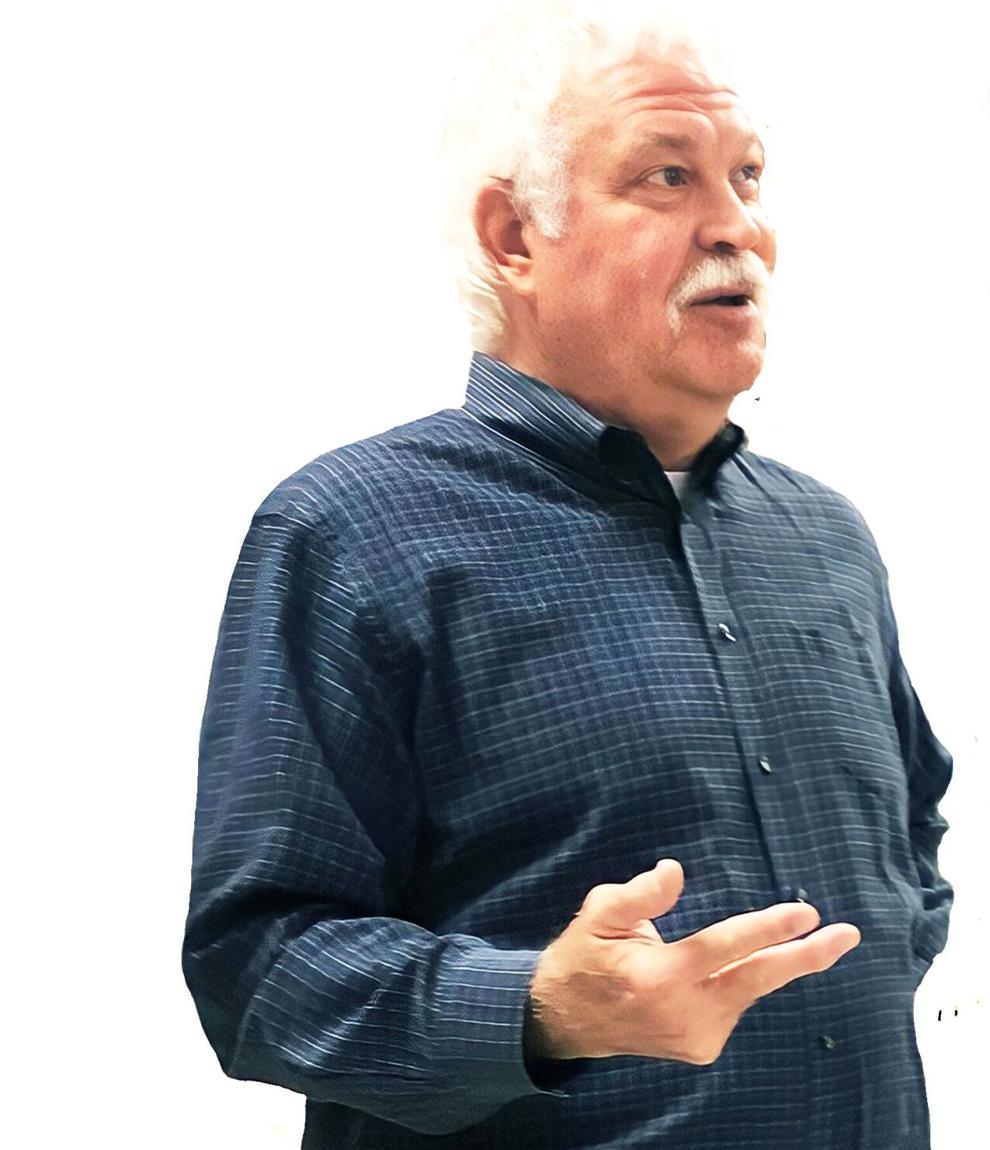 Cathy Hammond, a librarian now, was an English teacher with a 6-month-old child and a husband in the fire academy. She turned on the Channel One ABC feed many schools were equipped with 20 years ago.
"We watched it happen," she said. "We watched all those people jumping out (of the towers)."
Career and Technology Education Director Deann Hampton was making copies in the teacher's lounge.
"And we all just kind of stood there and watched it," she said. "We had it on for the rest of the day."
Joined by architecture and engineering instructor D.C. Whittenburg, the long-time educators remembered the hesitancy to continue routines of life that were dwarfed by the weight of what had just happened.
"There was a whole lot of debate," Beaty said. "'Are we just going to shut down?' And the consensus came pretty quickly: the terrorists want to shut down our way of life."
Few events characterize the American joy in freedom like a high school pep rally, so it went on as planned that week. There, Class President Joe Biles, who was already on a delayed military enlistment, galvanized the student body, his teachers recalled.
Biles, now a major in the Air Force Reserves, can be forgiven for limited recall of his emotional exhortations.
"I was pretty nervous," he said by phone from Abilene, where he also is an adjunct professor of political science. "I just felt it was kind of my job to give voice to what people were feeling, but at the same time giving people a shot in the arm. I don't really remember what I said. I just remember focusing on the common emotions."
He also remembers closing with a line from FDR's speech to the American people after the Japanese attack on Pearl Harbor: "…the American people in their righteous might will win through to absolute victory."
"And that brought the house down," Biles said.
Back on her memories of the previous Tuesday, Hampton said many parents rushed to school to retrieve and comfort their children.
"There was just a mass exit of kids," she said. "Parents, they wanted to know their kids were at home, or they wanted to hug their kids."
And if the surprise attack on American soil jolted the grownups, it frightened the young people.
"A lot of them wondered if we were under attack, if this is going to be a daily thing," Hammond said.
Whittenburg said the attacks on New York and the Pentagon did appear to breath life into American principles the teens had been taught all their short lives.
"I think they understood freedom a little better at that time," he said.
Hammond added, "There really was a sense of patriotism."
Time, however, leaves today's students at a disadvantage to the teens of 9/11. And the teachers understand that, citing tales of previous American wars they were taught in their own youth.
"I think with kids nowadays, it's history," Whittenburg said. "It's a big deal, and we try to explain it to them. It's sad."
Hammond agreed it's a challenge to deliver the impact the day had to a new generation.
"Since they didn't live it, it's just something you talk about sometimes," she said. "It's something you hear about. My grandpa would talk about (the Kennedy assassination)."
Beaty, the history instructor, finds sadness in the prospect of 9/11 fading to a mere history lesson.
"If I could say one big difference to this group (today), they are not aware of what's going on," he said. "That, to me, is sad."
Hampton hopes the young Rams she knows will "just be taking a minute" on Saturday to dwell on the tragedy and severity of what happened 20 years ago, and " …how if affected every one of them."
Biles can name 11 of his peers from the Ram classes of 2002 and 2003 who went into the military or law enforcement.
"I would say it did propel a lot of people to an interest in serving their country," he said.
And while Biles empathizes with his former teachers' 9/11 challenge from his own teaching role at Abilene Christian University, he joins their assessment of the younger generation's good character.
"This generation coming up, I think they are fairly community-minded," he said. "I definitely have to teach 9/11 to them as a historical event — which is seems crazy to me."
Hampton indicated perhaps the best reason for keeping 9/11 fresh in American minds, young and old.
"You never know, too," she said. "It's always there in the back of your mind — what if…"
And Beaty was glad to live in a place where signs of patriotism are not difficult to spot. He cited the community's embrace of the nearby National Vietnam War Museum and the Fort Wolters helicopter training installation (it was Army Camp Wolters from 1925 to 1946).
"There is a strong connection," he said. "If anything, (9/11) strengthened it. … Some people may be jaded, but I'm not. And that's not how I teach it. We're a stronger, deeper nation than just one event."