Weatherford College's Police Chief Paul Stone was honored Thursday afternoon for his 24 years of service at a retirement ceremony.
"He came actually as a patrol officer in 1997 and was promoted to the rank of chief of police in 2002. If you can imagine what this police department looked like in 2002, it was basically a chief and a handful of officers," WC Vice President of Institutional Advancement Brent Baker said. "Since that time it's grown, the college has grown and the responsibilities have grown. [There are now] six full-time authorized, commissioned police officers; one full-time and one part-time police assistant; and seven part-time non-commissioned security officers.
"Chief Stone has made significant advancements in training and equipment to change and reflect our changing times. Weatherford College in 2019-20 year, ranked as the second safest college in the state of Texas. That was accomplished with only three full-time police officers and part-time security staff."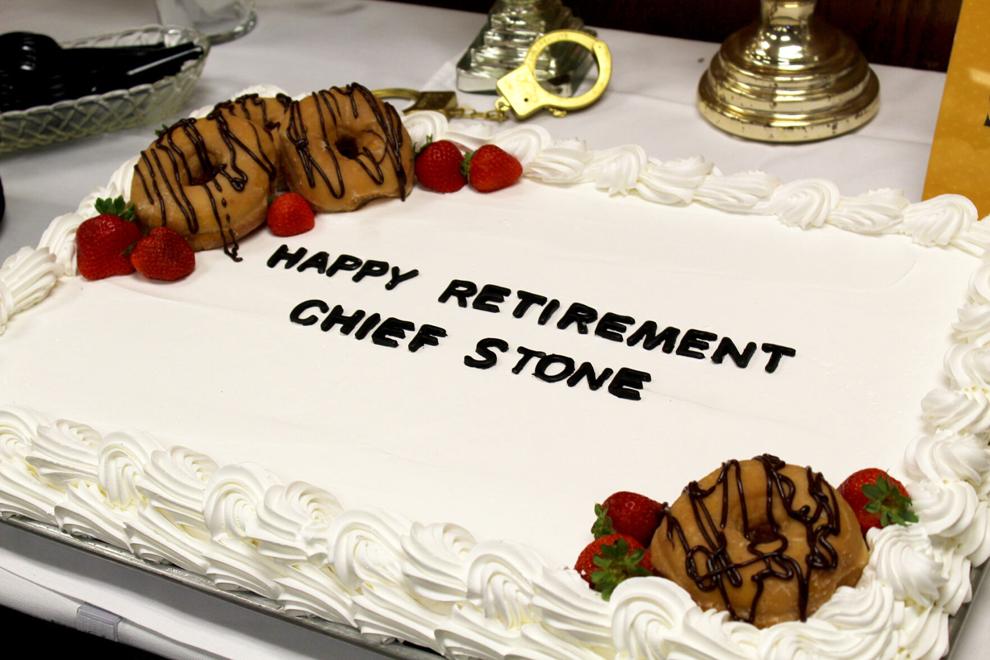 Stone will officially retire on Jan. 31, 2021 from the position, making him the second longest serving chief of police in the history of Parker County, Baker said. The first was Weatherford Police Department Chief Burt Reynolds, who served from 1929 to 1952.
Judy Flanagin of State Rep. Phil King's office presented Stone with a Texas flag that was flown over the state Capitol.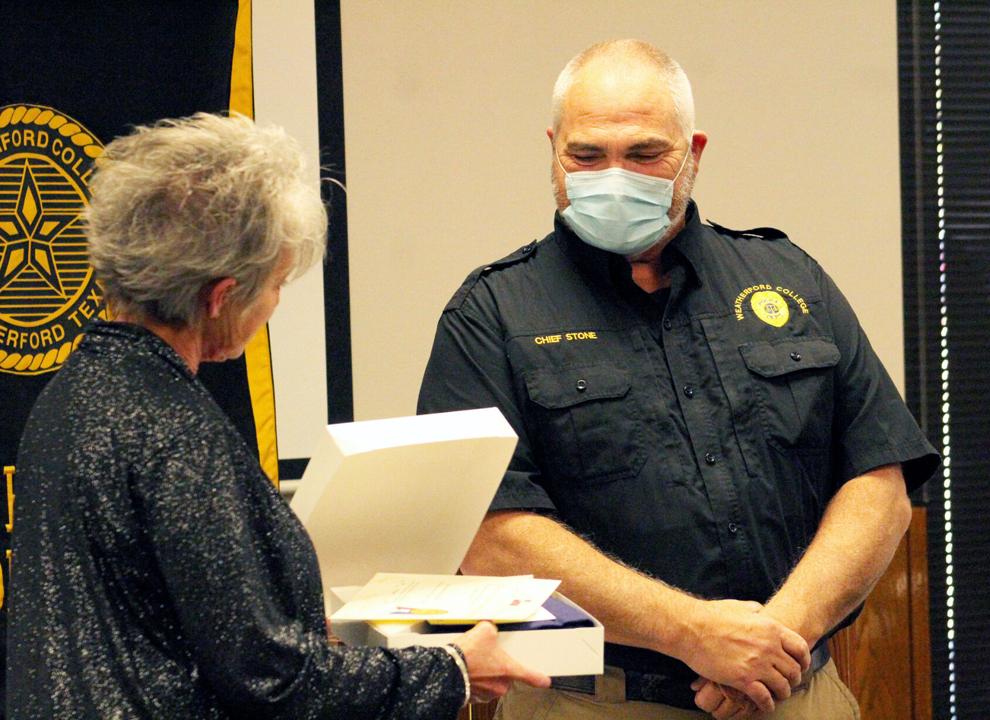 "We have known your family for years and everything Brent said we just echo," she said. "This is a great day for you and we are so happy and proud, and just wish you the best and hope you can relax and rest. We wholeheartedly appreciate all you've done for this school and this community."
Stone was also presented a crystal plaque in recognition of his service from the Weatherford College Foundation.
"It has been such a pleasure to serve this college and this community," Stone said. "I'm going to miss it very much. It's been an honor and a privilege and I couldn't think of how to spend my life without knowing you people. Thank you so much."
Baker said Stone has made countless contributions to the community, including volunteer work with the annual Safe Halloween event.
"A lot of people have confided in him, he's helped a lot of lives and changed the lives around him and I for one am glad I got to work with Chief Paul Stone," he said. "It's not going to be the same without you."