The COVID-19 pandemic didn't stop the Mineral Wells Area Chamber of Commerce from putting on quite the show for its 95th annual Chamber Banquet Thursday night, which was held virtually.
"I know the coronavirus has dramatically changed our lives and it's changed our businesses, including the chamber of commerce, but we've continued to move forward. Great things are happening in Mineral Wells," Mineral Wells Area Chamber President and CEO Raymond Greenwood said. "We've seen several businesses open this year, brand new businesses, and additional ones are coming in the very near future. We've experienced growth in the professional sector as well — we have several new physicians, an attorney, a veterinarian, just to name a few, who have relocated their practices to Mineral Wells."
Greenwood noted that recent analytical data shows an increase in the number of individuals who are checking out Mineral Wells every month.
"Some are searching for places to visit once travel is unrestricted, others are looking for places to relocate — Mineral Wells ranks high on both of those lists," he said. "Our local housing market is more active in present than it's been in years. New homes are being constructed throughout the city on lots that have been sitting empty for years.
"Community growth and improvements does not happen due to the efforts of just one person or one organization. It takes the entire community, including the residents."
The awards were presented by Phil Garrett.
The Outstanding Industrial or Corporate Partner Award went to Palo Pinto General Hospital. The award recognizes a chamber member that maintains an excellent rapport and has an outstanding reputation within the community, provides quality jobs for local workers and contributes a great deal to the overall economy in the area.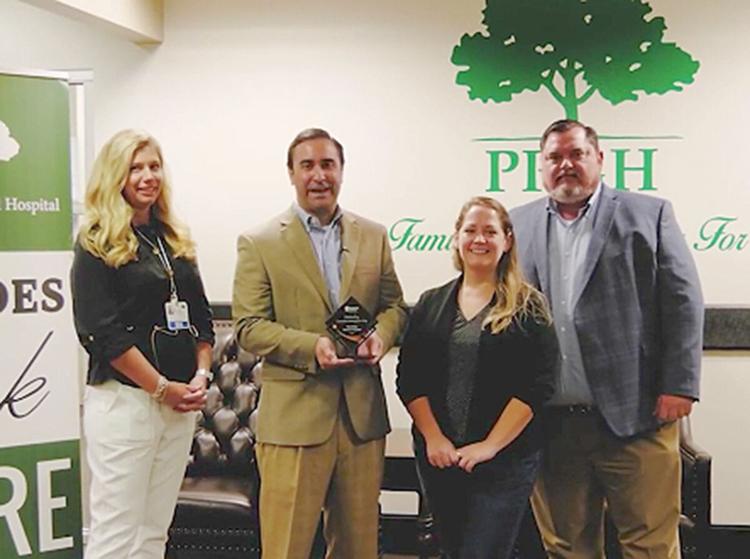 The winner of the Outstanding Small Business Award was Diamond Pharmacy. The award recognizes a business with 50 or fewer employees that has contributed the most to Mineral Wells, Palo Pinto County or the Mineral Wells Area Chamber of Commerce.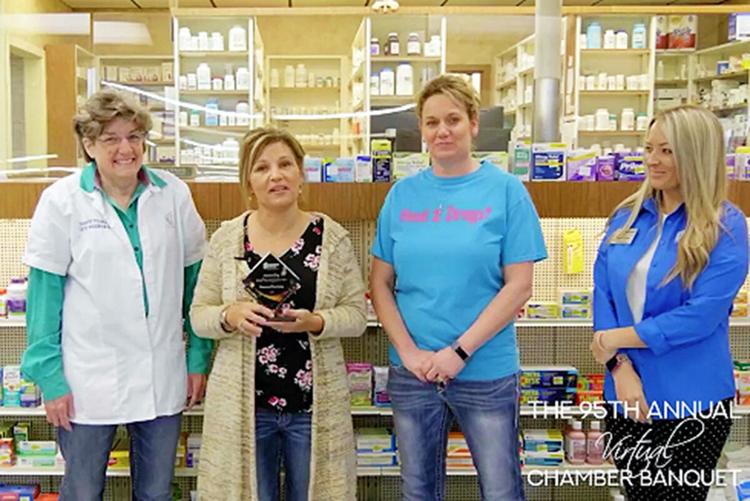 The Business or Organization of the Year Award went to Personnel Services and recognizes a business or organization that stands above the rest. The business or organization consistently excels in performance and service, and is equally qualified to win any other award presented. The business or organization exemplifies community pride by being a driving force for community prosperity and growth, displays high standards and inspires others.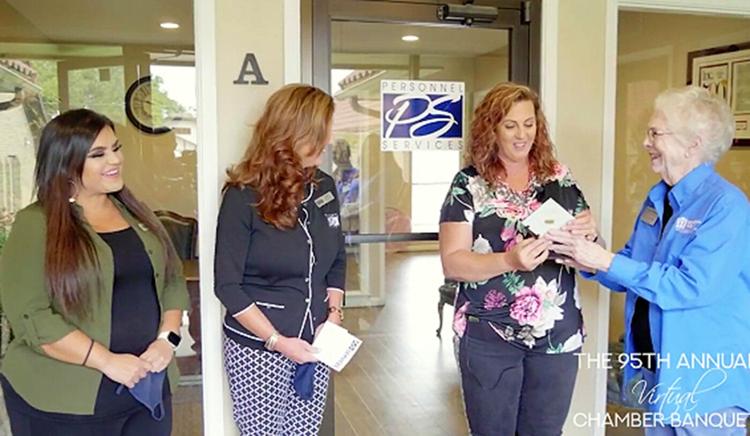 The final award, Employer of the Year, went to Ryan Roach of Farmers Insurance Agency.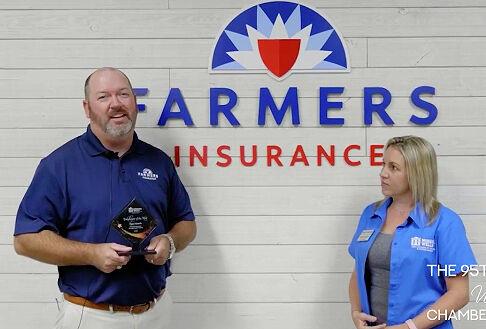 "You know you're doing something right when your employees want to share how great of an employer you are and what difference you make in their lives," Garrett said.
The virtual chamber banquet also featured live entertainment by Shane McAnally and Josh Osborne, Mineral Well ISD students sharing what they enjoy about their city, snippets of what the city has to offer between businesses and natural resources and individual and group spotlights before the awards commenced.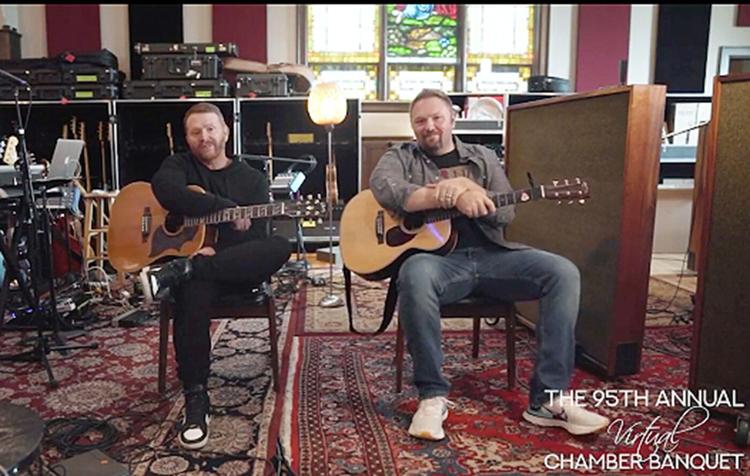 Mineral Wells Area Chamber outgoing Chairman of the Board LeAnn Davis presented the winner of the Chairman Award, which went to Jacy Roach for her dedication to the annual Merry Wells Christmas Festival, before reflecting on her time as chairman.
"This year, so many things have been in the works and then the world took a pause. Some may have seen this as an obstacle, I would like to think of it as an opportunity to reevaluate and fine-tune these goals," Davis said. "Growth always comes with obstacles; however, key words came to mind that we engage when we experience this — determination, perseverance, clarity, commitment, collaboration and action. To the employees, ambassadors, board members and volunteers, thank you so much for working so hard to reach the goals set forth. The pause just made you committed."
Davis also announced the new 2020-21 Mineral Wells Area Chamber of Commerce Chairman, Carla Hay-Purdue of Palo Pinto General Hospital, who is also the tourism and hospitality chair of the chamber board of directors.
"My ancestors came to Palo Pinto County in the 1890s and so I grew up immersed in our history and our natural resources. It's my pleasure to work with the chamber of commerce and to be its president this year. I know we can have a great year despite COVID," Hay-Purdue said. "Positivity and working together was Leann's theme during her year as president and I agree that it's so needed for this year too. It takes all of us to create an amazing place for our residents and our visitors. My hope is that we could honor the past and promote the future this year. There are many businesses in Palo Pinto County that [have] been open for over 50 years and it's our goal to honor those businesses through work with the historic commission through their Texas business treasure program we've already started researching.
"Mineral Wells and Palo Pinto County are a great place and we're in the process of becoming an amazing place. To do so will take constructive collaboration with the city government, the county government, the volunteers of envision Mineral Wells, the businesses, church leaders and with each and every citizen."
The banquet came to conclusion with the announcing of First Financial Bank's $1,000 prize recipient, Marilyn Rhodes.