Weatherford College honored teachers from school districts in its service area on Friday during the 24th annual Jack Harvey Academy of Exemplary Teachers.
Harvey was a professor emeritus at WC who died in 1995 and was considered a "master teacher" by his colleagues. The Jack Harvey Fellowship Award for Exemplary Teachers was established in Harvey's honor to recognize commendable teachers.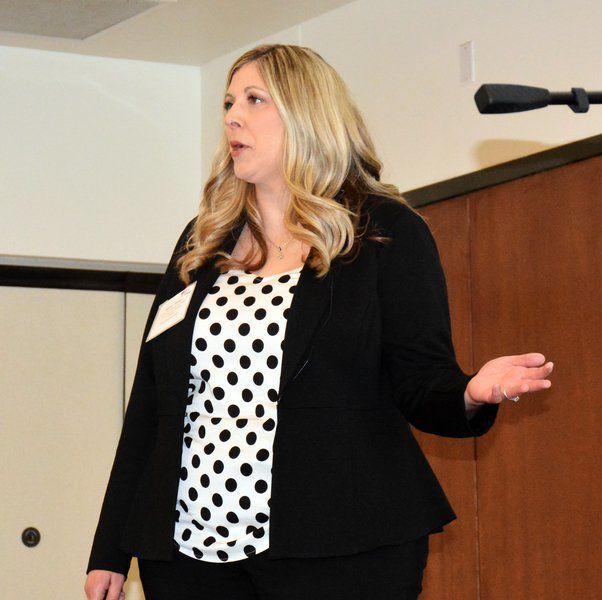 In Parker County, the following teachers were recognized: Weatherford ISD Crockett Elementary third grade teacher Karen Sams, WC Social Sciences Department Chairperson Scott Tarnowieckyi, Aledo ISD McAnally Intermediate School sixth grade math teacher Deanna Torres, Brock Intermediate School sixth grade writing teacher Kim McClintock, Millsap Middle School sixth grade math teacher Marla Wharton, Peaster Elementary fifth grade science teacher Sherry Cooper, Garner sixth and eighth grade English, language arts and reading teacher Elanna Breed, Poolville Junior High sixth and eighth-grade math teacher Janetta Thompson, Weatherford Christian School pre-kindergarten teacher Rachel Lawrence and Springtown ISD Goshen Creek Elementary third grade math teacher Amy Baker.
In opening the event, WC Vice President of Academics and Student Services Michael Endy praised teachers for their dedication to teaching their students and the impact that has.
"Today, we celebrate the fantastic teachers who teach the people throughout our service area," Endy said. "We see your work."
Sams, who was named Texas Teacher of the Year, gave the keynote address at the event. Sams has worked in education for 16 years and has taught first, second and third grades plus elementary music.
Sams' speech touched on ways that she fosters positive relationships with her students. This includes greeting them at the classroom door, positive feedback and service projects to foster empathy, such as the class' partnership with a local nursing facility. Her class begins every day with themed activities for each weekday to allow kids to build a community in class, be thankful and kind, and build each other up.
"In addition to relationships, I think it's really important to foster empathy and kindness in your classroom because we are a family," Sams said.
Sams also encouraged her fellow educators to talk with local lawmakers and others about being teachers, and she listed resources for them to be politically informed and vote in the interest of public education.
"Every day, stories happen in our classrooms. They may seem insignificant to you, but people need to know what we do," Sams said. "We can't let people tell our story for us because they will. So, it's important that we share our stories."