With a dog named Peaches, it was only natural that the first lady of Texas pay a visit to the Peach Capital of Texas.
Cecilia Abbott, wife of Gov. Greg Abbott, was the guest speaker at the Zonta Club of Parker County's Status of the Women Luncheon, held Thursday at Weatherford's North Side Baptist Church.
"It's been some time since we've been able to gather like this, in person, and what an incredible feeling it is for me to look around and see all of you, and not on a video screen," Cecilia Abbott said.
Abbott, who made history in January 2015 by becoming the first Hispanic first lady of Texas, said her top priority is encouraging Texans to give back through volunteerism and service, an initiative she calls Texanthropy.
"Texanthrophy is the combination of two things I am most passionate about — Texans and philanthropy — because I believe we are each called to service," she said. 
Abbott applauded the efforts of Zonta members in focusing on bringing awareness of and eradicating human trafficking in the state.
"Human traffickers hold women, men and even children against their will, destroying their individuality, stripping away their dignity," she said. "Some are just young girls and boys sold as mere property — as modern day slaves — and that just breaks my heart.
"But because of commitments of leaders in the state, and in our communities, Texas is already a national leader in the battle against human trafficking."
Ending human trafficking has been a big focus for Abbott, who has collaborated with the governor's Child Sex Trafficking Team, the Department of Family and Protective Services as well as other leaders across the state to develop effective strategies as part of the Governor's Response Against Child Exploitation initiative.
"These victims are not invisible if we learn to look for the signs, if we learn to act and report suspected abuse, exploitation and trafficking," she said. "In the face of evil, it'd be easy to lose hope, but I have no doubt that by joining together, we can help end this inhumanity.
"There is truly no force of nature more powerful than Texans helping Texans," said the First Lady. "That's really who we are — we are one family, and we are all connected. And now more than ever, we need to embrace our families, our communities, and especially the most vulnerable among us. That's why I encourage all Texans to answer the call to service. The blessings we have are many, and they are multiplied when shared with others."
Zonta Club of Parker County's focus is on helping women and children, which includes partnering with Freedom House, which provides services for victims of sexual abuse and domestic violence; Sanctified Hope, which provides a transitional home for women recently released from prison; and the Children's Advocacy Center, which aims to end the cycle of abuse by giving children of Parker County a voice.
In aiming to promote and advance the status of women, Zonta also raises money to assist in projects in the community as well as awarding scholarships to students in the county.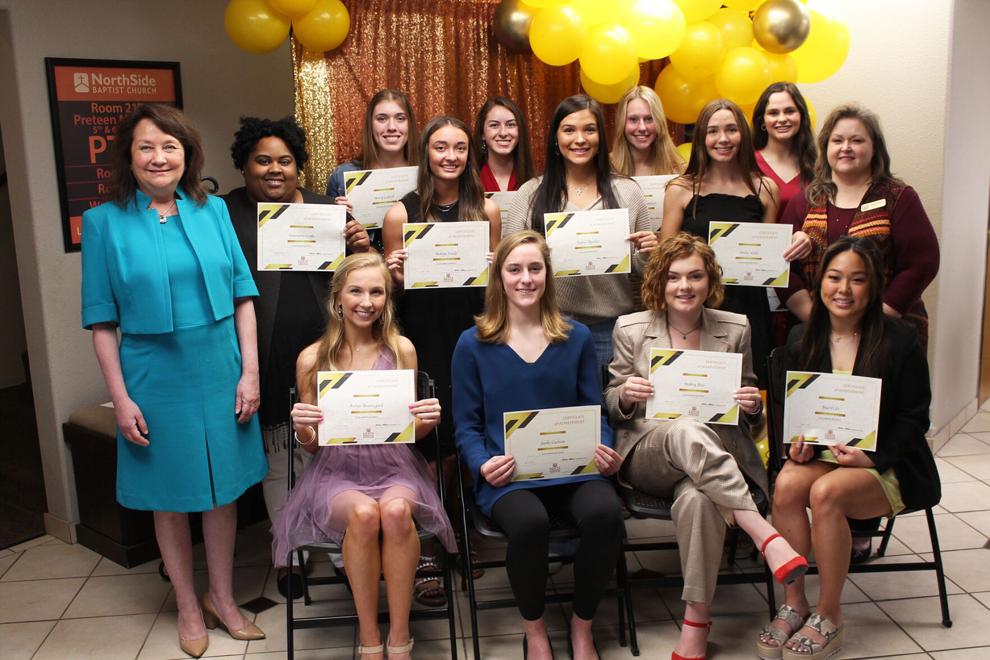 This year's scholarship recipients numbers 15, a big jump from the eight last year. The club has awarded more than $100,000 to local women looking to further their education since 2008.
Abbott congratulated this year's students, who were recognized Thursday, calling their efforts "inspiring and a gift to others."