Parker County lost one of its biggest members in the philanthropic world earlier this week with the death of Amy Mercer.
Mercer, 47, of Aledo, died Tuesday morning at her home, according to the Tarrant County Medical Examiner's Office. A cause of death was still pending Wednesday.
Mercer, along with her late husband George, who died in May 2017, was involved with numerous organizations and charities in the county.
"Amy and George received the Mary Branch Humanitarian Award from Careity in 2012 and they were our presenting sponsors for the Careity Celebrity Cutting a couple of times," Careity Foundation Founders Lyn Walsh and Beverly Branch said in a statement Wednesday. "They did a golf tournament for us and they're very close friends. We were very fond of Amy and she was extremely supportive of Careity in as many ways as she could be, and we're just so saddened.
"We've been good friends with the entire Mercer family for many many years. She had a very big heart. She was always there to help in the community."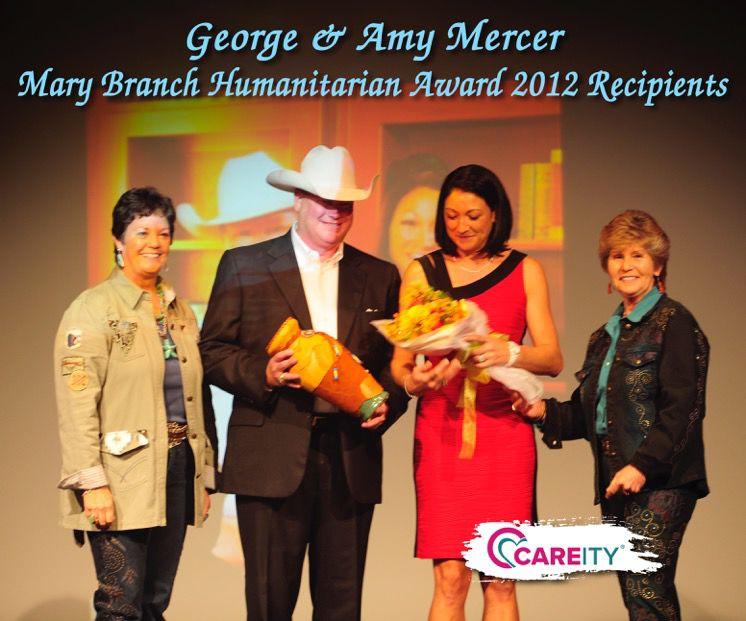 The Parker County Miracle League, which was started in 2015, got up and running thanks to the donation of as well as $500,000 from the Mercers.
The couple also contributed heavily to Freedom House through both funding and volunteer hours. Other organizations included Parker County Court Appointed Special Advocates, the Parker County Health Foundation, Manna Storehouse, Parker County Committee on Aging and Friends of the Weatherford Public Library.
Amy Mercer received recognition from the Zonta Club of Parker County, where she was named Clubwoman of the Year, and helped the club award eight scholarships this year. 
"It is with a heavy heart that Zonta Club of Parker County is sharing the news we have lost a longtime member today. Amy Mercer passed away this morning," the club posted on its Facebook page Wednesday. "She joined our club in 2008 and served on several committees, our board of directors and was awarded Club Woman of the Year in 2010. Her dedication to Zonta and serving our community was her passion. She will be deeply missed."
In 2014, Mercer was recognized by the Weatherford Democrat as one of the Distinguished Women in Parker County and in 2015, the Mercers were recognized with the James H. Doss Award from the Weatherford Chamber of Commerce. The award honors businesspersons who display the qualities of a community leader through philanthropic activities and principled business practices.
"Amy Mercer had a servant's heart and genuinely loved helping people. Our community mourns the loss of this generous lady," Weatherford Chamber of Commerce President Tammy Gazzola said. "She and her husband George volunteered and supported countless organizations in our community. Their impact simply cannot be measured, they blessed many! We will miss Amy immensely."
Mercer left behind a son, Vincent, and three daughters, Chelsea, Macy and Tommie. A private, invitation-only service was planned, and donations to Miracle League of Parker County, 120 El Chico Trail, Willow Park, Texas 76087, were requested in lieu of flowers.