Republican primary candidates for Parker County sheriff, Precinct 3 commissioner, Precinct 2 constable and Precinct 3 constable discussed their platforms and answered questions during a candidate forum on Tuesday evening at the Doss Heritage and Culture Center.
The forum was hosted by the Bush Legacy Republican Women of Weatherford.
In the race for Parker County sheriff, incumbent Larry Fowler is facing a challenge from Darrell Hull, Gregory Scott Gates and Fred Hammons. Hammons was not present at Tuesday's forum. Russell Hess, Libertarian, is also running for sheriff.
In the race for Precinct 3 commissioner, incumbent Larry Walden is facing a challenge from Matt Drikas.
Precinct 2 Constable Joe Harris, Jr., is facing a challenge from Ray Riley, and Precinct 3 Constable Glen Praytor is being challenged by Brad Chane.
Questions from the audience covered voting records, community service and the role of certain elected officials.
The sheriff candidates were asked about their thoughts on officers specializing in particular areas and the use of specialized task forces.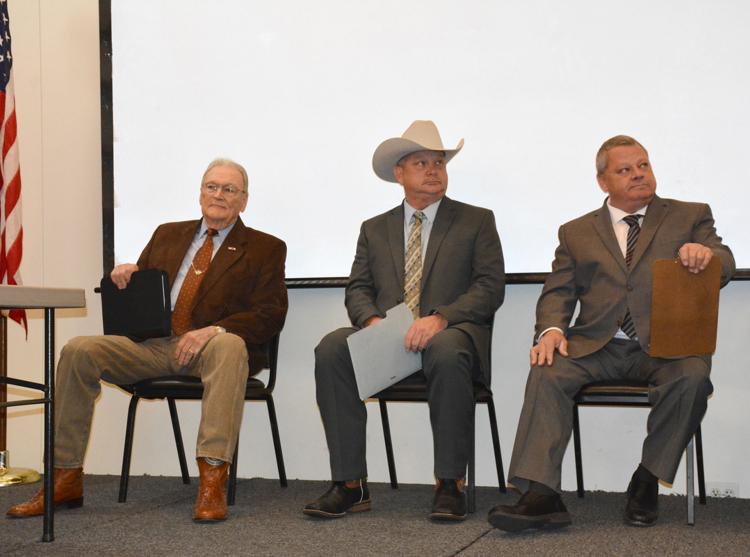 In his answer, Gates said deputies contracting with the sheriff's department is a conflict of interest.
"It's totally unacceptable, and if you're asking me what I would do different, I would look over all of our contracts with the federal government," Gates said. "I believe that more is not better than less. We're here to take care of Parker County. We're not here to take care of Jack County. We're not here to take care of Wise County."
Fowler said PCSO is task force oriented, including a special crimes unit that works with Fort Worth Police Department.
"Fort Worth and Tarrant County and Parker County are tied together whether we like it or not. Welcome to the Metroplex," Fowler said. "We intend to work with drugs, I mean, hard."
Hull said task forces are important for law enforcement and should be managed.
"We have to be able to, once again, serve you and a task force is one of the ways that you can go about doing that," Hull said. "Also, patrol is a very viable point with that as well. If we don't have the personnel on the streets, we've got to fulfill that before we can move on to a task force."
Commissioner candidates were asked what are the three most important roles of the commissioners and the commissioners' court.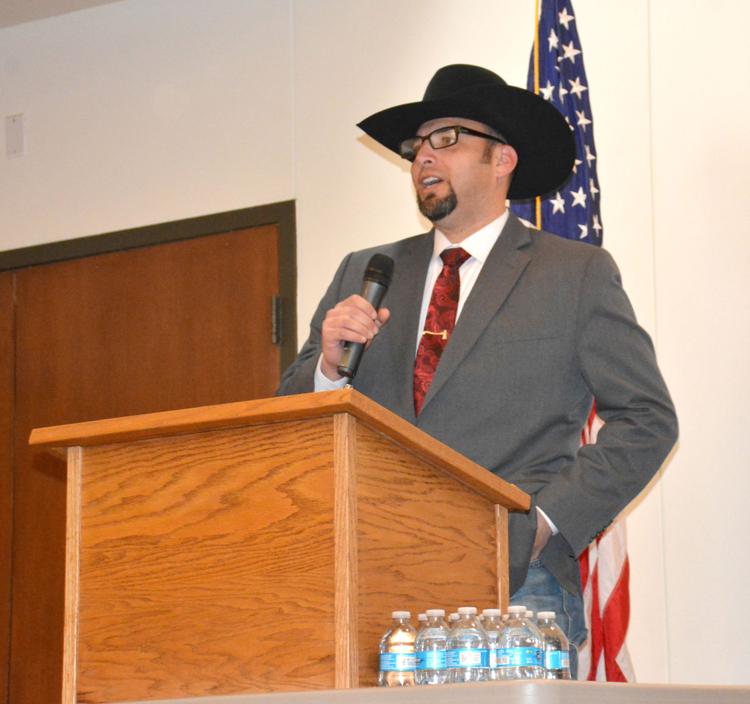 Drikas said integrity, transparency and accountability are the most important.
"Accountability goes to serving your community for whatever their needs are because you're not going to make everybody happy but you need to be held accountable for everything that you do, that your people do, that the county does, whether it was your decision or not," Drikas said. "And transparency is definitely what we need in this county so that way we know exactly what our tax dollars are doing, what our precinct is doing and what we can do better."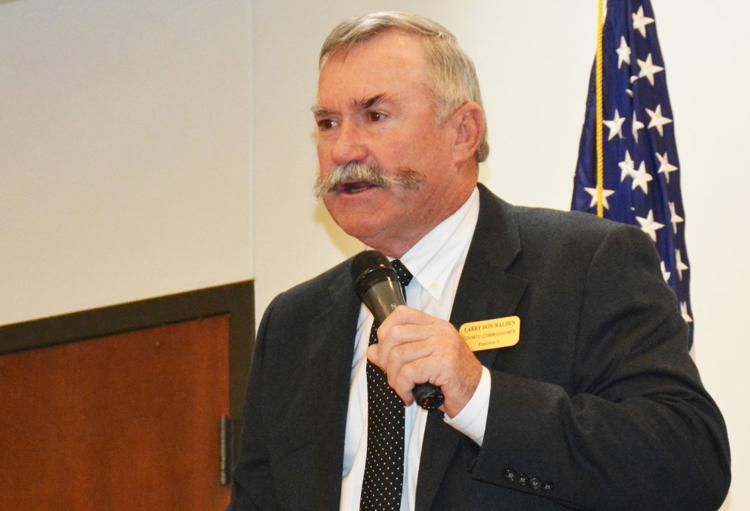 Walden said the most important roles are tax rate, budget, appointments to commissions and boards, and the review of contracts. He also mentioned that he started town hall meetings in Millsap, Greenwood and Brock.
"We've continued those so we can take input from those people in our precinct and know what they expect from us," Walden said. "Many of you have been there, I've seen your faces, so we can have that interaction, so we can tell you why we do the things that we do. Transparency is an overused term, but I'll tell you that we have nothing to hide. Our books are open to anybody that wants to come. All you have to do is to come to one of our meetings."
In his opening, Precinct 2 constable candidate Riley said he would uphold ethics and would aim to protect residents and their property if elected.
"Although we are already the greatest county in Texas, we can always be better," Riley said. "Being better starts with the knowledge and training. As a licensed peace officer with countless hours of civil and criminal law enforcement training, I will strengthen this precinct and the deputies."
Harris, Jr. talked about his role as constable with the civil process and his credentials during his opening.
"I've always maintained a conservative budget," Harris, Jr. said. "The only changes in my budget are due to postage and stuff like that that comes in."
Precinct 3 constable candidates were asked about their voting histories.
Chane said he started voting at age 18, and he used to be a Democrat. He said he's been a Republican since the mid-1990s.
"I'm proud to be a Republican," Chane said. "The thing is when we all leave here tonight, we're all going to be Republicans. It doesn't matter what office we're running for or what office we're in; when we lay our heads down, we're all Republicans."
Praytor said he was a Parker County Republican "when Republicans wasn't cool."
"I've gotten to the polls every time I could to support my fellow party members and elected officials, and voted as often as I could," Praytor said. "To my knowledge, that was as many times as you could vote."
Another candidate forum will take place at 6:30 p.m. Thursday at New Hope Baptist Church in Weatherford.
Early voting for the March primary election starts Tuesday.