While Parker County residents are looking forward to a new year and decade, local officials are encouraging them to complete the 2020 census in April.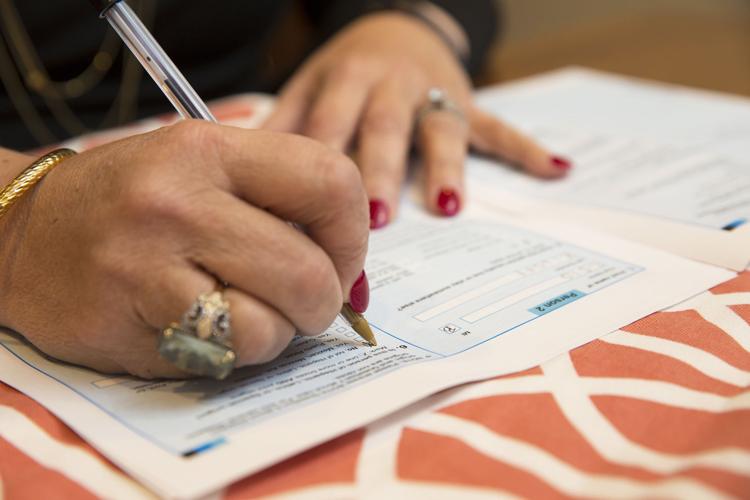 The census is completed every 10 years to count all United States residents as mandated by the U.S. Constitution, Assistant Regional Census Manager for the Dallas Regional Census Center Jerome Garza said.
The census asks residents how many people live in their household, if they are living in a house, apartment or mobile home and other identifying information about people who live there, according to a sample census.
The information on the census is all confidential and cannot be accessed by anyone, even via a federal court, Garza said. Through testing, he said there have been no breaches in confidentiality.
"As you go online or you call up on the phone, the information is confidential and will not be shared with anyone, so be certain that it is safe," Garza said.
The census has two main purposes — to allocate federal money to communities and to determine a community's representation in Congress. Garza said that the federal government gives more than $675 billion to communities every year based on the population as noted in the census. The money goes toward various federally-funded initiatives that communities need.
"The census is important because it affects the allocation of federal dollars including Medicare/Medicaid, obtaining grant funding, free and reduced school lunch programs, highway planning and construction," Weatherford Communications and Marketing Director Blake Rexroat said. "It also impacts economic growth and growth forecasts, along with planning for a better community."
Another example of the allocation of federal funds is for the National Lunch Program, which provides free and reduced meals for students and ensures meals are healthy and economical, Millsap ISD Superintendent Deann Lee said. Federal funds also benefit high-need students and career and technical education programs, "which most schools would not be able to have because of their great costs," Lee said.
The state distributes federal and state funds based on the census, including State Compensatory Education funds that aids students who meet at least one of the state's criteria for not completing school, Lee said.
"It is a win/win for communities and students for the public to participate in the census but a great loss if they do not," Lee said.
The census is also instrumental in ensuring fair representation. Every 10 years the U.S. House of Representatives is reapportioned based on the population, Garza said.
"If you want proper representation, count all the residents within your community," Garza said. "Local school boards, they use those numbers also to reallocate the districts and determine how many school trustees should we have. Every 10 years, the census provides those numbers to all the communities."
Residents will receive notice of the census in the mail, Garza said. If a resident does not answer the census, a census worker— who is background checked and can be verified via a phone number, website and photo ID — will be sent to their address.
On April 1, all residents can participate in the census via mail, online or over the phone. The census will be available online for the first time in English plus 58 other languages, Garza said. Residents can also call in to complete the census in a multitude of languages.
"We are really much more user-friendly in the 2020 census than we've ever been before," Garza said.
At the end of 2020, the U.S. president will receive the Census Bureau's report. The U.S. House will receive the report in April 2021, Garza said.
The city of Weatherford has established a Complete Count Committee to plan and implement outreach campaigns to raise awareness about the census and raise self-response rates, Rexroat said. The committee has about 20 members who represent government entities, media, businesses, schools, community organizations, workforce programs and faith-based entities.
For more information about the census, including applying for jobs, visit https://2020census.gov/en.html