Before dying in 2017 after a two-year battle with breast cancer, Veronica Waldrop wrote a poem to inspire her two daughters. Now, that poem is being shared with young girls across Texas.
Young girls and boys gathered on Friday at H-E-B in Hudson Oaks for readings of Waldrop's book "The Nuff." Readings are continuing this weekend at 10 a.m., noon and 2 p.m.
H-E-B stores across Texas launched "The Nuff" Friday. Waldrop's poem was adapted into a children's book by her husband Will Waldrop.
In addition to the readings at Hudson Oaks, the events include activities for kids like coloring, eating cupcakes and giving away freebies. The book is also for sale in-store, and a portion of the proceeds will be donated to cancer research and treatment. Also, H-E-B's corporate public affairs department will be donating books to public libraries, H-E-B North Texas Area Community Coordinator Cheyna Whitworth McLaren said.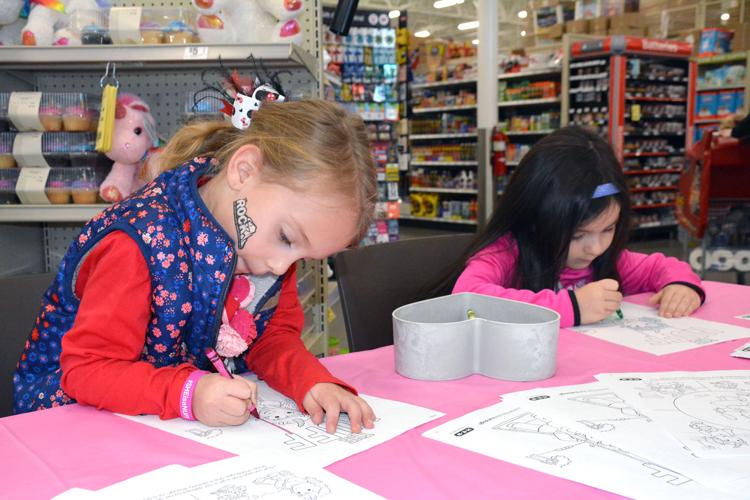 Launching "The Nuff" is an example of how H-E-B gives back to the community, McLaren said.
"H-E-B does a great job of giving back, and we do that a lot through charitable giving and hosting events," McLaren said. "I think this one, in particular, struck me as something really special and magical because we are providing an in-store experience, so like while customers are shopping, they can bring their kiddos by and have this really great treat of this amazing story."
H-E-B employees have volunteered to read the book to children during the weekend. Also, Weatherford ISD Superintendent Jeffrey Hanks conducted the first reading of the book on Friday morning. Hanks said he connected with the book because his mother died of breast cancer.
"This impacts a lot of families," Hanks said. "Just knowing that this young mother who wrote this book, she has left this legacy for her daughters and for her family, and it's just a very powerful story that touched me."
Hanks said "The Nuff" has a great message for young girls.
"It's about accepting yourself and understanding that each one of us is special and has special talents," Hanks said. "Don't try to grade yourself against others but what you're capable of as an individual."