Residents of the Clairmont subdivision in Parker County have been fighting over the past year to get a roadway constructed and drainage issues remedied in their neighborhood. 
Construction bonds were approved for Kairos Homes, also known as The Jumba LLC, to build the 36-lot Clairmont subdivision by the Parker County commissioners court, which was platted in 2018. A bond is issued to guarantee the satisfactory completion of a project by a contractor.
Since that time — with the exception of a small portion that has been paved after residents banded together to hire an attorney — the roads in the subdivision have remained a mixture of dirt and gravel after several patch jobs.
"We moved in December of 2019 and it's been an ongoing issue with them doing the roads. They had told us the roads would be completed by the time the last house was built. Well, that never happened," resident Angela Horton said. "After this last storm, just after that first rain, the road is so bad it's a safety issue. We had a bus that came down here with kids on it that about went off the side of the road.
"People always get stuck in the mud and we had one lady who apparently flipped on a golf cart and it crashed and broke her arm. The builder will not do anything. [Thursday] morning a truck showed up and dumped some rocks on the road, so they're going to do another temporary fix — they just keep patching it and patching it."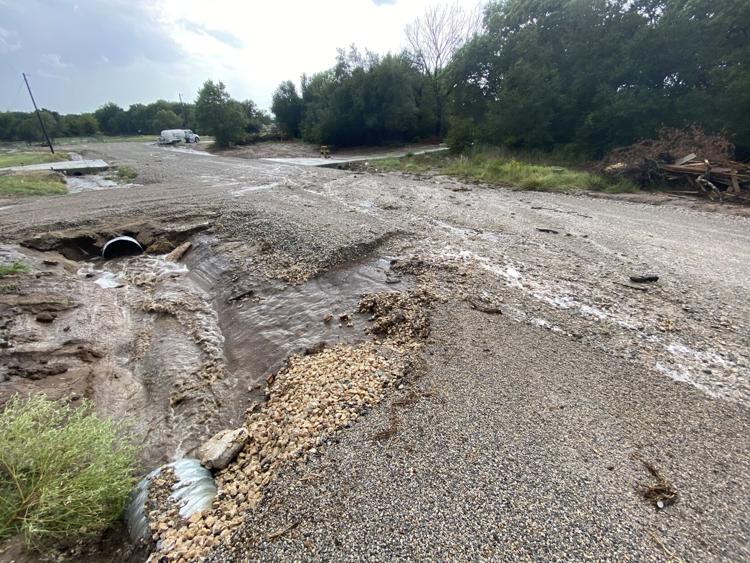 The Clairmont subdivision is off Old Authon Road in Parker County Precinct 2.
Randal Porter moved into Clairmont in August of 2019 and said just one portion has been paved since he moved in.
"Our builder was supposed to fix drainage issues and we've been blowing up the commissioner about this issue because they've been giving our builder extension after extension. We haven't had a decent road since I've lived there and since the first neighbor moved in, which was almost two years ago," Porter said. "If we have to have an ambulance or fire come out, they're going to get stuck on the dirt roads. We had a propane truck get stuck [Tuesday] that had to be towed out. The main thing for us is just trying to get the county to step in and pull his bonds or for the county to come in and do something."
Resident Steven Fishburn said the drainage in the neighborhood has always been inadequate.
"I actually had water so backed up in the culvert ditches during the rain [last Tuesday and Wednesday] that it went completely out of the ditch and came across and started removing the road base through erosion on both the downhill side and then on Randal's side of the street," Fishburn said. "Luckily I'm the third house down from the top of the hill, but I get lots 13 and 12 coming through my yard and then it all goes down into [lots] 10 and nine and that's basically how the builder did their stuff
"This is all notwithstanding that they road was never paved properly coming in from Old Authon and when the paving machine broke down, they basically stopped doing everything. I toured this neighborhood in September of last year and we didn't get the back section paved until two or three weeks ago."
Precinct 2 Commissioner Craig Peacock said Kairos Homes has until the end of the month to construct the roadway or their bonds will be pulled.
"They haven't built the roads in there and they haven't gotten the drainage correct. The next one is due this month for Phase 4 and they haven't shown any signs of doing anything. It's bad — part of the road washed away and there are probably six-inch ruts in there. There's no pavement on it, just gravel and the rain just washed it off," Peacock said. "I believe it's [Sept.] 27 and if they haven't gotten the road built, then I'll pull the bonds and then the county will have to build them or contract it out, either way. If we pull the bonds then they forfeit that money that they put up and we use those funds to fix the road."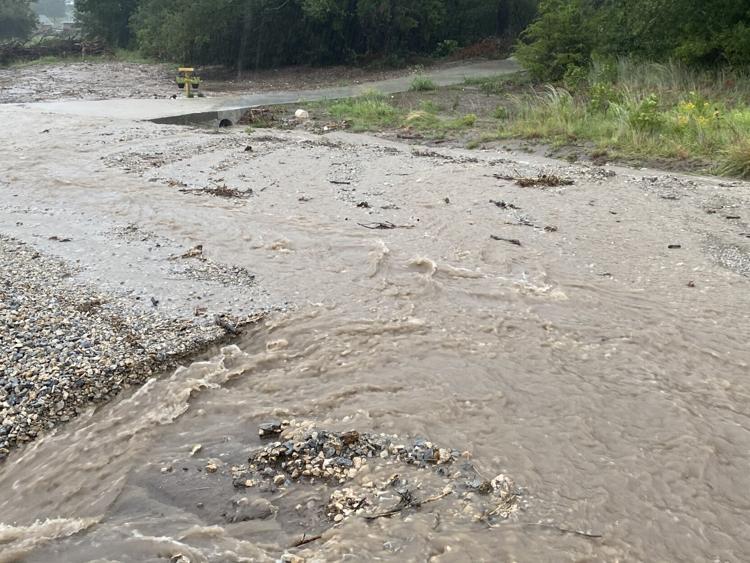 Phases 2, 4 and 5 have not yet been completed by the company, Peacock said, which are all road-related. Peacock said Phase 2 is $73,292.45; Phase 4 is $20,087.55; and Phase 5 is $29,988.70.
Peacock said in the meantime before Kairos Homes' deadline, the county isn't allowed to do any work themselves.
"They're still considered private roads until the county accepts them," Peacock said. "The way that works is they put up construction bonds when subdivisions are put in and they have so much time to build the roads. When they get them built, we inspect them and if they meet the county standards or better then we approve that and they get their construction bond back and then put up a maintenance bond.
"If there are any failures in that road they have to fix it for two years and then after the two years is up, if the road is still in good shape and it comes to court and we approve them, that's when it becomes a county road."
The Weatherford Democrat Friday morning spoke to a representative of Kairos Homes/The Jumba LLC, Kendall Schober, who said he didn't have time to make a comment. A message later left for Schober was not returned by deadline.
Peacock said he met with Kairos Homes about a month and a half ago.
"We've met with them out there and they say they're going to do it, but they don't ever do anything," Peacock said. "On the last phase, Phase 3, they waited until the last minute to even get that done and we met them out there and showed them everything they need to do. They worked one day and we haven't seen them since."
But Peacock said his foreman was told by Schober that they will begin paving work this week.
"My foreman said that Kendall had called him and said they were going to start paving [this] week, or start on them," Peacock said. "So we'll see."