Parker County Center of Hope's The Hope Chest Resale Store opened on Monday in its new location on Clear Lake Road.
The Center of Hope is expected to reopen in the same location on Feb. 3. Director of Development Lyndsie Montgomery said the building for Center of Hope's portion is substantially complete, and the staff is scheduled to move in and set up between now and and its grand opening.
Center of Hope has been in the process of unifying its services under one roof and in a larger space. In 2014, the nonprofit's leaders bought the land and facility on Clear Lake Road for $625,250, then paid $471,000 in 2016 on demolition and for engineering, consulting and architect fees, according to the nonprofit's website. In addition, Center of Hope officials spent $936,000 in 2018 on a new roof and to reface the building.
Center of Hope's new building will house The Hope Chest, administrative offices, food pantry and space for tutoring and advising. The Hope Chest takes donation items to resell and all proceeds fund Center of Hope's programs to help families in poverty. The Hope Chest also doubles as a space for job training for people who have completed the Center's Jobs for Life course.
Before the move, The Hope Chest was located on Fort Worth Highway, separated from the Center of Hope's location on Palo Pinto Street. Having both the Center of Hope and The Hope Chest under one roof allows for more efficient cross-training of volunteers where travel from one service location to another isn't an issue, Montgomery said.
"Right now we have five different places that we are paying rent, and you have to drive if you were to physically go to Hope Chest formerly, and then we have to cross a very busy intersection in a parking lot to go from like admin to family empowerment to basic assistance to the kitchen, so it's been a bit treacherous and dangerous just traffic-wise," Montgomery said. "Now, you just walk down the hall."
The Hope Chest's new space is almost twice as large and has more room for storage, Montgomery said.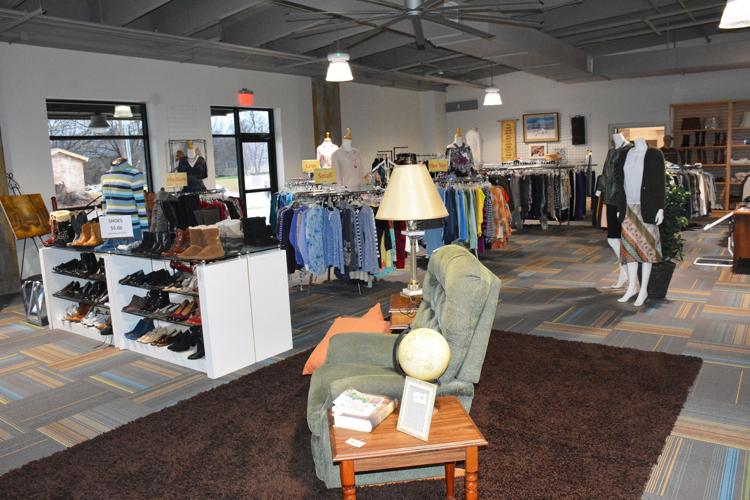 "This one is so much bigger," The Hope Chest Manager Heidi Rodosta said. "We have room to work in the back. We're able to keep all the product that God has blessed us with on the floor. We used to store stuff in the back because we didn't have enough floor space, so it's really nice to be able to get everything out on the floor for our customers."
Rodosta said the new Hope Chest location has the feel of an upscale retail store as opposed to a thrift store. Those who are working at The Hope Chest through the job training program can get the feel of working in a regular retail store while also having their counselors and coaches in the same building.
The location is also in the center of Parker County and close to Interstate 20 and to other businesses, Montgomery said.
"It's good spot for us as a retail space," Montgomery said. "Sales are already up, so that's really, really good. People are encouraged by clean and fresh and new."
The Hope Chest is aligning its hours of operation to the ministry's hours, and therefore it is not currently open on the weekends, Montgomery said.
To learn more about Center of Hope and The Hope Chest, visit https://centerofhopetx.com/