Willow Park voters will soon head to the polls and decide who they want as their mayor and as city council members in the May 4 election.
In the race for mayor, incumbent Doyle Moss is being challenged by Gene Martin. The Weatherford Democrat sent Moss and Martin four questions each to answer in 200 words or less so voters could get some details about their vision for Willow Park.
In the race for Willow Park 
City Council, there will be two positions on the May 4 ballot — Place 1 and 2. Place 1 candidates Eric Contreras and Jaymes Seals have filed to run.
Place 2 incumbent Amy Fennell is being challenged by Marcy Galle.
The Weatherford Democrat asked each city council candidate to explain why they are running for local office in 100 words or less. Fennell did not submit a response by deadline.
Willow Park mayor
Doyle Moss
1. Why should you serve as the mayor of Willow Park?
I believe we were put on this earth to serve. Prior to running for mayor in 2017, I was asked by my pastor to consider serving the City. I had been told by numerous individuals that doing business in the City of Willow Park was very difficult. I had previously volunteered and served on numerous boards and committees. I have also owned and operated a successful insurance agency for many years. After prayerful consideration, I decided to run. I believe that since being elected, meaningful changes have been made in the City. The current City Council and I have made major improvements to the main thoroughfare, the City has increased sales revenue over 30%, and we have implemented a maintenance program on the wells (which has increased output to 1.5M per day).
In addition, under the current leadership, we have signed a water agreement with Fort Worth and our neighboring City Hudson Oaks. This has solved the water issue in Willow Park. We have also repaired relationships with our neighboring cities, which had not been done prior to my election. I want to continue to serve the City of Willow Park to lead the City in future growth.
2. What would you like to see accomplished in terms of growth in Willow Park?
In terms of growth, there are several major projects coming to the City this year with prospects for more in the near future. I believe consistent leadership along with the current council will be able to take care of any issues which come with such growth. I would like to see the inevitable growth managed so that it is most beneficial to the City of Willow Park and its residents.
3. Water is a big topic in the city. How will you ensure Willow Park residents have adequate water?
Water is a big issue, but we have managed to solve this issue with the help of the City of Fort Worth and the City of Hudson Oaks. This would not have been possible without the restoration of relationships with our neighboring cities during the first term of my office.
4. What do you feel is the most important thing for Willow Park right now?
The most important thing for the City of Willow Park now is to continue the momentum of the projects that have begun the past two years. We need to continue with the maintenance of the roads, wells and preparing for the water hook up with the City of Fort Worth in the near future. We have set up a maintenance fund for the roads needing repair. We are completing the first ever maintenance program on the wells which has been successful in producing more gallons per day. We are currently in discussions regarding waste water treatment and we are hopeful that the study will be completed this year. The City of Willow Park has a great City Manager, City Staff and City Council and the future looks bright for Willow Park. I have been honored to serve the past two years and am looking forward to serving again at the pleasure of its residents.
Gene Martin
1. Why should you serve as the mayor of Willow Park?
Serving seven terms spread across twenty-five years on the City Council has given me solid experience to understand city operations. I know the underlying assumptions that go into creating budgets and strategic planning documents that should be guiding our City Council. I have observed ten different Mayors dealing with issues and I know what works well and what does not. As a Council Member and even as Mayor Pro Tem for eight years, I very often felt like I was pushing a rope. I would like the opportunity to take hold of the lead end of the rope and start pulling.
It is well and good that the planning in place at the beginning of 2017 has been implemented by the current administration. Updates to critical planning have not been maintained. Zoning changes have modified the potential land use in parts of the City imposing a need to update the near 5-year old Comprehensive Plan (CMP). The accelerated growth created by development approved in 2016 have obsoleted assumptions driving timing of upgrades to utility infrastructure. We need to restore strategic planning and create true balanced budget.
2. What would you like to see accomplished in terms of growth in Willow Park?
Growth is coming like a tidal wave. We should be able to be selective in what we allow while we nurture retail growth to enable sales tax revenue.
There is a demand in Parker County for new higher density residential districts. While meeting the needs to service this demand, we must also plan to protect our established older neighborhoods with adequate buffer space. Planning initiated while I was on Council previously is now generating sales tax revenue that yields some options. The Council started a project in 2008 to create a new road from Chuckwagon to Ranch House Road. Easements were obtained to create a retail circulation space along the north I-20 Service Road. Lack of funding forced abandoning this project. Willow Park needs to partner with developers to restore this kind of project.
Nurturing retail growth is more than a good idea. It is essential to help mitigate the debt that is also coming like a tidal wave
3. Water is a big topic in the city. How will you ensure Willow Park residents have adequate water?
In 2016, when I was Mayor Pro Tem, we started the partnership with Hudson Oaks to obtain water from Fort Worth. That partnership resulted in the contract approved in March of this year that will provide water to meet our needs for decades. Keeping the water from flowing into the ground from breaks and dumping water to prevent stagnation in the distribution lines and storage tanks are two current issues. Some progress on water line replacement and storage tank dwell time projects should have occurred during the past two years. Best I can calculate from published data, we have an average loss of about 15%. There is very little in this year's approved budget to address these issues. We should immediately update the Capital Improvement Plan and focus on upgrading our distribution system. We have less than two years before the infrastructure will be complete to deliver the water from Fort Worth. We were just finishing the first of a three-part main circulation loop around the City when I got off the Council in 2017. Upgrading our distribution system needs to become an urgent priority.
4. What do you feel is the most important thing for Willow Park right now?
Debt is the most significant issue for the next few years. Total debt rose from $17.6 Million in 2016 to $24.2 Million in 2018. Bids are due in May on the proposed project to concrete Ranch House Road. Total road replacements contemplated for 2019 will likely total another million. Cost of connecting to and obtaining water from Fort Worth will add another $8.6 Million over two years. Current estimates to implement a permanent wastewater treatment plant solution will cost over $15 million. By 2022 we will likely need to manage $48 million in total debt.
Structuring that debt will become a real challenge. Water and wastewater revenues will cover some of the increase. However, the wastewater system will undoubtedly require additional funding support to keep wastewater rates affordable. It is essential to continue to promote accessible retail development.
Council Place 1
Name: Eric Contreras
Age: 36
Occupation: Railroad
Resident of Willow Park: 10 months
I'm running for office because I want to bring a local business driven philosophy to the community that I live in. And I believe it is important that we keep the small town, hometown approach to our government for those that are here and those that will come.
Name: Jaymes Seals
Age: 33
Occupation: Cable system engineer
Resident of Willow Park: 1 year, 10 months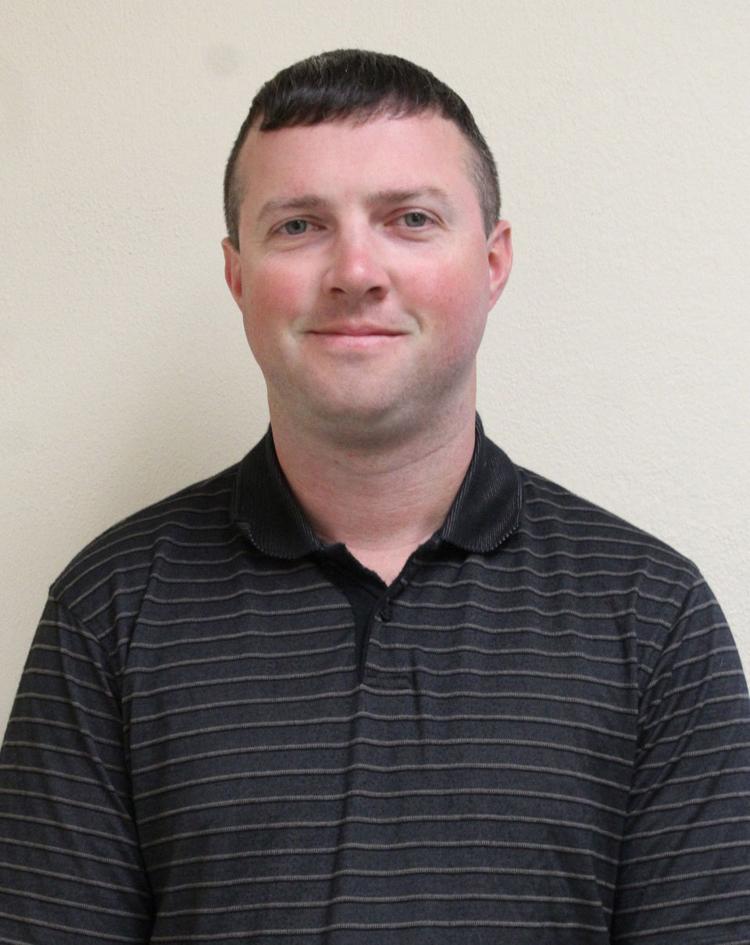 I understand growth is essential for any town, but at the same time there is a reason people move to Willow Park. I want to run for City Council to help Willow Park grow in the way the residents of the city want to see it grow. I will listen to what the people want and will be transparent about all decisions that are made to benefit this city. I want to make sure that tax money is being spent on items that will benefit the town and its residents. I want this city to be one where my
Council Place 2
Name: Amy Fennell
Age: 44
Occupation: Stay at home mom
Resident of Willow Park: 4 years, 10 months
Fennell did not submit a response by deadline to why she is running for office.
Name: Marcy Galle
Age: 50
Occupation: Volunteer
Resident of Willow Park: 4 years, 7 months
My candidacy for Willow Park City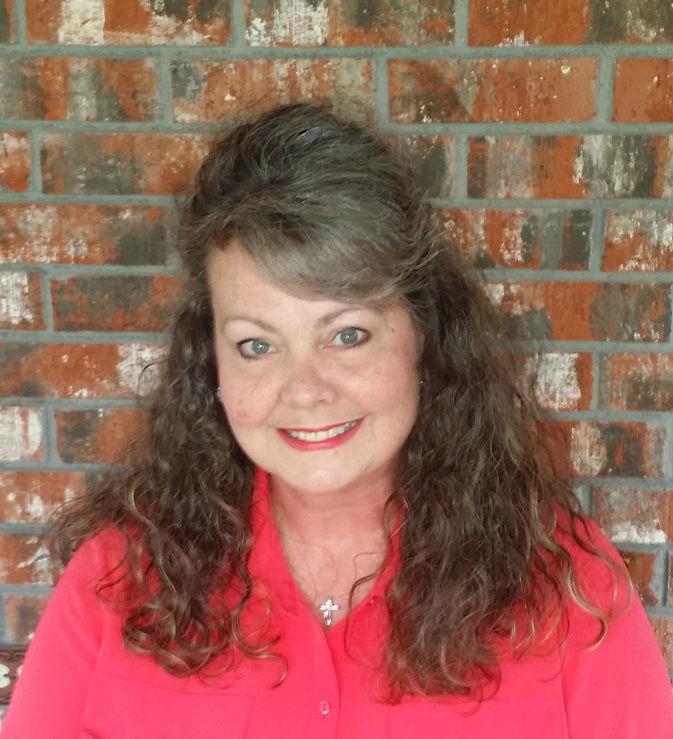 Council Place 2 offers residents an opportunity to vote for representation dedicated to honest, open government. I am committed to executing plans to improve all major infrastructure; my top priority is to see that this vital work is completed ethically, with quality results, and that city plans are regularly communicated with the public. Residents deserve a seat at the table when city leadership is deciding what the future development and growth of Willow Park will look like. My best efforts will be focused on providing trustworthy servant leadership on behalf of my community.