Tearing his anterior cruciate ligament, or ACL, isn't how Ethan McBrayer envisioned embarking on his senior season at Aledo High School. McBrayer was new to the school, having just moved to Aledo with his family from Godley. He had earned the starting quarterback position on the defending state champion Bearcats team and, then, boom.
It was gone.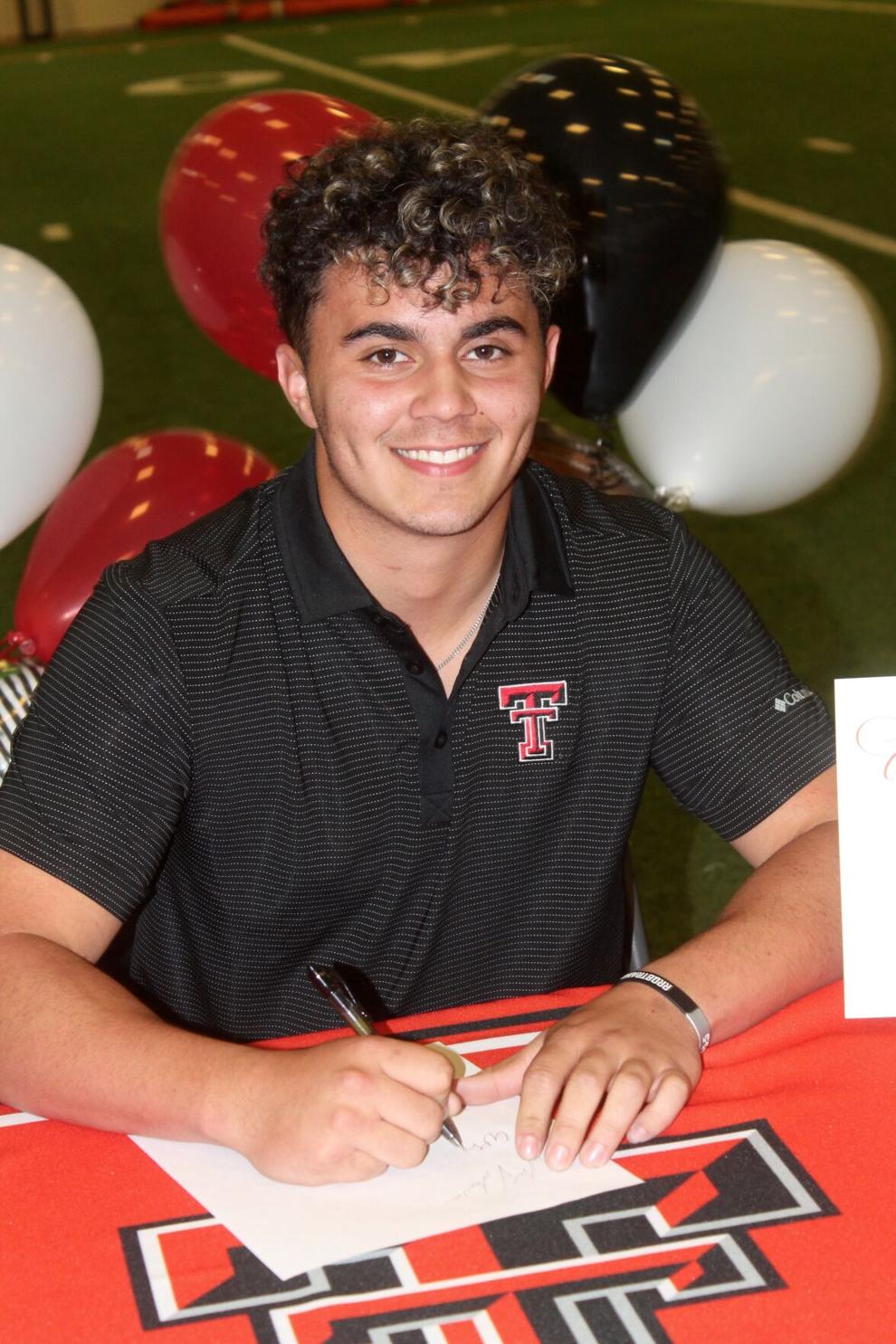 "He is a good football player but had horrible luck," recalled Head Coach Tim Buchanan. "He got hurt in the first scrimmage. When you tear your ACL in your senior year, not many guys get to go on and do something."
McBrayer, though, overcame his injury and was one of 13 Aledo athletes gathered at the indoor facility this week to sign letters of intent to play college ball.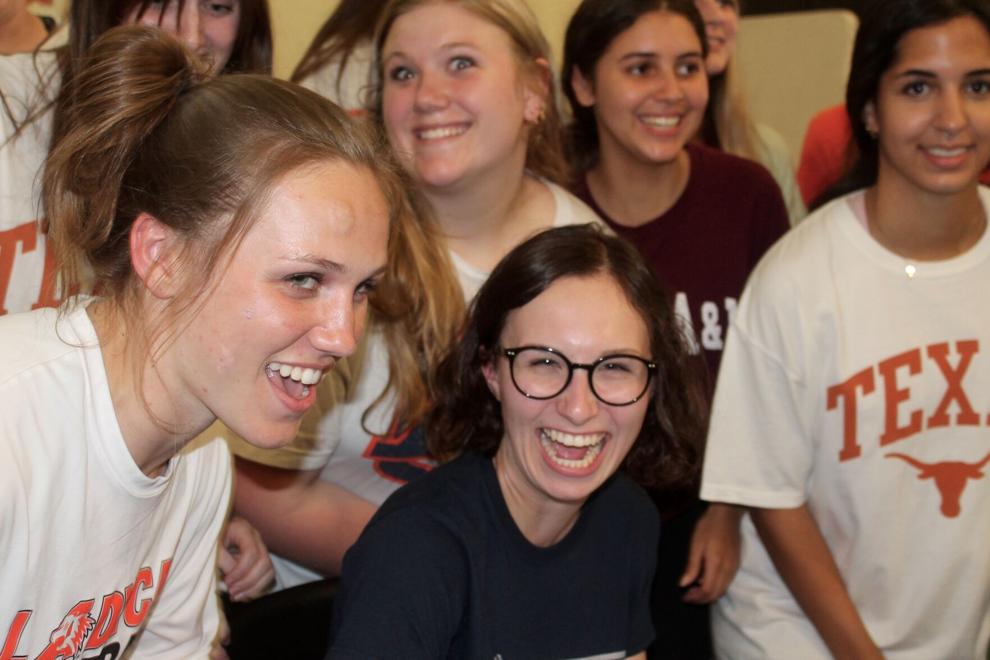 "It's a great feat to go play college athletics," Athletic Director Steve Wood said to the large number of students, parents, friends and relatives gathered around. "We're proud of them, and we want to be proud of them in four years after they've gone and done this. What an experience for them. We hope their experience here with us and our coaches and our teams was positive. I'd like to think it was. Let's celebrate it today."
Each student sat at a small table decorated with flags, cookies and knick knacks from the college of their choice, waiting with pen in hand and letter of intent ready to be marked. One by one, the crowd moved around and honored each athlete.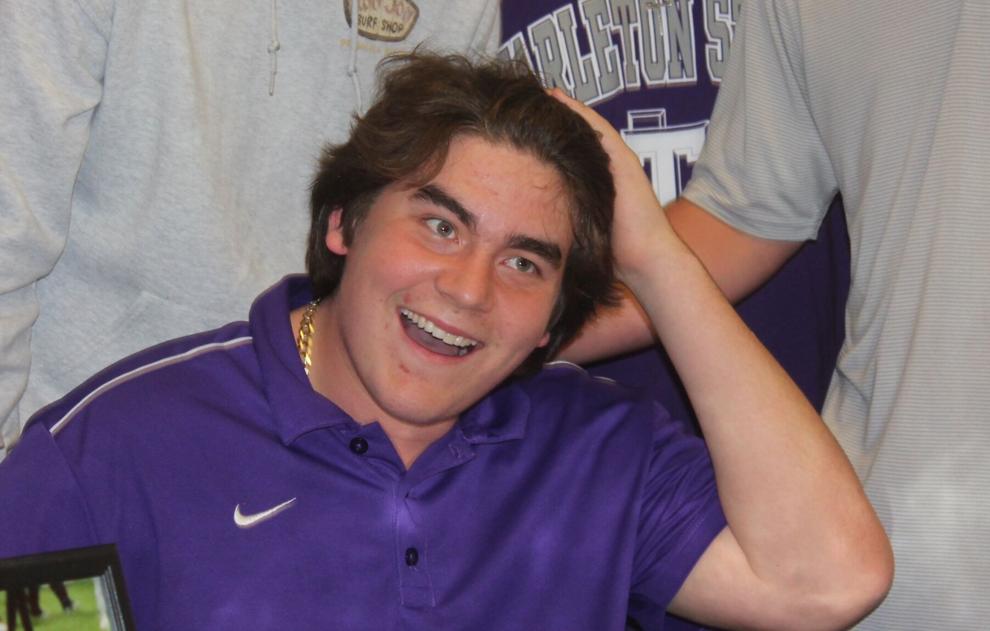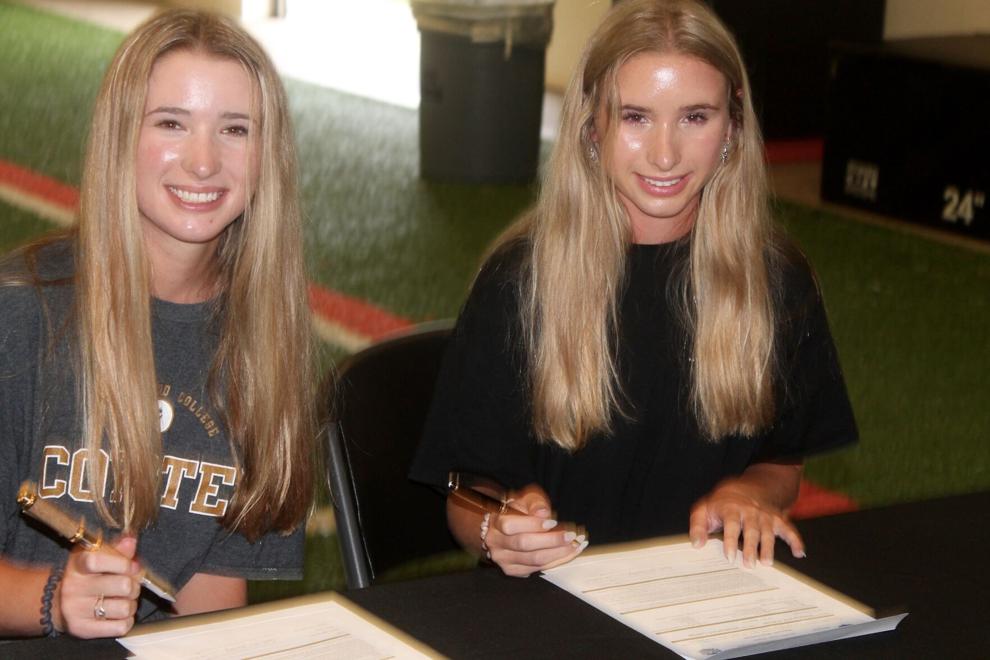 McBrayer's table was decorated in the red colors of Texas Tech, a Division I school and desirous destination for a Texas-born footballer who wants to become an engineer one day like his father. Tech is one of Texas' top-ranked engineering schools.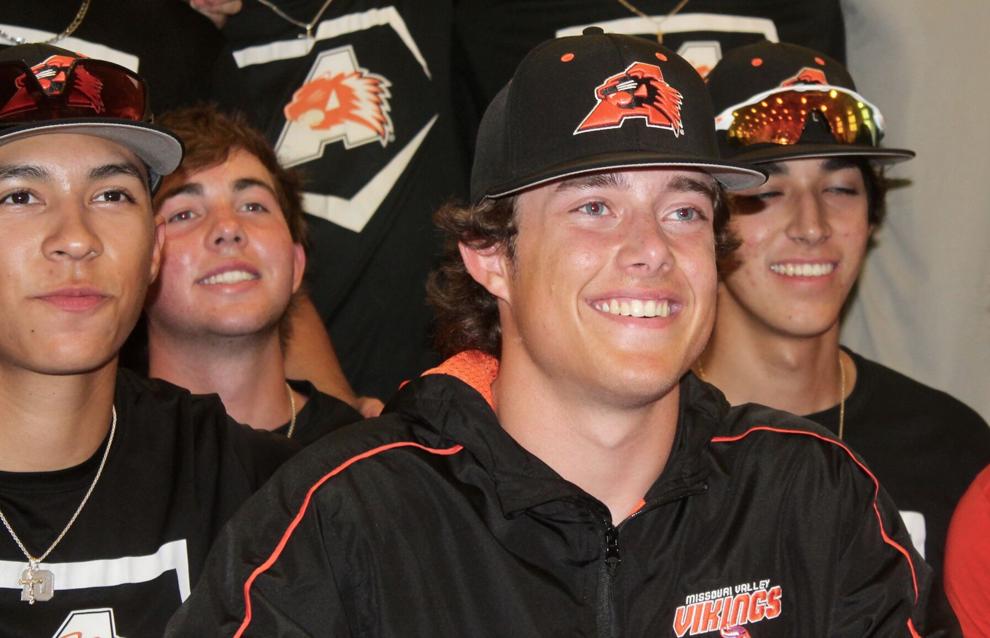 "It's a great opportunity," McBrayer said. "I will work my butt off up there. I think I have a good chance at Texas Tech."
A year ago, McBrayer figured signing with a DI school was a given considering he'd be leading the state champion Bearcats to another title. After the injury, interest from colleges shriveled. McBrayer was considering Division II and III schools before Buchanan became more involved.
"He has a lot of connections," McBrayer said. 
Buchanan tapped into his network at Tech to spread the word about the talented quarterback, and McBrayer is "looking forward to go play big ball."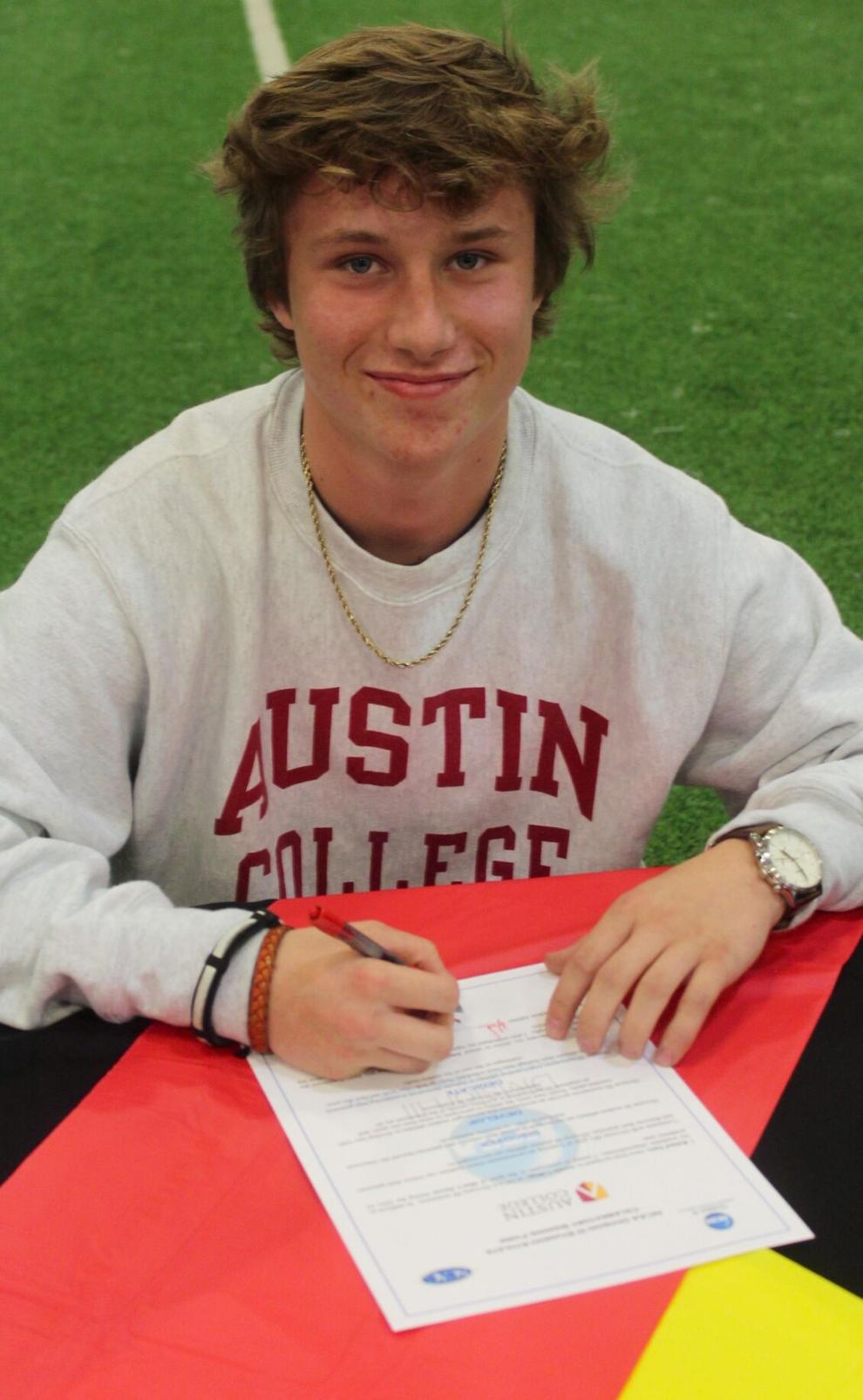 The senior was surprised at how difficult it had been to attract DI interest after having been all-state at Godley and throwing for more than 2,700 yards in his junior year.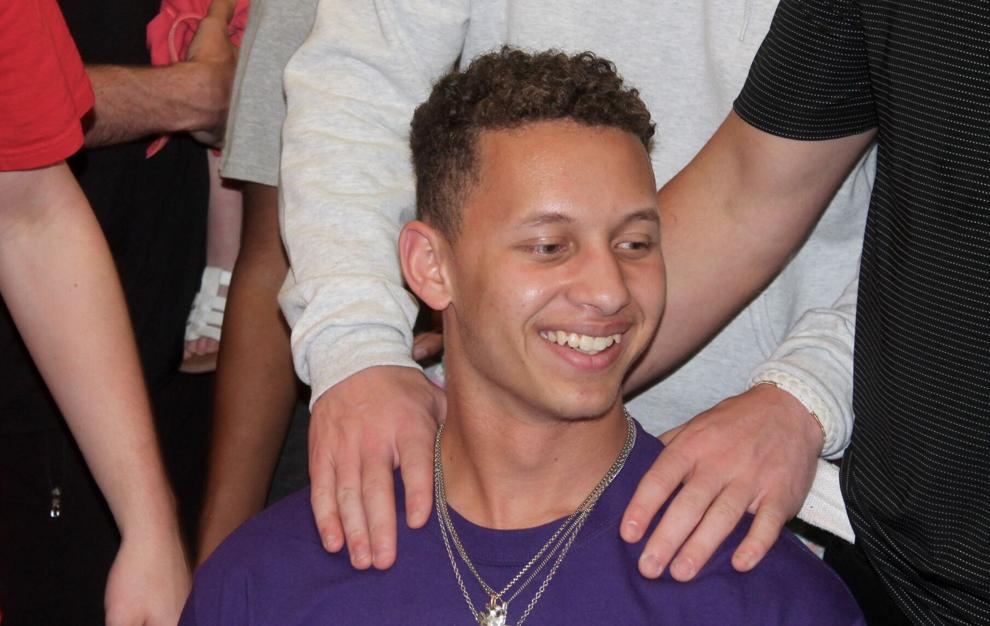 "I assumed there would be maybe a lot more choices coming off the injury," he said.
Rather than become dejected, he worked harder when the offers didn't come.
"It helped my work ethic more to get back," he said.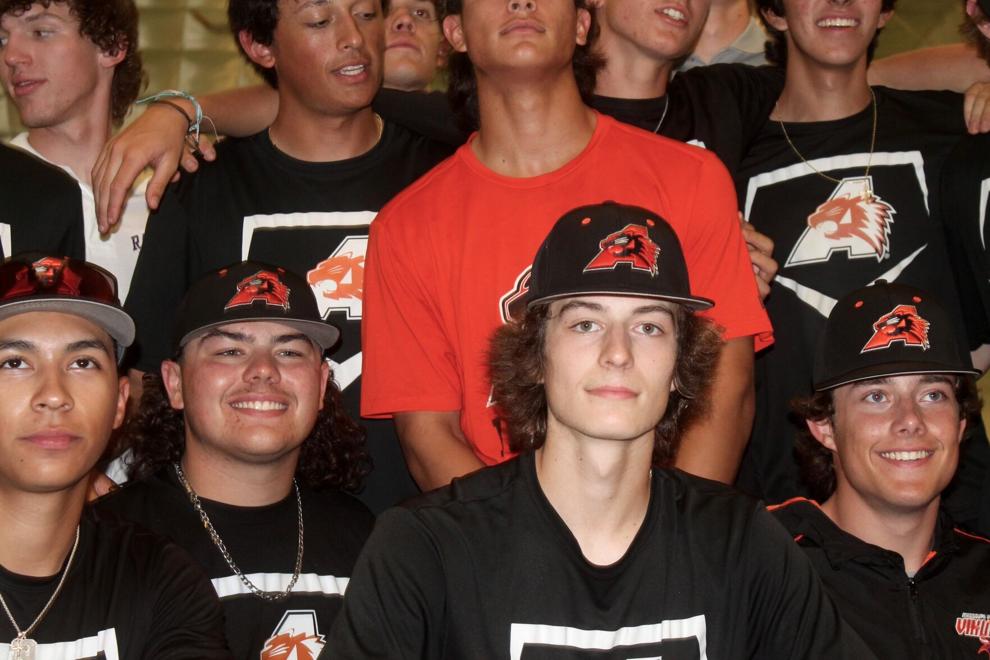 Rather than have surgery on his ACL, he healed and rehabilitated the injury through a stem cell procedure. He missed six games but came back later in the season and earned playing time, making it on the field during the state championship game. Still, he never became the field leader he'd envisioned.
Now, he considers himself back to 100% and ready to play.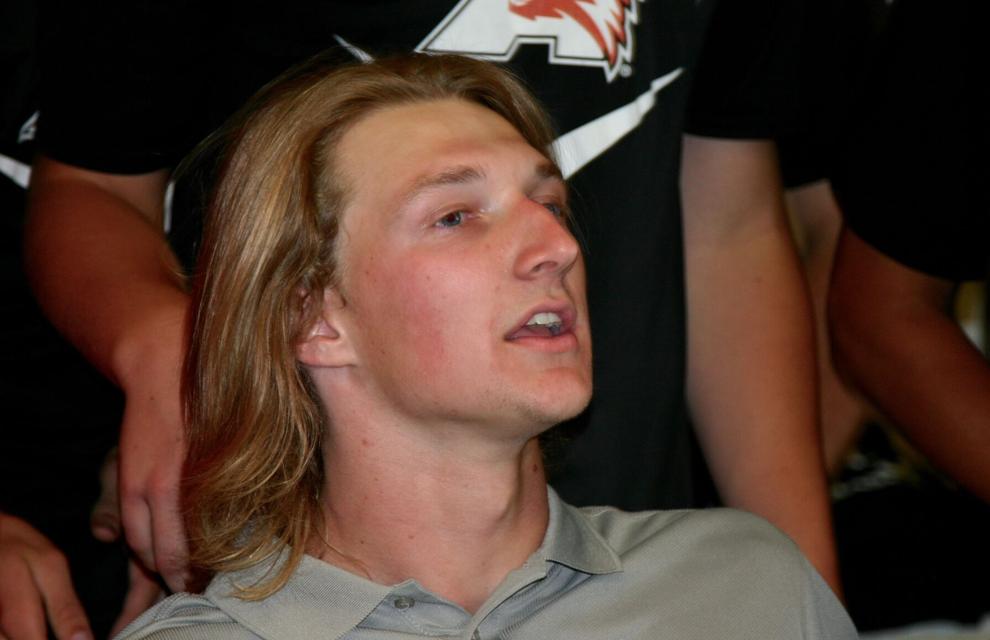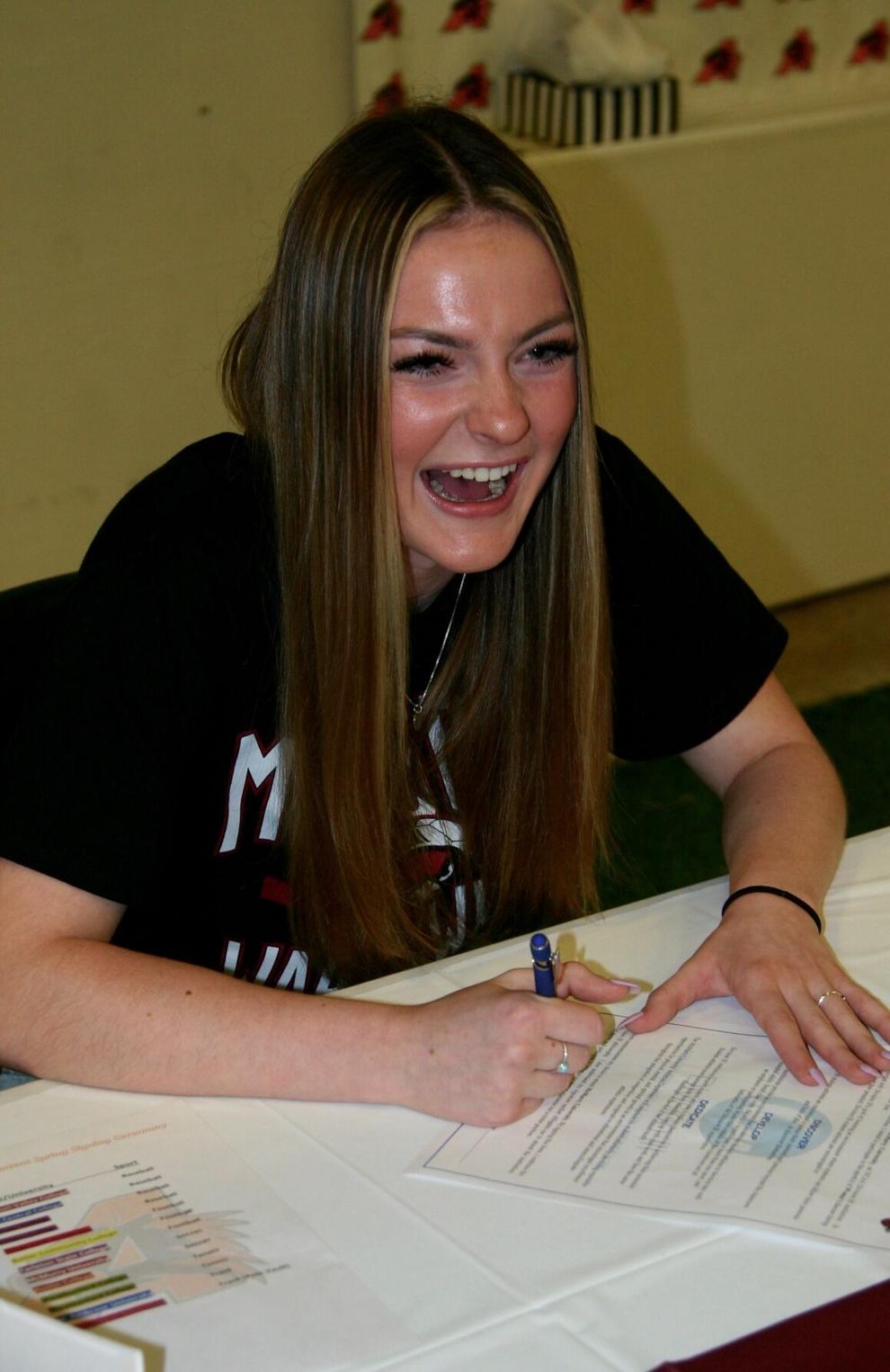 "Everything happens for a reason," he said. "I met a lot of good people at Aledo. I still had a great time and got some playing time and won a state championship, so that was awesome."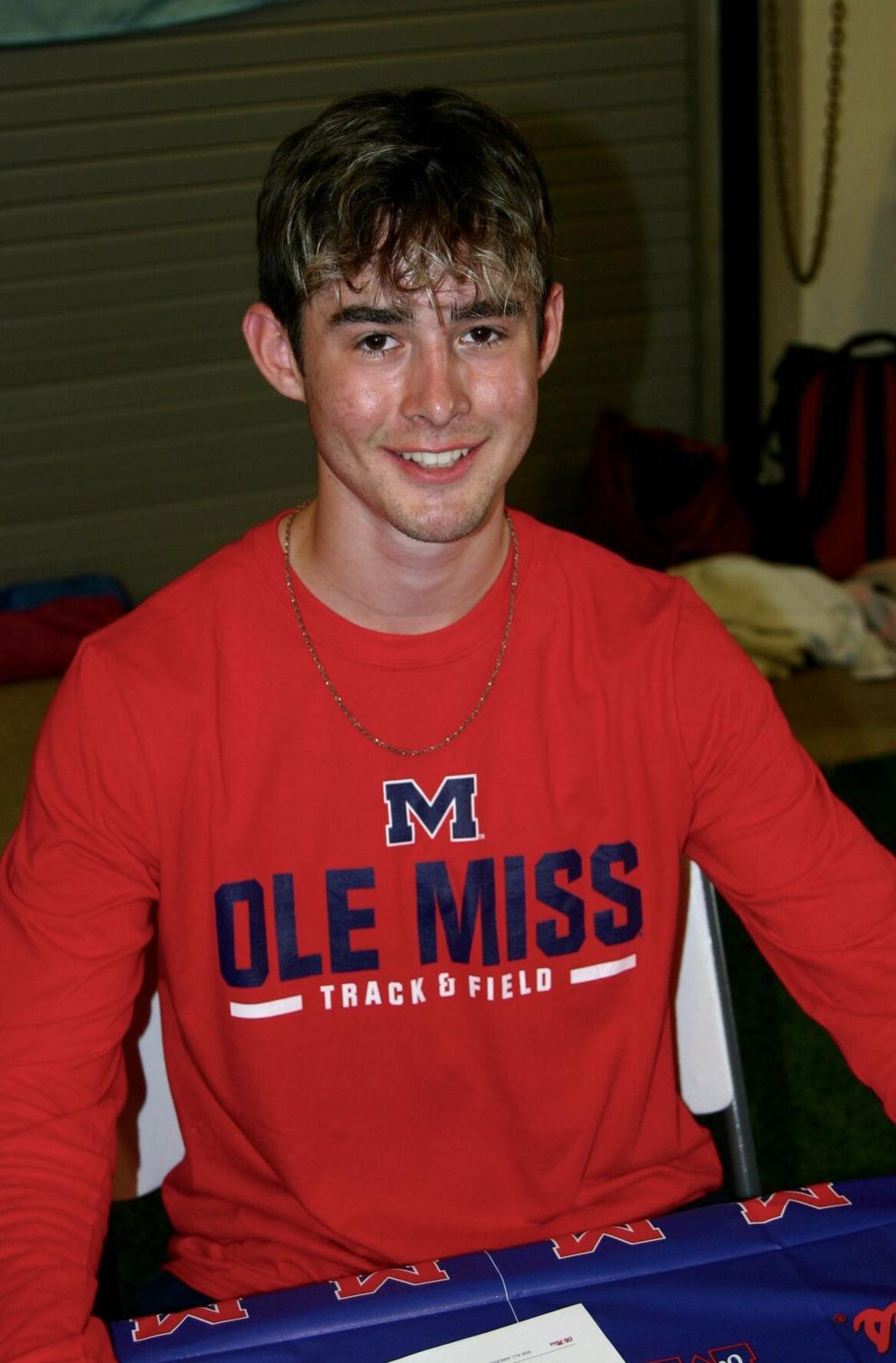 He hopes to continue winning at Tech. Buchanan predicted McBrayer will "go out there and work hard and make a player for them."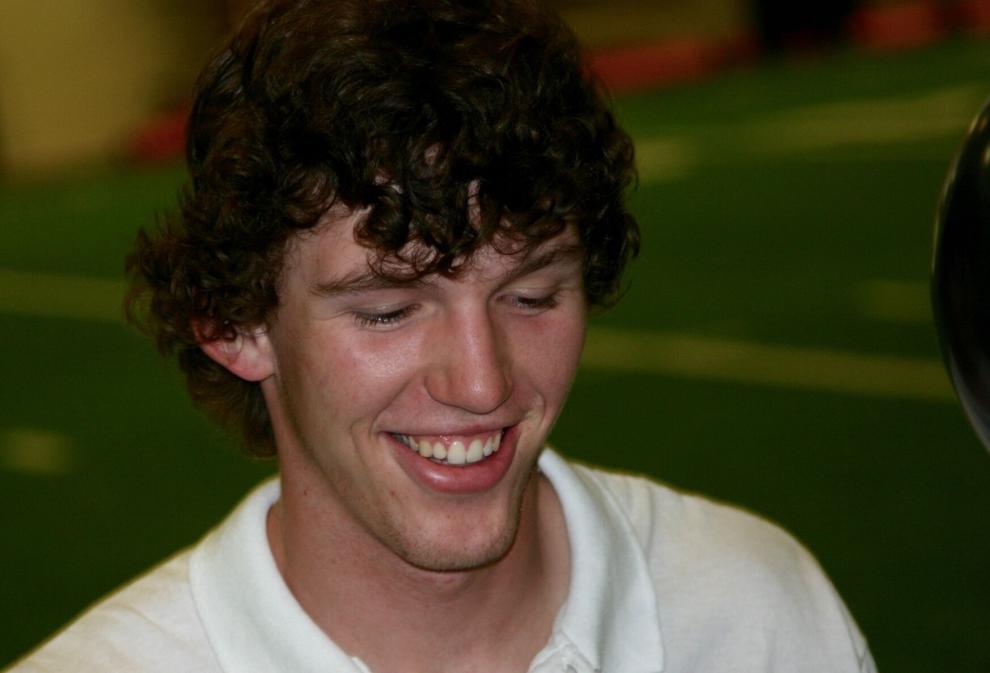 Watching kids such as McBrayer go off to bigger and better things makes the old coach happy. Earlier that day, former player Jase McClellan had shown up at his high school alma mater to work out in the weight room. McClellan grew up in Aledo, starred on the football team several years ago and is now a successful running back at the University of Alabama.
"When our kids get to go on and play in college like all these kids are getting to do, it's very rewarding for the coaches and the kids," Buchanan said. "Jase McClellan was in the field house working out today. Getting to see those kids and how they've matured into good young men is really rewarding as a coach."
Other athletes signing letters of intent at Aledo include Jenna Barouh, soccer at McMurry; Colton Campbell, baseball at Missouri Valley; Paige Crippes, track at St. Ambrose; Allie and Maddie Farmer, tennis at Weatherford College; Ford Maberry, track at Mississippi; Rocco O'Keefe, football at Butler Community; Sam Sisk, baseball at East Central; Tristan Thurman, baseball at Ranger; Elijah Valencia, football at Tarleton State; Bridger Wilson, baseball at Ranger; Ryland Yates, Austin College.