The Aledo Bearcats woke up Thursday morning just six victories short of an unprecedented 10th state title.
They went to bed needing only five wins.
Aledo declawed, defanged, demoralized and defeated the Hillcrest Panthers at Bearcat Stadium in the opening game of the playoffs on Thursday evening. Any suspense in the game's outcome was short-lived.
Aledo received the opening kickoff and force-fed Hillcrest a double dose of JoJo Earle and Demarco Roberts, two small, fast and elusive running backs. A 19-yard scamper by Roberts on that first drive put him over the 1,000-yard rushing mark for the season.
On the next play, Earle bolted 33 yards for a score.
Hillcrest's entire defense should have been treated for whiplash after that four-play drive covered the length of the field in the blink of an eye.
The Panthers began their first possession from their own 25 and quickly lost a fumble, allowing the Bearcats to take possession at their own 34.
Aledo turned the ball over on downs after a six-yard loss and three incomplete passes, perhaps giving Hillcrest a misguided glimmer of hope. Aledo's defense, however, has been pushing around offenses for much of the season and forced the Panthers to punt.
The Bearcats found themselves pinned against their own goal line to begin their third offensive series. A quick fumble later, they'd allowed the Panthers offense back on the field with a first and goal and in prime position to tie the game. Instead, the Bearcat D pushed Hillcrest backward into a fourth and 18. The Panthers settled for a field goal to cut Aledo's lead to 7-3.
Aledo received the next kickoff, and, 19 seconds later, Roberts ran 59 yards for a TD to increase the Bearcat lead to 14-3 with a little more than four minutes remaining in the first quarter.
The Panthers managed 12 plays on its next possession and several first downs but had to settle for another field goal.
At that point, the Bearcats became automatons, putting the ball in the hands of Earle and Roberts again and again for big gains.
How big?
The Bearcats averaged 19 yards a carry in the first half.
Jaedon Pellegrino caught a 12-yard scoring pass, his first of the season, to increase the lead to 21-6.
A 59-yard punt return by Elija Velencia set up another Roberts TD romp to make the score 28-6 midway through the second quarter. Every Panthers player should have seen the writing on the wall by the point. If they didn't, the scoreboard reminded them again and again. And again.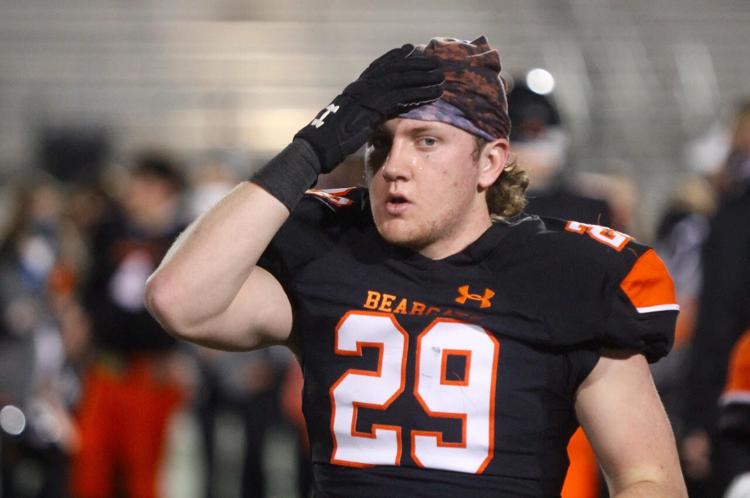 With a 49-6 lead at halftime, Buchanan rested most of the starters from that point onward. Still, the slaughter continued.
Final score: Aledo 77, Hillcrest 13.