Weatherford baseball lost a tough one over the weekend but is knee-deep in a playoff race, and the Lady Roos continued their district dominance. Weatherford Christian is looking like contenders for another state title -- they won the championship in 2019, and the 2020 season was cancelled, so they're still the defending champs until somebody can prove otherwise. Trinity Christian is playing strong ball, along with Brock and ... well, keep reading for more.
Times and dates of games are subject to change. 
Baseball
Weatherford 4, Paschal 7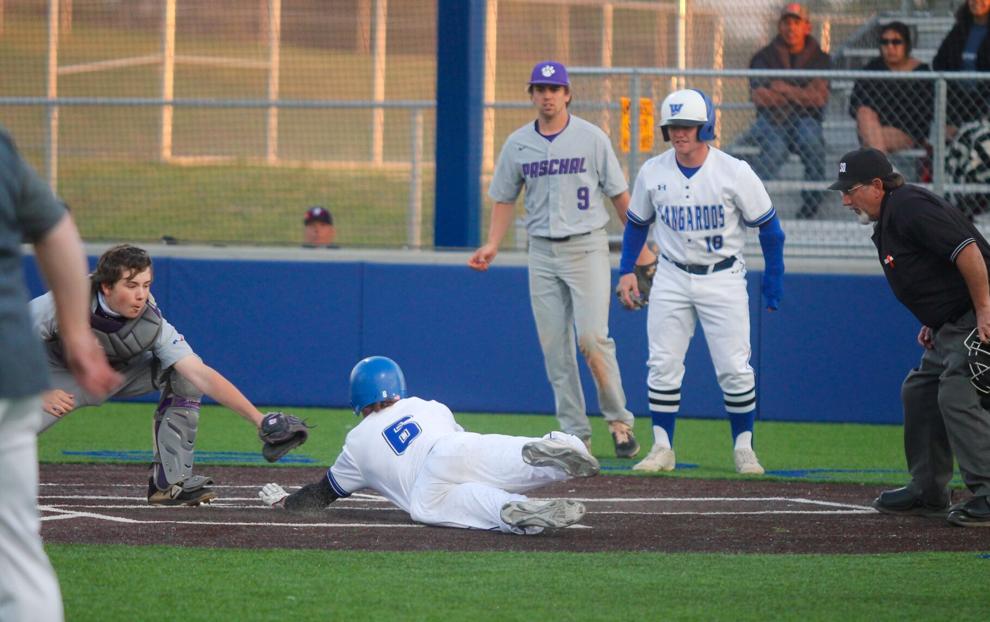 Jason Lee earned his 100th high school victory as a baseball head coach on Tuesday but couldn't reach 101 on Thursday.
The Kangaroos had improved their record to 4-1, won 11 of their last 12 games and moved into a tie for first place after Tuesday's win at Paschal. Those two teams met again two days later, and Weatherford wasted no time launching a barrage of bats. Dayton Tockey's first-inning double scored a run and sparked a rally that led to three more runs. The 4-1 score favored the good guys when the third inning began.
Then, whoops.
Weatherford pitcher Landon Ellington plunked a batter. A run scored. A fielding error allowed another run. A couple of Paschal batters connected here and there and — boom! — the score was 4-7. There it remained for four more innings despite strong efforts by Weatherford's batting lineup and baserunners. The Roos outhit Paschal 10 hits to five and stole five bases, including two by Luke Bagwell. Trace Holcomb and Jake Williams logged two hits apiece. Still, the Roos couldn't cross the plate again. The loss dropped them back to third place behind Paschal and Boswell.
The Roos have an opportunity to bounce right back. Weatherford (15-6) plays at 7 p.m. Tuesday at home against first-place Boswell (15-6), a team that is undefeated in district games.
While the Kangaroos were playing at their new baseball/softball complex on Thursday, other teenagers were playing baseball nearby on their old field at the Ninth Grade Center. The Weatherford Christian Lions, a private school in the TAPPS league, is making the former Roo baseball site their home field this season.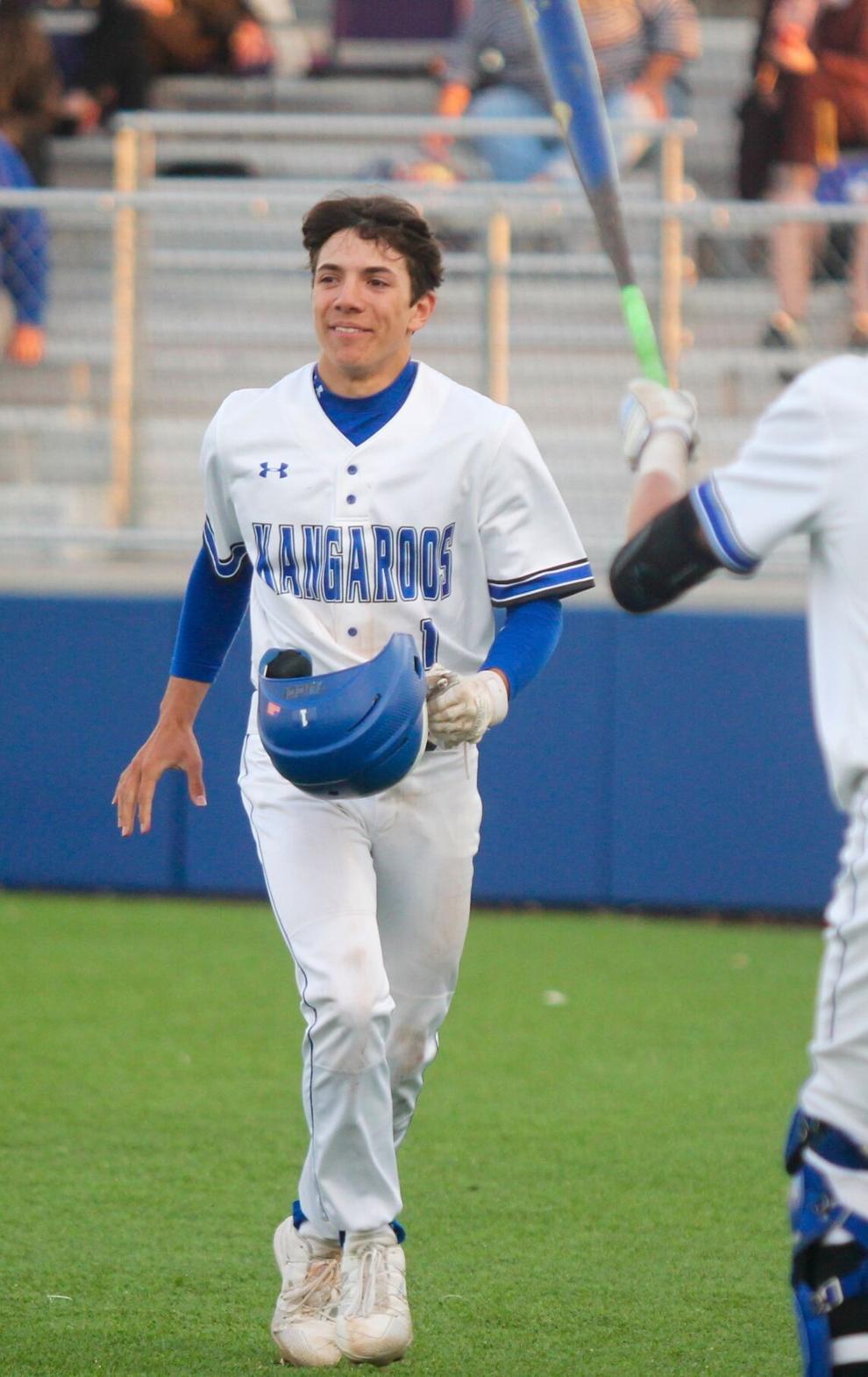 Lions Assistant Coach Mark Sneed played at Weatherford High in the 2000s while Lee was still an assistant coach there. They attended the same church and have remained close over the years.
"He is just an overall outstanding man and a heck  of a baseball coach," Sneed said. "Tons of knowledge. Went out of his way for all his players and staff. I would do anything for Coach Jason Lee. If you asked any of his former players and coaches who worked with him, I guarantee all of them would say the same thing about what an overall great human being he is."
Sneed charactered Lee's coaching style as fast-paced, upbeat, positive and always pushing for more and never willing to settle.
Mark Sneed is the son of Mike Sneed, the former athletic director at Weatherford High. Mike hired Lee as an assistant baseball and football coach in 2000.
"He is a wonderful coach and man," Mike Sneed said, adding that the Lions have a home field for the first time in school history at the former home of the Roos thanks to Lee.
"One of the reasons they are letting us play here is because of the relationship he has with us," Mike Sneed said. "I'm really proud of the coach and the man he is today. Knowing he just won his 100th game, that is a huge accomplishment."
Lee doesn't toot his own horn but loves talking about his team. He is in his sixth season as head coach, although much of his fifth year was lost to the COVID shutdown.
This year's players are mostly upperclassmen.
"We've got some good senior leadership — 13 seniors on our team," Lee said. "I feel pretty good about our guys. We have a talented group. The kids want to be successful, and they work hard. They are willing to do what it takes to be good."
During the first half of the season, the Roos dropped district games to Bell and Paschal, but the Roo players were competitive in both.
"They will bounce back," the coach said of his players. "I feel we will make a run at it through the rest of the season. I'm confident in our kids."
He gave them a three-day break for Easter, but they will reconvene on Monday to prepare for Tuesday's game against Boswell.
"We need to get back on the right track starting Tuesday," Lee said. "Hopefully they will have a good break, and they will be ready to go."
Weatherford Christian 12, Abilene Christian 1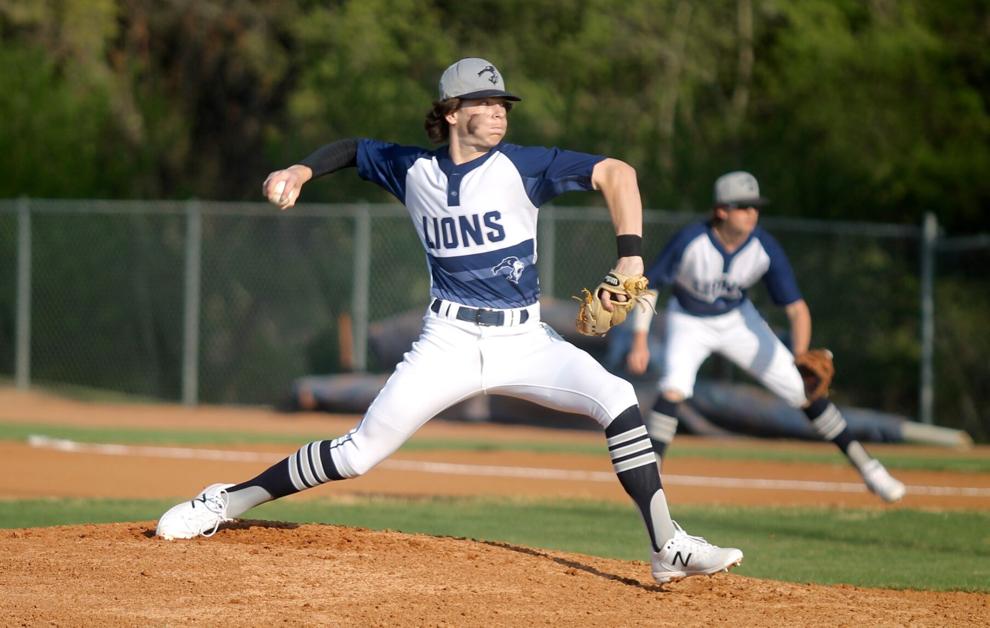 After singing the praises of Jason Lee, the Sneeds and Weatherford Christian Head Coach Clegg Smith began readying their boys to play the Abilene Christian Panthers on Thursday night.
They were the odds-on favorite despite being really young and having missed last season due to COVID. In 2019, Weatherford Christian's varsity baseball team was composed of mostly ninth graders, and yet those youngsters managed to win the TAPPS Division 5 state title. 
"It was really unusual," Mike Sneed said. "They've kind of been a two-year defending champ."
He pointed to Smith as the "mastermind" behind the team's success and noted that the coach and team are still together. The starting lineup consists of juniors or younger.
"The future looks bright," Sneed said.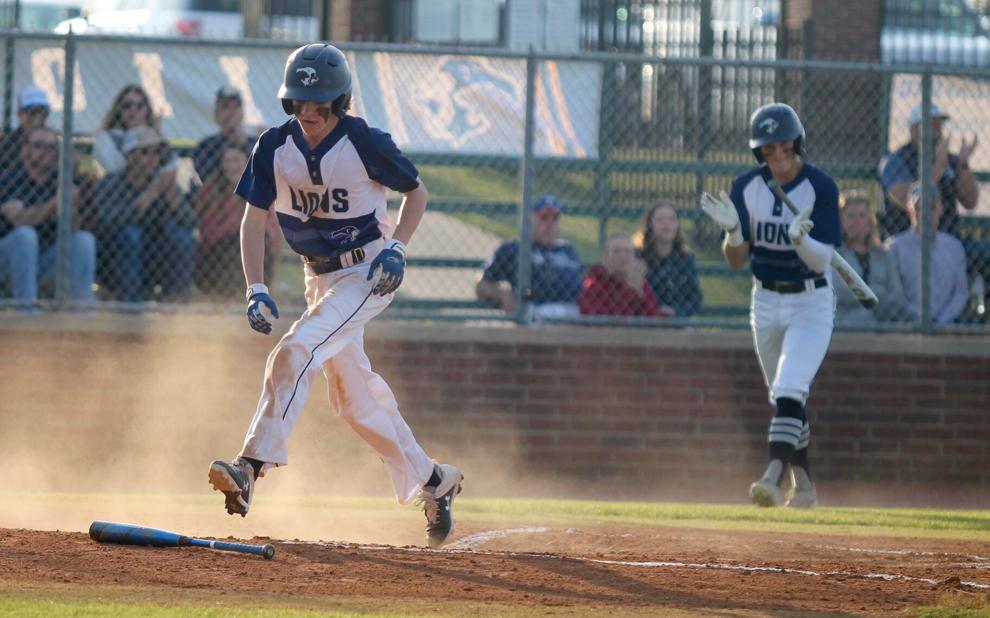 The game began, and Abilene scored a run in the top of the first inning. Smith gave his players a short pep talk as they prepared for their turn to bat.
"Ok," he said. "They scored first. We have a lot of work to do."
Ok. It wasn't exactly a "win one for the Gipper" moment, but it was effective.
Pitcher Rand Green tossed near-perfect ball for five innings, allowing one hit and no runs. His teammates provided the needed punch at the plate, and the Lions remain undefeated in district play at 6-0. 
The team is tied with Covenant Classical, who have won their last four games by a combined score of 49-3. The Lions play Wichita next week and then face off with Covenant Classical the following week to see who is boss in TAPPS Division 5 District 1.
Weatherford Christian (12-6) plays at 4 p.m. Tuesday at home against Wichita Christian. 
Gordon 21, Huckabay 4
Gordon plays at 4:30 p.m. Tuesday at Bluff Dale.
Trinity Christian 10, UME Prep 4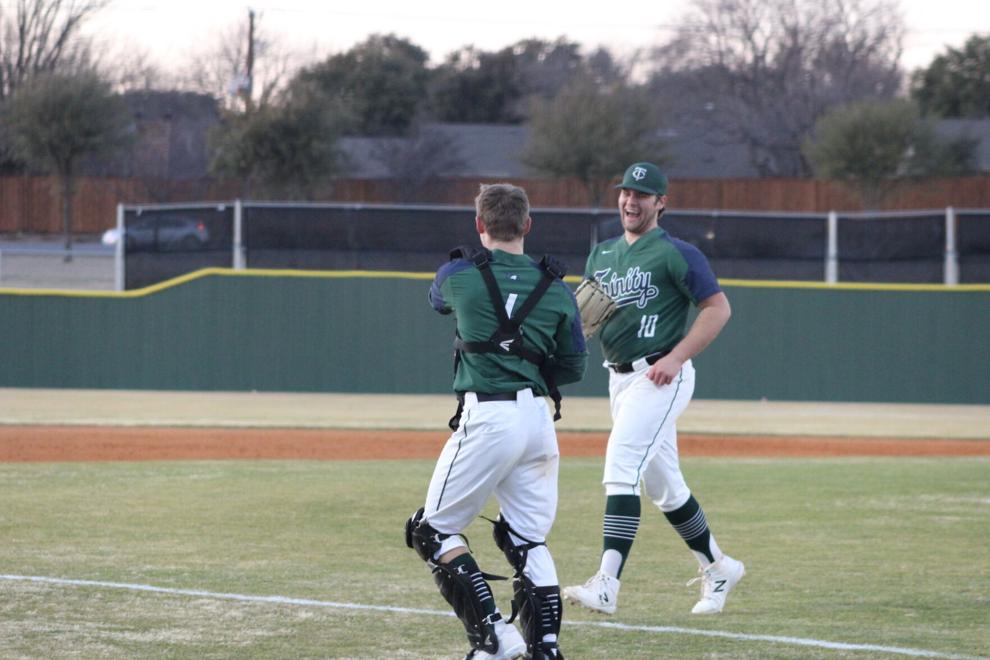 The Eagles soared to dramatic heights in their most recent outing, beating No. 1 ranked Lubbock Trinity in a walk-off, bottom-of-the-seventh, do-or-die moment. 
First, a little background: Trinity Christian of Willow Park plays in the notoriously tough TAPPS DIII - District 1. All four of the Eagles' district opponents are ranked in the Top 10 in the state. The game was being held at Weatherford College to host "Grandparents Days at the Ballpark," and the boys' grandmas and grandpas were in the stands to watch.
Trinity Christian was down 6-2 when the bottom of the seventh began. The Eagles loaded the bases with two outs and the winning run at second base. Brayden Smalley approached the plate with bat in hand and the weight of the game resting on his broad shoulders. Surname aside, Smalley is mammoth at the plate and capable of knocking a ball out of any park.
Lubbock's pitcher was feeling pressure, too — he balked to score the tying run and move the winning run (Malen Baldridge) to third base.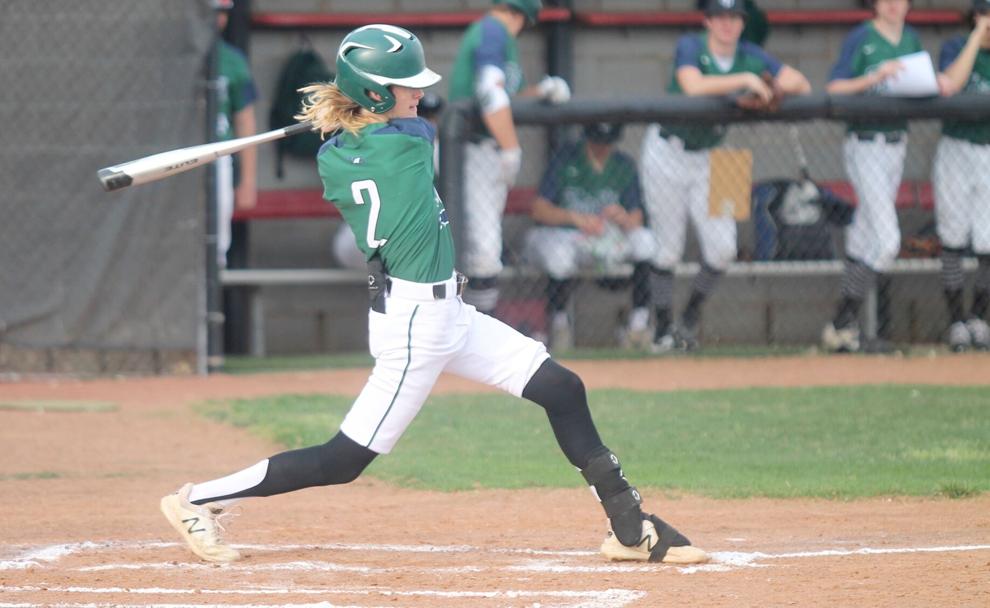 Baseball fans characterize the sport as a thinking man's endeavor, and Eagles Head Coach Mike Roye proved the point with his next move. He called for a squeeze bunt, which Smalley pushed down the third-base line for a single to score the winning run. The play caught Lubbock's defense off guard since Smalley is a power hitter who leads the team in batting average.
Eagles freshman Brody Morgan picked up the win after pitching an inning an third in relief and allowing no hits, walks or runs. Malen Baldridge started the game on the mound and pitched five and a third innings, allowing six runs on seven hits and striking out five. Tyler Hollingshead threw a third of an inning in relief.
Baldridge, Eli Carter, Evan Chrane, Colton St. Peters and Brayden Smalley collected a hit apiece for the Eagles.
Trinity Christian (7-3) plays a two-game district series on Thursday and Friday at home against another top-ranked foe, Lake Country Christian (11-5-1). Both games start at 7 p.m.
Brock 12, Dublin 0 
Too bad Dr Pepper left Dublin. Those folks could use a doctor right about now. The Brock Eagles introduced their aluminum bats to hard baseballs time and again on Friday, besting the boys from Dublin with ease. Brock scored five runs in the first inning, four in the second, one in the third and another in the fifth before the game ended on the run-rule.
Brock relied on two bean-tossers to log a shutout against Dublin — Tristan Boedeker and Camden Harris.
Harris helped himself at the plate, going two for three and scoring a run. Jaxon Gleaton knocked in three runs on two hits, and Luke Still logged an RBI.
Brock (10-8-1) plays at 7 p.m. Tuesday at Peaster (5-8-2).
Peaster 19, Millsap 5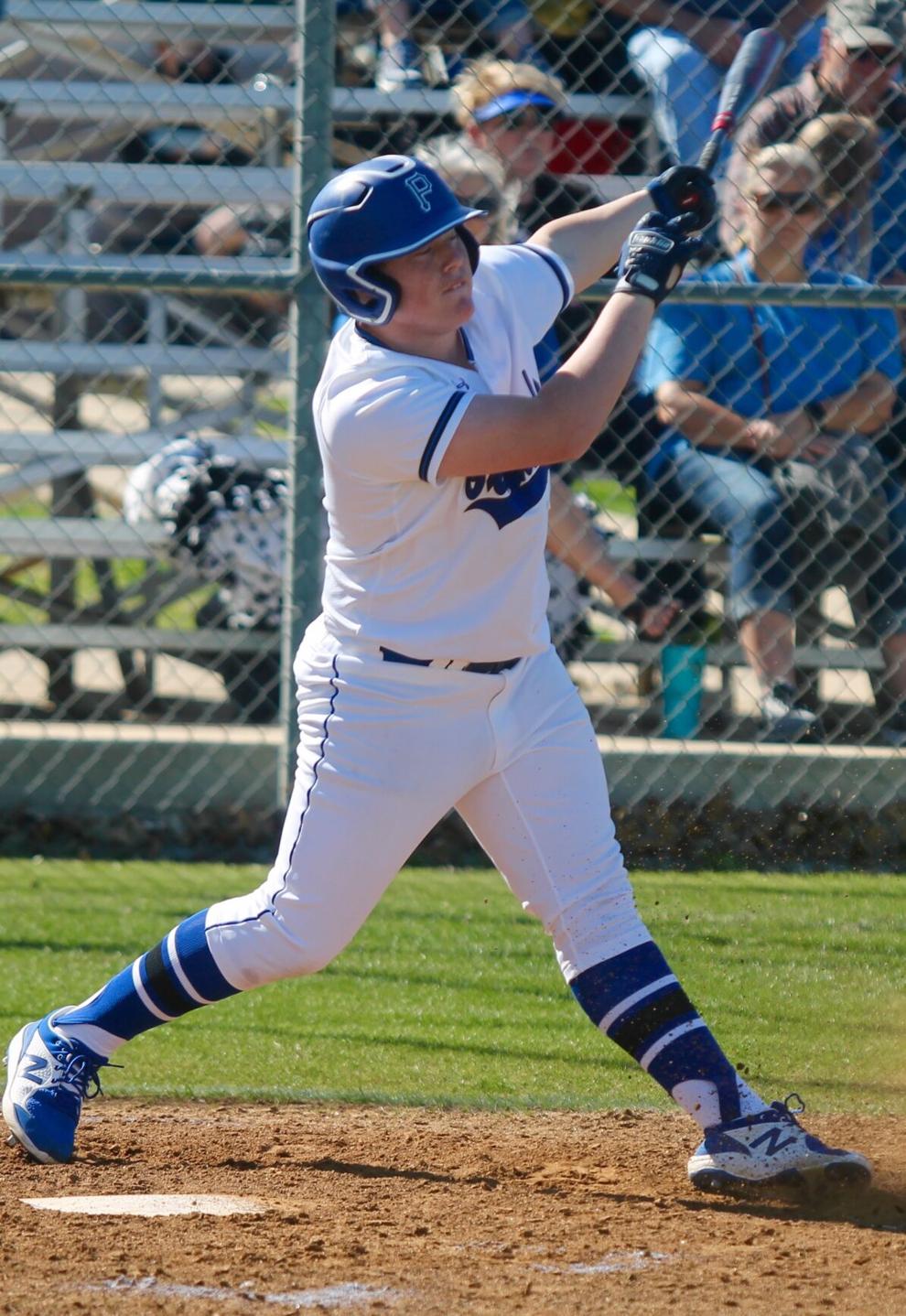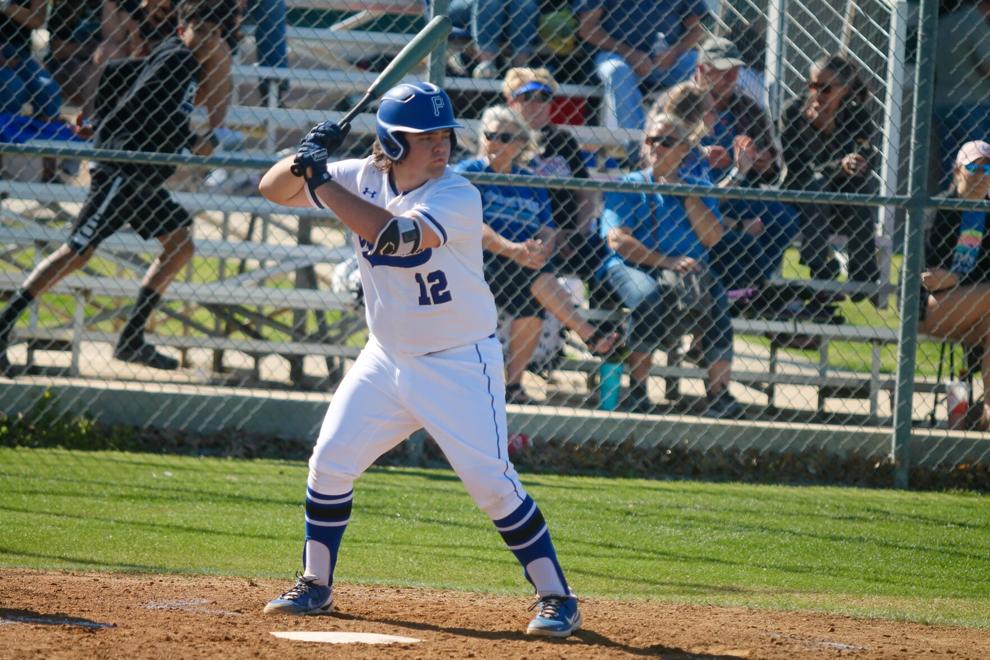 An early error by the Bulldogs allowed Peaster to put a run on the scoreboard, and the Greyhounds poured on five more in a third-inning rally with help from another fielding mishap. If giving up five runs hurt, then the next inning was twice as painful. The Greyhounds scored 10 after hits by Caden Duer, Kordell Evers, Hunter Durham, JoJo Grimes and Major Glenn, and a home run bash by Jacob McGloughlin.
Carter McCullough sent another ball sailing out of the park, just one of 17 hits on Peaster's tally sheet.
The Bulldogs earned seven hits, with Aldo Calvillo and Landon Huffman notching multiple hits. Calvillo added three stolen bases to his busy day.
Peaster (9-8-1) plays at 7 p.m. Tuesday at Brock (10-8-1).
Millsap (5-8-2) plays at 7 p.m. Tuesday at Eastland.
Mineral Wells 1, Vernon 7
Kevin Rios knocked in an RBI to tie the game at 1-1 in the second inning, where the score remained until the fourth. Then, Vernon scored three runs, and added three more in the sixth.
Ryan Bell, Luke Bullock and Isaiah Santibanez earned hits, but the Rams batting lineup was quiet mostly. Bell pitched for six innings, allowing seven runs on eight hits with help from a handful of errors by Rams fielders.
Mineral Wells (5-12-1) plays at 7:30 p.m. Tuesday at home against Burkburnett (8-12).
Graford 19, Bryson 4
The Jackrabbits made the most of eight hits by Ben Bullock, Ethan Burns, Brad Lemley, Jess Lemley, Ryan Higgins, Dustin Matthews and Nathan Peterson. They were aided by 13 stolen bases.
Graford plays at 7 p.m. Tuesday at Huckabay.
Aledo 6, Granbury 2
The Bearcats had lost to Granbury 1-3 on the previous evening, so Aledo was eager to even the series on Friday. Mission accomplished. Tristan Thurman pitched six innings of strong baseball, striking out a dozen batters and allowing four hits and two runs. Max Belyeu went three for four at the plate with a homer, a triple and a single.
Aledo (13-6-1) is off this week and will play again at 7 p.m. Saturday in a non-district game against Trinity (14-4).
Community Christian 19, Johnson County Sports Association 20
Nobody can say the game wasn't exciting, although the Warriors were hoping to find the win column for the first time this season — or forever. Community Christian included baseball in its athletic program for the first time. 
Community Christian (0-3) plays at 4:30 p.m. Tuesday at St. Paul's Prep.
Other games scheduled:
Springtown (14-6) plays at 7:30 p.m. Tuesday at home against Castleberry.
Softball
Weatherford 15, North Crowley 0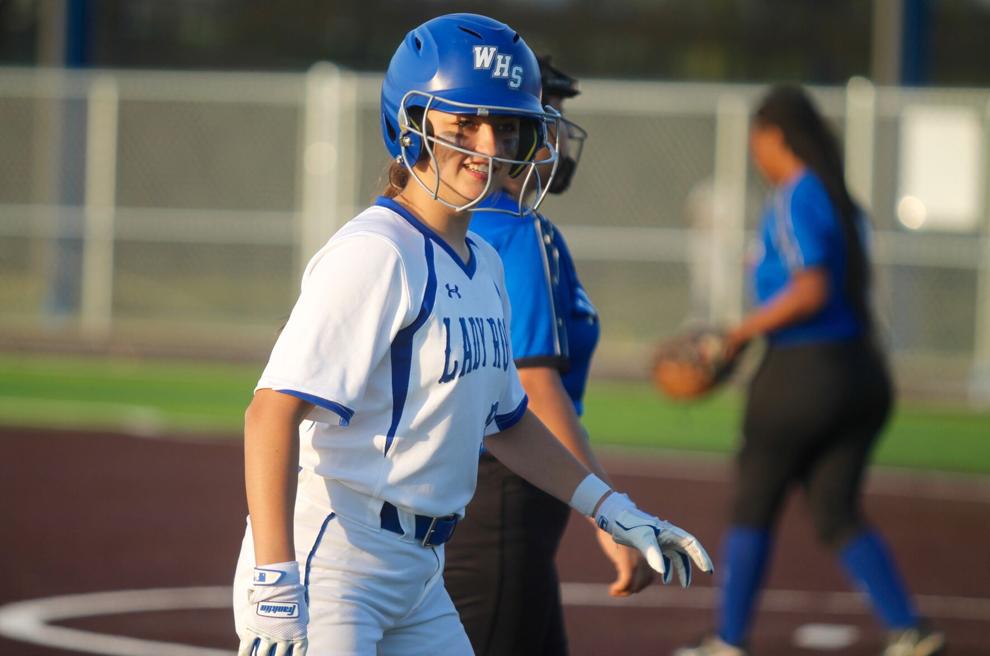 Neither team scored in the first inning, and the normally hard-hitting Lady Roos were put down in order by Paschal's pitcher. After three innings, however, the primary drama revolved around whether the Lady Roos would win by the 10-run or 15-run rule.
Pitcher Lauren "Slay" Belles was plowing through North Crowley batters with ease, and her teammates were supplying her with plenty of support. The score was 9-0 when the Lady Roos took their turn to bat in the bottom of the fourth inning. Before long, the bases were loaded and clutch hitter Hannah Reed strolled toward the plate with bat in hand. She blasted a triple that drove all three baserunners home and ended the game.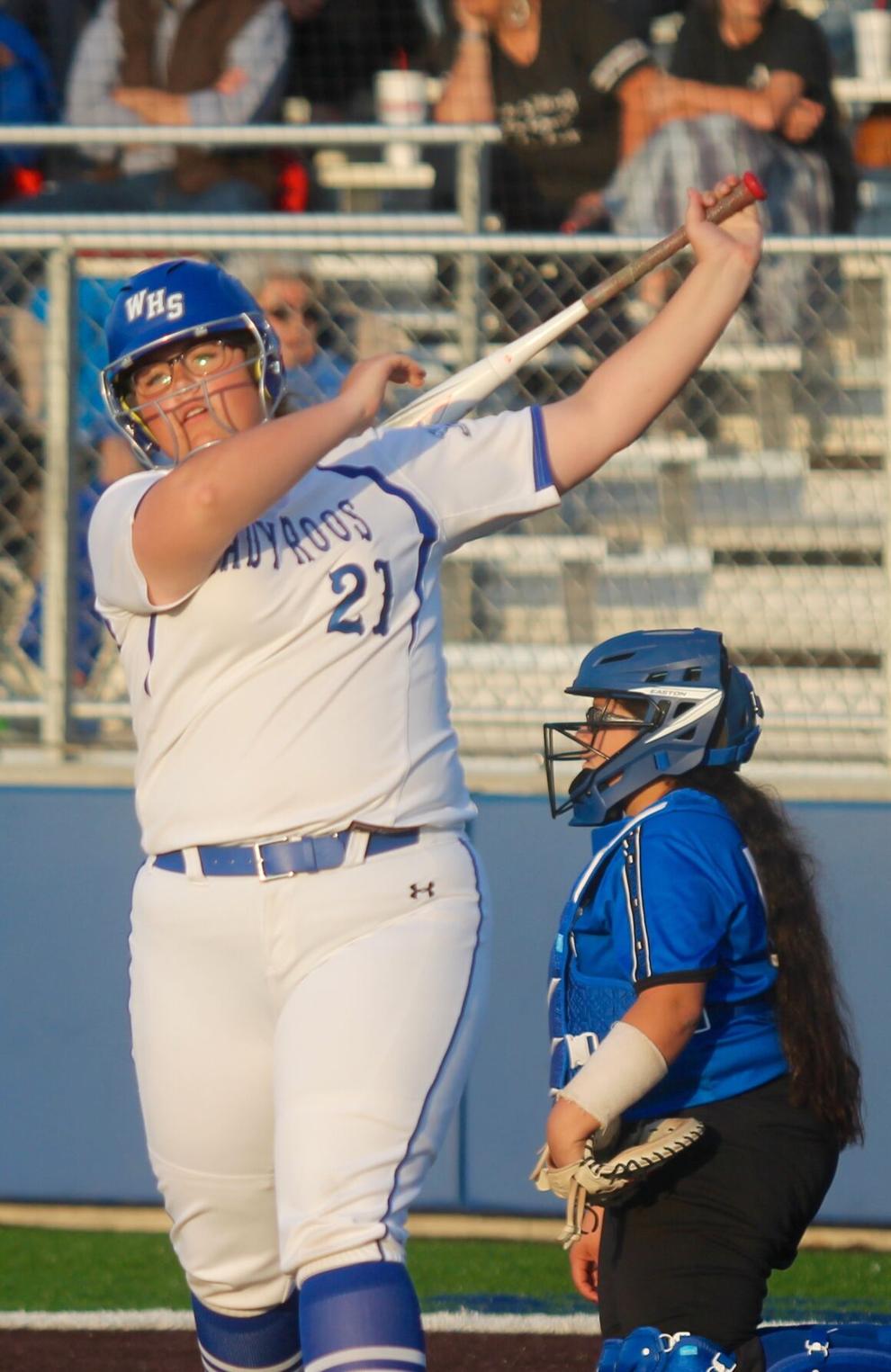 "We struggled early," Weatherford Head Coach Jeff Lemons said. "Our standards are so high now because of where we are. I also appreciate the fact that we had girls who got their first hits of the season. It was a top-to-bottom-of-the-lineup win."
The win puts them at 8-0 in district play and keeps them in first place with a big game approaching with second-place Boswell.
"Next Tuesday is absolutely huge," he said.
Weatherford (19-0-1) plays at 6 p.m. Tuesday at Boswell (9-2).
Mineral Wells 2, Burkburnett 12
Mineral Wells (9-13) plays at 6 p.m. Tuesday at Vernon.
Aledo 9, Granbury 2
Aledo (15-3) plays at 5 p.m. Friday at Azle (17-7).
Springtown 9, Sanger 8
Springtown (14-6) plays at 6:45 p.m. Tuesday at Castleberry (9-11).
Peaster 12, Millsap 1
Millsap (6-9) plays at 5 p.m. Tuesday at Eastland (9-3).
Peaster (13-5) plays at 6 p.m. Tuesday at Brock (14-5-1).
Brock 16, Dublin 4
Brock (14-5-1) plays at 6 p.m. Tuesday at home against Peaster (13-5).
Perrin-Whitt 1, Chico 18
Perrin-Whitt plays at 7 p.m. Tuesday at home against Chico.
Santo 11, DeLeon 18
Santo (2-10) plays at 5 p.m. Friday at Seymour.
Other games scheduled:
Graford (8-4) plays a double-header at 5 p.m. Tuesday at home against Windthorst.