Times and dates of games are subject to change. 
Baseball
Weatherford to face Keller in bi-district battle
The Kangaroos are roaring into the playoffs on a five-game win streak that included two consecutive no-hitters tossed by senior pitching stalwart Landon Ellington.
"He finished the season on a high note, for sure," said Head Coach Jason Lee. "It's a great time for him to be throwing the ball the way he has at this point in the season."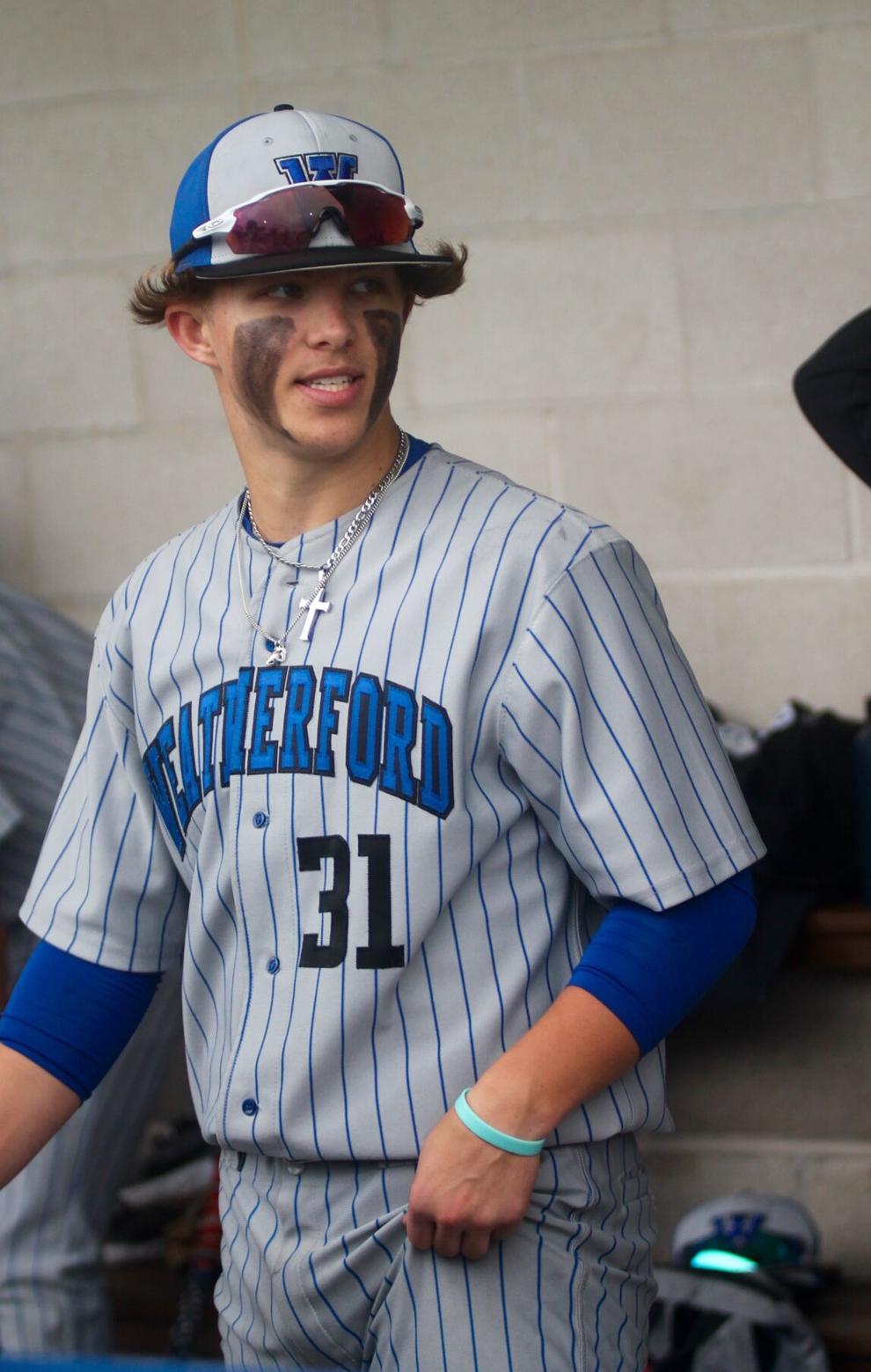 The entire team hit a high note in late April, winning four straight district games that were do-or-die with a playoff spot on the line.
"Our kids have really been practicing hard the last couple of weeks and have responded when their backs were against the wall in must-win situations," the coach said. "The last four games were basically playoff games in themselves. We had to take care of business. We threw the ball well and played good solid defense and did what we needed to do at the plate to get some runs and win those ballgames."
The Roos face a similarly high-flying Keller. The Indians went 9-1 to win District 4-6A and 22-4 overall and hasn't lost a game since mid-March.
There is no place the Roos would rather be than battling for a bi-district championship, no matter who they face.
"We're in the state playoffs, and now we've got a shot," Lee said. 
Weatherford (21-10) will take on Keller (22-4) at  7 p.m. Friday at Keller and at noon Saturday at Weatherford. Game three if necessary will be played at 7 p.m. Monday in Keller.
Trinity Christian 11, Dallas Covenant 1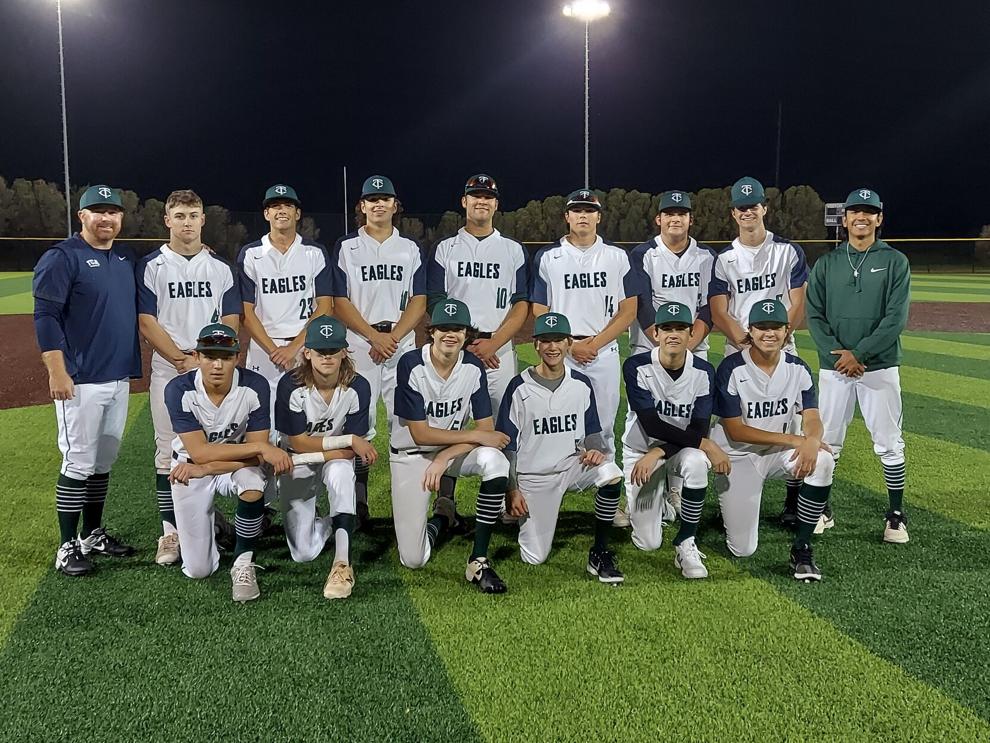 Willow Park's flying Eagles sailed past Covenant in the first round of the playoffs at Everman High School late last week, winning a bi-district championship and moving ahead to the area round.
Malen Baldridge wielded a mighty bat, slamming four hits to fuel the 11-1 trouncing. Baldridge's tour de force included a single, two doubles and a triple. Guess who was on the mound for the Eagles plowing down Covenant batters? Baldridge again, tossing the bean for four innings and allowing two hits and a run while striking out three batters. Freshman Brody Morgan threw an inning of relief to close out the game.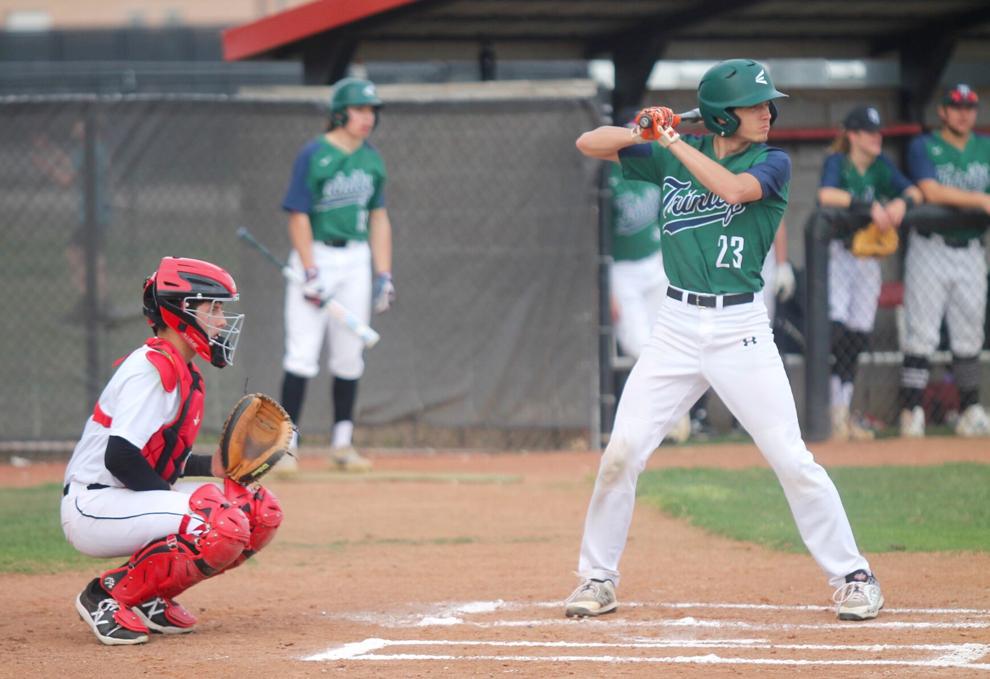 Tyler Hollingshead nailed a hard grounder in the first inning to score the first run. The offense erupted for four more in the second innings after an onslaught of singles by Hollingshead, Baldridge and Colton St. Peters. Evan Chrane enjoyed a multiple-hit day for the Eagles, and the team ran the bases well, stealing seven on the day.
Trinity Christian (11-8) will play Grace Prep in the area round at 7 tonight at Legend's Field in Euless.
Brock 8, Peaster 0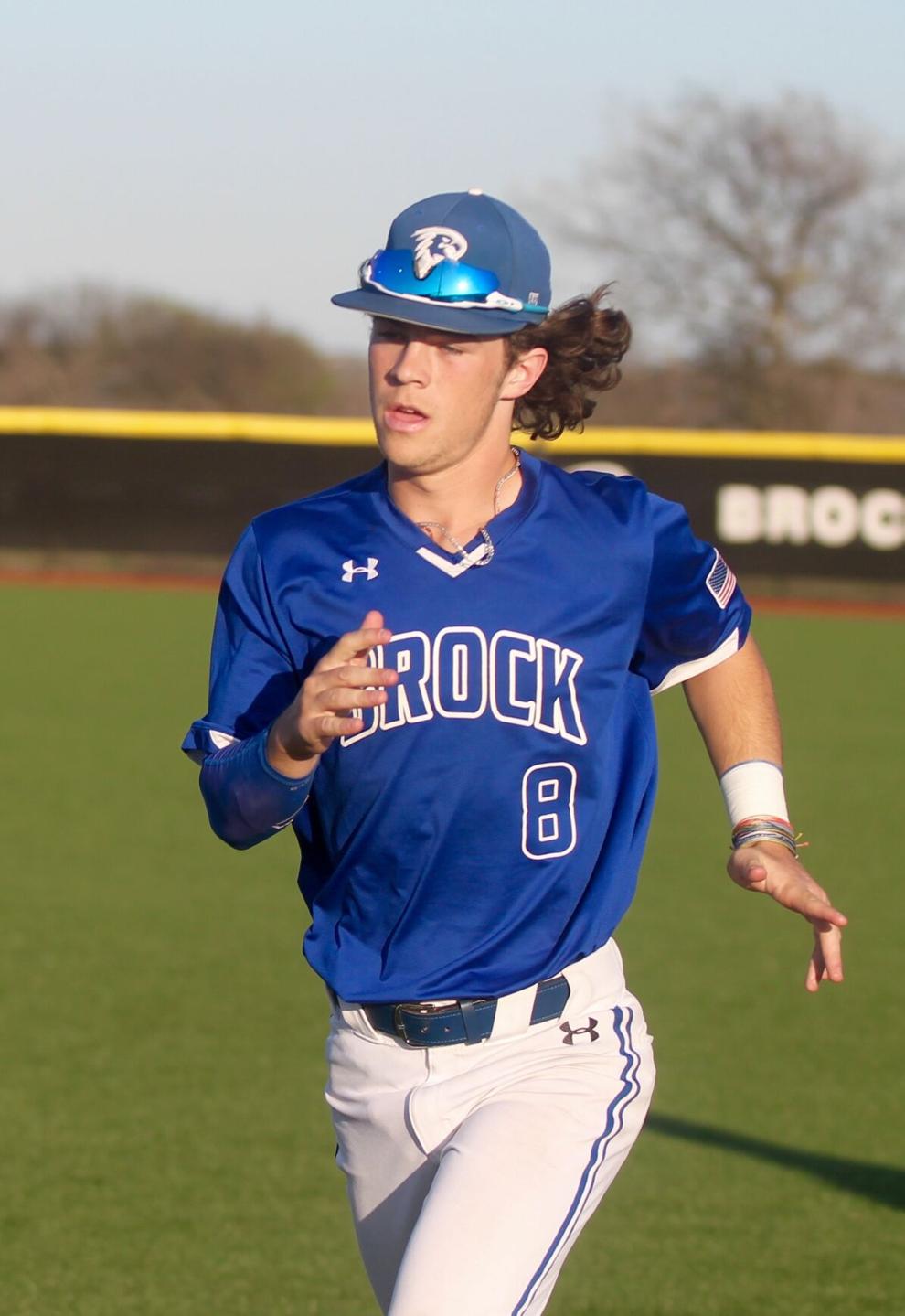 The Eagles used two arms to combine for a shutout in the final game of the regular season against the rival Peaster Greyhounds. Cash Jones opened up the scoring for Brock with a first-inning RBI. The scoring continued — a little here, a little there — for four of the first five innings. Peaster, though, couldn't find a way onto the scoreboard after managing just one hit.
Brock pitcher Carson "Strongarm" Lightfoot lived up to his nickname yet again, pitching 5 2/3 innings. Ian Fuchs threw 1 1/3 innings to close out the game. Camden Harris scored a run and two RBIs, and Jaxon Gleaton went three-for-four and scored two runs. Josh Gleaton went one-for-one with an RBI.
The Eagles will play a warm-up game for the playoffs at 7 tonight against Edgewood at Kennedale.
Aledo 12, Wichita Falls 2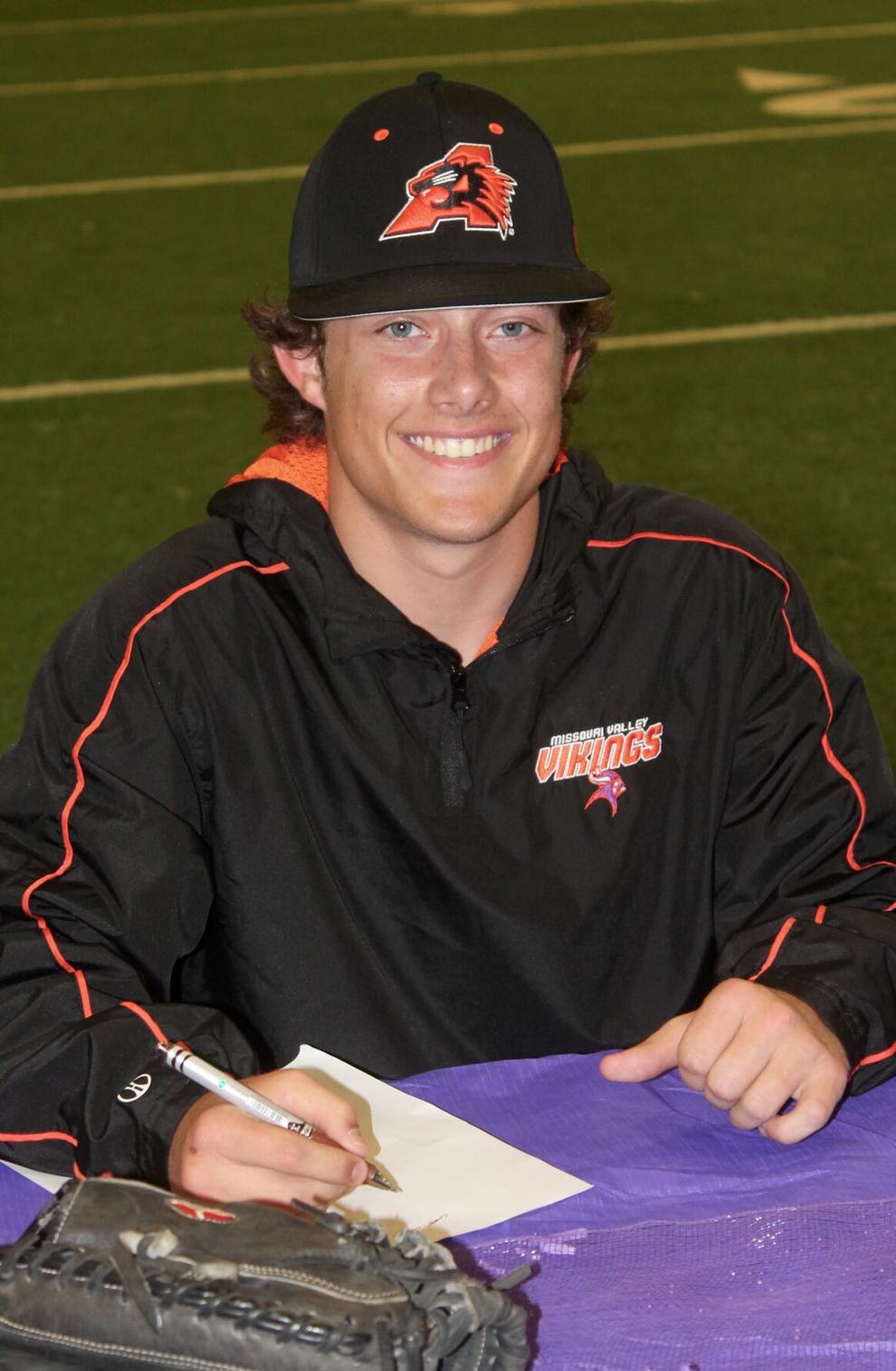 The Bearcats came out snarling to open their playoff run, decimating Wichita Falls in six innings. Eliot Flaherty pitched his way to the win in two innings, allowing no hits, runs or walks.
Zach Harrison belted a home run, and Bearcats batters logged 14 hits in all. Bridger Wilson went three-for-four with two RBIs and three runs. Harrison, Gabe Baker, Colton Campbell and Sam Sisk logged a couple of hits apiece.
The Bearcats will challenge Northwest in round one of the playoffs, with all games being held at Brewer High School.
Aledo (20-7-2) plays Brewer at 7 p.m. Friday and noon Saturday. Game three is at 3 p.m. Saturday if necessary.
Peaster prepares to send Holliday packing
The Peaster Greyhounds face Holiday in a best-of-three bi-district championship series beginning Friday.
Peaster plays Holliday at 6 p.m. Friday at Jacksboro and at 1 p.m. Saturday at Graham. Game three will follow the Saturday game in Graham if needed.
Springtown 3, Decatur 1
The Porcupines finished the regular season in style, defeating district rival Decatur after losing the three previous games. The Pines were tied for first place in April before dropping those three games and finish in tie for district runners up with an 8-4 record, 21-9 overall. Playoff information is being determined.
Gordon to face Jonesboro in playoffs
The Longhorns finished their regular season on Tuesday by toppling Three Way to head into the playoffs. Gordon is riding an eight-game win streak. Gordon will face Jonesboro in a best of three series with all games being played at Hamilton.
Gordon (9-2) and Jonesboro play at 6:30 p.m. Thursday.
Perrin-Whitt to close out regular season today 
Perrin-Whitt (3-10) plays at 6 p.m. Monday at home against Muenster (14-4) to end the season.
Softball
Lady Roos end playoff run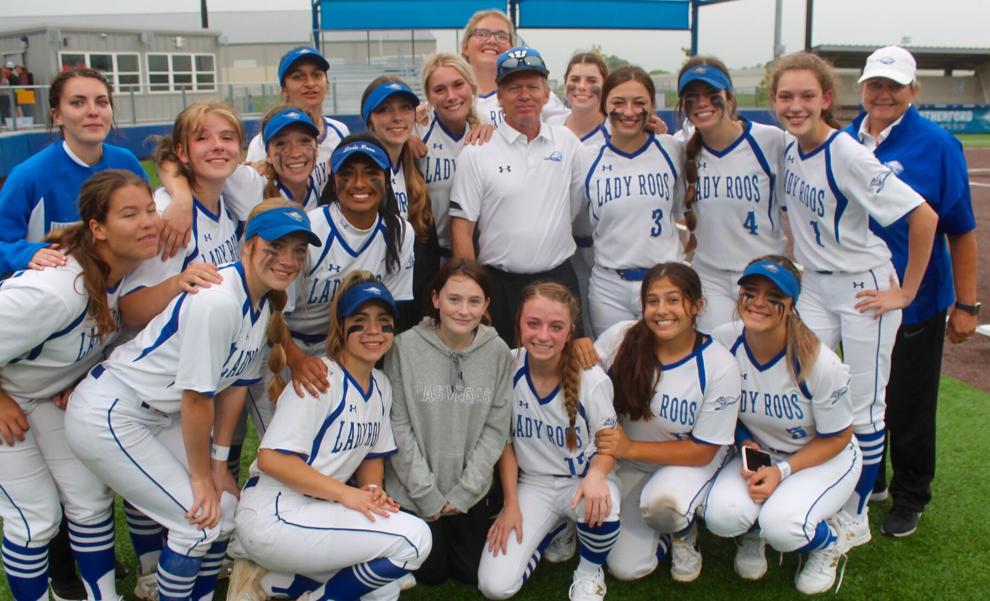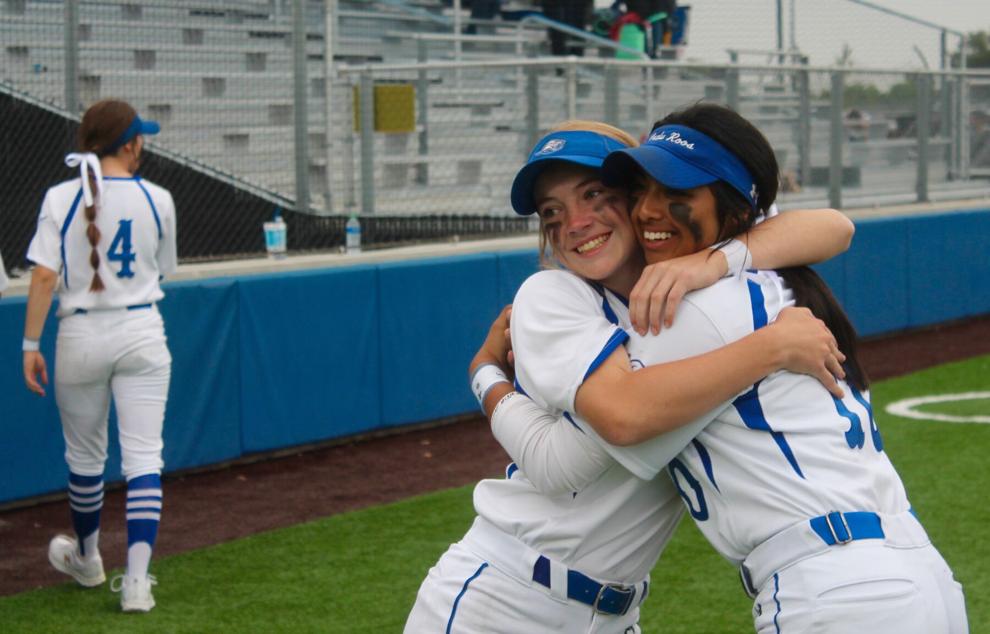 The Weatherford Lady Roos were disappointed to fall to Southlake Carroll in the bi-district championship over the weekend but feel hopeful looking ahead to 2022.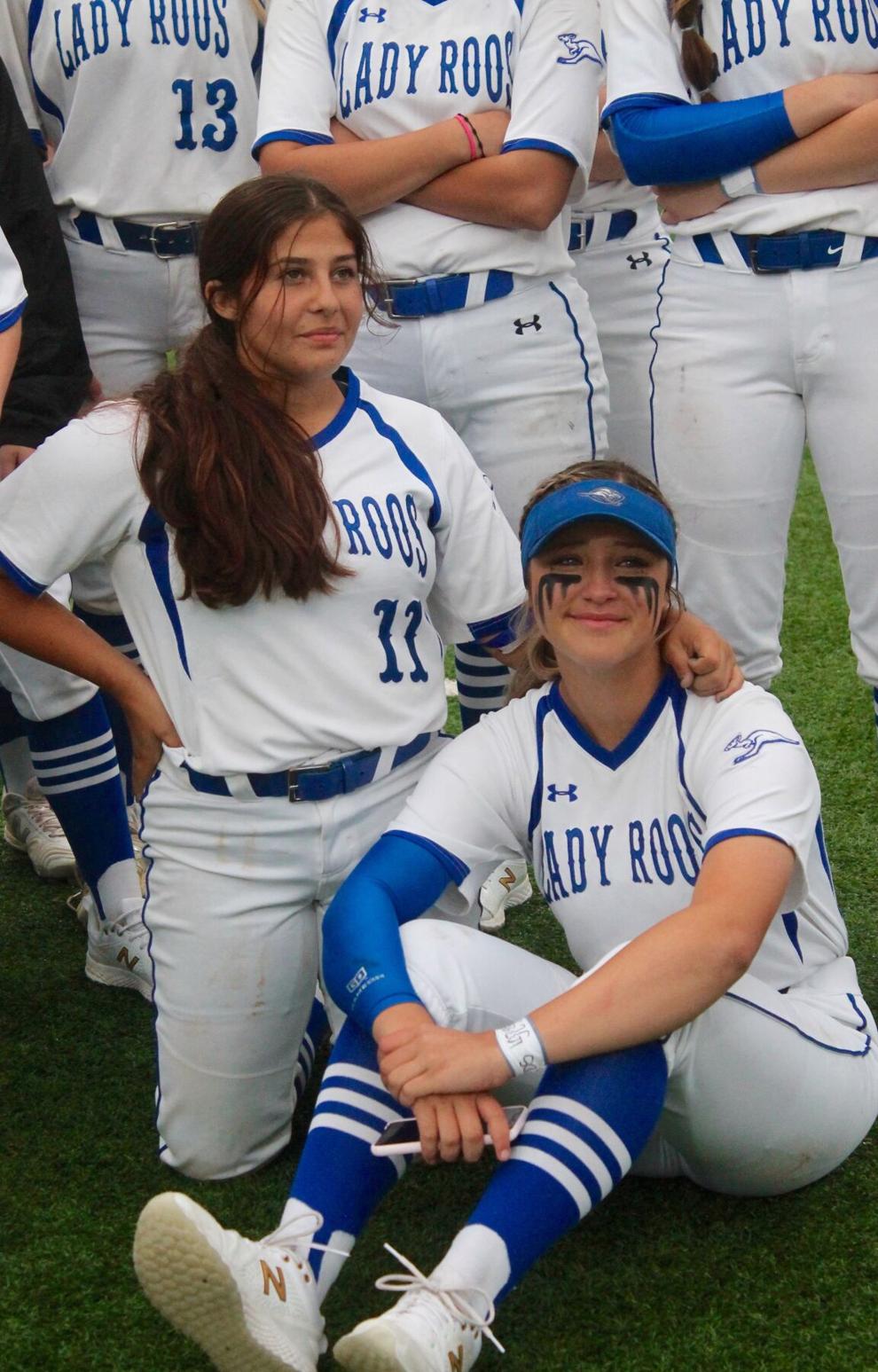 "Only one team gets to win that last game — the state champion," said Head Coach Jeff Lemons. "There are going to be a bunch of other teams that have to experience this [losing]. But there were a bunch of teams that didn't make the playoffs."
The Lady Roos made their first playoff appearance in five years.
The team is losing four seniors — Peyton Contreras, Bella Garcia, Shelby Humphrey and Addie Tidwell — but maintaining the bulk of its district champion team.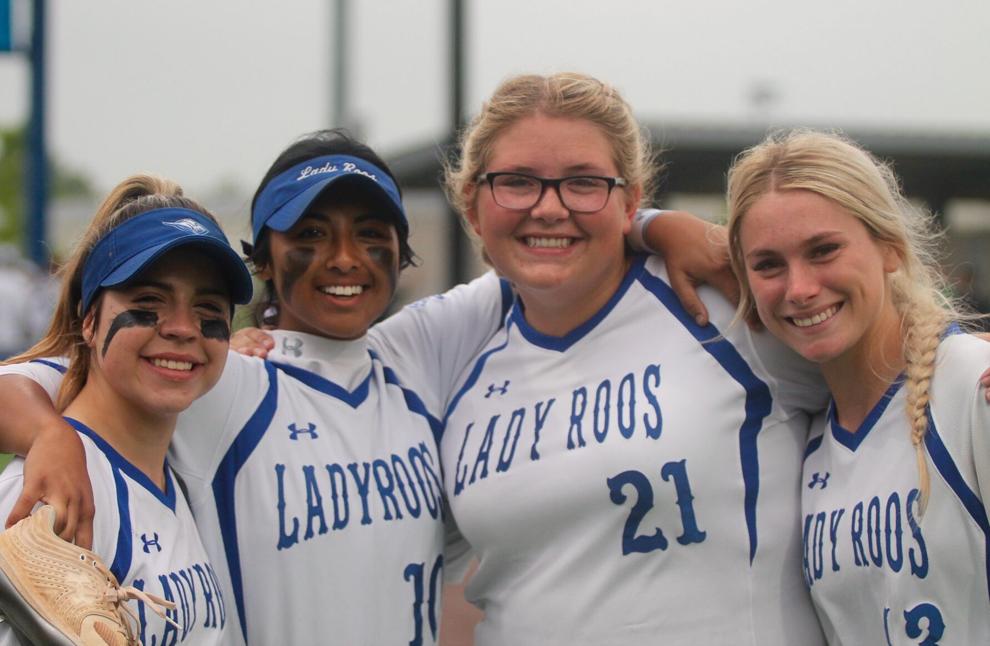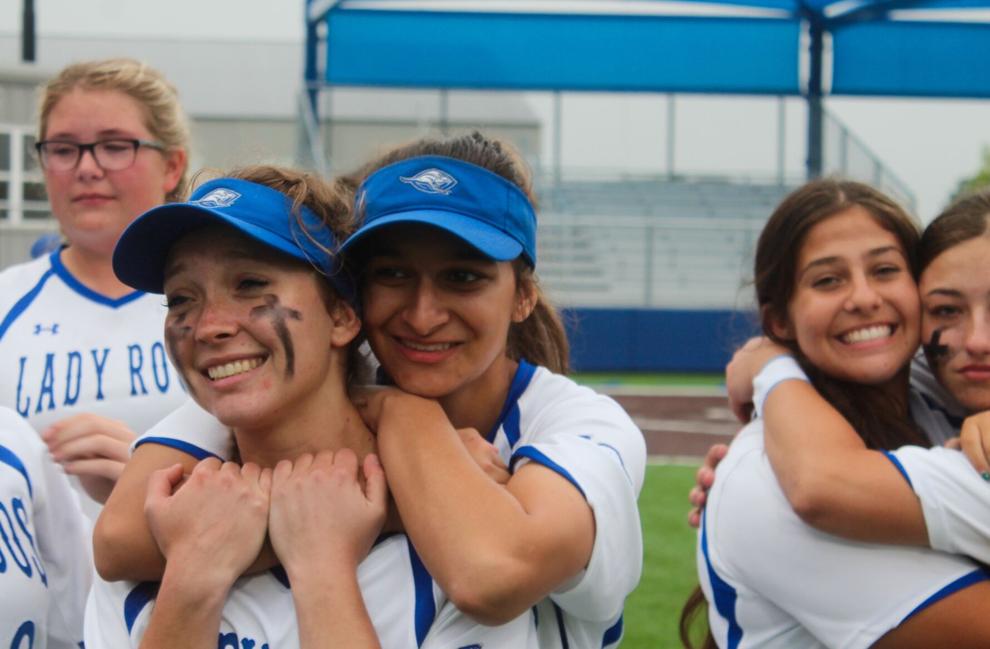 Lemons expressed pride in what his bunch accomplished this year despite obstacles.
"For all they've been through with the COVID and the [snowmageddon] weather and everything else, I never expected a 23-4 season coming into this," he said. "I don't know how long it's been since Weatherford has won 20 games. It's been a long time."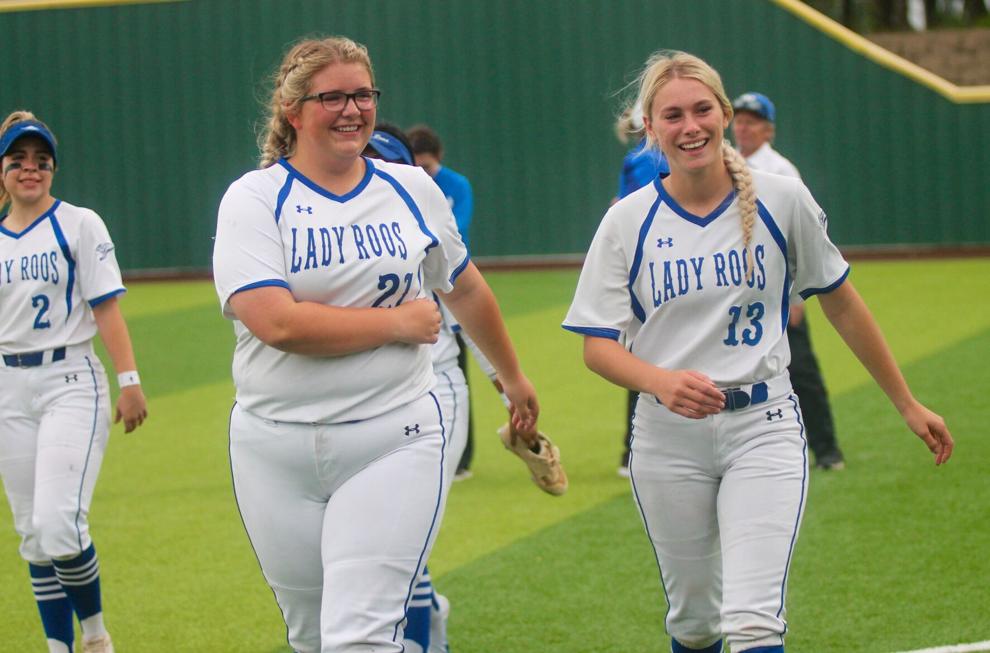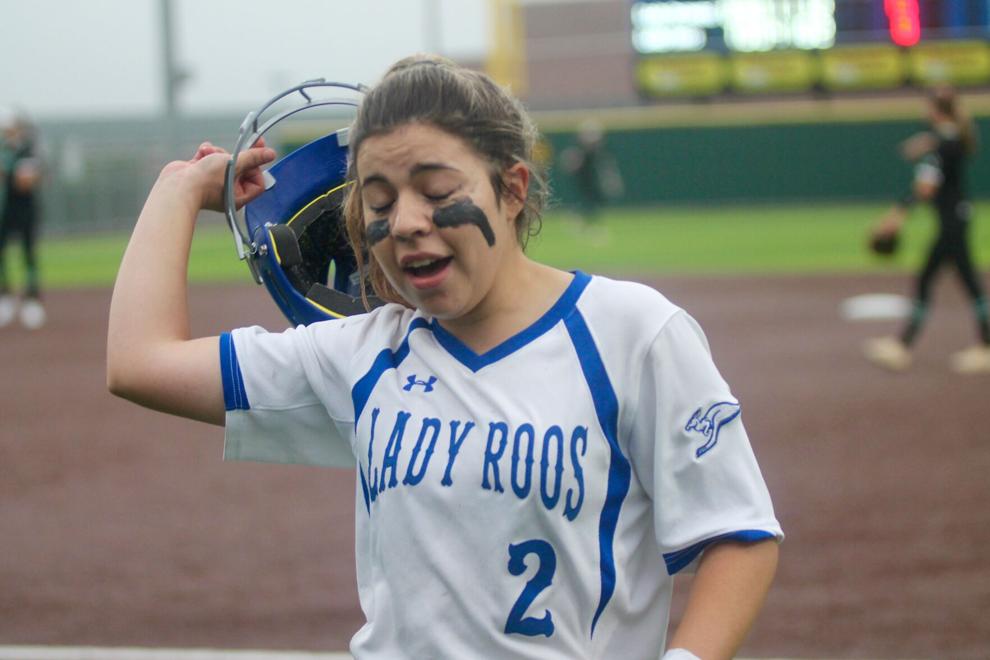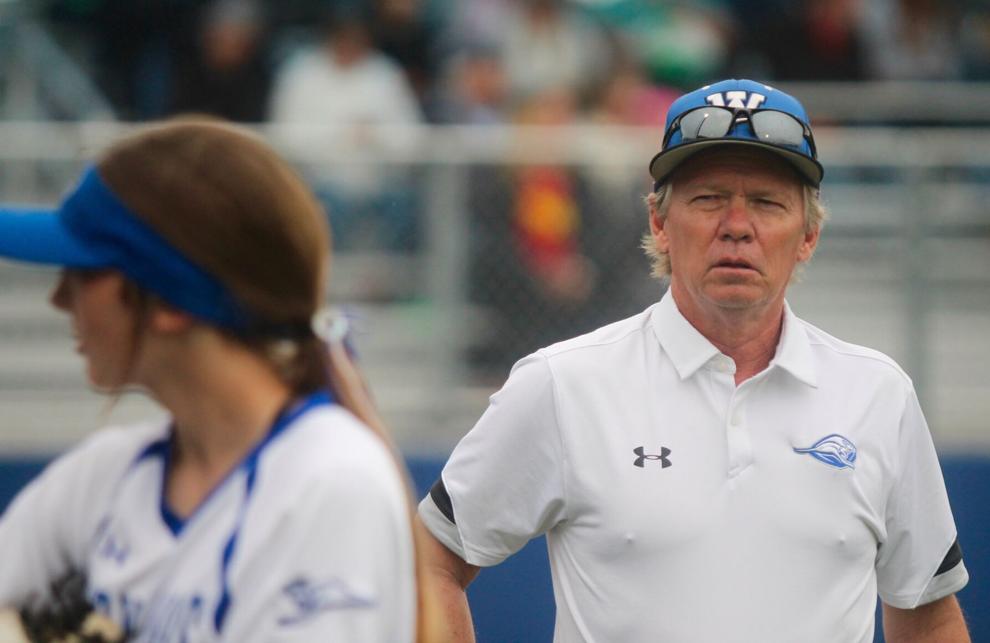 The most successful team in recent years was the 2015 squad that went 16-7 to finish in second place and go two deep into the playoffs. 
"Nobody just shows up and wins state," Lemons said. "Teams have to experience disappointment to push them to go higher and farther the next year."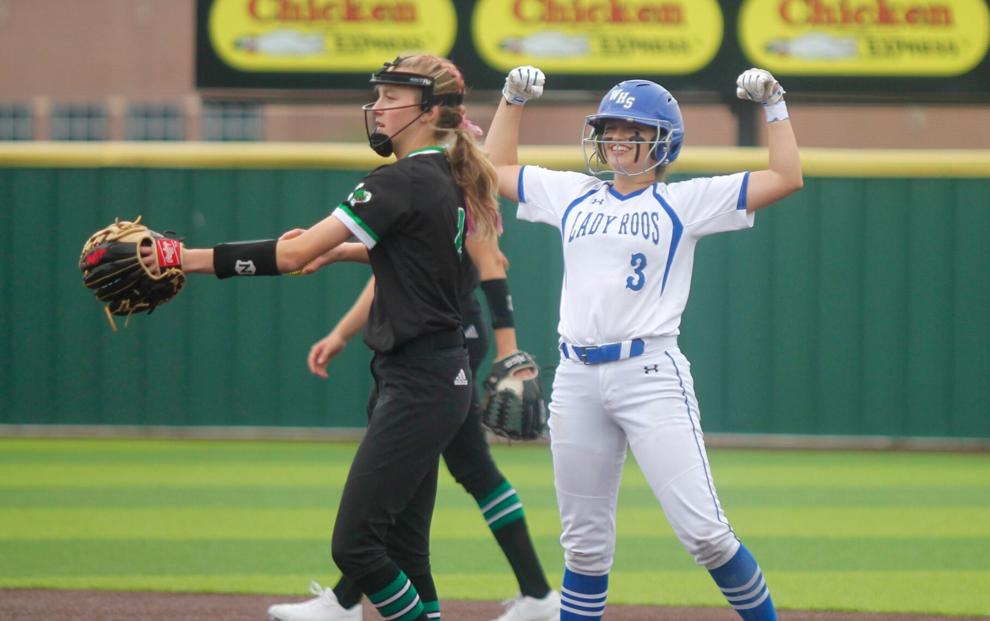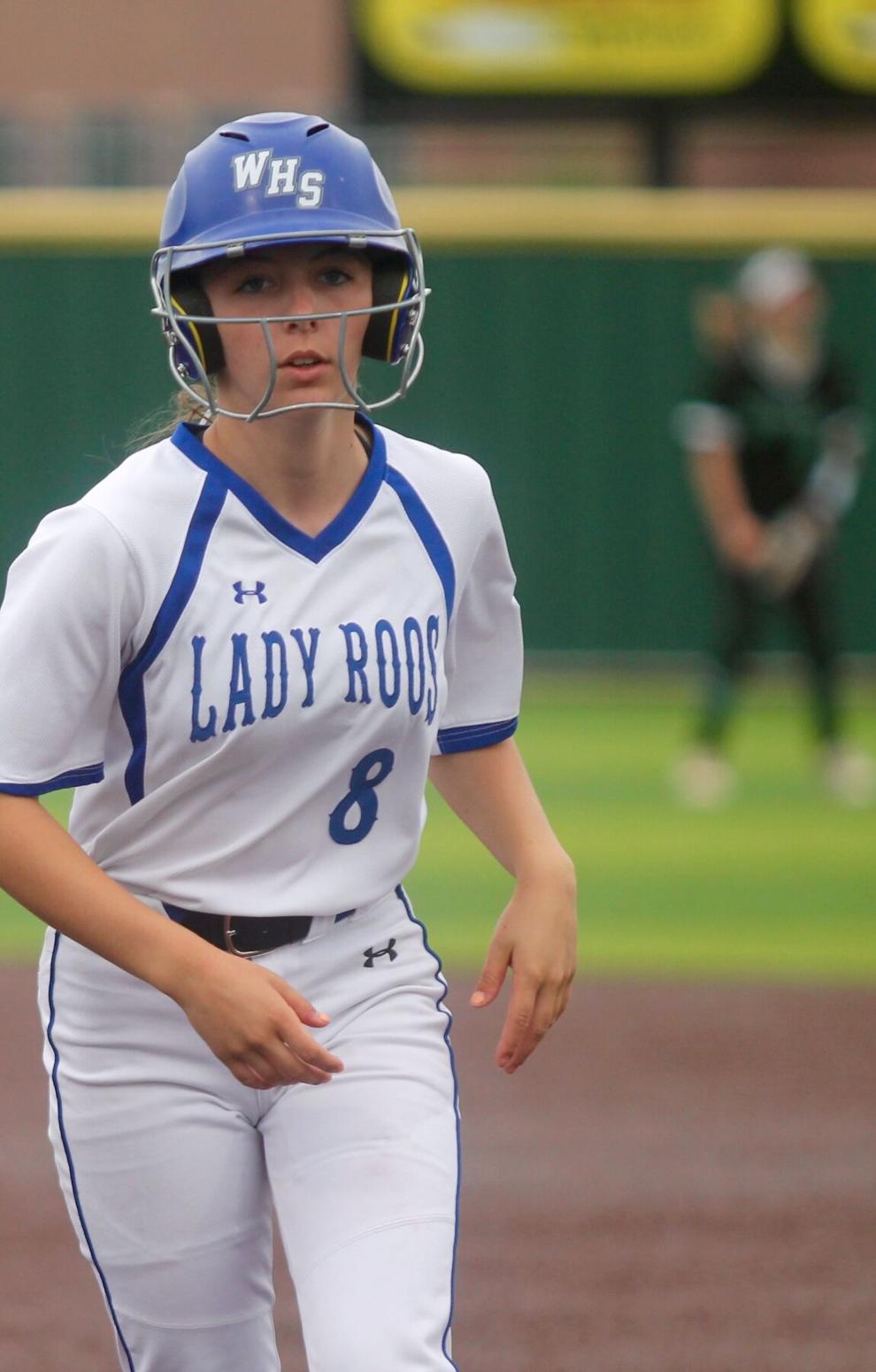 Lemons thanked his four seniors for paving the way.
"Our seniors were terrific with the leadership they showed and the foundation they built for us," he said.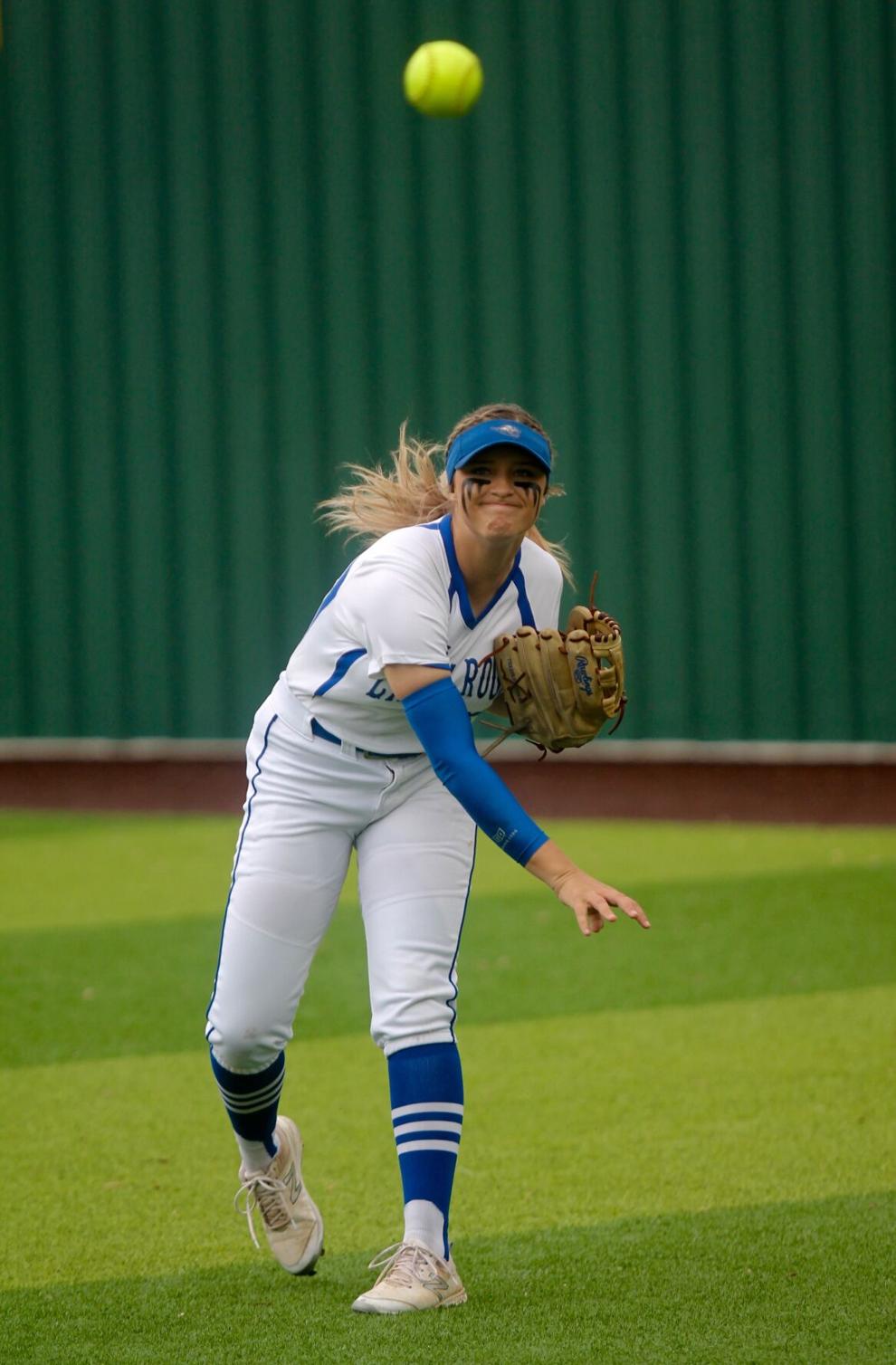 Ace pitcher Lauren "Slay" Bells, only a sophomore, is among the returning starters. Next year, they will be playoff savvy and eager to move farther in the postseason.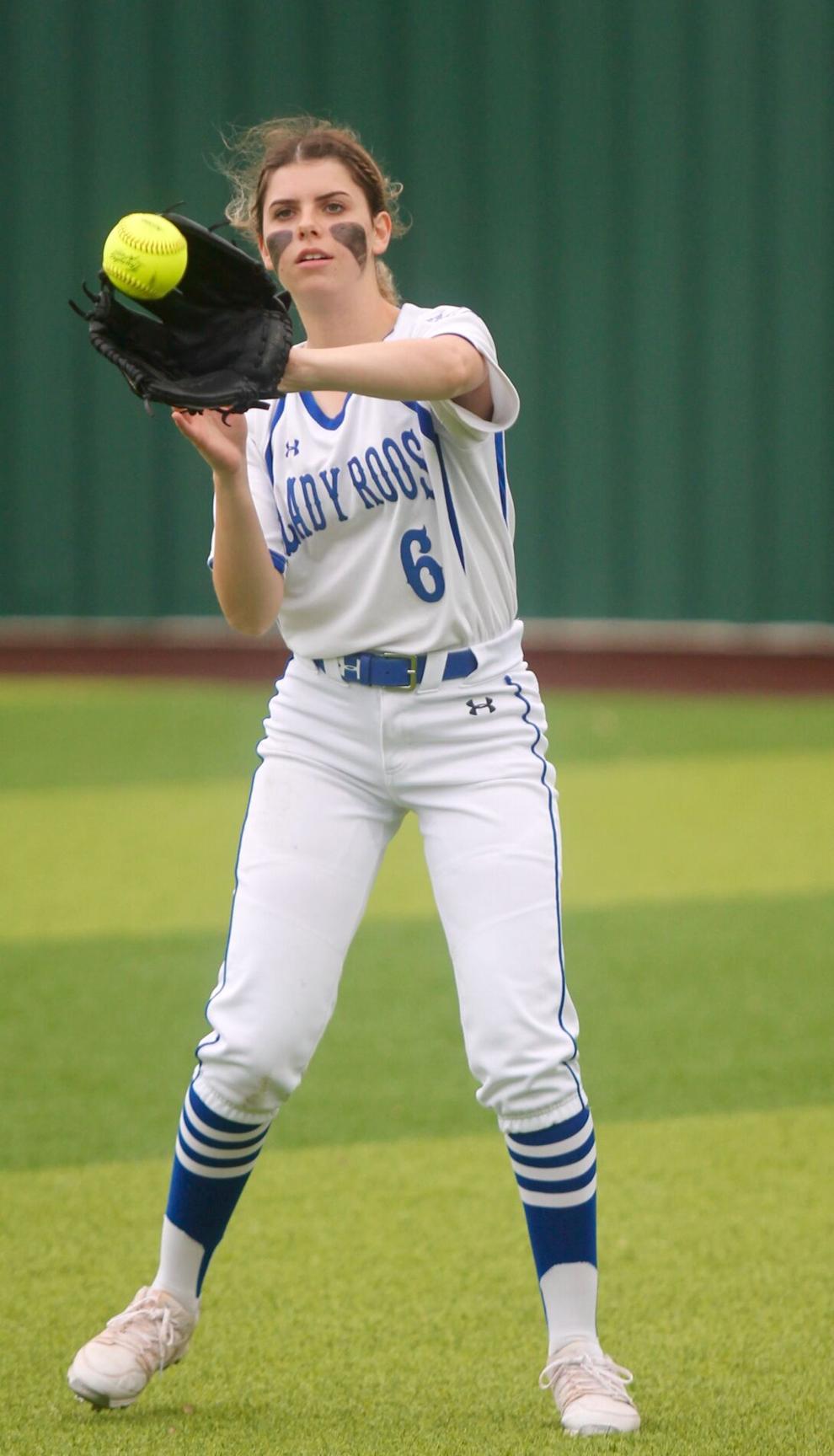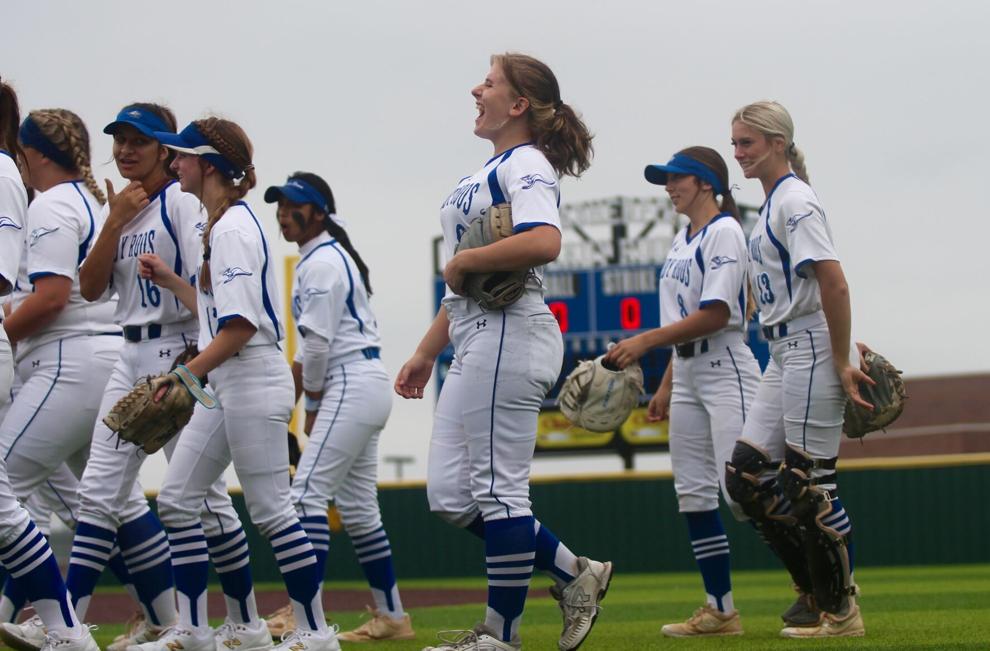 "It's a good foundation, a great start," Lemons said. "Now they know what it takes. You have to learn to be successful before you can be successful. This was one of those growing years. Nothing but good stuff in the future."
After the final game with Southlake on Friday, the girls packed up their gear and prepared to enjoy some down time for the first time since February. Lemons watched them go with pride in his eyes.
"I'm incredibly proud of these girls," he said. "I could not love them more or be prouder of them."
Brock 12, Henrietta 2
The Lady Eagles beat Henrietta in consecutive games over the weekend to win the bi-district championship and plow deeper into the playoffs. Trinity Bradshaw went a perfect four-for-four at the plate, including two doubles and a home run. The team smacked 14 hits in all, with multiple whacks coming from Bradshaw, Maddie Bramblett and Sariah Ellestad. Melanie Middleton and Carson Presti notched two RBIs apiece. Middleton pitched the full game, allowing two runs on 10 hits.
Next, the Lady Eagles are bound for the area round, taking on Jim Ned in a best of three series with all games being played at Stephenville High School.
Brock and Jim Ned play at 7 p.m. Friday and 2 p.m. Saturday. Game three will be played after Saturday's game if necessary.
Springtown 12, Benbrook 4
Springtown 19, Benbrook 2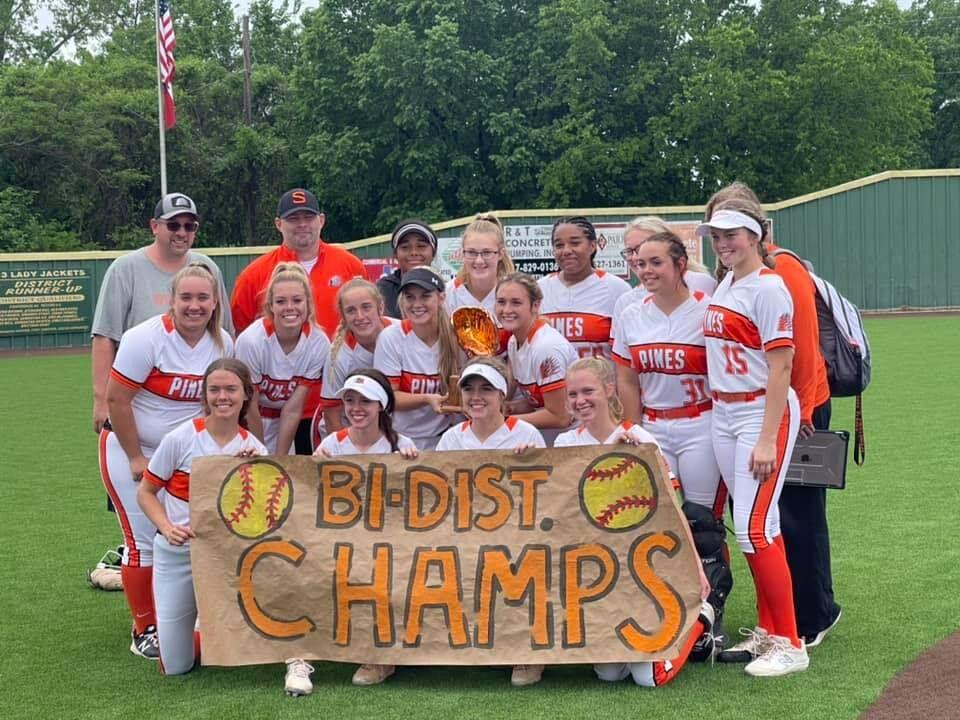 The Lady Pines powdered four home runs and 20 hits in the first game against Benbrook on Friday and finished up business on Saturday. The victories qualify Springtown for the area playoffs, where they will face the Vernon Lady Lions. All games will be played at Henrietta High School.
Springtown plays Vernon at 6 p.m. Friday and at 5 p.m. Saturday. Game three will be held after Saturday's game if needed. 
Aledo 16, Lake Dallas 3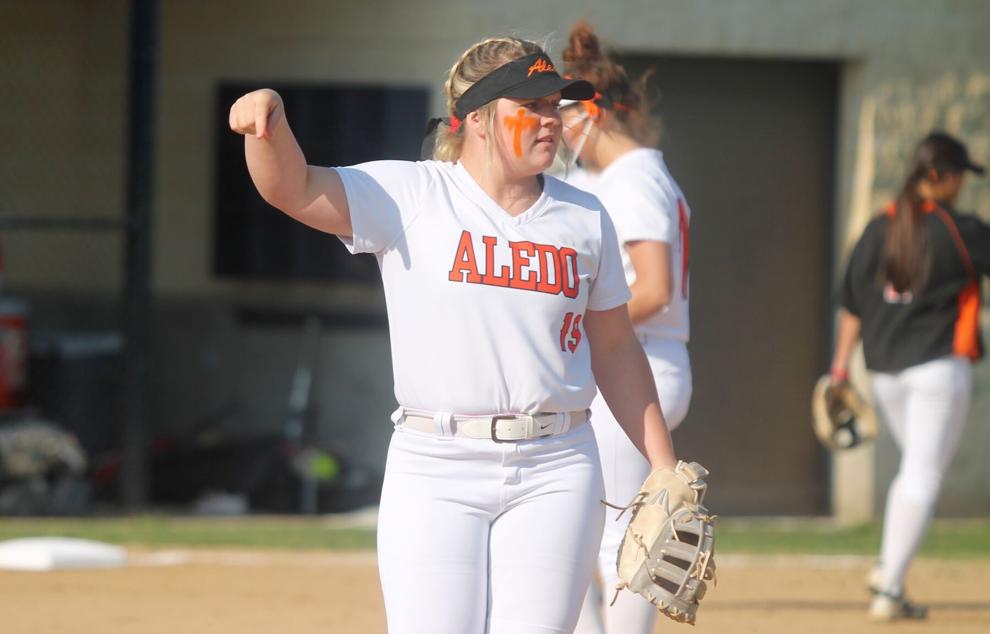 The Ladycats won their first playoff series against Lake Dallas on the strength of four RBIs apiece Claire Byars and Caitlin Beaty. Texas Ray added three RBIs, and Marissa Powell notched two. The Ladycats are preparing to take on the Centennial Spartans in the area round.
Aledo (21-4) plays Centennial at 6:30 p.m. Friday at Weatherford High School.
Graford readying for playoff run
The Lady Rabbits nabbed the District 9-1A district championship after an exciting regular season and earned a bye to secure the bi-district title. They face Jonesboro in the regional quarterfinals on Friday.
Graford (12-7) plays Jonesboro (3-10) at 5 p.m. Friday at Stephenville. 
Peaster 4, Holliday 16
Peaster 1, Holliday 11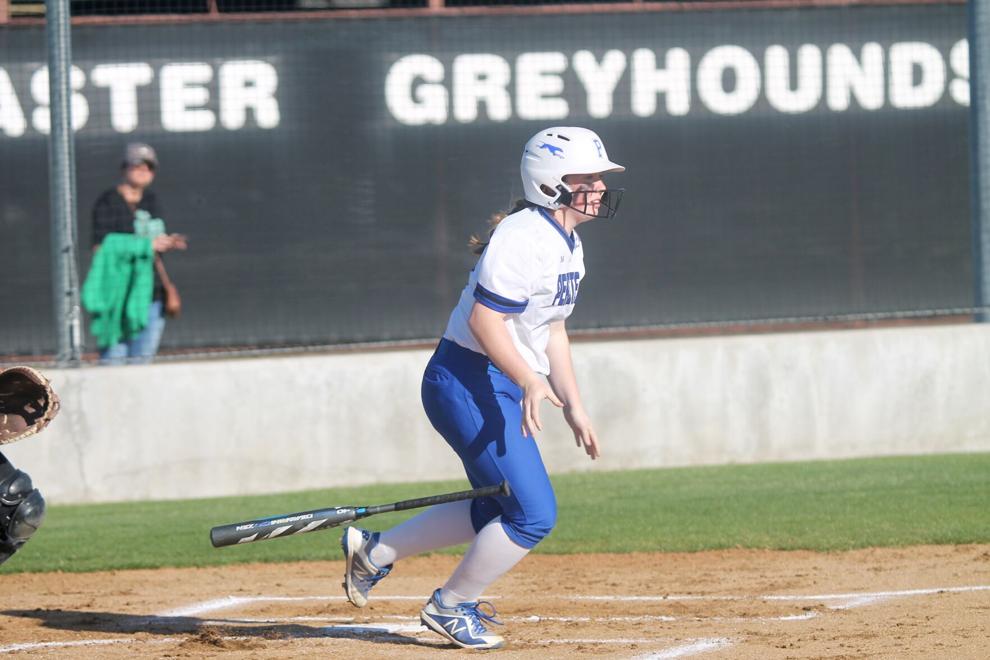 Peaster fell in consecutive games in the bi-district championship series against Holliday to see their season come to a close. The team finished 17-10 overall and 9-5 to finish in third place in District 8-3A.