Times and dates of games are subject to change. 
Baseball
Weatherford 7, Chisholm Trail 0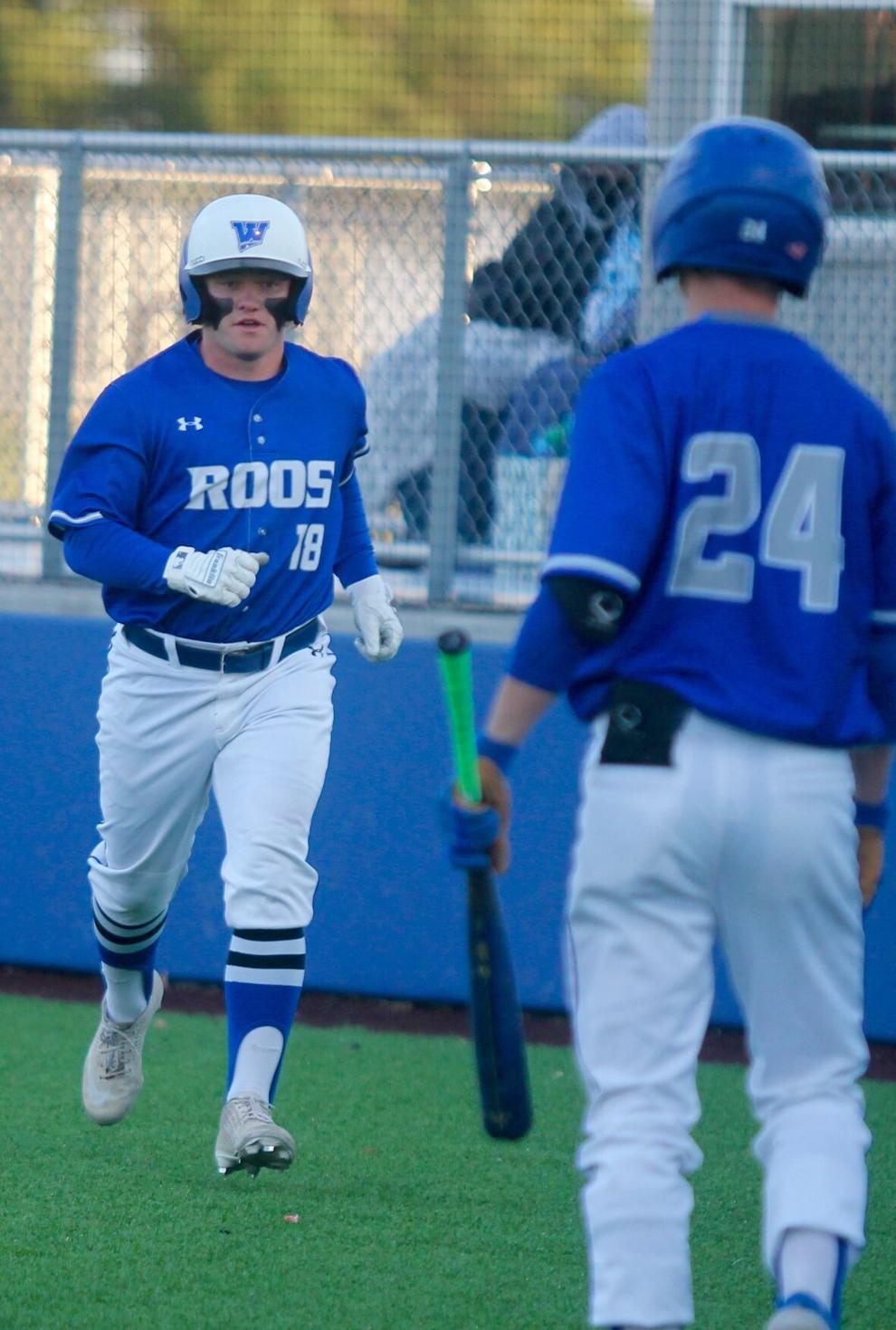 The Kangaroos aced another win on Monday behind a spectacular night on the mound for Hudson Stark, who tossed a complete game shutout to pick up his seventh win of the year. Stark allowed no runs on four hits and struck out six. 
Luke Bagwell, Bruce Collingsworth and Dawson Nelson led the Roos with two hits apiece, and Dayton Tockey, Trace Holcomb, Landon Ellington, Kannon Kemp and Kaden Kerbow had a hit each. Kemp led the way with two RBIs. Ellington and Bagwell scored a couple of runs apiece.
The win brings the Roos district record to 8-5 heading into the final regular season game with playoff prospects alive and well. Friday is Senior Night, and the team is inviting everyone to attend.
Weatherford (20-10) plays at 7 p.m. Friday at home against Chisholm Trail (10-15).
Brock 12, Dublin 2
The Eagles used four pitchers to tame Dublin on Tuesday, and the Eagles offense showed up ready to rock and roll. Eleven hits and a dozen runs later, Brock is one regular season game away from starting its playoff run. They face another team in Peaster that has clinched a postseason spot, but the rivalry between the two teams is so strong, rest assured they will show up ready for battle.
Brock plays at 7 p.m. Friday at home against Peaster.
Peaster 8, Millsap 1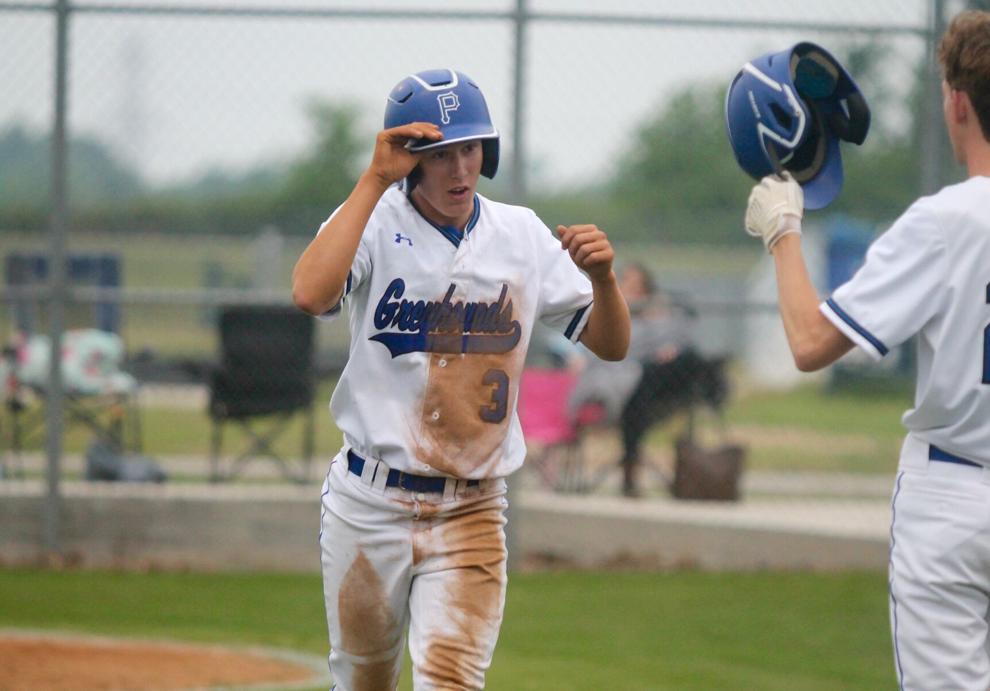 Everyone knew Tuesday's game was important for the Peaster Greyhounds. The team's longtime Head Coach Lynn Grimes is retiring after this year, and his son, JoJo, is a graduating senior. They and numerous other seniors are leaving soon, and a large crowd turned out for Senior Night, an annual tradition that spurs many a teardrop to fall on the field and in the stands.
The night was just as big for the Millsap Bulldogs, whose roster is filled with seniors fighting for their baseball lives. Peaster nailed down a playoff spot already and could win or lose Tuesday's game. The Bulldogs, however, needed to beat Peaster to stay in the hunt for a playoff spot.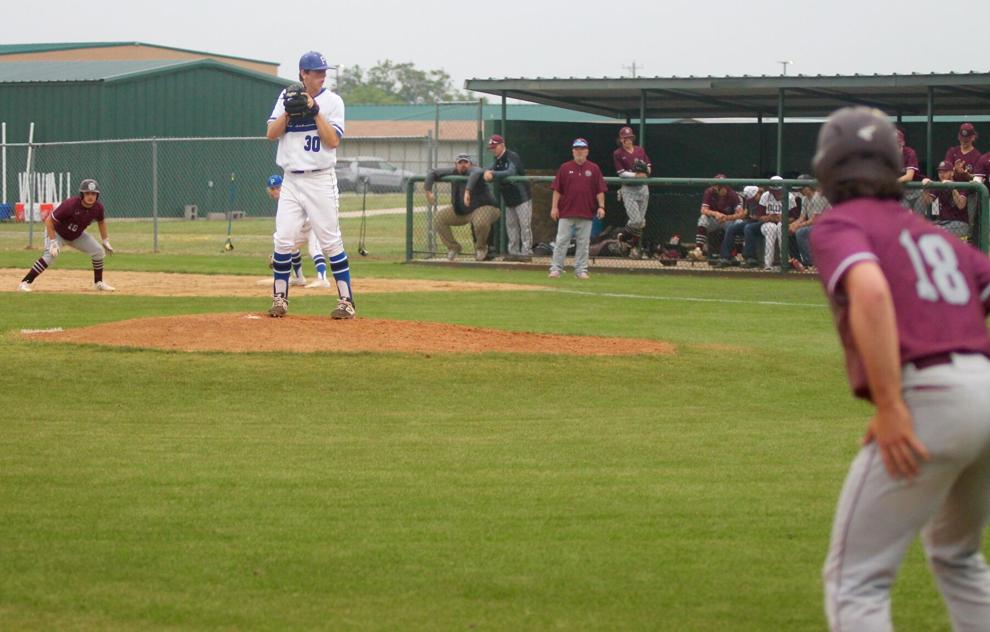 Peaster scored first, going up 1-0 after pinch runner Cash Seay scored on a face-first belly-scraping slide at home plate. Peaster plays on natural grass with natural dirt, so, naturally, the boys get gloriously grimy, with some seeming to go out of their way to make slides and dirty up their uniforms.
Grimes was pitching and found himself in a pickle early with runners at the corners and a tough batter at the plate with two outs. The senior tossed his way out the predicament to end the threat.
In the third inning, Millsap's Weston Moore stretched a single into a double with the help of a Peaster throwing error. The Bulldogs dugout erupted, knowing their season was on the line. Above the din, one boy's single word, yelled at this top of his lungs, could be heard with concise clarity: "Baseball!"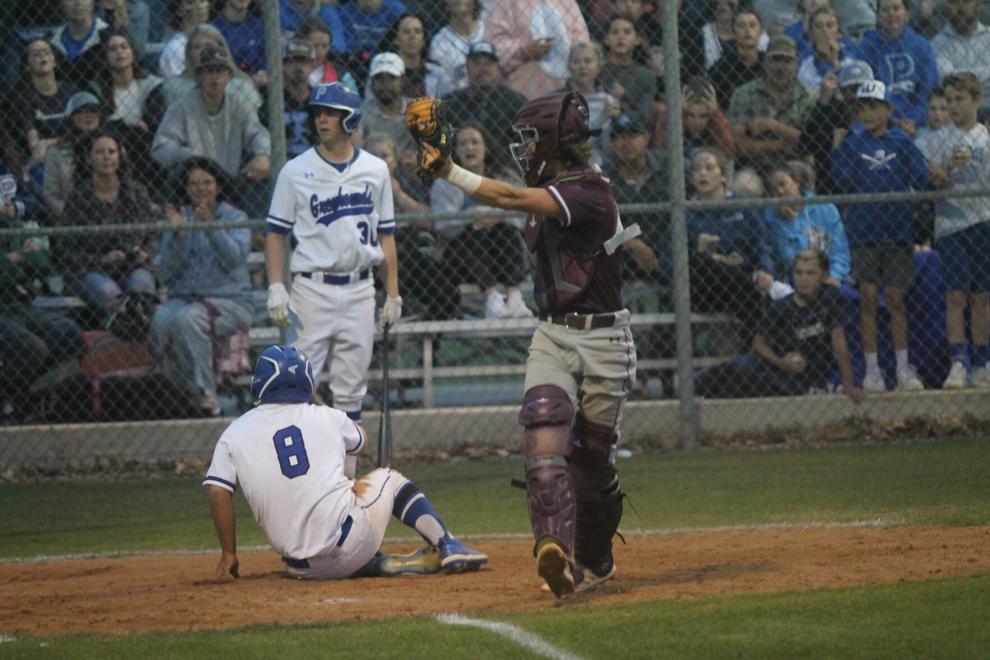 Baseball is big in Peaster and Millsap, and the towns are close enough geographically that both sides of the field were packed with spectators. They persevered as a gusting wind became more of a constant, relentless 35-mph beat-down as the game continued.
Millsap's Aldo Calvillo punched a long ball to score Moore and tie the game 1-1, keeping the Bulldog's playoff hopes alive.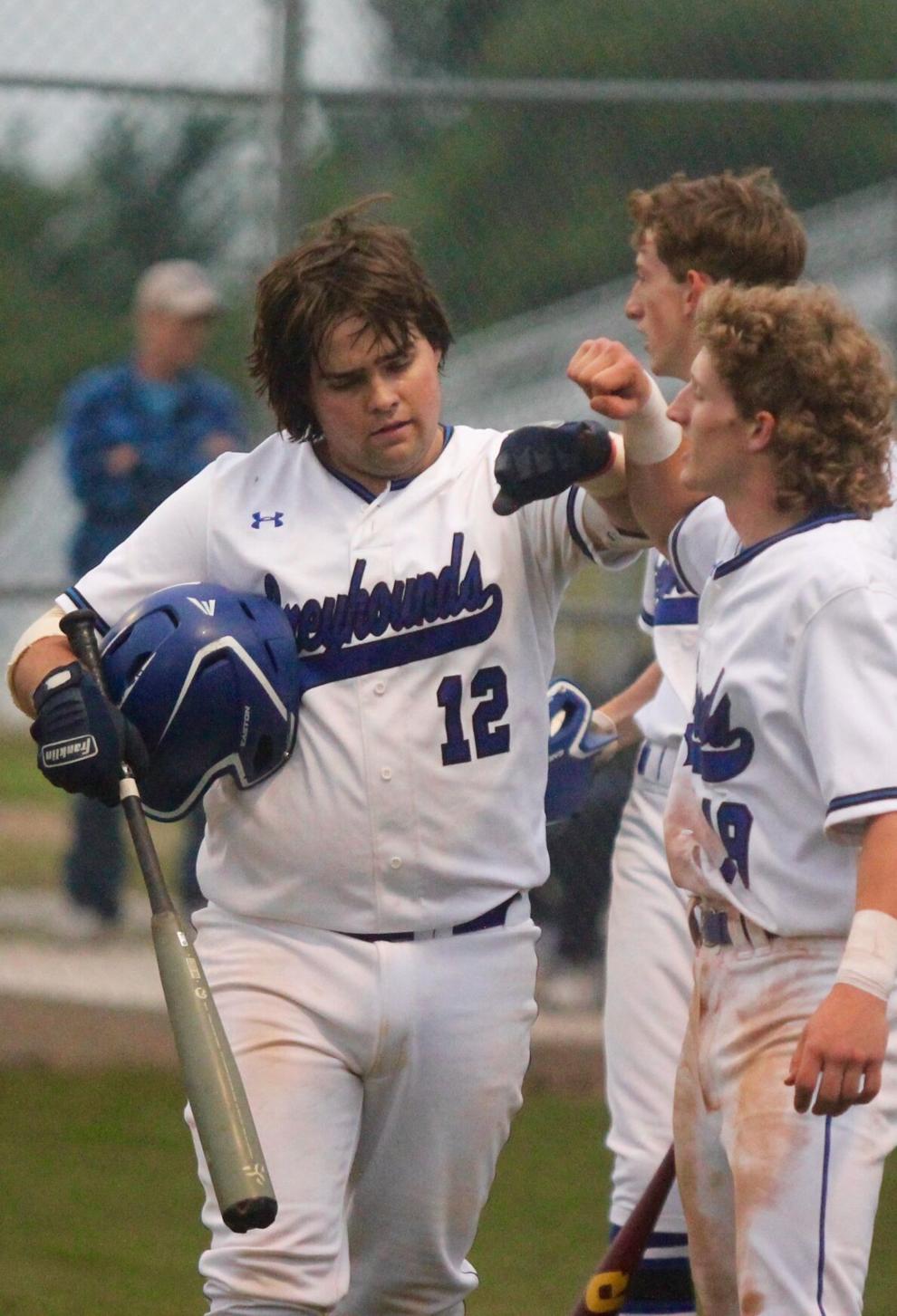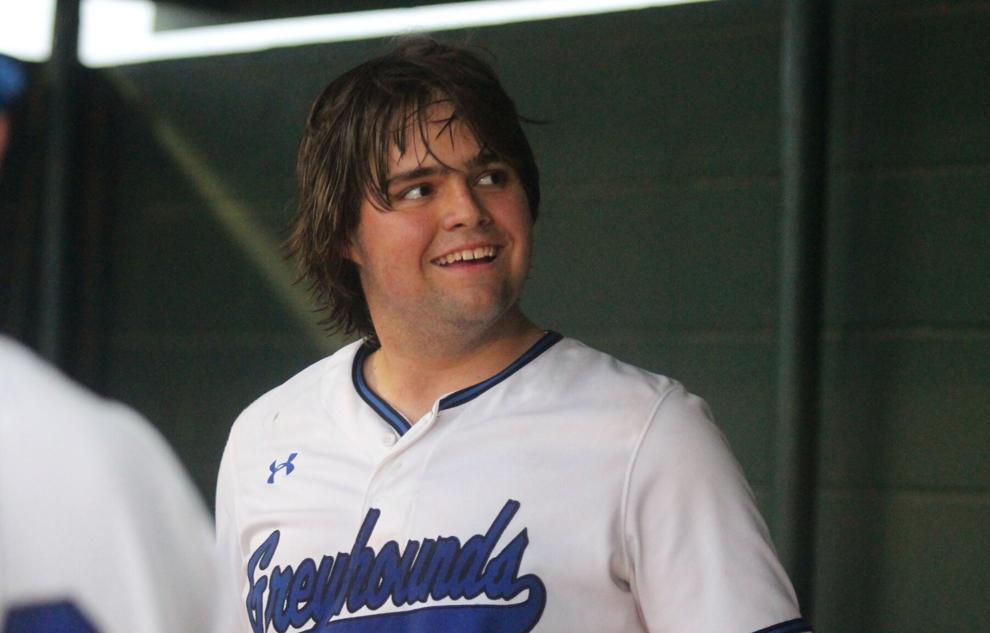 Baseball fates are fickle, though, and Millsap's high hopes were pummeled when Peaster senior Carter McCullough powdered a ball over the fence for a three-run homer. Grimes maintained his groove on the mound and kept Millsap batters guessing with off-speed pitches, and the Bulldogs watched their playoff hopes blow away in the wind.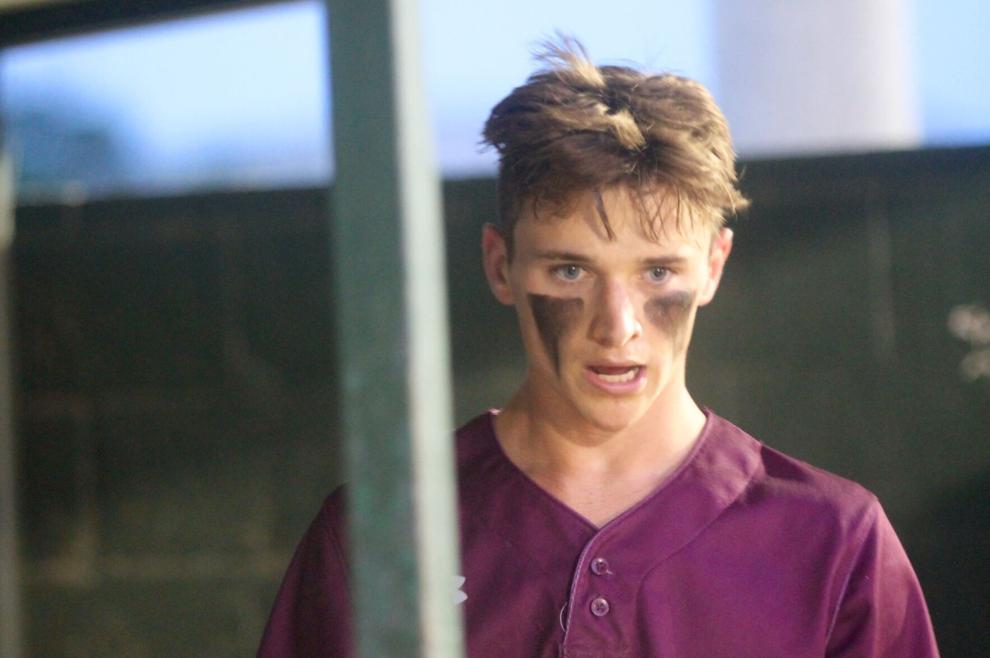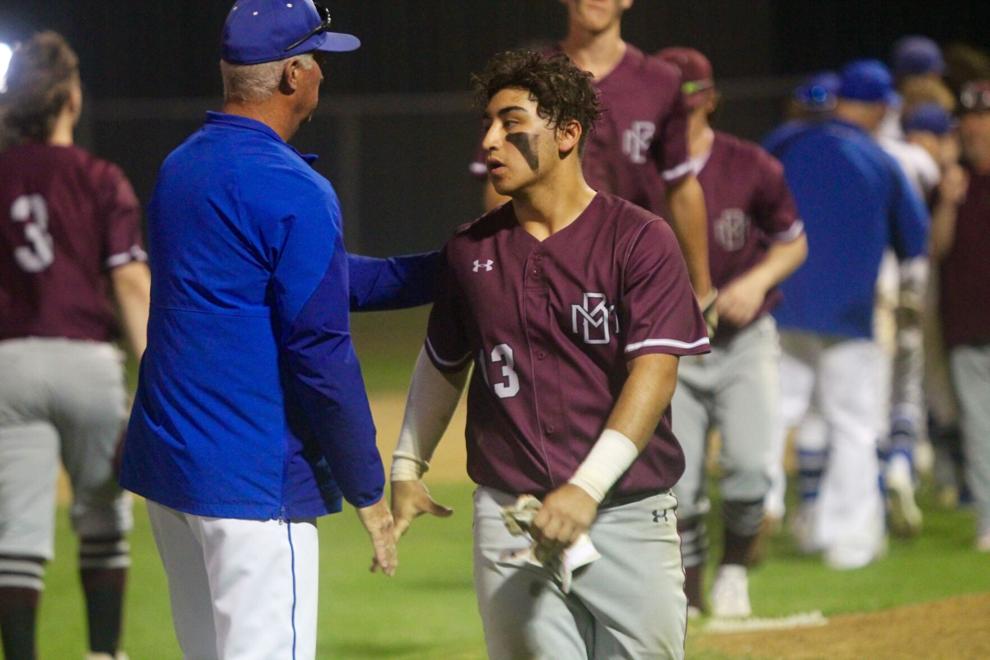 After the game, Millsap Head Coach Paul Vaughan and his assistants spoke with tenderness to his senior-heavy team, some of them shedding tears as they sat in a huddle near the first-base line.
"They are pretty disappointed, of course," he told the Weatherford Democrat moments later.
Vaughan told his team that tough games provide opportunities to learn and grow.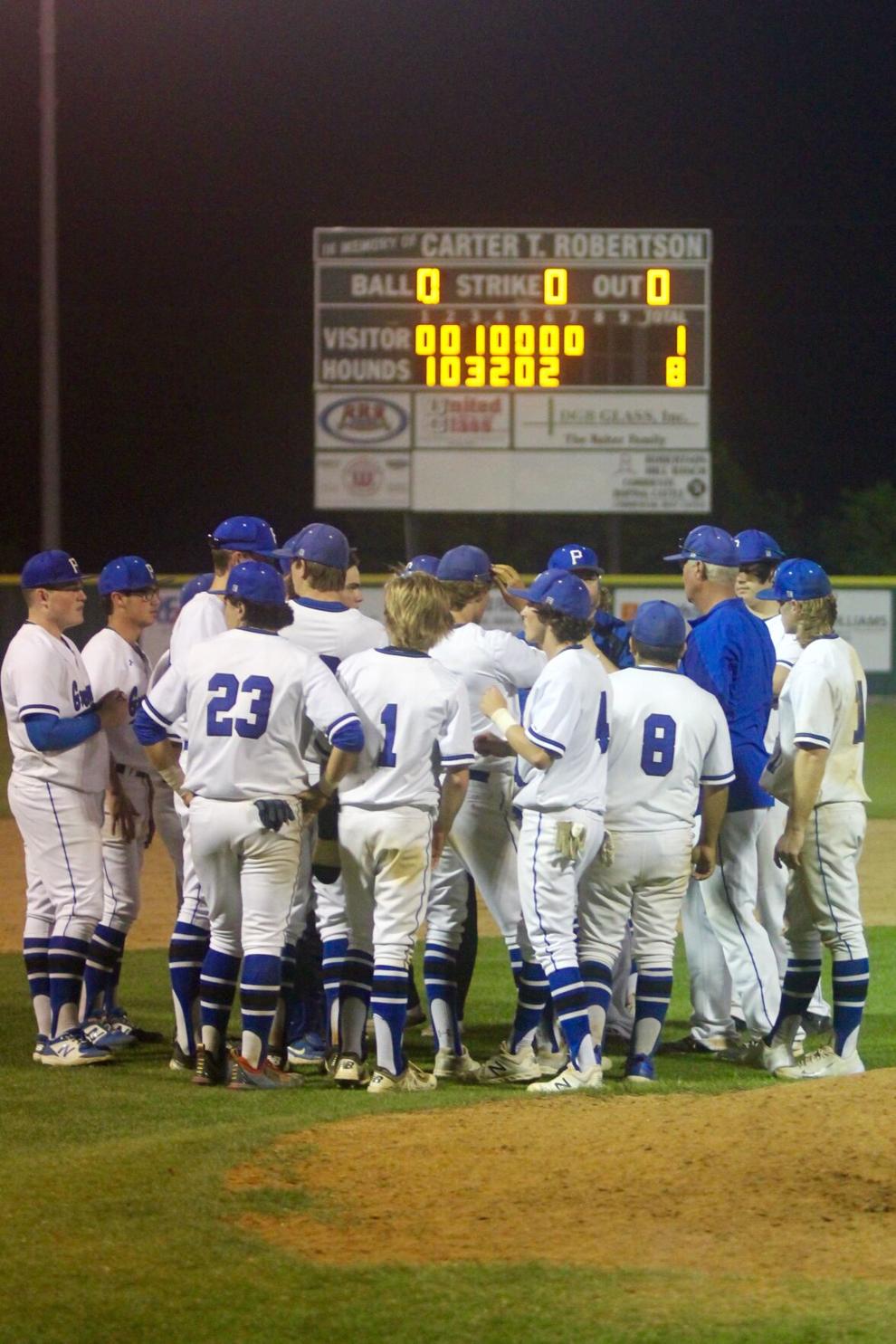 "It's been a good year for us," the coach said. "This is the first time in a long time that Millsap went into the last week of the season with a chance to go to the playoffs. We just came up short. Peaster played a very solid ballgame and won the game."
One thing is certain.
"We are going to be back out here next year trying to do it again," he said.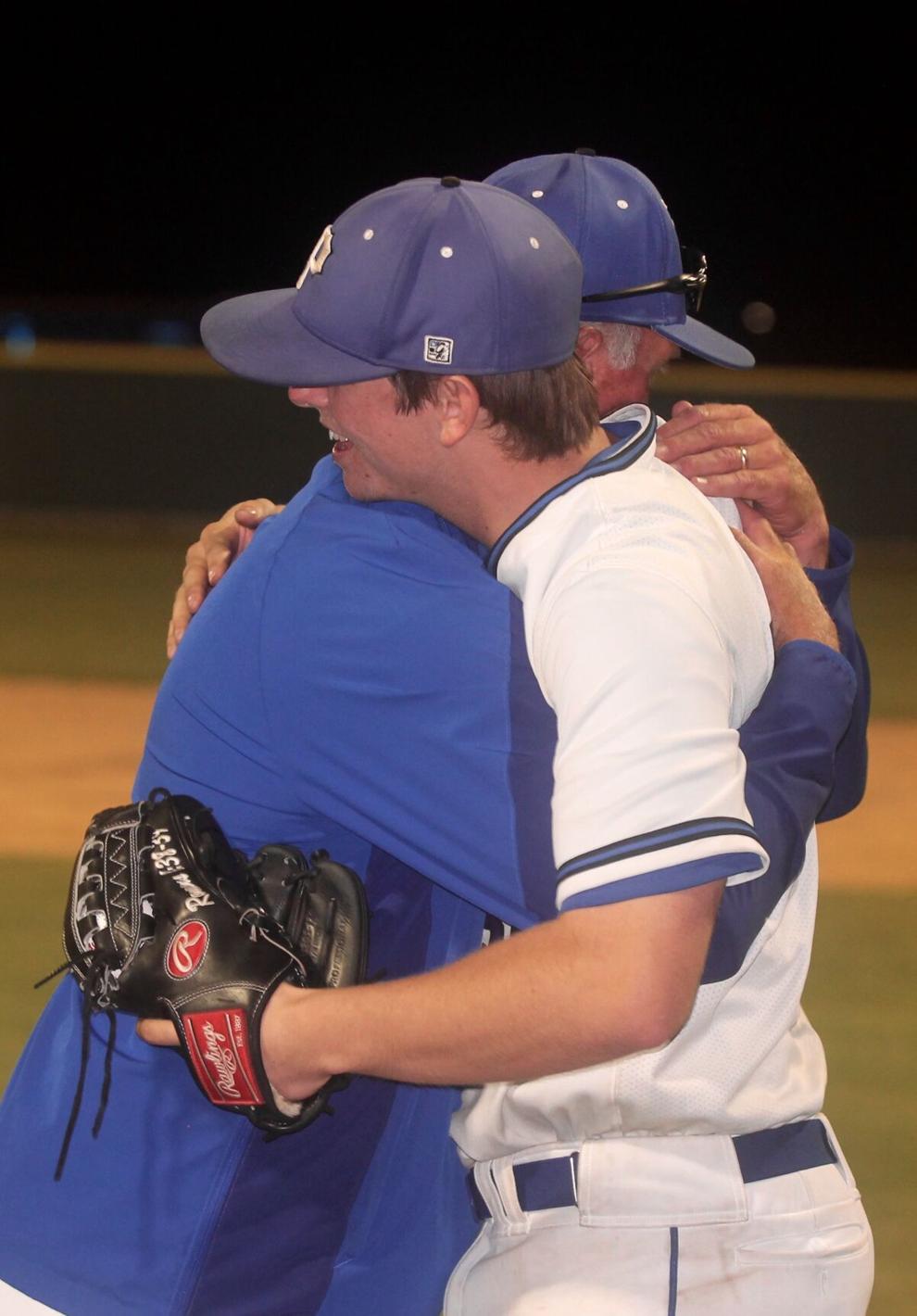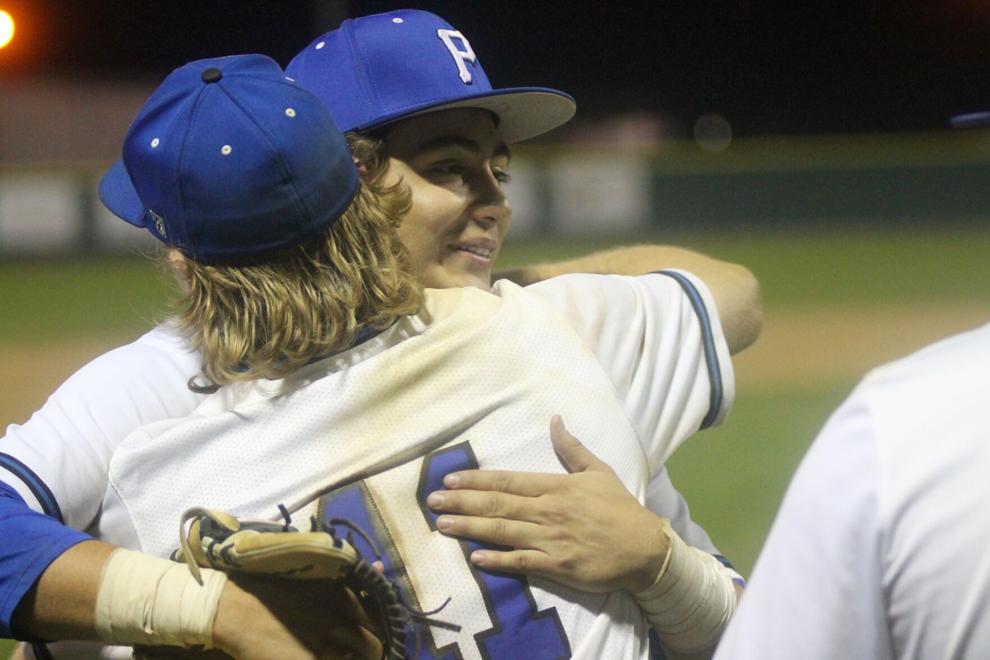 As he spoke, the victors had gathered on the third-base line for Senior Night ceremonies. Families walked the players to home plate, and, one by one, players made a trip around the bases to shake hands and hug teammates and coaches.
After the seniors enjoyed their moments, the team gathered around their head coach to award him a plaque and a bat. They waited for Grimes to respond, but the words stuck in his throat. After a few moments, he said, "I love you," and left it at that.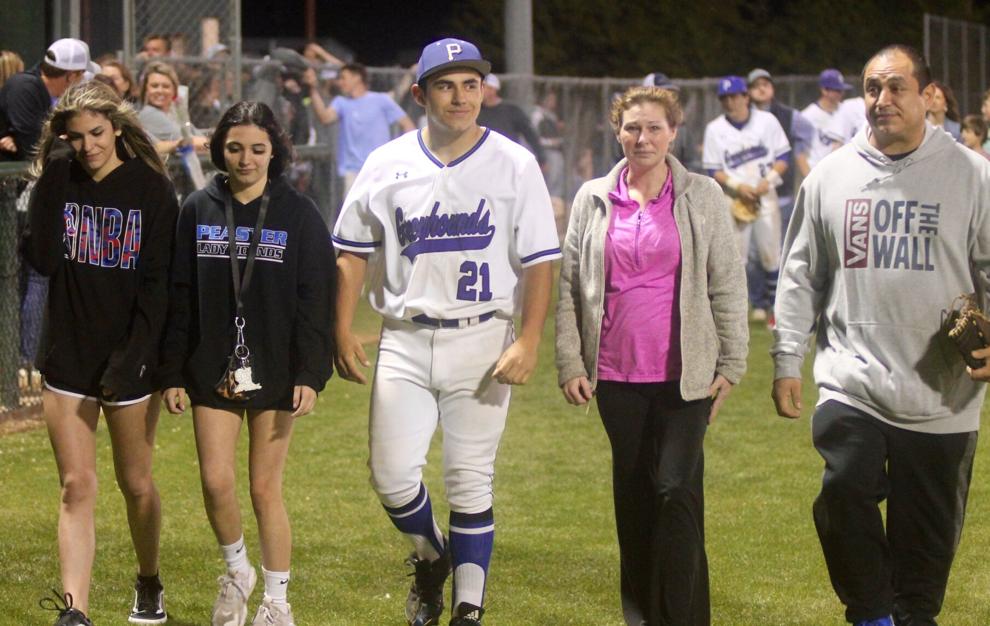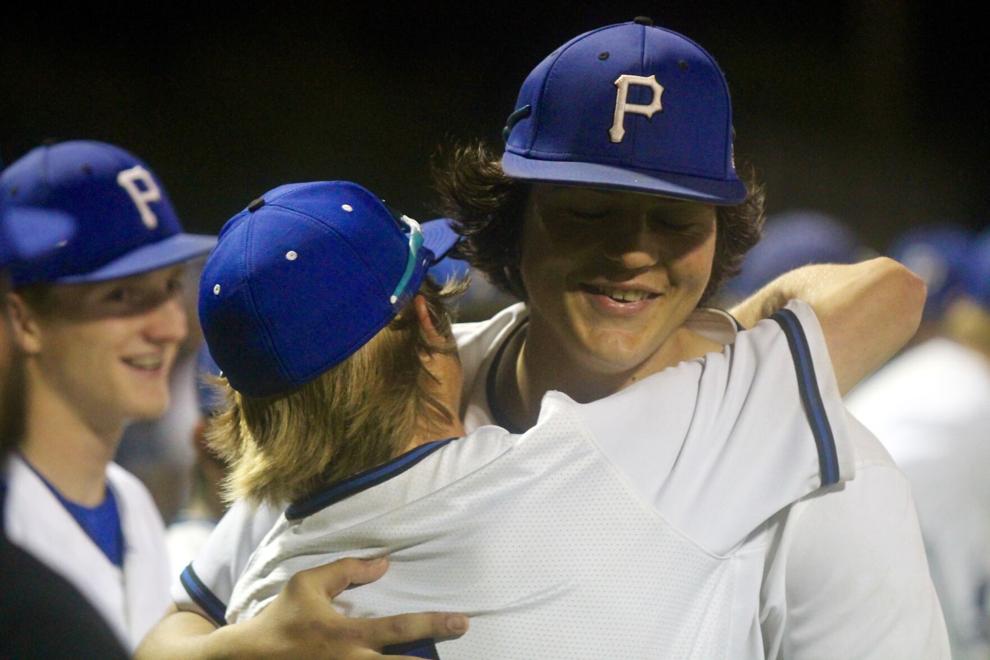 "Take a lap, coach!" someone yelled from the stands.
Grimes made a trip around the bases as the fans clapped. At this time next year, Grimes will be working at his ranch or watching his son, JoJo, playing baseball at Hill College most likely.
Grimes led teams at Crowley for 19 years before arriving at Peaster and enjoyed 31 years of coaching.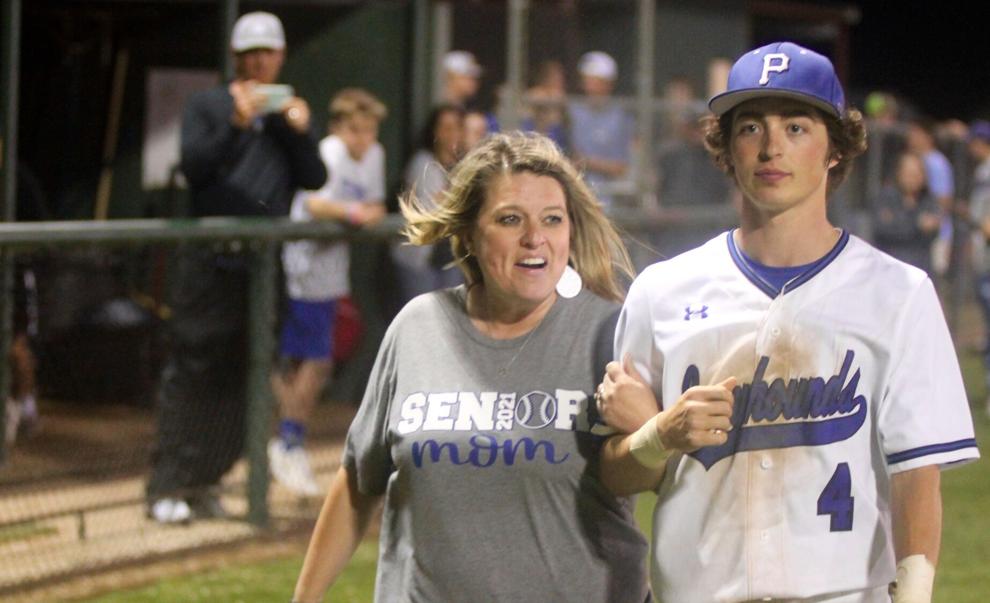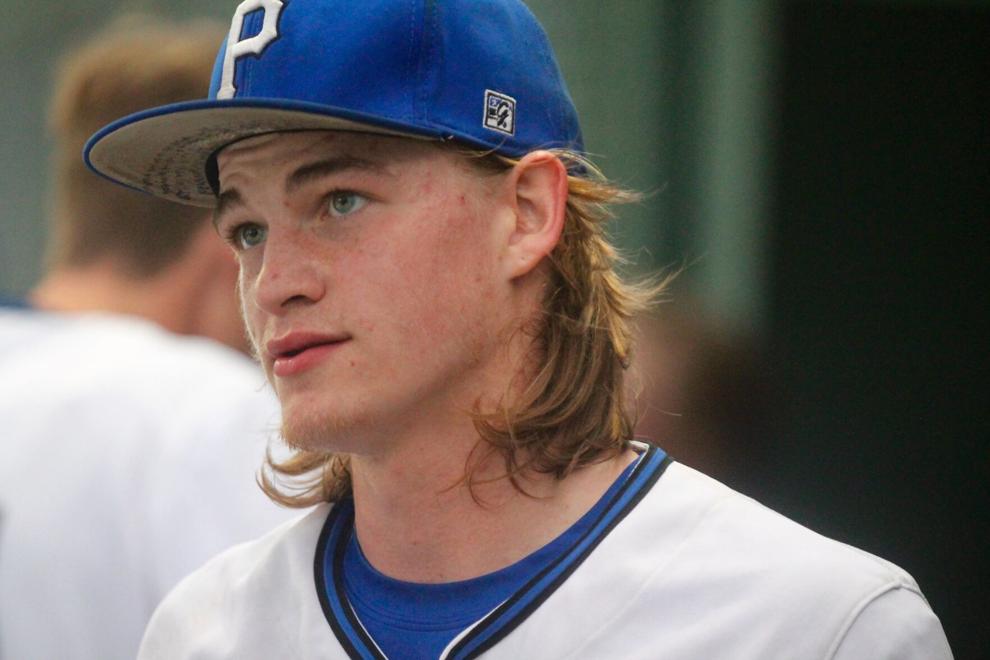 "It's real mixed emotion," he said. "You've got 31 years going through your head of players and teams. It's some great memories. I've been so blessed through it all. We've been so fortunate to have such good families, administrations, schools and the community. I don't have enough good words to say."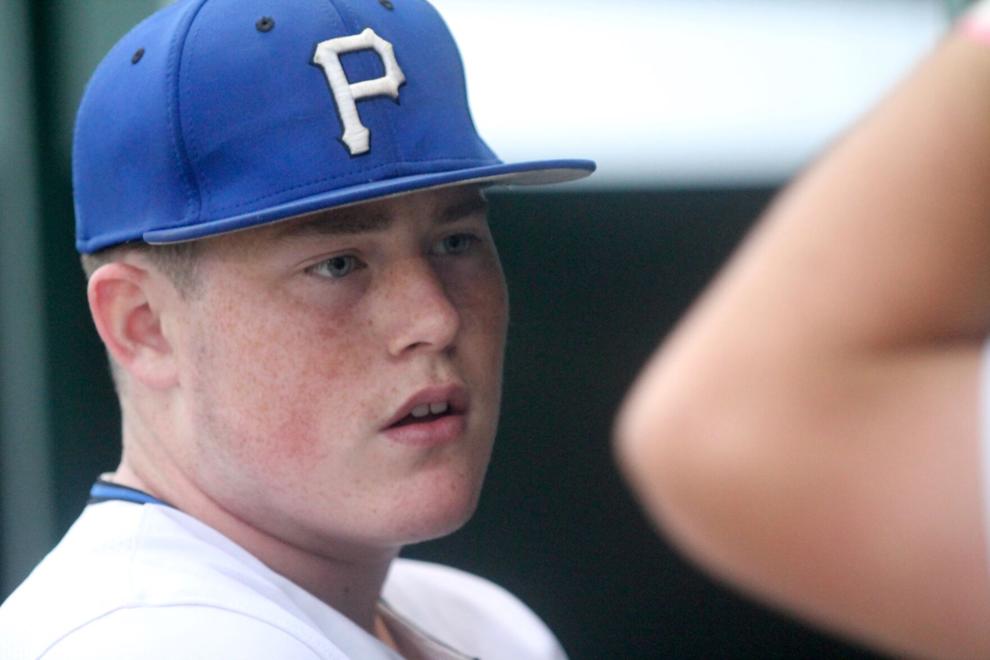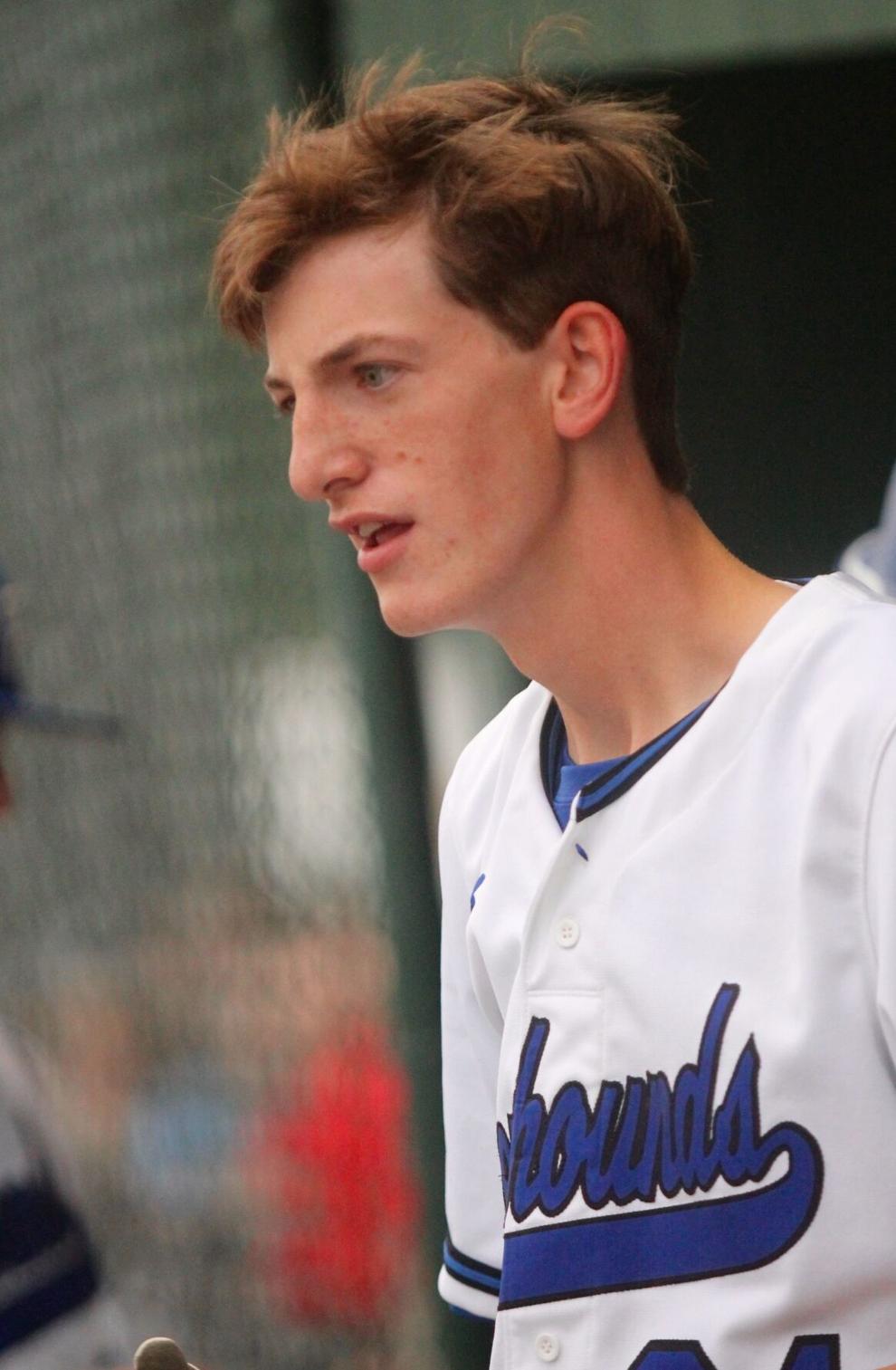 Now the playoffs loom with the prospect of maybe nabbing a state title on his way out the door.
"We'll see where it goes," he said. "You've just got to get in there and get hot at the right time."
He will be relying, as usual, on his seniors to lead the way.
"I'm so proud of them" after bouncing back from missing the 2020 season for COVID, he said. "The seniors stepped up and worked hard and improved and got better and better. They kept battling. I'm proud of them for seeing their hard work pay off."
Poolville 10, Alvord 12
Alvord's 10-point lead in the fifth inning might have been enough to kill the spirit of some teams. Not the Monarchs. Poolville battled back with eight unanswered runs before falling in the seventh.
Kole Blaylock, Billy Boggs, Max Dickerson, Gus Frizzel, Gus Gammill, Evan Lang and Ty Smeal enjoyed productive plate appearances for the Monarchs. 
Poolville (9-17) plays at 6:30 p.m. Friday at Alvord (8-2) to close the regular season.
Aledo 12, Wichita Falls 0 
The Bearcats used two arms to toss a shutout — Carter Shands for four innings and Luke Paulson for one.
Creed Williams went two-for-three at the plate with a run and three RBIs. Max Belyeu, Zach Harrison and Sam Sisk knocked in two RBIs apiece, and Carter Campbell and Parker Stegall had one each.
Aledo (18-7-1) plays at 6 p.m. Tuesday at Wichita Falls (12-3).
Springtown 5, Decatur 6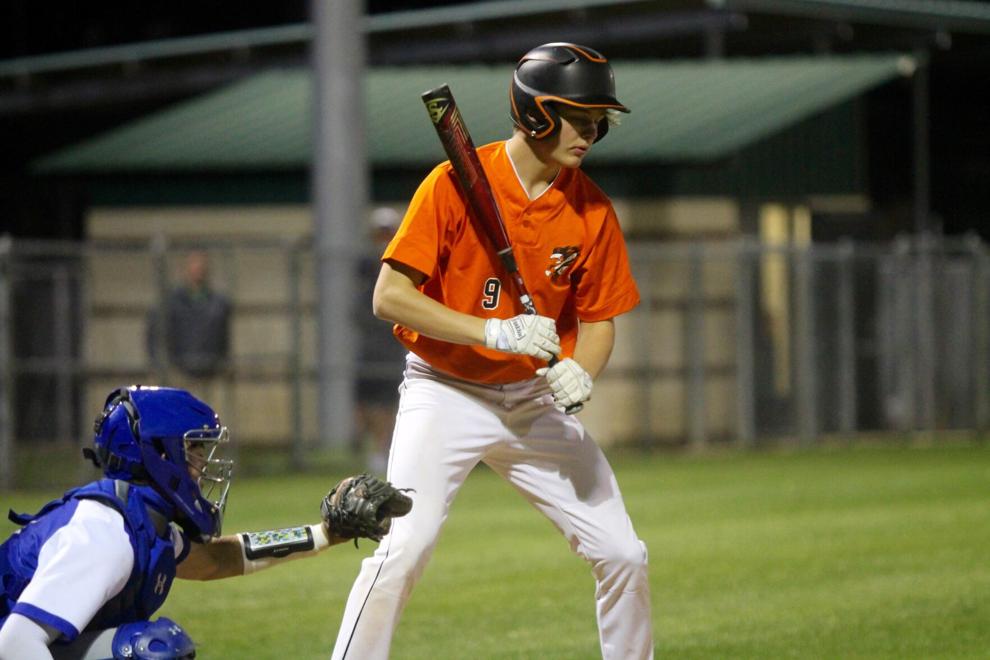 The Porcupines wanted to knock off Decatur and improve their seeding for the playoffs. Instead, they lost a heartbreaker and remain in third place with one game remaining in the regular season. Now, they want to even the series with Decatur and head into the playoffs with momentum.
Springtown (20-10) plays at 7:30 p.m. Friday at Decatur (14-9-2).
Gordon 11, Three Way 7
The Longhorns finished their regular season on Tuesday by toppling Three Way.
Other games scheduled:
Perrin-Whitt plays at 6:30 p.m. Friday at home against Muenster to end their regular season.
Weatherford Christian (17-7) will end the regular season at 4:30 p.m. Thursday at home against Pantego before embarking on a playoff run to defend its state title.
Softball
Weatherford girls ready to launch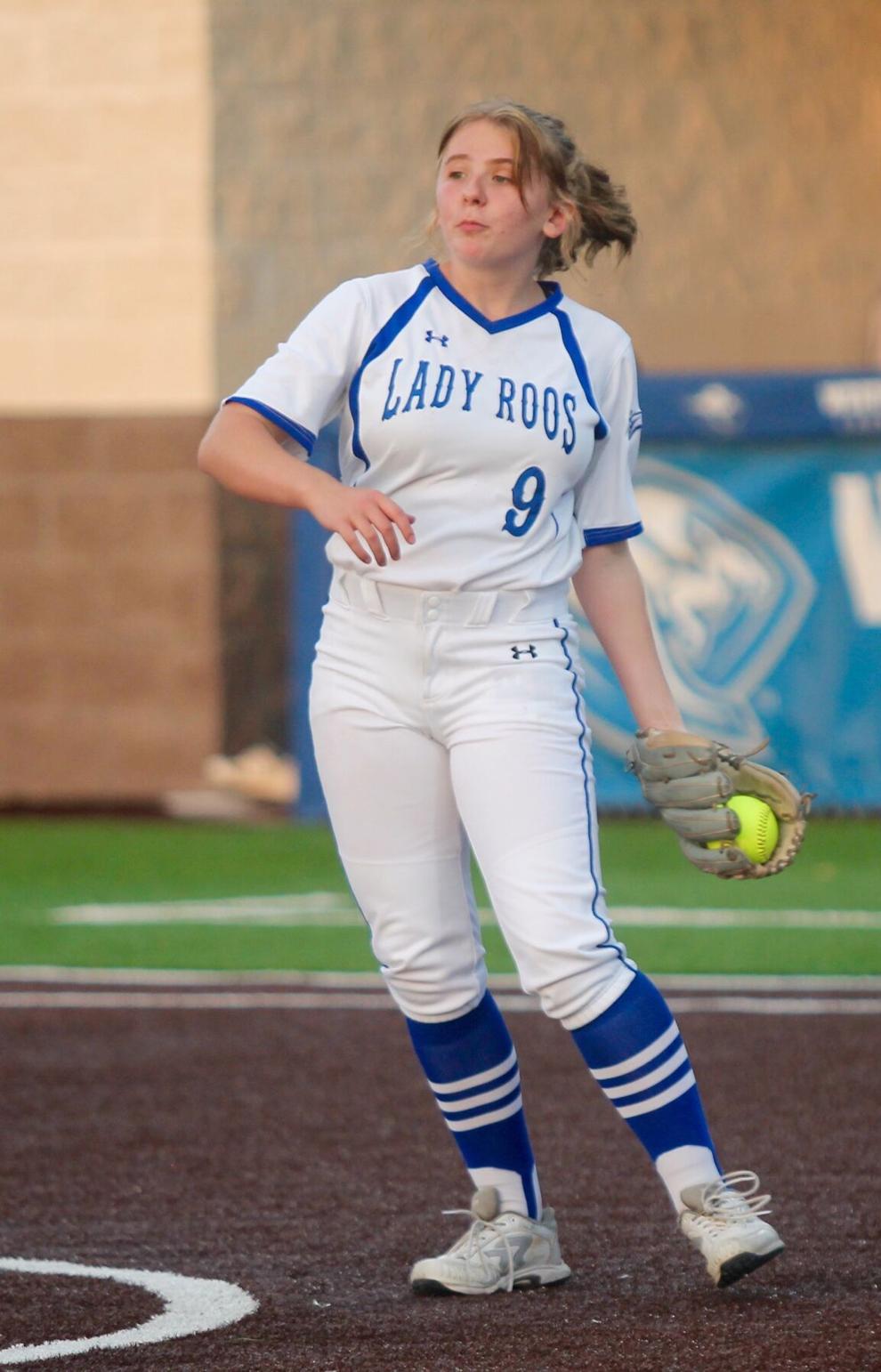 The Lady Roos must be feeling good right about now as playoff week begins. They have a focused and proven coach in Jeff Lemons. They have one of the best pitch-and-catch combos in Lauren "Slay" Belles and Addie Tidwell. Their roster contains hard hitters, fast runners and ambitious athletes intent on winning a state title.
Nothing left to do but play ball!
Weatherford will compete in the bi-district playoff series with Southlake Carroll this week. Weatherford (23-2-1) plays at 7 p.m. Thursday at Southlake (14-12) and 7 p.m. Friday at home. A third game, if needed, will be played at 2 p.m. Saturday at Southlake.
Peaster 7, Comanche 4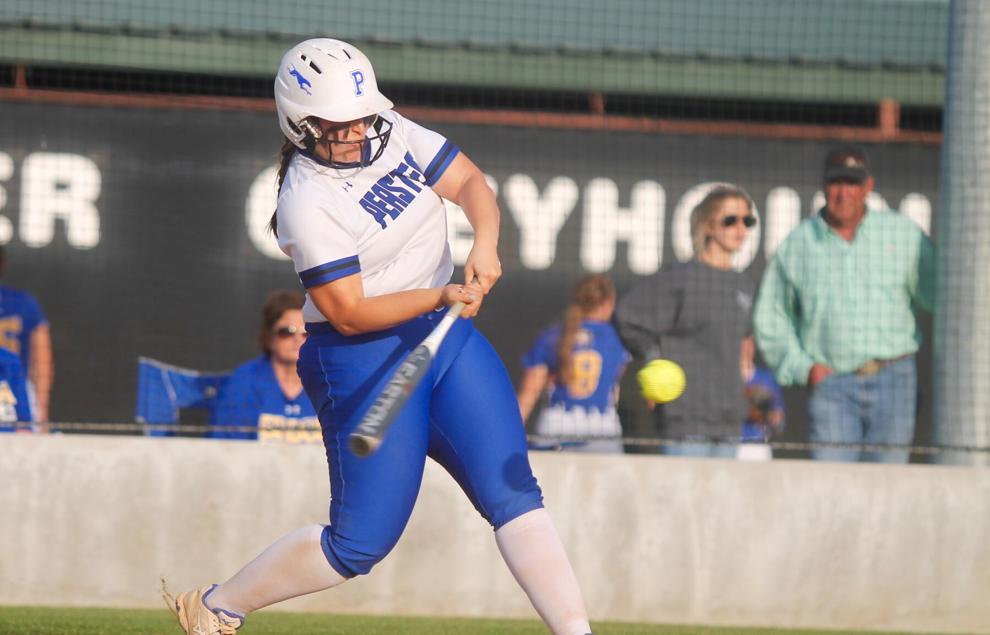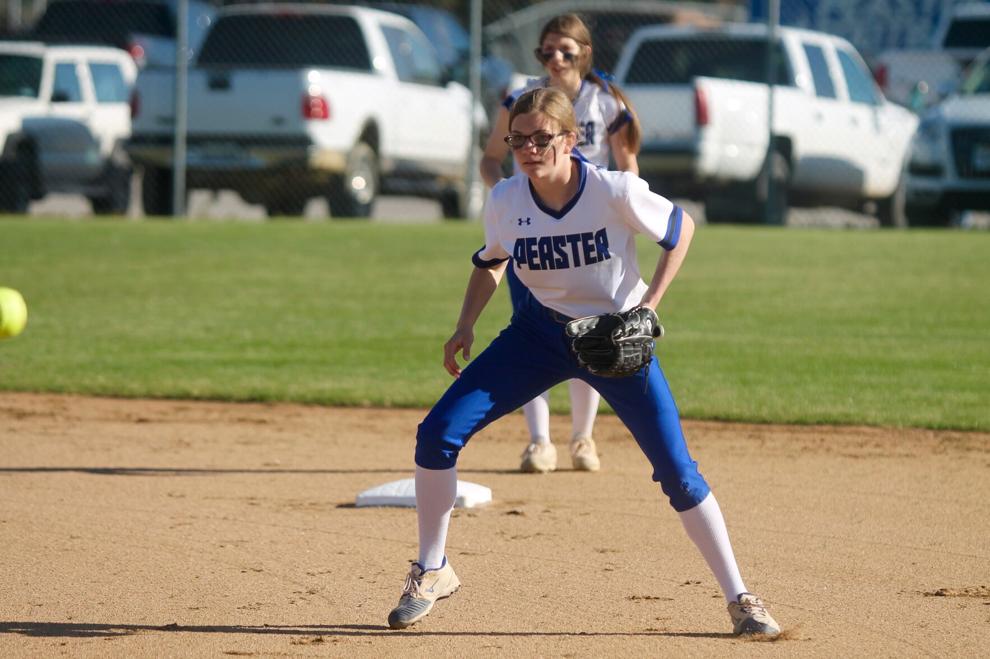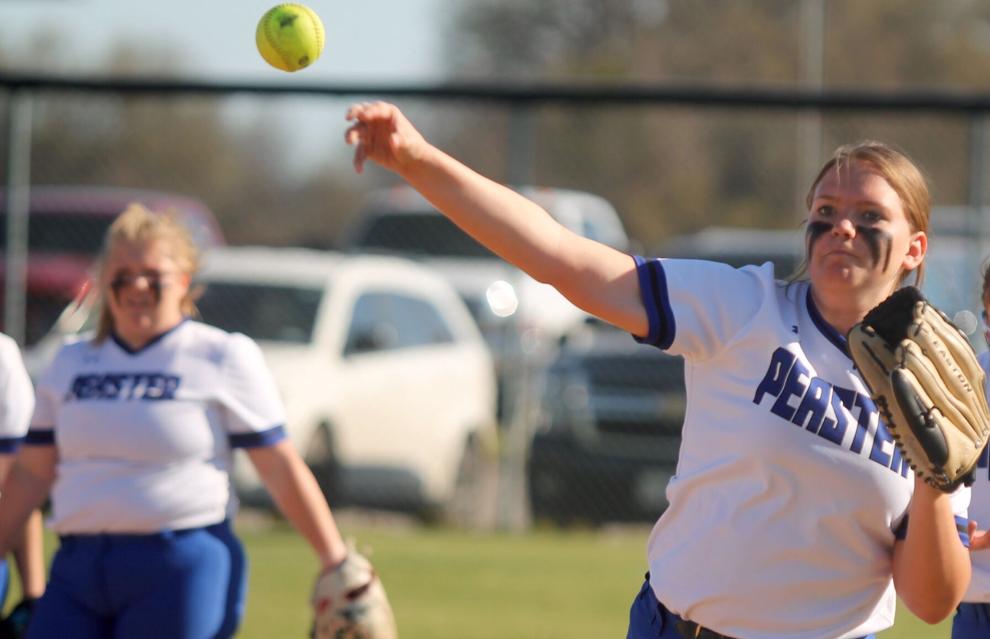 Peaster (16-8) ended its regular season with a win over Comanche. The Lady Greys spread out nine hits from eight batters, including four RBIs by Kelie Ruddy. Addison McConathy, Ryen Browning and Cody Ruddy knocked in a run each. Kamden Hutton scored three runs.
For the playoffs, Peaster plays at 5 p.m. Thursday and Friday against Holliday at Bowie. A third game, if needed, will take place at 7:30 p.m. Friday.
Graford readying for playoff run
The Lady Rabbits (12-7) nabbed the District 9-1A district championship after an exciting regular season and earned a bye to secure the bi-district title and are waiting to see who they will play in the regional quarterfinal game.
Other games scheduled:
Brock (19-7-1) plays at 5 p.m. Thursday in a non-conference game at Henrietta (7-10).
Aledo (19-4) plays a bi-district doubleheader — 10 a.m. and 1 p.m. — at home on Friday against Lake Dallas.