Baseball
Weatherford 10, Haltom 7
Friday's heartbreaking 0-1 district loss to Bell stung, and the Roos sat with Head Coach Jason Lee for a long time afterward discussing the private things that battle-tested warriors convey behind closed doors — or, in this case, behind a netted batting cage. It was the last night of winter, and the Roos felt the coldness.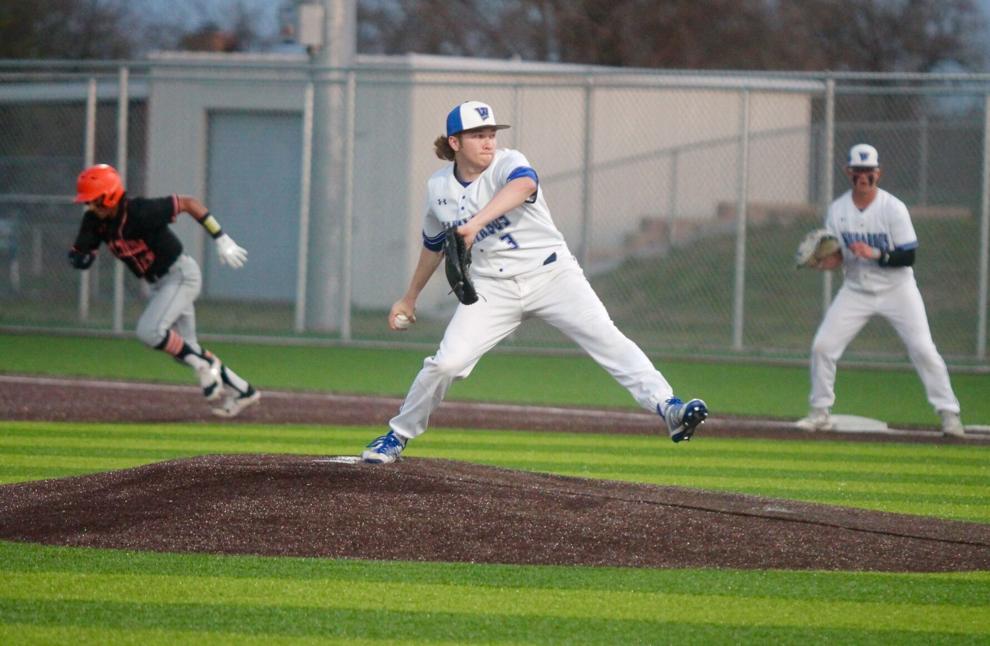 Spring forward to Tuesday at Roo Field. The sun was shining. Spring had arrived, a time of long days and warmer evenings — and redemption!
The Buffalos of Haltom drew first blood, putting up a run in the first inning. The Kangaroos of W-Town responded with their own run in the bottom of the first, aided by a Haltom fielding error. 
In the third inning, Roo bats blossomed like redbuds, and by the time the pollen had cleared, Weatherford was up 9-1.
Haltom fought back and might have put a gnawing feeling in the pits of a few Roo stomachs by scoring six runs in the fifth and sixth innings after Weatherford's bats had cooled.
The Roos' big lead held, though, with the help of strong pitching and defense, and Weatherford improved its district record to 2-1.
Hudson Stark earned the win pitching one and 2/3 innings and giving up four runs on two hits and striking out six. Dayton Tockey pitched solid relief for one and 1/3 innings, allowing no hits and striking out four. Kannon Kemp pitched a scoreless seventh inning to put the Buffalos to bed and earn a save.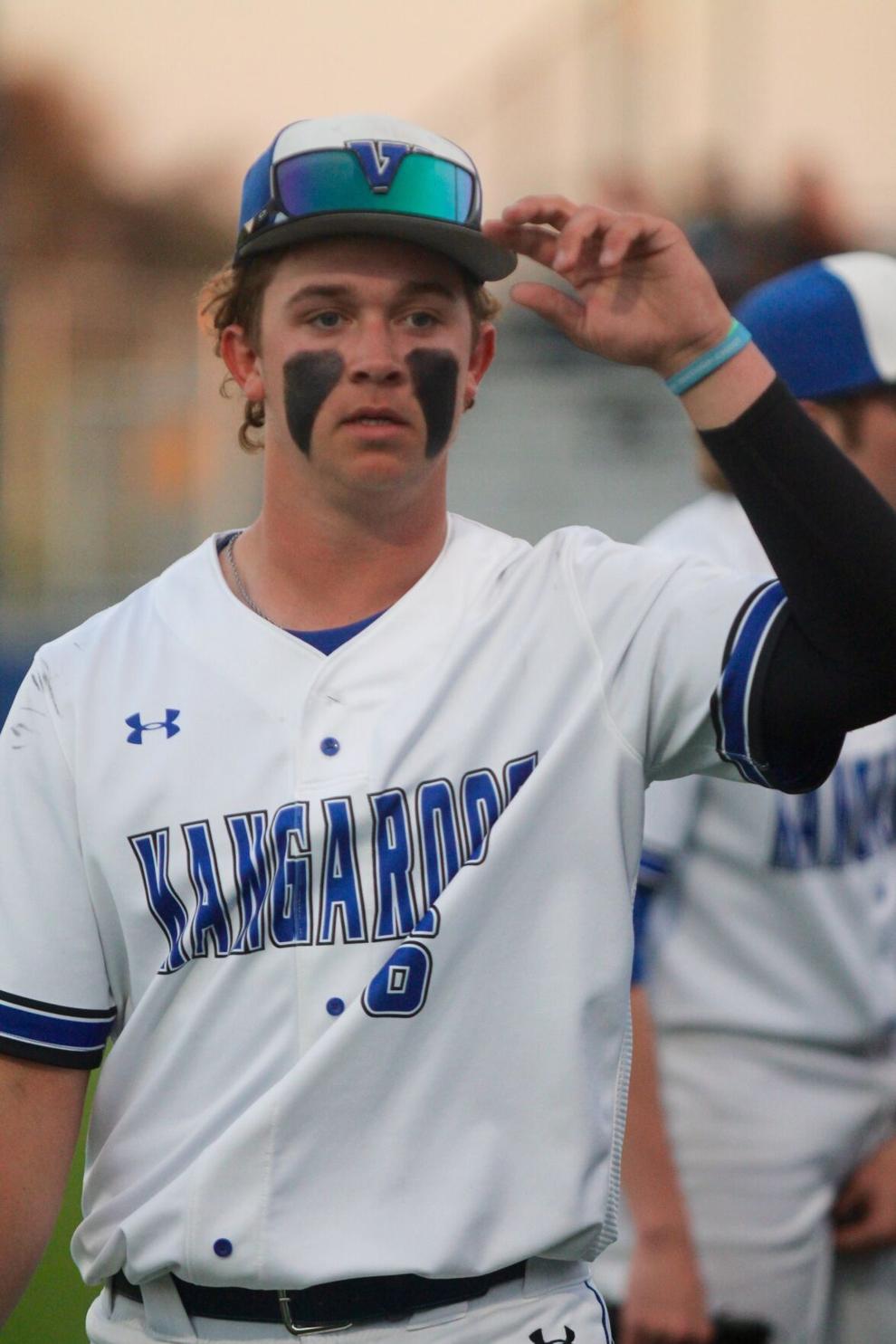 Kaden Kerbow led the Roo offense with two hits and two runs. Jake Williams, Juan Mascorro, Luke Bagwell, Trace Holcomb and Dawson Nelson all added hits. Mascorro batted in three runs, and Nelson punched in two.
Weatherford (14-5) plays at 7 p.m. Friday at Haltom (5-9-1).
Mineral Wells 0, Iowa Park 5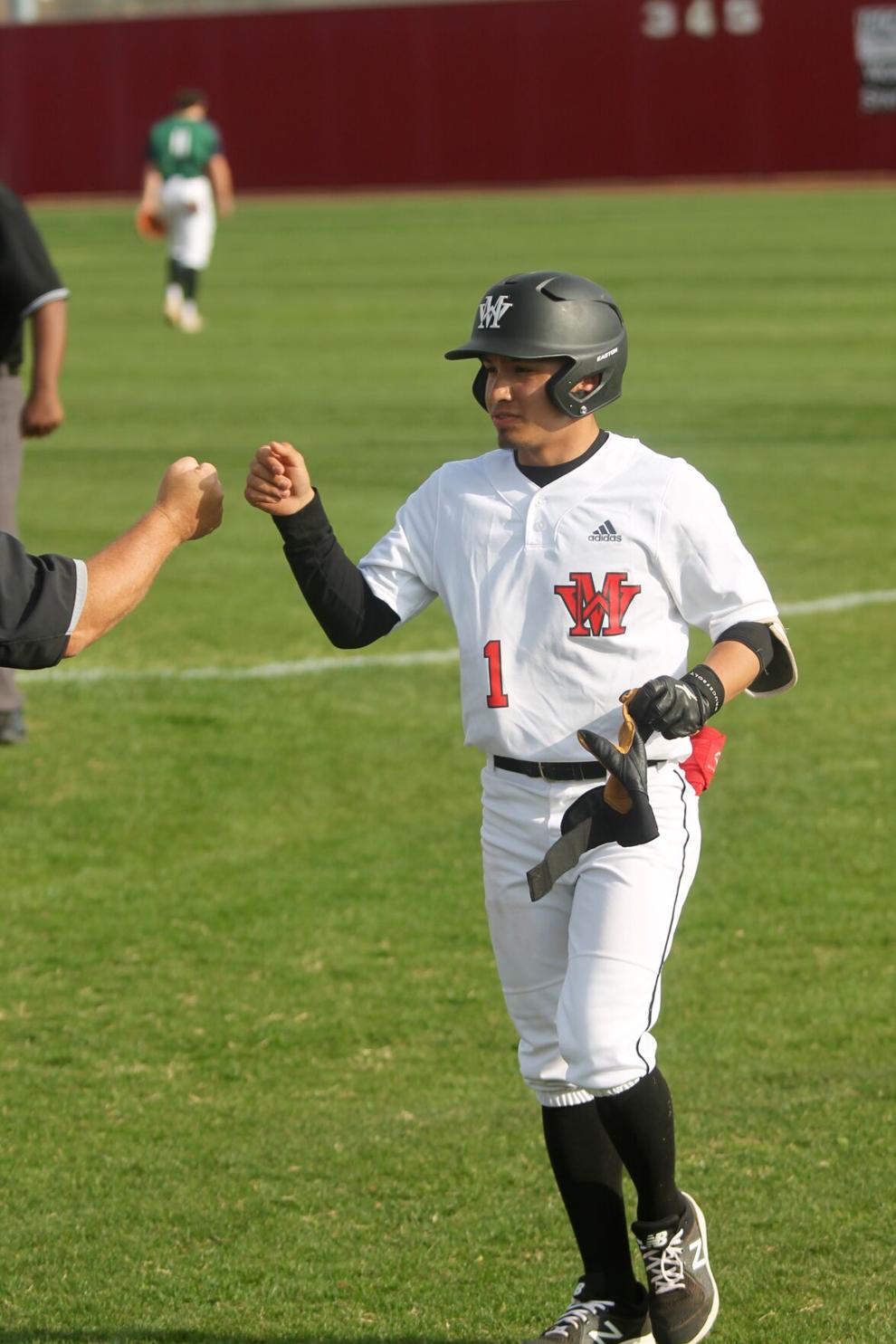 This one-run game was up for grabs heading into the seventh inning. Isaiah Santibanez had pitched with strength and finesse for six of those innings, but Iowa Park scored four more in the top of the seventh. The Rams' big bats remained quiet.
Mineral Wells (5-10-1) plays at 7 p.m. Tuesday, March 30, at Vernon.
Brock 14, Bangs 2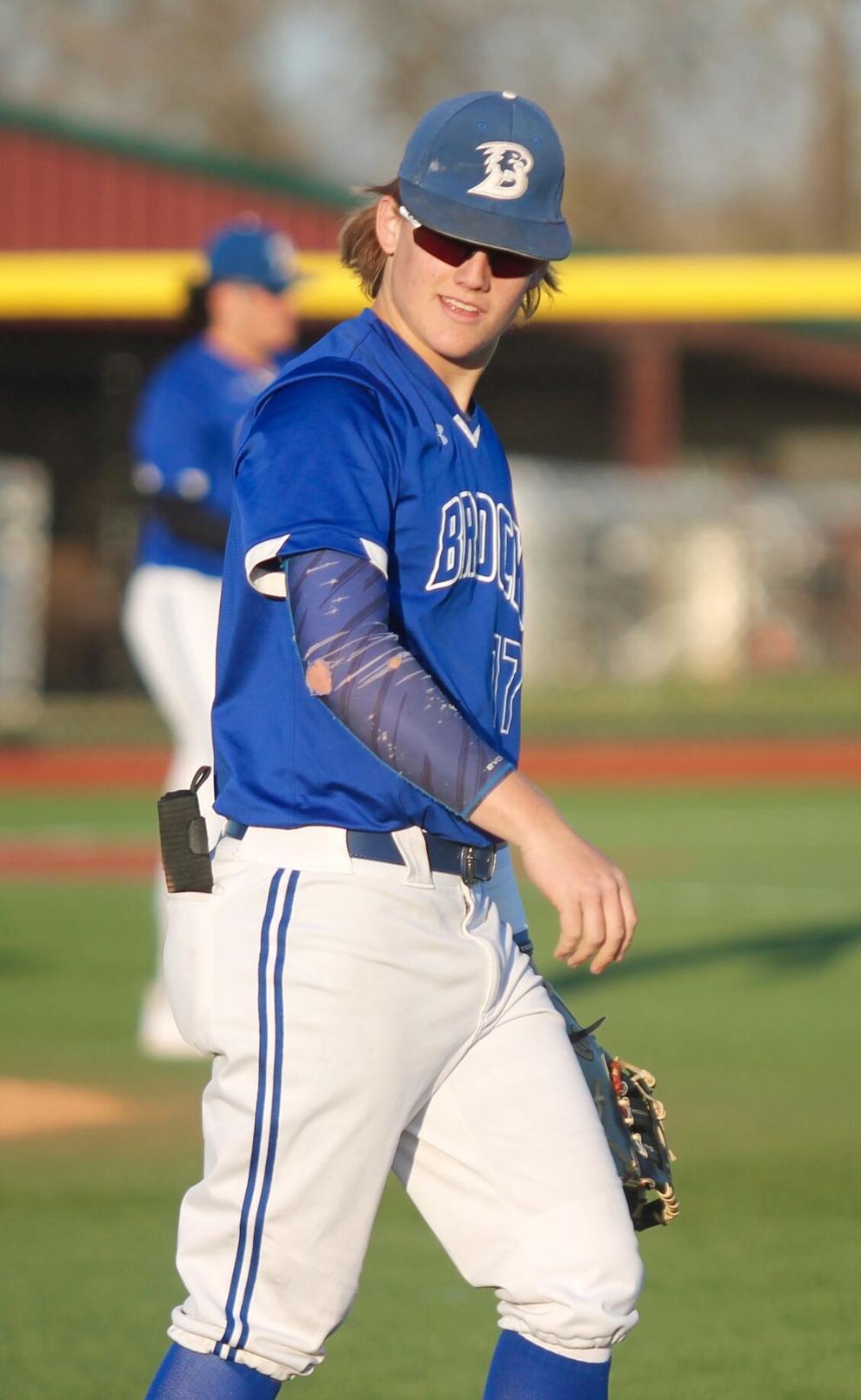 Tyler Moody's bat was in a good mood, smashing four hits on Tuesday to help fuel another win for the Eagles. Payton Shaffer added three hits, including a home run. In total, the Eagles tallied a dozen hits, including two by Tyler Riddle. Moody's big night included two singles, two doubles and four RBIs. Shaffer and Jaxon Gleaton recorded two RBIs apiece.
Tristan Boedeker pitched three and 2/3 innings and struck out five batters while allowing one run on no hits.
Brock (7-8-1) plays at 7 p.m. Friday at home against Comanche (9-2).
Aledo 7, Brewer 1
The Bearcats punched in two runs in the first inning, three runs in the second, one in the third and one in the fourth before cooling. By then, Brewer was down by six runs and never recovered.
Creed Willems punched in a run to start the game, and the hits kept coming from Max Belyeu, Nolan Garcia, Hunter Rudel, Bridger Wilson and others.
Carter Shands earned the win on the rubber, throwing a complete game with nine strikeouts.
Aledo (11-5-1) plays at 7 p.m. Friday at Brewer (5-11-2).
Poolville 1, Lindsay 5
Poolville belted five hits compared to Lindsay's four, but the Monarchs had difficulty transforming hits to runs on Tuesday.
Ty Smeal pitched a complete game for the Monarchs, tossing six strikeouts and giving up five runs on four hits.
Kole Blaylock tallied two hits, and Zane Shifflett batted in Poolville's sole run.
Poolville (7-9) plays at 7:30 p.m. Tuesday at Lindsay (14-2).
Perrin-Whitt 9, Chico 18
The Pirates have a chance for revenge soon.
Perrin-Whitt (2-7) plays at 6:30 p.m. Friday at home against Chico (4-3).
Springtown 15, Krum 4
Springtown (12-5) plays at 7:30 p.m. Friday at home against Krum (1-8).
Millsap 11, Comanche 8
Millsap (4-6-2) plays at 7 p.m. Friday at Dublin (5-11).
Weatherford Christian 12, Bethesda Christian 2
Other games scheduled:
Peaster plays a district game at 4 p.m. Friday at home against Bangs.
Softball
Weatherford 5, Trinity 1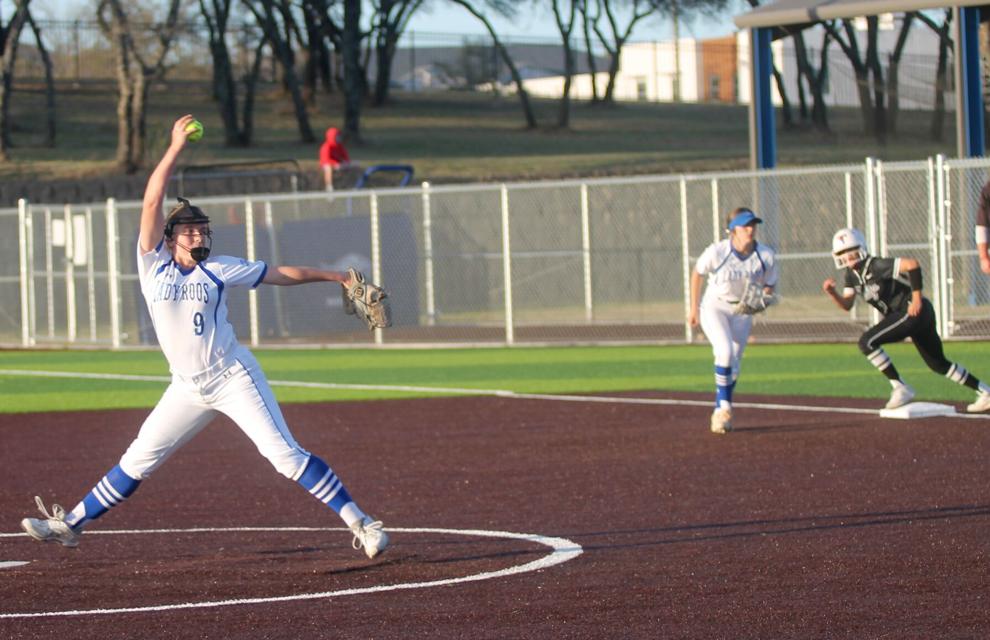 Lauren Belles has pitched and won every district game this season, and her hot hand was on full display Tuesday. She kept Trinity's bats tied in knots for most of the evening, giving up just one hit and run. The problem was, Trinity has an ace of its own named Mackenzie Lucio, who threw 11 strikeouts. Her curveball kept the Lady Roos off-balance and chasing balls high in the strike zone, Head Coach Jeff Lemons said.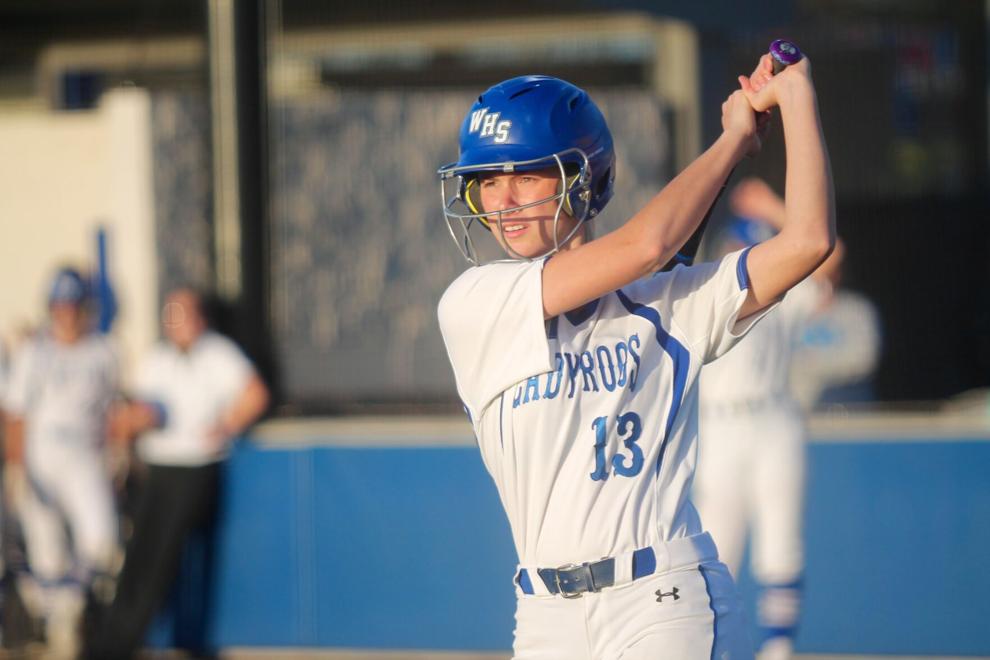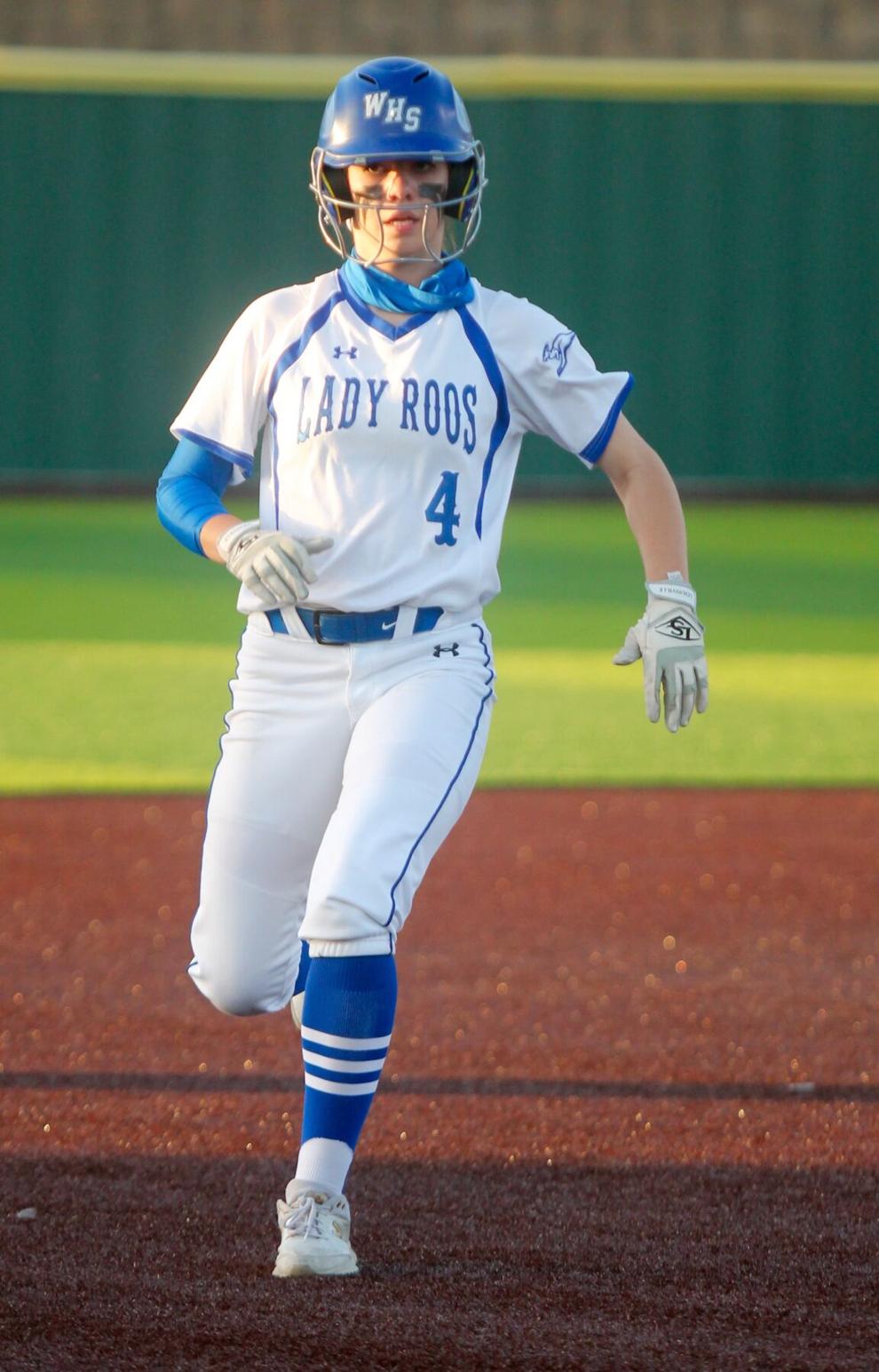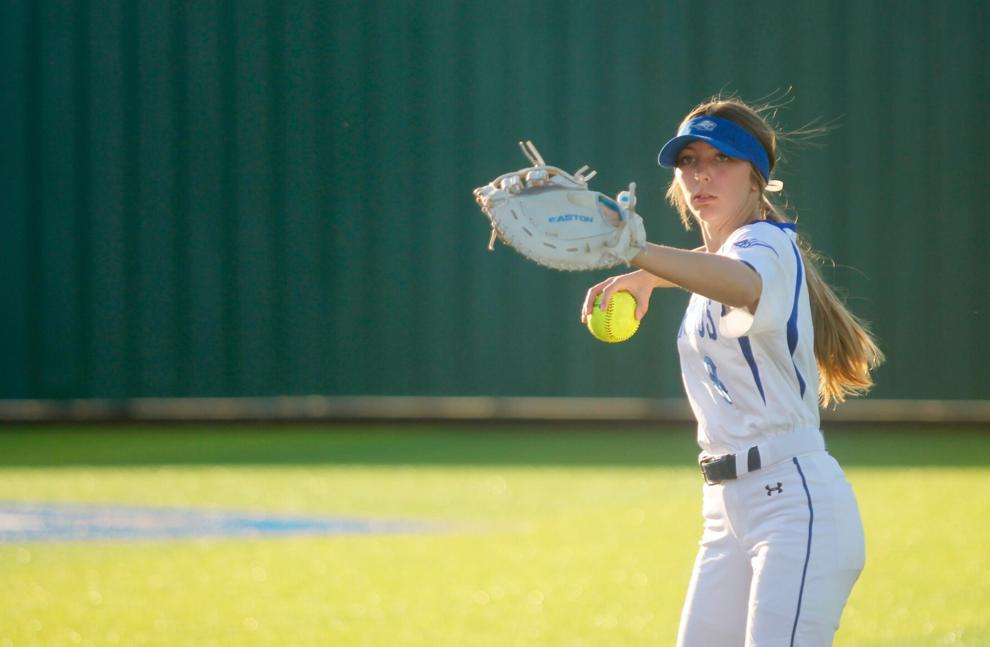 For a team that's been ending most of its games early by the run-rule, the Lady Roos didn't seem themselves despite winning by four runs. 
"We had a few missed opportunities with some missed signs and less than ideal base-running, but any win is a good win in district play," Lemons said. "It had been awhile since we played a full seven-inning game, so that was good for us.  It also showed us what we need to improve on to be successful the rest of the year and hopefully into the playoffs."
Catcher Addie Tidwell knocked a double, but the big bat of the evening belonged to Bella Garcia, who banged three hits, including a double and home run, and batted in three runs. Tidwell picked up an RBI, as well.
Weatherford (15-0-1) plays a district game at 6 p.m. Friday at Bell (6-3).
Mineral Wells 17, Graham 22
Lady Rams batters put some pop on the ball on Tuesday, but so did Graham. The Rams tallied 21 hits, including multiple-hit performances by Abbey Tincher, Cadence Colwell, Makayla Higgins, Aaniya Pruitt and River Pugh.
Mineral Wells (8-12) plays at 6 p.m. Friday at Hirschi in Wichita Falls.
Brock 15, Bangs 0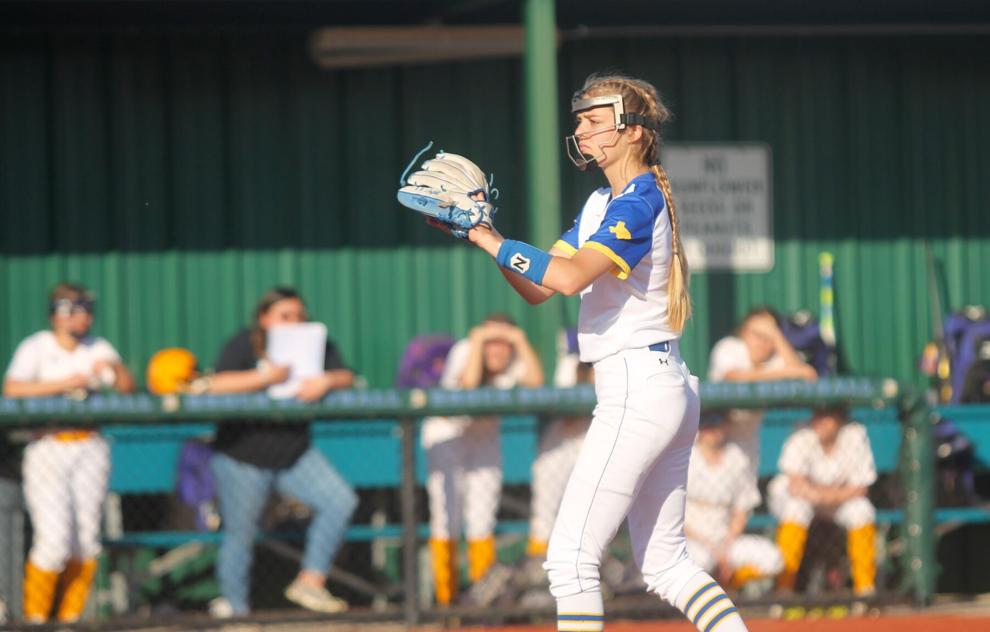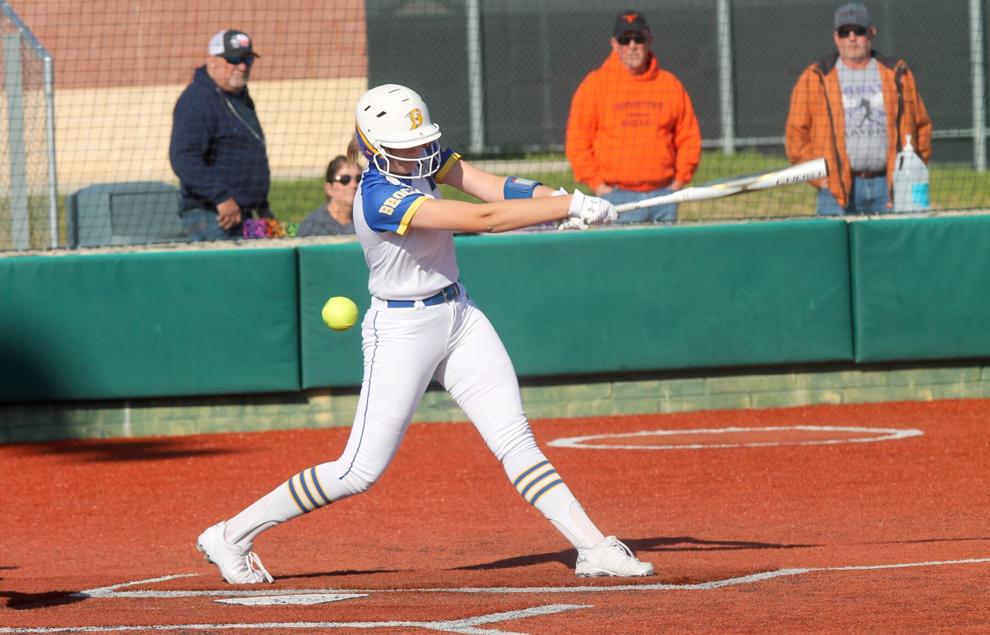 Brock's young team is playing like grizzled veterans, winning another game by run-rule after lighting up the scoreboard on Tuesday night. The Eagles exploded in the fourth inning, knocking in five runs on hits by Tessa Cowan, Carson Presti and Emmy Windle. Brock would go on to notch 11 hits for the evening.
Pitcher Melanie Middleton threw a shutout for the Eagles but was a force at the plate, too. She recorded three hits and four RBIs. Cowan batted in three runs, and Trinity Bradshaw knocked in a couple.
Brock (8-3) plays at 5 p.m. Friday at Comanche (12-5).
Peaster 4, Early 1
Peaster (11-5) plays at 5 p.m. Friday at home against Bangs (3-1-1).
Graford 15, Perrin-Whitt 0
Graford (7-4) plays at 11 a.m. Saturday at Olney (0-2).
Perrin-Whitt plays at 5 p.m. Friday at Bryson.
Aledo 10, Rider 0
Pitcher Kayleigh Smith's perfect game made things easy for the Ladycats, and Aledo's batters uncorked their bats to punch in 10 runs and another victory. Texas Ray recorded two hits and two RBIs for Aledo. Other hits came from Macy Graf and Morgan Brown. Marissa Powell and Claire Byars recorded two RBIs apiece.
Aledo (12-3) plays at 5 p.m. Friday at home against Wichita Falls (11-4-1) in Wichita Falls.
Other games scheduled:
Springtown (14-4) plays at 5 today (Wednesday) at Krum (11-4-1). The two teams play again at 6:45 p.m. Friday at Springtown.
Santo plays at 5 p.m. Friday at home against Tolar.