Times and dates of games are subject to change. 
Baseball
Weatherford 13, Paschal 2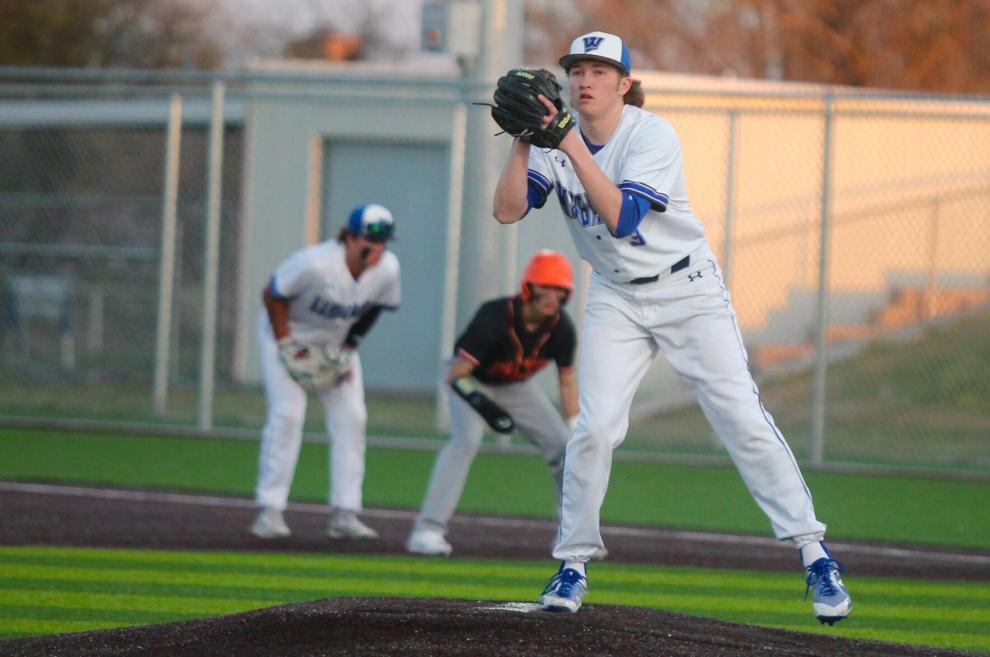 Two teams were ahead of the Kangaroos in the district standings heading into Tuesday's games. One of those teams was Paschal, and the Roos went to the Panthers' pavilion to do battle.
Weatherford unleashed a steady drip-drop stream of pain on the Panthers, scoring runs in every inning except the second.
Pitcher Hudson Stark threw seven innings of no-hit baseball and struck out 11 batters while his teammates provided him with ample offense — a dozen hits! — and defensive support. They capped the game with an exclamation point, scoring four runs in the final inning on doubles by Trace Holcomb and Juan Mascorro and a homer by Chase Atkins. Holcomb earned three hits and two RBIs on the day, and Dawson Nelson punched three runners across the plate. Nelson, Dayton Tockey and Jake Williams provided multiple hits.
Did we mention Stark threw a no-hitter? 
Move over, Paschal, and look out Boswell — the Kangaroos are 4-1 in district, tied for first place and winners of 11 of their last 12 games as the second half of the season rolls around.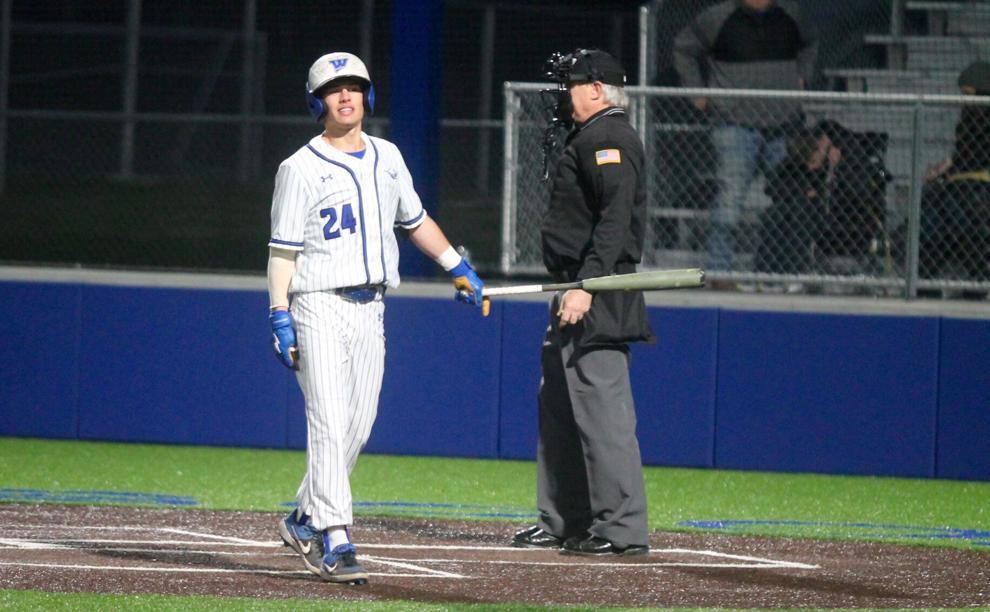 Weatherford (15-5) plays at 7 p.m. Thursday at home against Paschal (8-8-4) and is inviting all Little Leaguers to attend the game for free and join the Roos on the field for the national anthem before the contest begins, then stick around and run the bases afterward.
Heads up: Better mark your calendars for the following week because Boswell is coming, and the district leader should emerge after the dust clears.
Brock 16, Millsap 1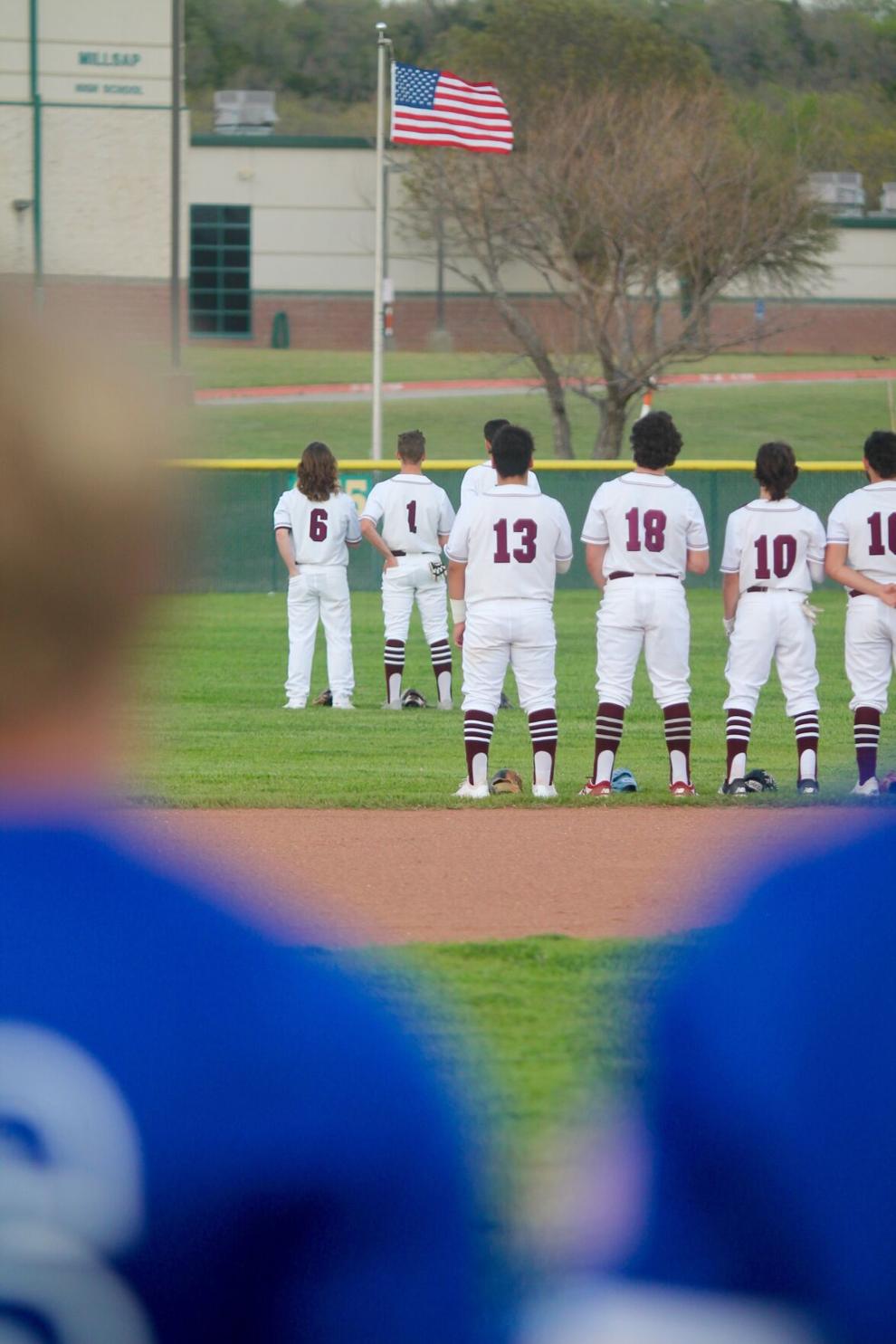 The final score obscures the fact that this was a fun, exciting baseball game until the last couple of innings.
The game remained scoreless heading into the third inning, and a Brock coach encouraged his players in the dugout, saying, "I told y'all we're in a dogfight — somebody's going to have to score."
The words helped, it seemed. Eagles outfielder Cash Jones smacked a double. Tyler Moody followed with a single to move Jones to third. Jaxon Gleaton knocked a long sacrifice fly to score Jones. Moody moved to third. Eagles bats kept swinging and collected three more runs in the inning.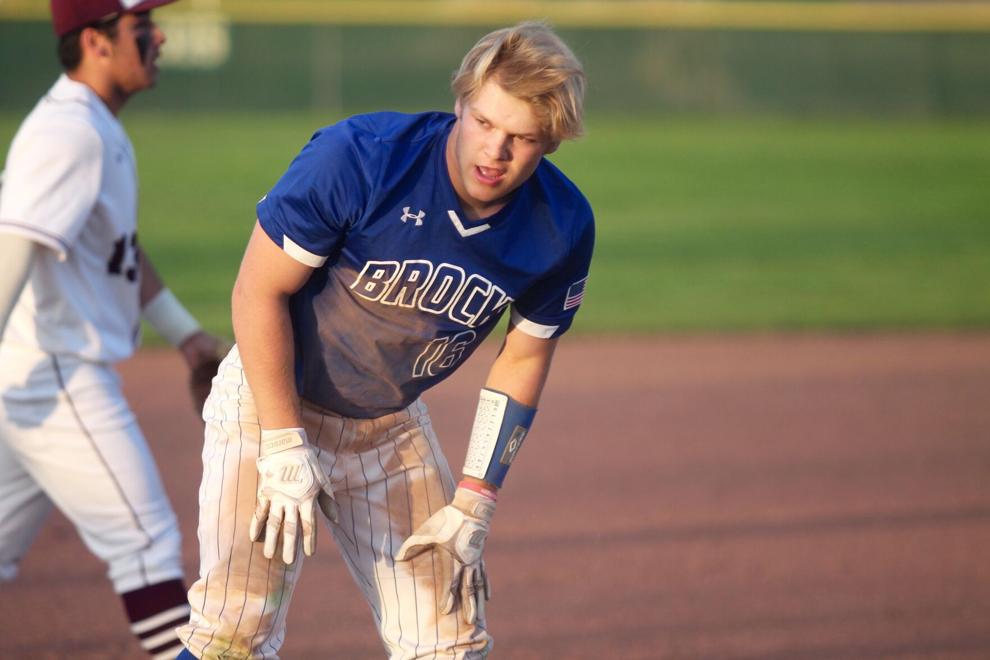 Millsap responded immediately. Weston Moore reached base on a hit, and his teammates began peppering balls to move him around the bases to score the Bulldogs' first run. With two men on and the tying run at the plate, big hitter Aldo Calvillo grabbed his bat. Knock one over the fence, and the game would be tied.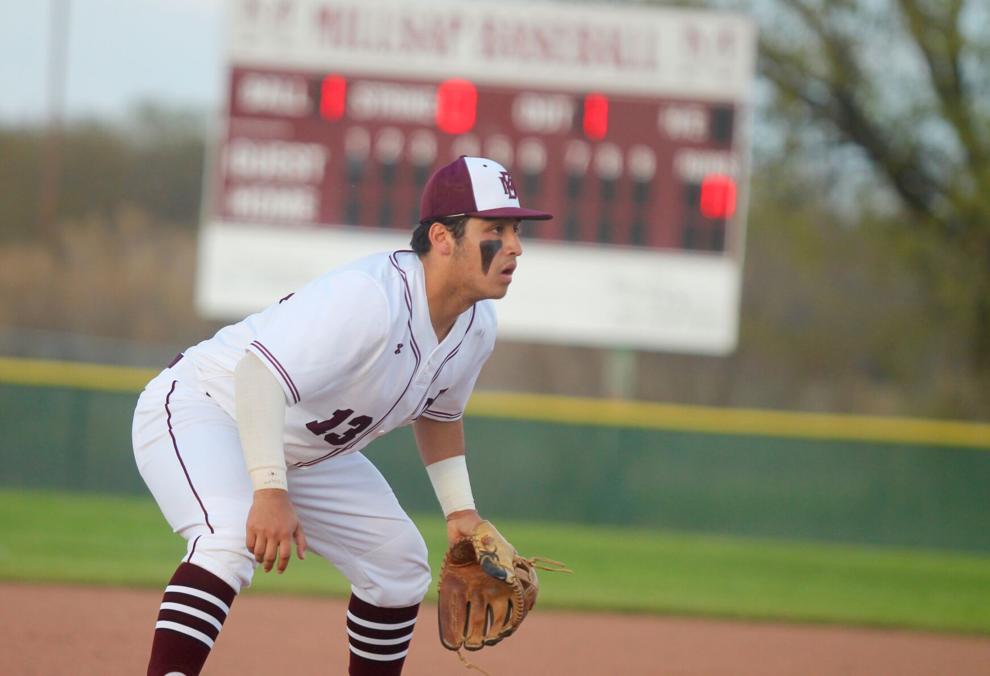 Calvillo powdered a ball and sent it waaaaay back to the outfield fence — but not quite far enough. Out three.
Millsap fans groaned.
The Eagles scored another four runs in the fifth and six more in the seventh to ice the game.
For Brock, Jones collected three hits and two RBIs and showed the speed, smarts and agility that explains why the University of Georgia has signed him to play football. During a plate appearance, Jones broke down into his bunting stance, and Millsap's infielders moved in close. Just as the pitcher was about to throw, Jones jumped into his regular stance and hit the ball over the shortstop's head into shallow left field for a single. Afterward, he stole second base. 
Brock (9-8-1) plays at 7 p.m. Friday at home against Dublin (5-6-2).
Millsap (5-7-2) plays at 7 p.m. Friday at home against Peaster (8-8-1).
Poolville 5, Saint Jo 12
Poolville's Zane Shifflett knocked a ball out of the park, Max Dickerson went three-for-four at the plate and the team collected eight hits for the day, but the Monarchs couldn't overcome Saint Jo's two-run first inning and six-run second inning.
Poolville (8-11) plays at 4:30 p.m. Monday at home against Weatherford Christian School. 
Mineral Wells 0, Vernon 4
Pitcher Isaiah Santibanez was solid on the mound, allowing four runs in six innings, but his teammates' bats were quiet other than Kevin Rios' single in the second.
Mineral Wells (5-11-1) plays at noon Friday at home against Vernon.
Aledo 3, Granbury 1
Aledo (12-6-1) plays at 7 p.m. Friday at Granbury (14-4).
Graford 16, Bryson 0
Having your pitcher throw a no-hitter makes it much easier to win a game, and Ben Bullock delivered for the Jackrabbits on Tuesday. Bullock tossed eight strikeouts and gave up no hits or runs in five innings. Coy Ishmael logged four RBIs
Graford plays at 11 a.m. Friday at Bryson.
Other games scheduled: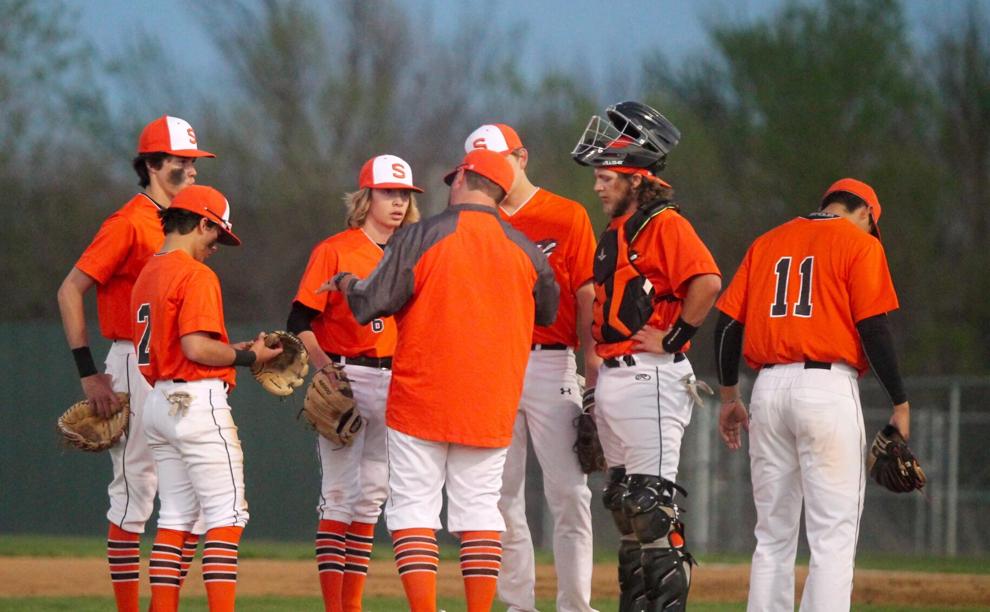 Weatherford Christian (10-6) plays at 4 p.m. Thursday at home against Abilene Christian.
Perrin-Whitt (2-8) plays at 6:30 p.m. Friday at Lindsay (15-2).
Springtown (14-6) plays at 7:30 p.m. Thursday at home against Liberty Christian.
Peaster (8-8-1) plays at 7 p.m. Friday at Millsap.
Gordon plays at 4:30 p.m. Thursday at Huckabay.
Softball
Weatherford 11, Haltom 3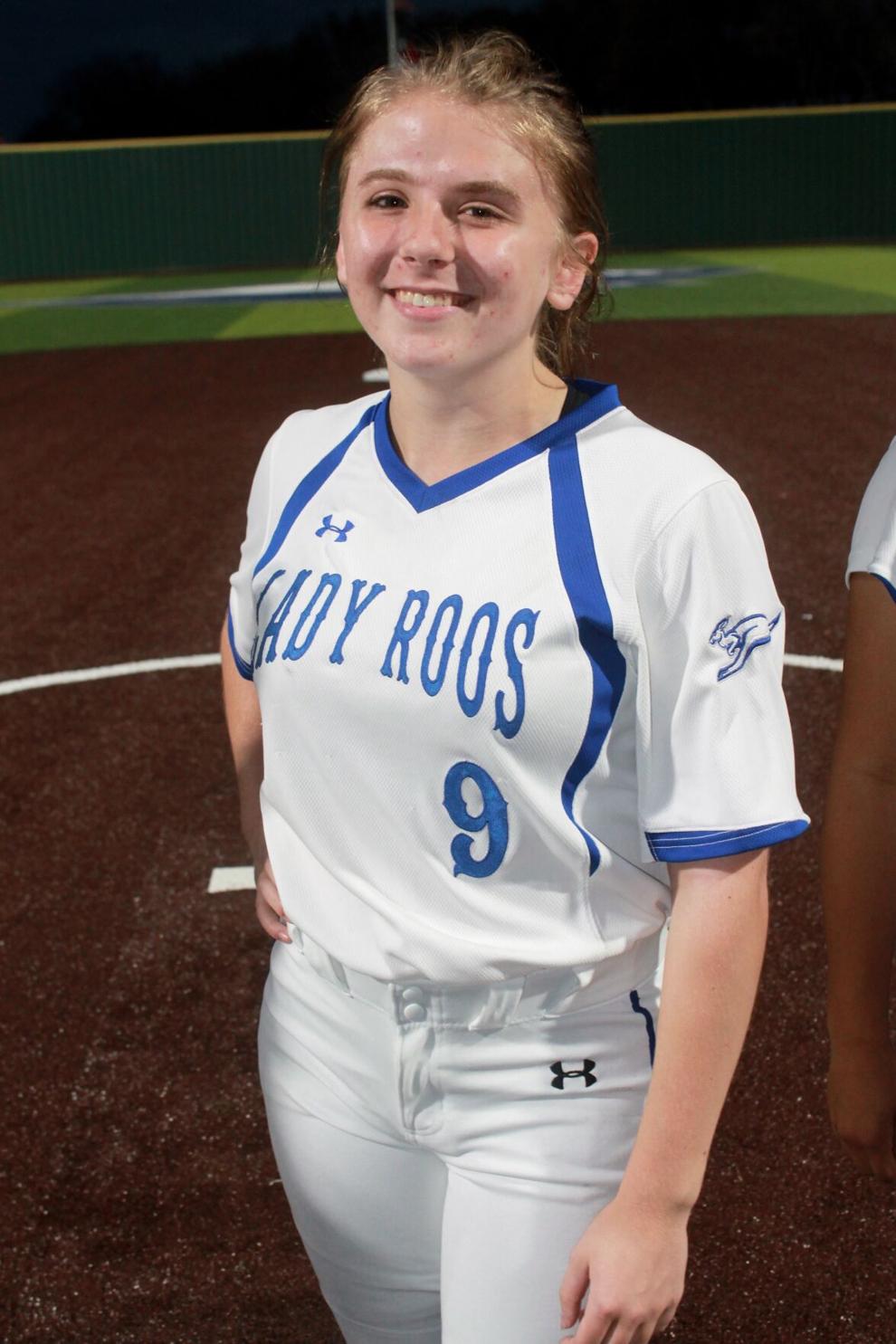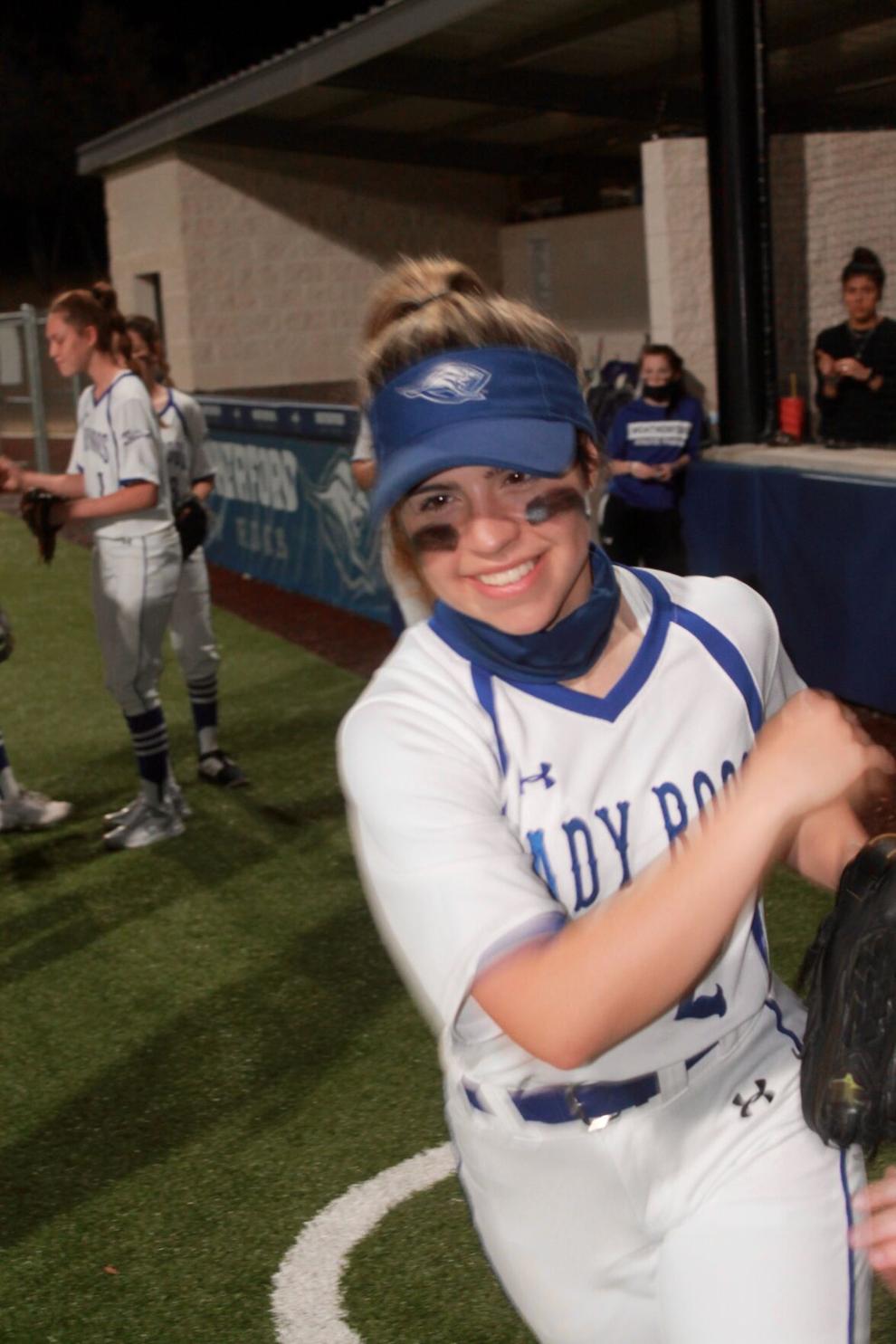 The Lady Roos banged six runs to start the game, and the Buffalos couldn't recover. Lauren Belles pitched another complete game for the win, mowing down a dozen batters while giving up three hits. She has won every district game for the Roos this season and is deserving of a coveted Roundup nickname.
Say hello to Lauren "Slay" Belles.
Roo batters logged eight hits, led by Landry Fonseca, Hannah Reed and Morgan Skold with multiple hits. Hannah Bartels drove in two runs, and Payton Contreras, Fonseca and Skold batted in one run apiece. Addison Tidwell walked twice and scored two runs.
Weatherford (18-0-1) plays a district game at 6 p.m. Thursday at home against North Crowley (4-12).
Mineral Wells 0, Iowa Park 18
Mineral Wells (9-12) plays at 6 p.m. Thursday at Burkburnett.
Brock 18, Millsap 0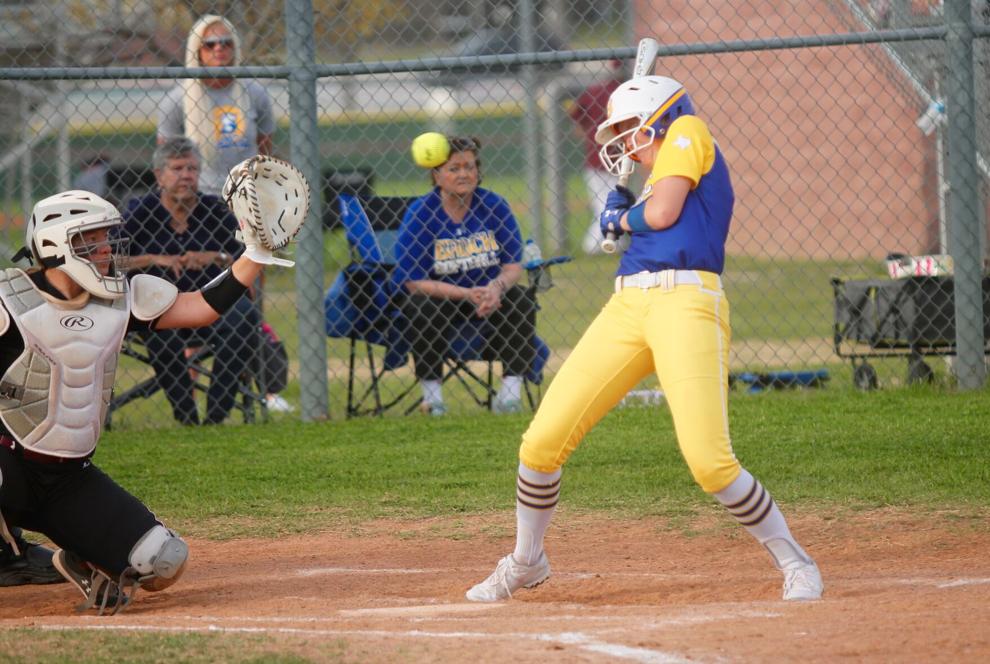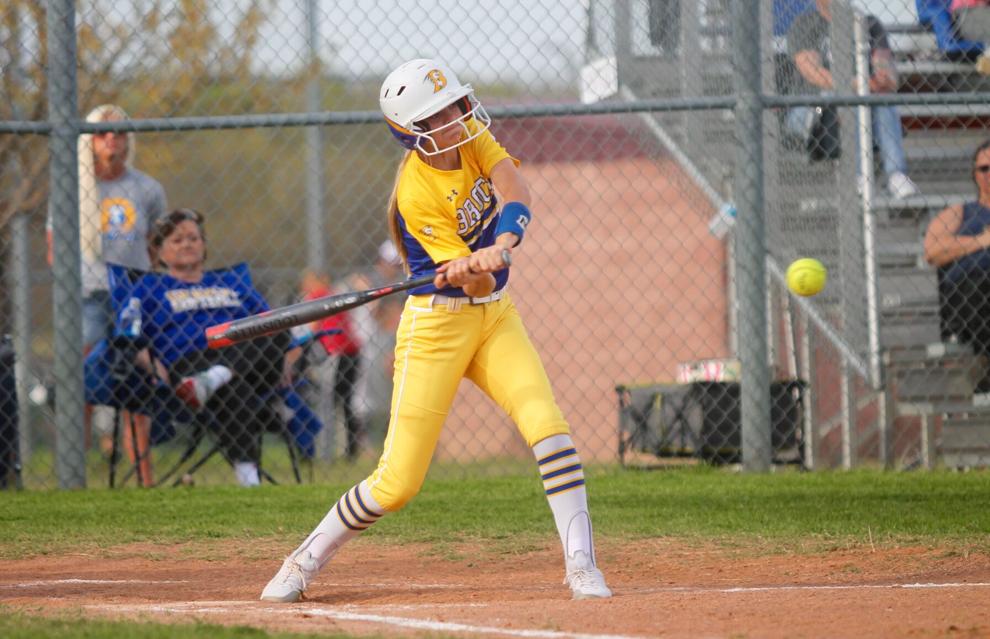 The Lady Eagles won big, but Head Coach Ryan Starnes saw room for improvement.
"We gave away some at-bats," he said. "We struggled with waiting on the ball and letting it get deep in the zone and squaring it up. We had talked about that coming into this game. You talk about it and work on it, but kids still get up there and get anxious."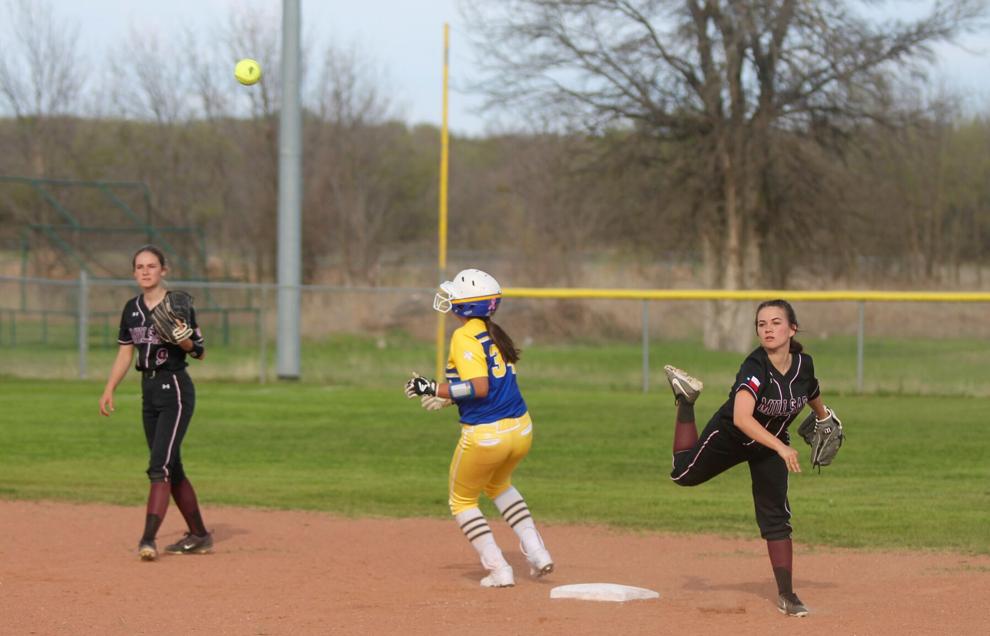 Those anxious plate appearance meant the mighty Eagles offense scored just one run in the first inning. Don't become too concerned. They rebounded in the second inning with six runs and added 11 more in the fourth before the run-rule ended the game.
"We finally let the ball get to us and put together some better at bats," Starnes said.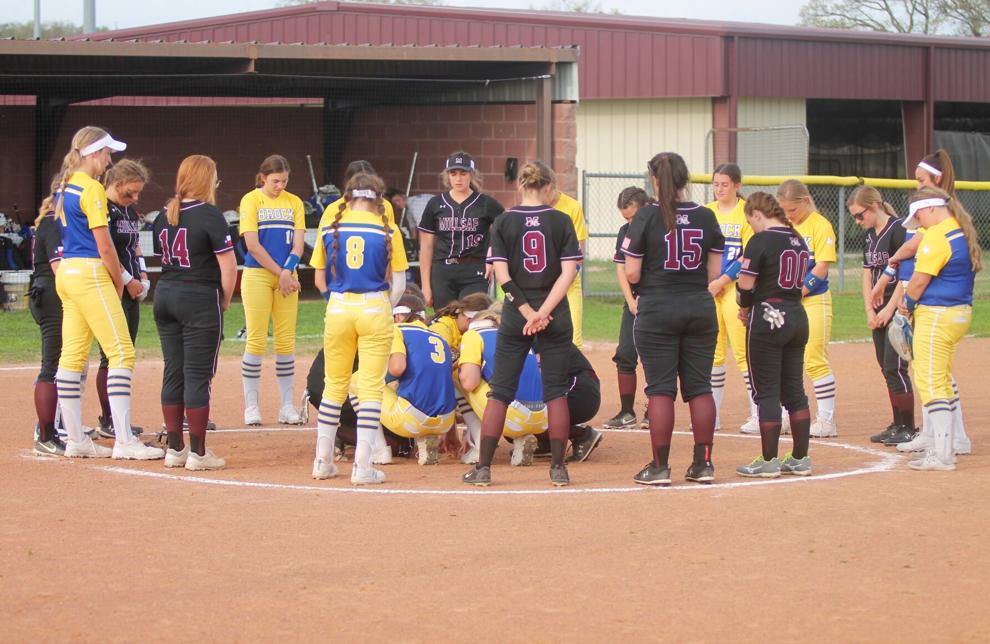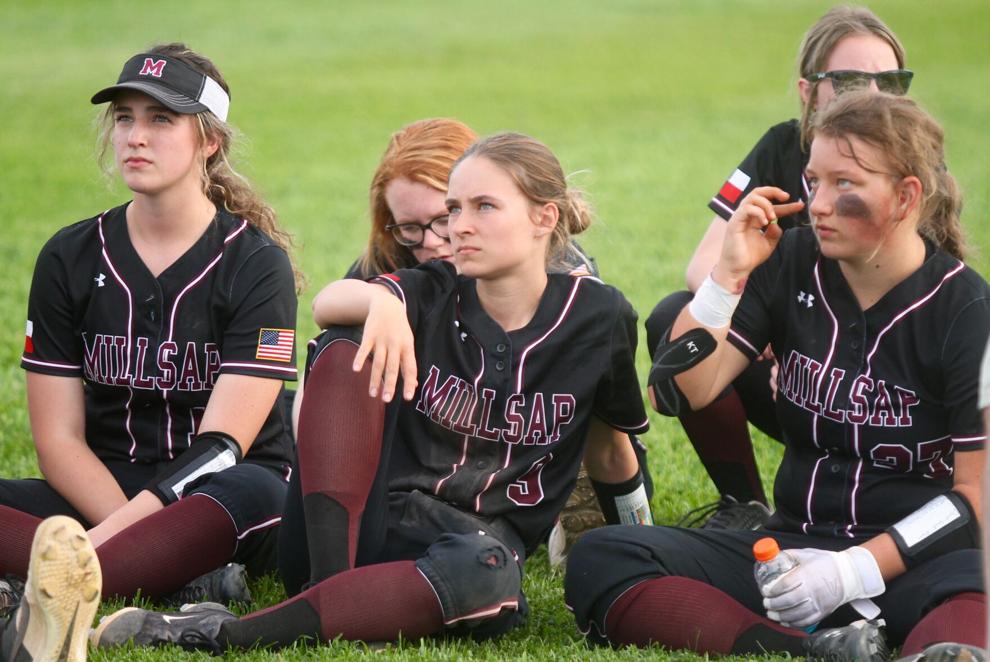 Trinity Bradshaw swung mighty aluminum for Brock, knocking in four runs. That fourth-inning massacre came on the strength of hits by Bradshaw, Maddie Bramblett, Tessa Cowan, Sariah Ellestad and Carson Presti.
Melanie Middleton was dependable as usual on the mound, giving up no runs or walks, allowing one hit and striking out nine.
Millsap struggled at the plate, although Rebecca Burney reached base on a hit.
The win puts the Eagles at 7-0 in district competition.
"That's big, but you don't make the playoffs based on the first half" of the season, he said. "We've got a whole second half to play and there are a lot of teams still in the mix. We've got to make sure we're ready to go against Dublin on Friday." 
The loss drops the Bulldogs to 0-8 in district play.
Millsap Head Coach Gerri Lawyer spent a long time talking to her team after the loss. The girls sat in the grass in right field and discussed how to improve for the second half of the schedule. Lawyer pointed out the positives that had occurred during the game, such as limiting Brock to one run in the first and none in the third. Pitcher Kaydence Best struck out a couple of batters. Several batters reached base on hits.
Lawyer reminded them that Brock was the top of the food chain in their district.
"We played them to the best of our ability," she said afterward. "We just have to be tougher with them next time."
Millsap is a young team with just two seniors, five juniors and a bunch of sophomores and freshmen. Lawyer knows better days lie ahead.
"They are fighters with great attitudes," she said. "The girls are positive and ready to roll. "
Brock (13-5-1) plays at 5 p.m. Friday at Dublin (5-3-1).
Millsap (6-8) plays at 6 p.m. Thursday at home against Peaster (12-5).
Peaster 5, Comanche 6
Peaster (12-5) plays at 5 p.m. Friday at Millsap (6-8).
Graford 11, Chico 0
Graford (8-4) plays a double-header at 5 p.m. Tuesday, April 6, at home against Windthorst.
Aledo 4, Brewer 1
Aledo (14-3) plays at 5 p.m. Thursday at Granbury (7-3).
Santo 10, Ranger 8
Santo (2-9) plays at 5 p.m. Friday at DeLeon.
Other games scheduled:
Springtown (14-6) plays at 7 p.m. Thursday at home against Sanger (5-12).
Perrin-Whitt plays at 11 a.m. Friday at home against Chico.