BOYS
Mineral Wells improves but misses playoffs
Coach Seth Riddle, in his second year with the Rams, saw improvement from the previous year. In 2019, his team went 4-25 overall.  This season, the Rams won a half-dozen games, came within two points of toppling Godley, won several games in crunch time and put up a tough battle with Poolville.
Riddle sees more improvement in the months and years to come. The Rams are a young team with room to improve and grow. Only three seniors were on the roster this season.
Millsap 52, Eastland 48
Millsap made more steals and blocks to help them overcome spotty shooting from the field and win the final game of the regular season. The Bulldogs compiled a 9-14 record overall and 5-9 in conference play to finish in sixth place in the tough 3A District 8.
Graford ready for playoffs
The district champion Jackrabbits were 20-2 this season and unbeaten in conference play.  They finished the regular season by thrashing the second-place Bryson 87-29 and are eager to flex their Rabbit muscles in the playoffs.
Aledo awaits playoff opponent
The Bearcats finished 20-5 overall and 7-3 in conference games to finish in second place in 5A District 5. They lost their final game of the regular season against a beatable Brewer but will enter the playoffs playing sharp basketball.
Springtown 66, Castleberry 67
The Porcupines hit the road for the final game of the season on Friday and lost a heart-crusher to Castleberry. The Pines finish the season at 9-12 overall and 2-10 in conference games to finish in sixth place in 4A District 7.
Poolville awaits playoff launch
Poolville (12-8) finishes its regular season in second place behind Lipan and is ready to flex their Monarch muscles in the playoffs.
Santo 34, Tolar 64
Santo finished the season at 6-10 overall and 3-7 in conference to finish in fifth place in sA District 11.
Weatherford 49, Chisholm Trail 51
The Kangaroos hit the court with fire in their eyes for the final game of the season on Friday. The played a district match with the playoff-bound Chisholm Trail. The Roos were up by a point when the first quarter ended and up 33-22 at halftime on the strength of accurate shooting by Brayden Carter, strong rebounding by Hayden Hansen and skillful ball handling by Beau Morrison, Tyson Smith, Kane Chandler and others.
The Roos let the lead slip in the second half and came up just short in a tight finish. Carter was high scorer with 24 points.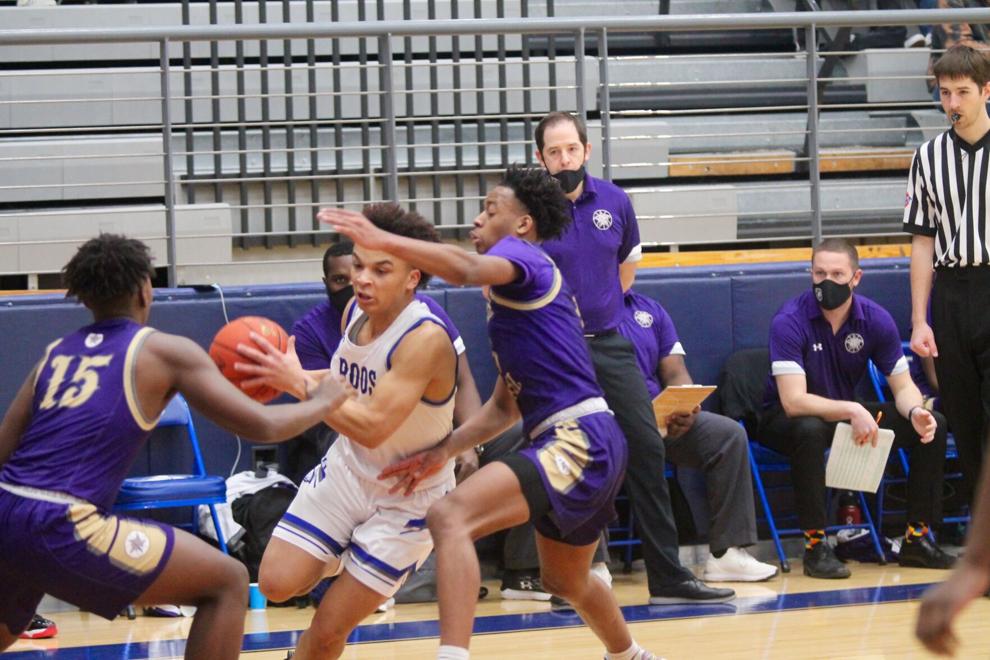 Weatherford ended its season at 5-16 overall despite plenty of pandemic setbacks, including coaches being out for weeks recuperating from COVID. First-year Head Coach Jon Wagner was hospitalized twice mid-season but was back on the sidelines on Friday, cheering on a team that won district games for the first time since 2017.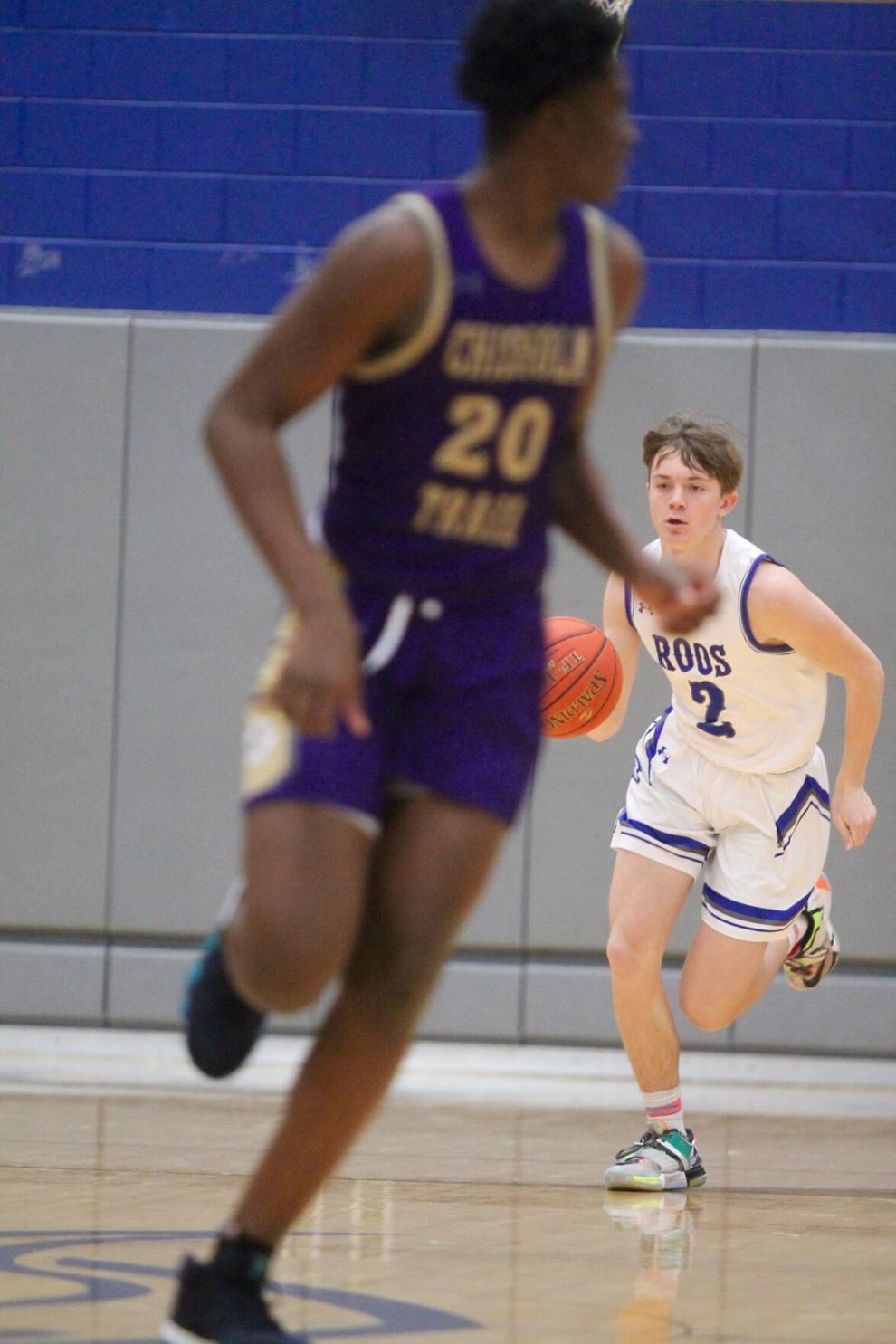 "I'm proud of the boys and the improvements that they've made," Wagner said. "They've done some things that haven't been done in a while. They've worked hard and done everything I've asked them to do. I'm proud of the way they're finishing."
The basketball season began mid-pandemic, and the usual warm-up tournaments were cancelled. Wagner had been counting on tournaments to help introduce his system to his new team and learn the players' strengths and weaknesses during competition.
"Not having tournaments hurt us," he said.
Now the season is left for the history books. Six of his team's upperclassmen were celebrated during Senior Night before the game. Soon, they'll be heading to college or work.
Next season, Wagner sees his team continuing to improve. Chandler, a freshman, became a varsity starter this year and is a talented multi-sport athlete who could impact the future. Other young players have the chops to take on leadership roles, the coach said. A full year of training, off-season preparation and tournaments should help the team win more games in the near future.
"We're excited about the Kangaroo future in basketball," Wagner said. "If we keep improving like we have been, we will be right in the hunt next year for the playoffs," he said.
Brock 36, Peaster 48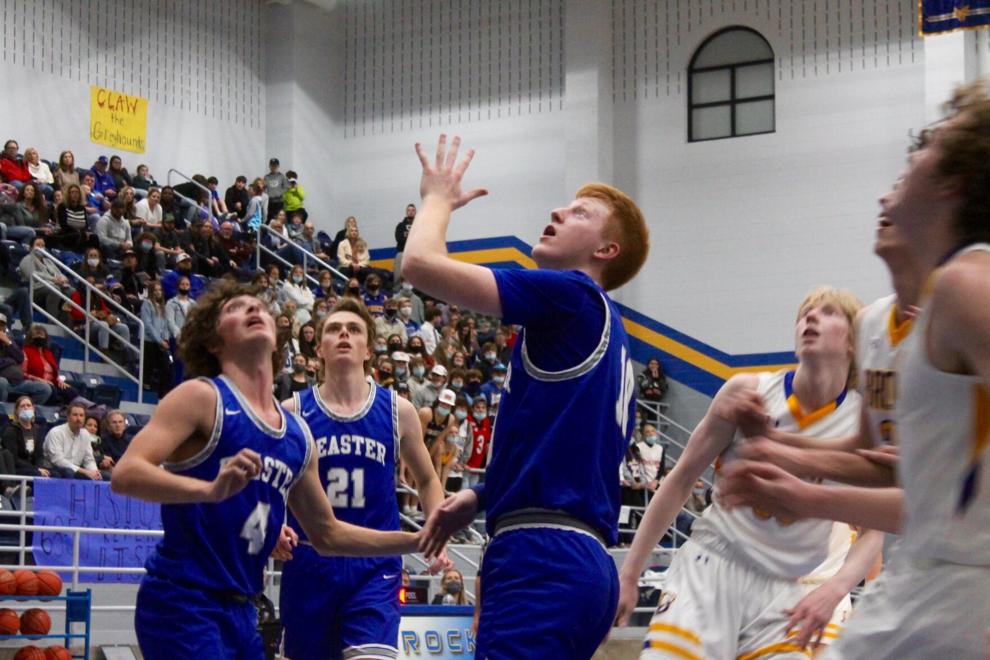 The Eagles were riding a 14-game winning streak and an undefeated district record when they welcomed second-place Peaster into their gym on Friday to determine who was top dog.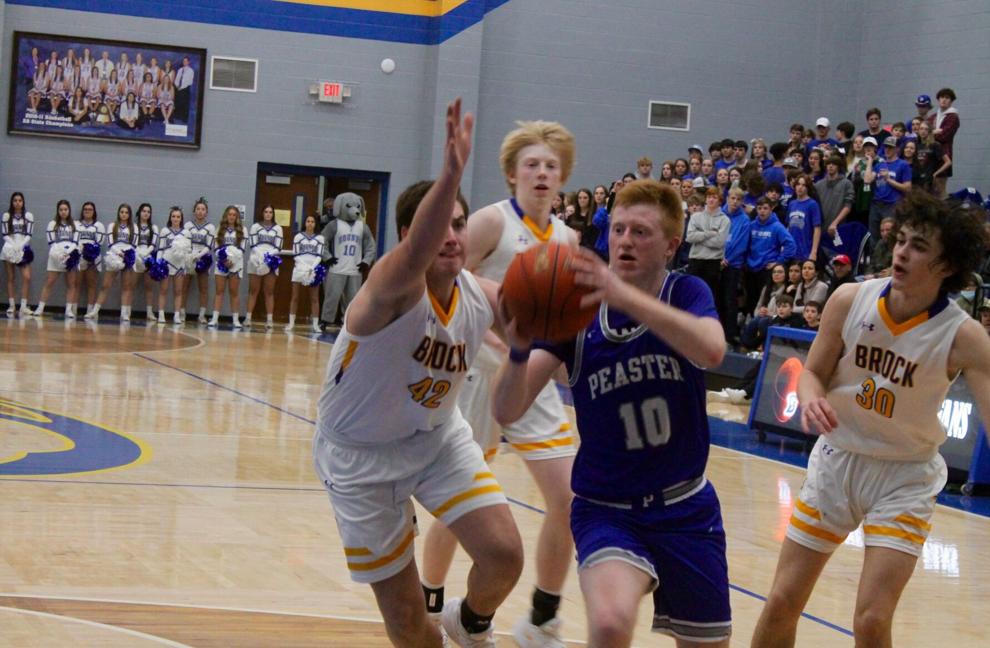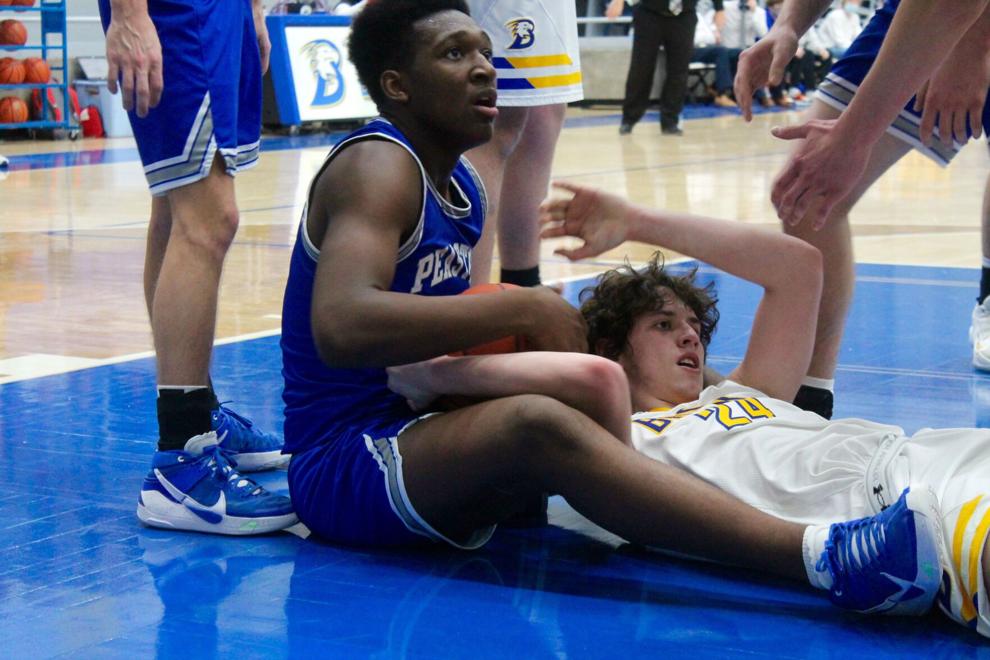 The gym was crowded on both sides, as Peaster fans made the 20-mile drive on a freezing night to watch the Greyhounds.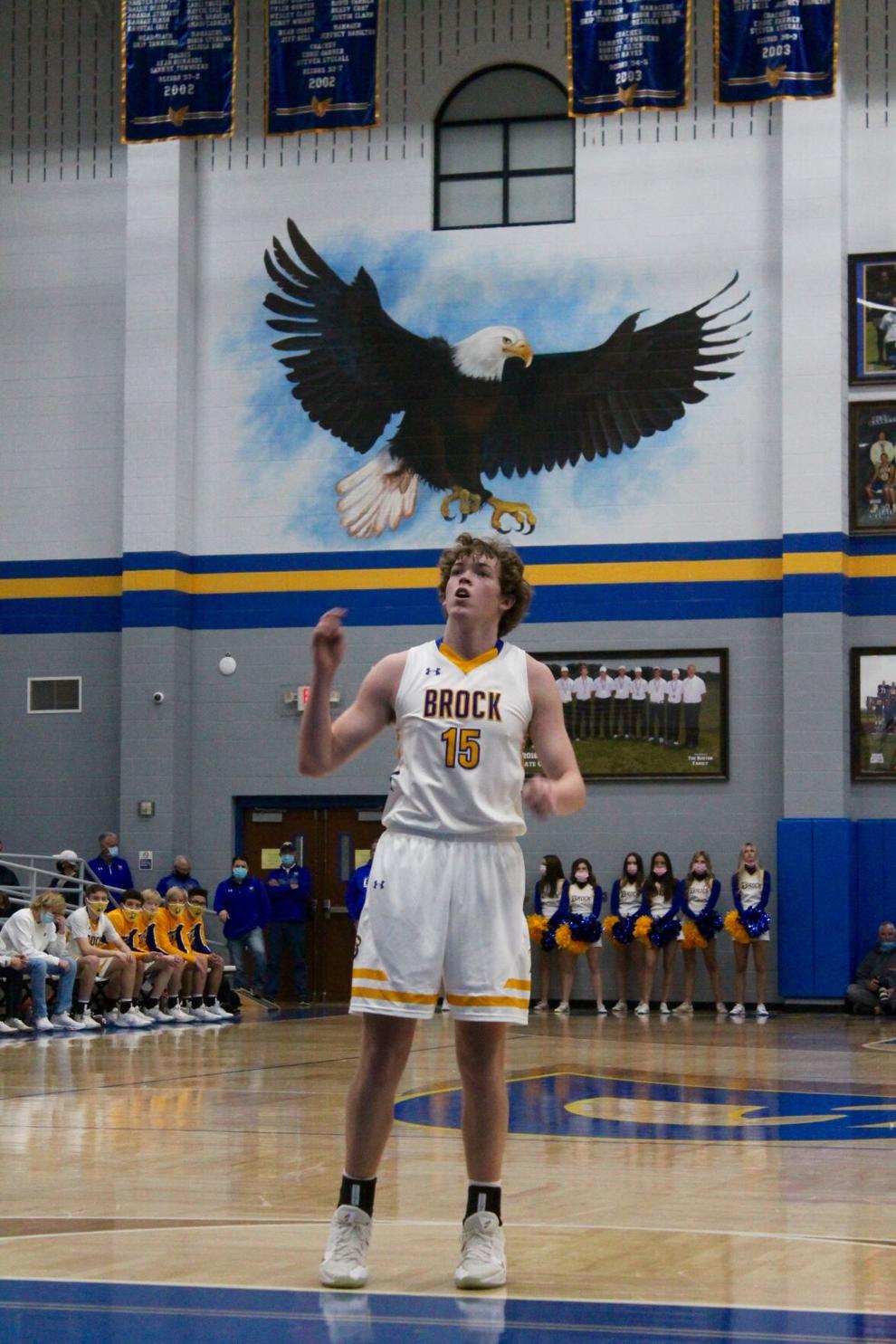 The game turned into a defensive battle early, but Brock began inching ahead and took a 27-18 lead into the half. The third quarter, though, was all Peaster, as the Eagles shooting touch turned cold, and Peaster's players were grabbing most of the rebounds. Brock saw its lead fade, and Peaster was ahead by five when the pivotal fourth quarter began. 
Brock fought hard to reclaim with Nathan Jones scrambling for rebounds and firing off shots, but Peaster held tight, led by Jayden Canafax, Tramar Gilbert and others. As the final seconds ticked away, Peaster students began yelling, "This is our house!" 
Eagles fans couldn't argue the point, at least for that moment.
Peaster Head Coach Bubba Jennings described the intensity of competition in what he considers a "great rivalry" between schools.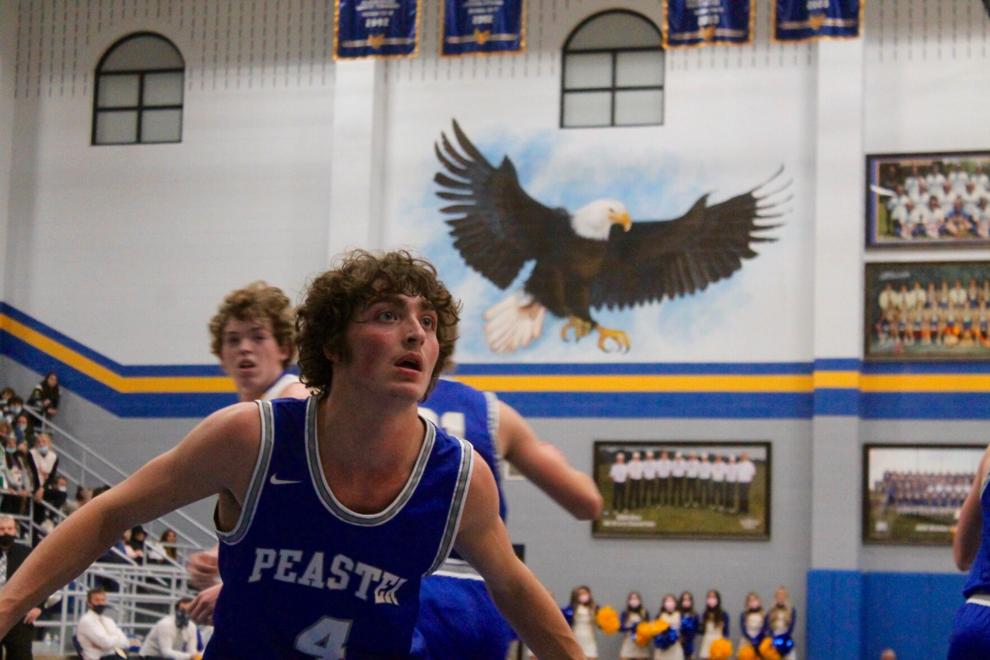 "We knew it was going to be a tough game," he said. "They played really well in the first half. They had a great game plan. We came out and played a little better in the second half. Things can go either way when you have these rivalry games. This is a great atmosphere for high school basketball."
Now, Brock (23-3) and Peaster (21-3) prepare for their playoff runs.
Community Christian eyes final game of regular season
Community Christian (20-7) is undefeated in district play with a lofty lead over second place Nazarene (6-4) and third place Cornerstone (5-4) as the regular season nears an end. The Warriors won on Thursday and have one remaining regular season game.
Community Christian (20-7) plays at 6 p.m. Tuesday at Abilene Christian (2-4).
GIRLS
Graford to battle Sulphur Bluff in first playoff game
The Graford Lady Rabbits (16-7) owned 1A District 21 this season and play their first playoff game on Monday against Sulphur Bluff (13-7).
Graford plays against Sulphur Bluff at 6 p.m. Tuesday at Tioga.
Strawn 72, Blum 51
Straw began its playoff run on Thursday against Blum (7-5) and came out on top.
Strawn (10-7) will play Richland Springs (14-7) in its next playoff game, with game details yet to be determined.
Spring town ends season in fifth place
Spring town went 7-16 overall and 3-8 in conference to finish in fifth place in 4A District 7.
Poolville 72, Frost 25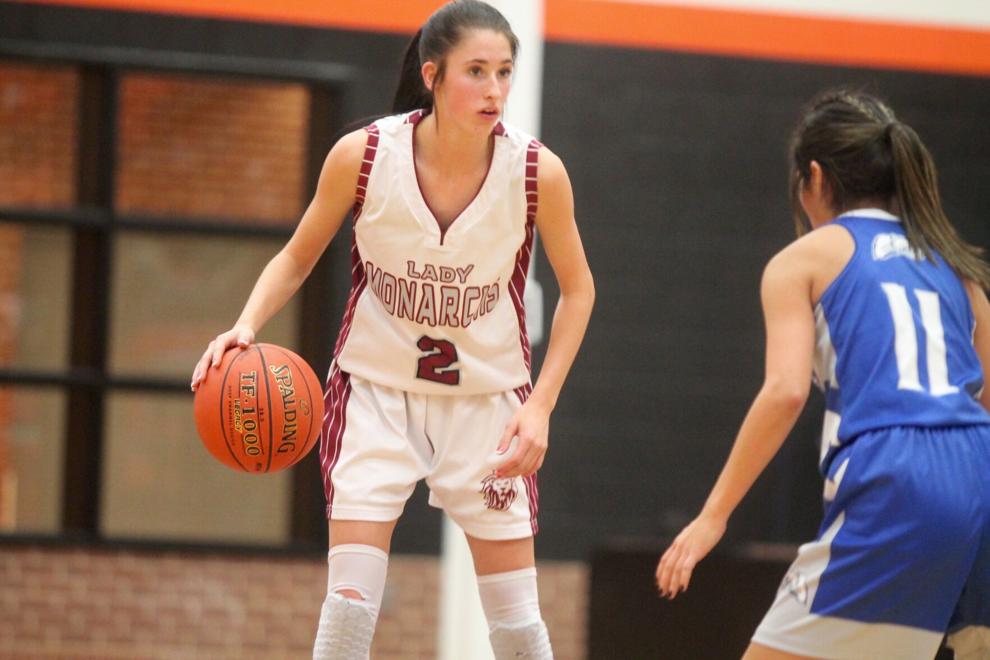 The Monarchs put on a long-shot exhibition on Friday in their first playoff game, sinking three-pointers from all over the court. Payton Jennings developed a hot hand quickly, and her steady aim was infectious. Before long, teammates such as Lexi Heiser were letting the ball fly with amazing success. Clara Tunnell and others provided stifling defense to help keep Frost off the scoreboard.
Poolville led 25-0 in the first quarter and 45-6 at halftime. The Frost Lady Polar Bears remained cold in the second half,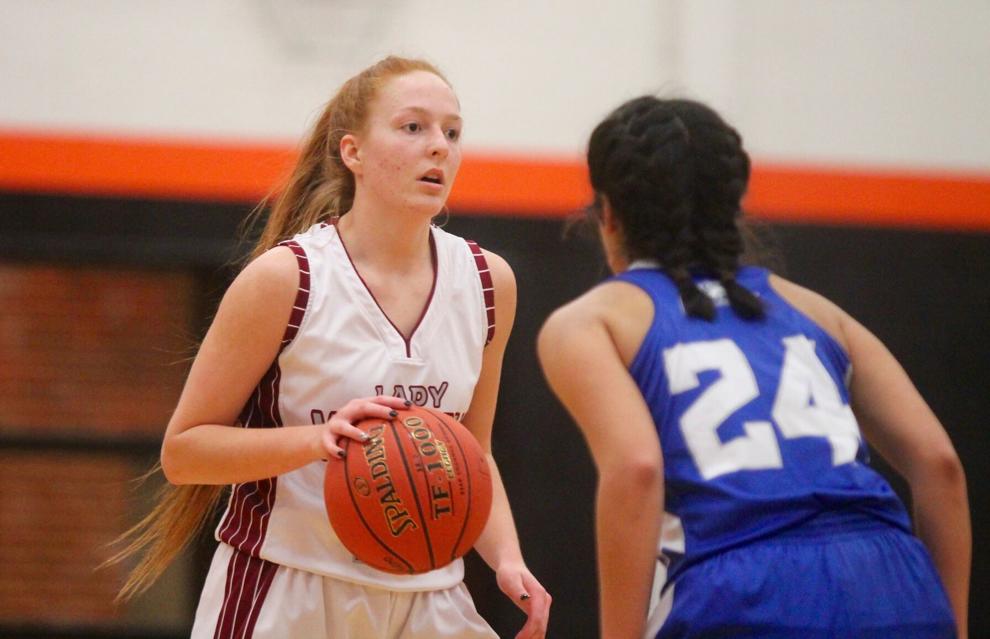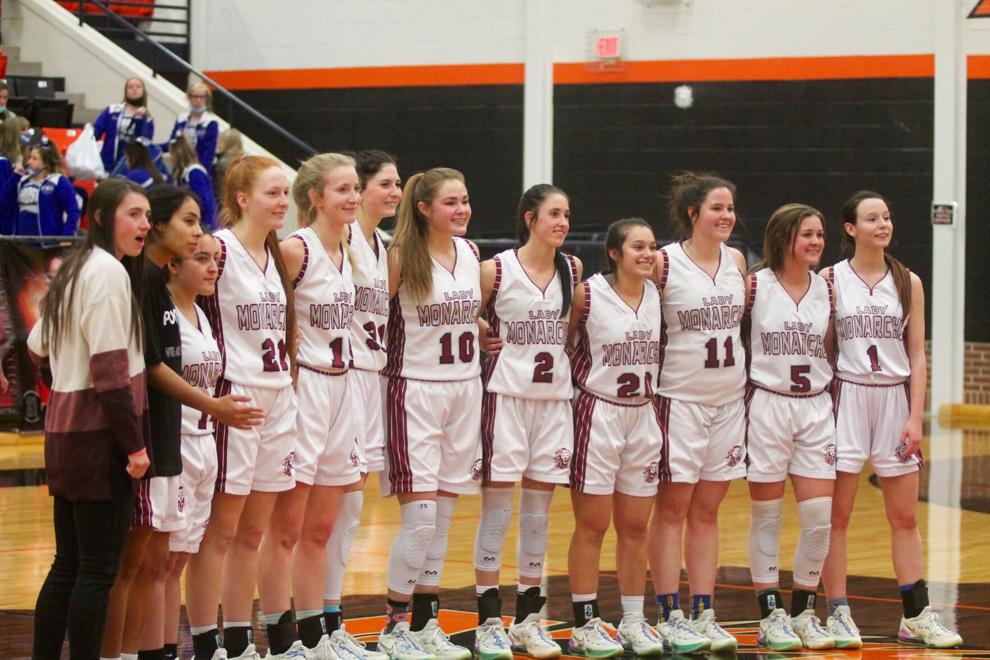 "We got off to a great start and held them scoreless in that first quarter," said Poolville Head Coach Jennifer Fricke. "Defense really set the tone. We're excited to go on to Round Two."
Poolville (19-3) play on Monday against Haskell (19-4).
Aledo 35, Lake Dallas 64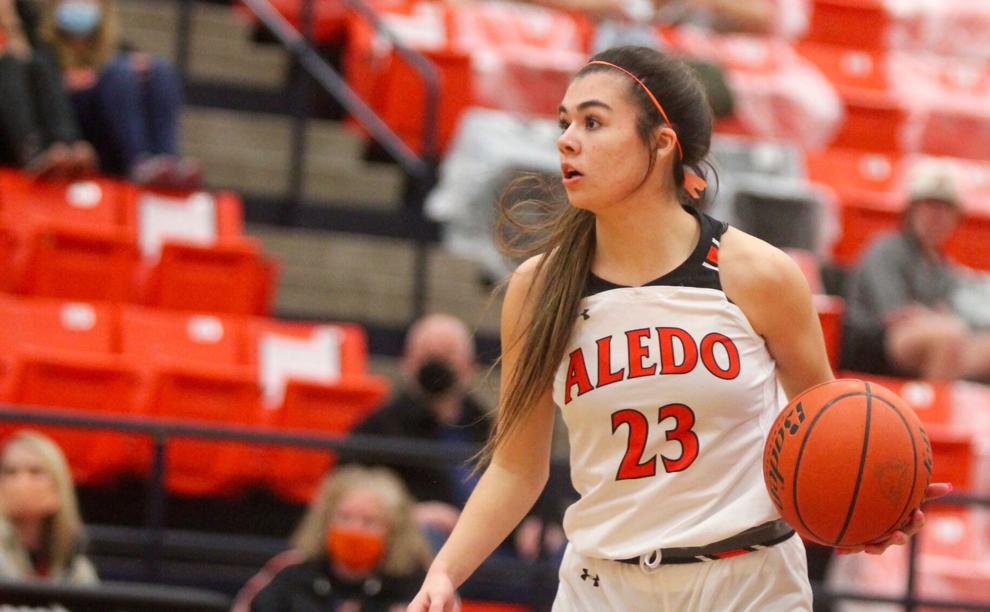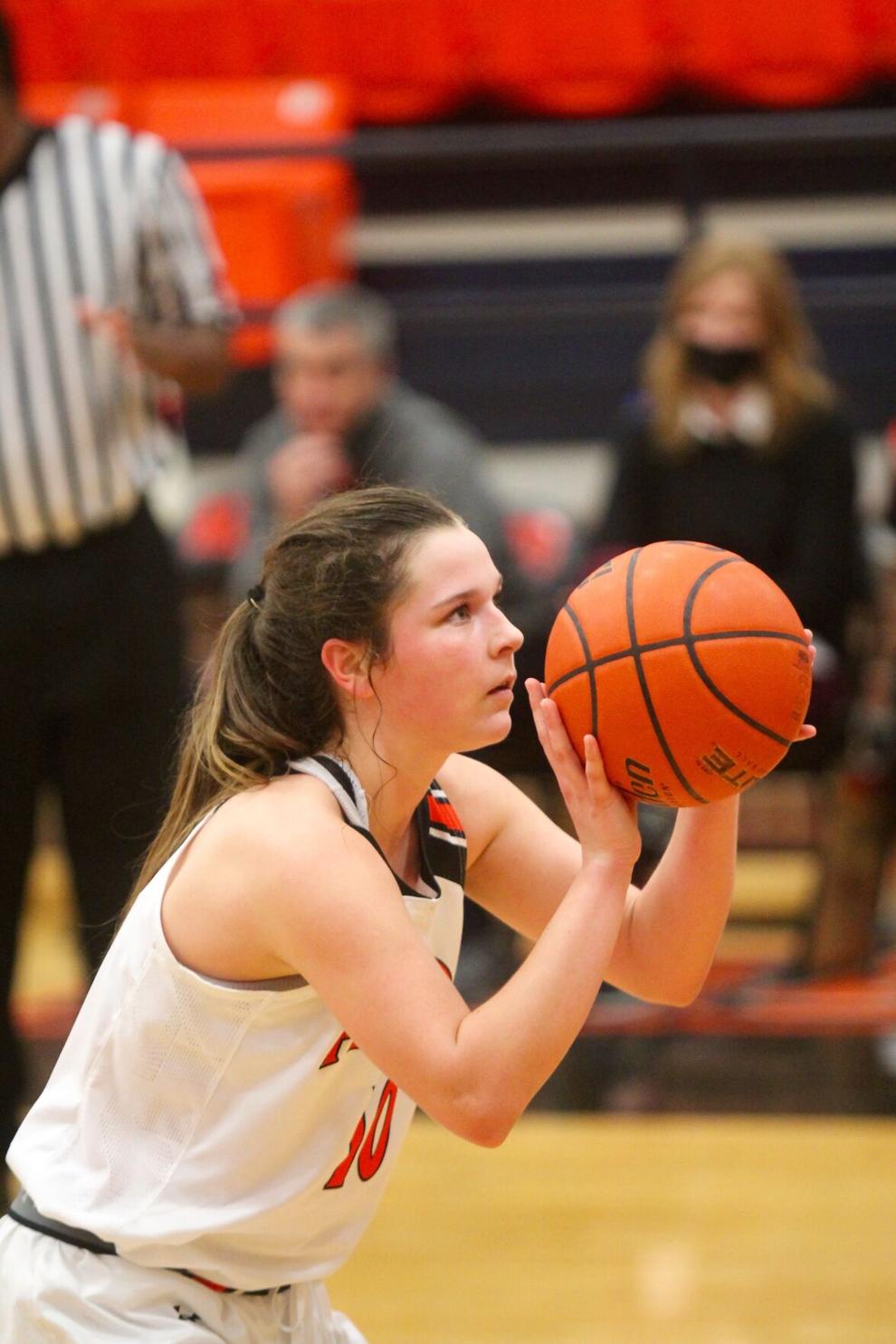 The Ladycats went down shooting against a tough Lake Dallas squad in a bi-district playoff match on Thursday at Bridgeport High School.
Addyson Hebel was the high scorer for Aledo with 13 points. Claire Byars tallied 10, and Kylie Anderson, Sophie Smith, Kandle Boggus and Presley Hull also put points on the board.
Aledo's season ends with an 8-16 overall record and 5-5 in district. Season highlights included the first win, a 50-45 nail-biter over Northwest, an 11-point win over a tough Granbury squad and a two-point victory over Azle.
Brock 34, Bowie 36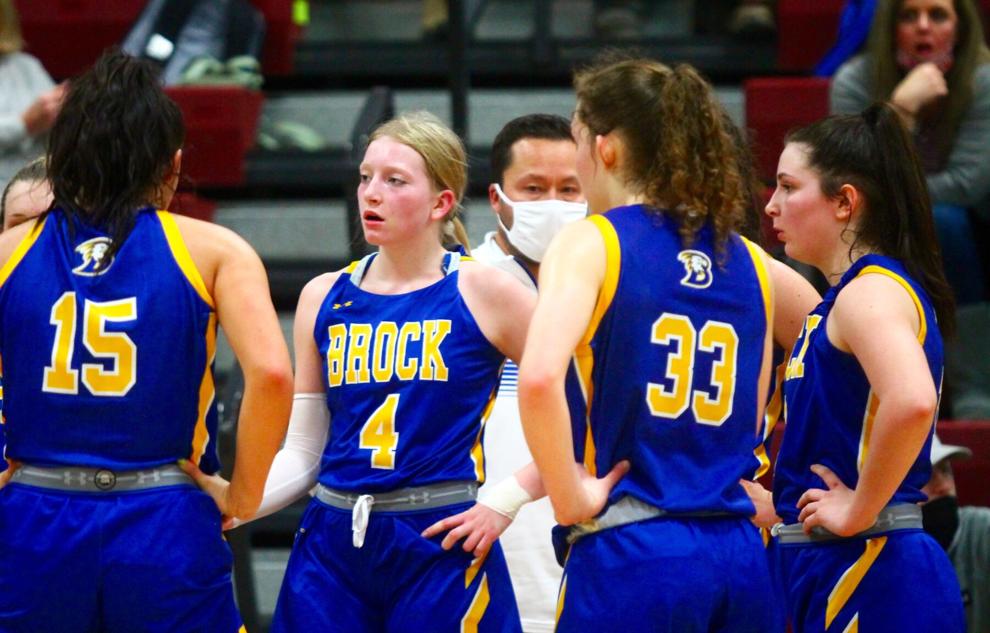 The Lady Eagles lost their playoff game in Chico on Thursday, falling to Bowie in a hard-fought match that came down to the wire. The game was tied after the first quarter, but Bowie took a three-point lead into the half. Brock returned to the court energized and reclaimed the lead, taking the game down to a final quarter of tough roundball. The score was 34-34 with less than 10 seconds remaining when Brock inbounded the ball with the chance to drain a basket and win the game. A blocked pass, though, gave Bowie the ball and the victory after sinking two shots from the free throw line as the seconds ticked off the clock. 
Peaster 67, Jacksboro 31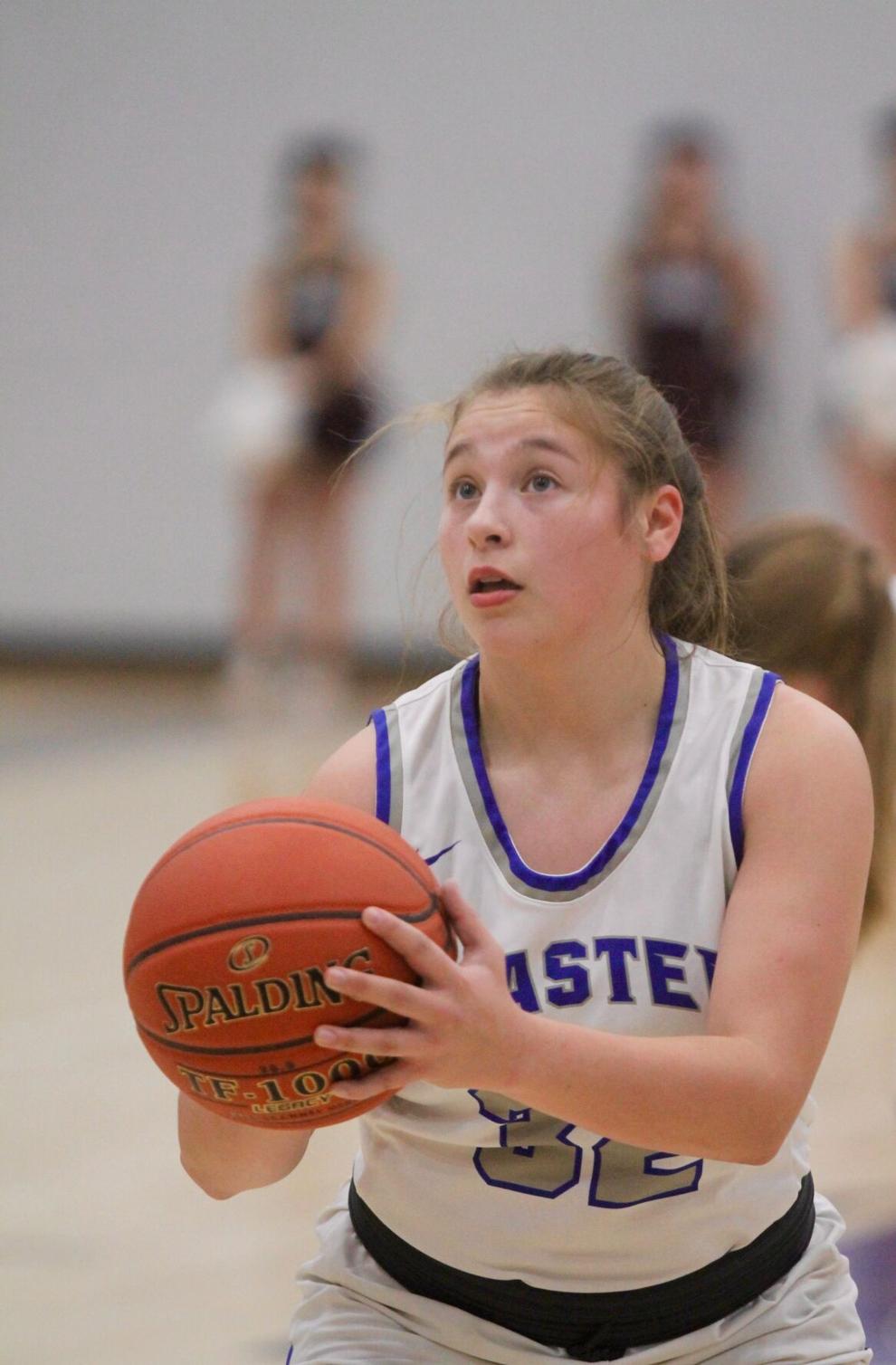 Payton Hull enjoyed a big game sinking short- and long-range shots, and Landry Robertson and Brooklyn Bosher were among the Lady Greys hustling all over the court on Thursday night to secure a bi-district championship. Peaster grabbed 30 rebounds and 16 steals and shot 78% from the free-throw line to grab the first victory of the playoffs.
Peaster (24-4) advances to the area round next week.
Community Christian wins by forfeit
Community Christian (22-2) won Thursday's regular season conference game after the Joshua Christian Knights forfeited.