Brock's 13th appearance in the UIL state semifinals tournament Tuesday didn't end the way the Eagles wanted. Nor did it erase the memory of winning 29 games against a mere four losses.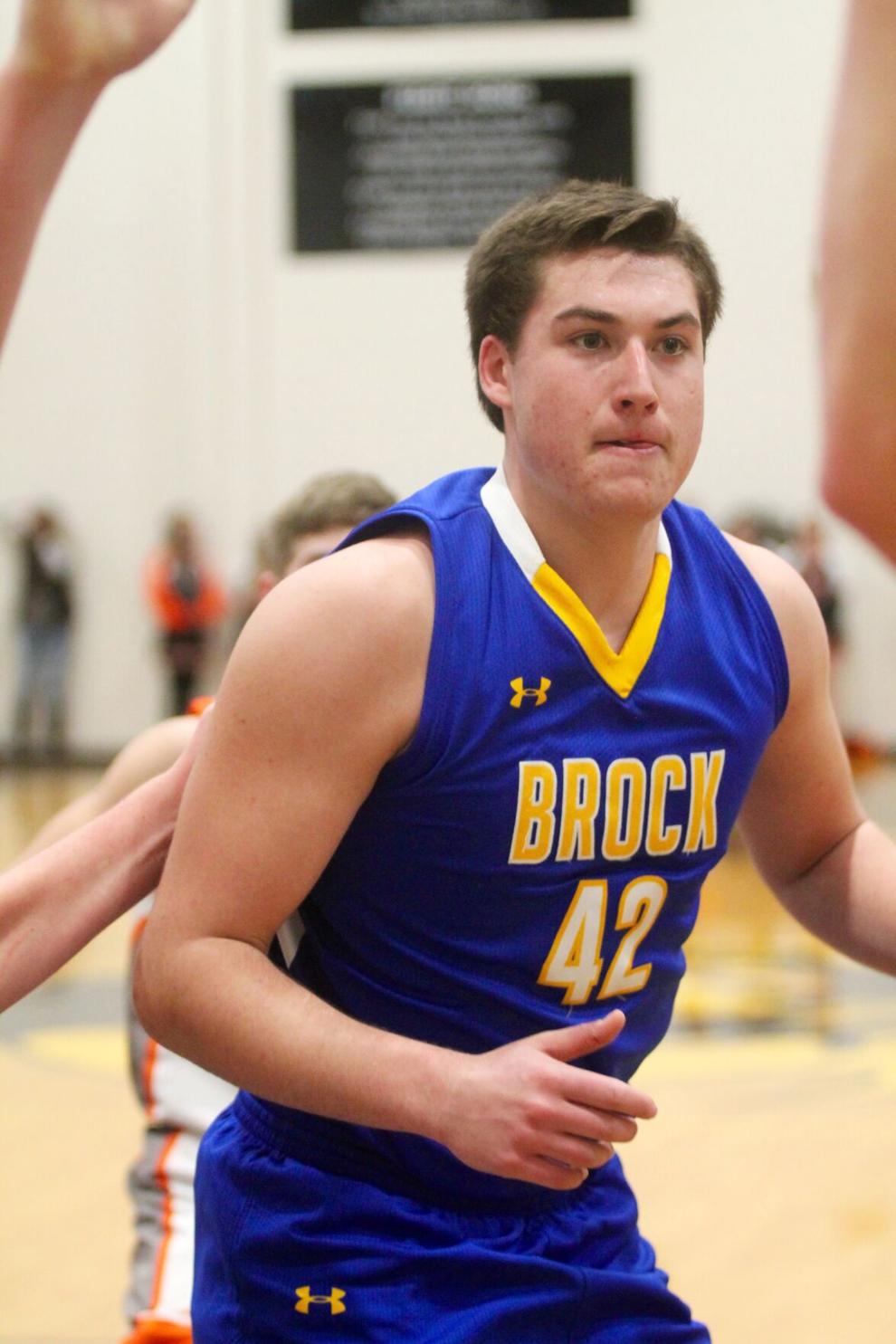 Making it this far in the playoffs would be cause for celebration for most teams in the country, a fact not overlooked by Brock Athletic Director Chad Massey, who tweeted a message after the game that summed up the feelings of many fans.
"Super proud of our team," Massey wrote. "Awesome run to the state semifinals. It was awesome watching a team come together and compete all season. Great stories that will be told for year to come! Thanks for taking us all on such a great ride!!"
Brock fell to a Tatum squad that is playing like a team on a mission. Last week, Tatum had taken out a top-ranked team. On Tuesday, they relied on the same aggressive full-court blitz and physical play to defeat Brock at Corsicana High School in front of a packed gymnasium.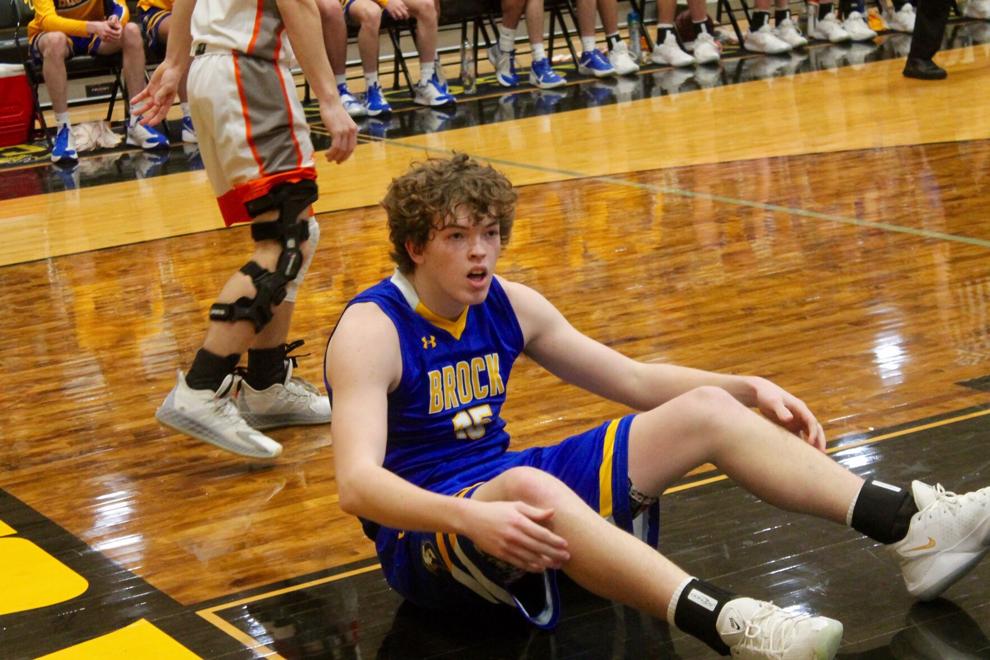 The game began promising enough. Tatum missed its first two shots, then fouled Nathan Jones after he grabbed a rebound. Corbin Calzacora hit a three-pointer to put Brock on the scoreboard first.
On offense, Brock spread the love, with Liam Kelly, Nathan Jones and Calzacorta all tallying points in the first quarter. Calzacorta's first two buckets were three-point bombs that landed truly.
Tatum, too, nailed twos and threes to keep pace.
Brock's Ty McCall missed a shot at the buzzer, and the score remained tied at 13 apiece as the first quarter ended.
The referees allowed the teams to play hard, and Brock realized they were in a dogfight and being bitten too often. Tatum grabbed a 10-point lead in a few minutes, and Zach Boxell called a timeout. Brock's coach has shown a knack for using timeouts well and saying the right things to reinvigorate his players.
Play resumed, and Tatum fouled Calzacorta. He missed both free throws but made up for it by hustling on defense and forcing a turnover. Jones struck for two points and then three more, and Brock began whittling away at Tatum's lead. McCall was fouled with a second left and sank both shots to cut Tatum's lead to three points, 25-28 as the half ended.
Tatum's roster included several big guys, including one who outweighed Jones, Brock's center, by about 50 pounds. Jones battled fiercely for turnovers and was the only Eagle who scored in double digits in the first half. Still, he and his starting teammates had remained on the floor for most of the game, while Tatum was substituting and resting players often.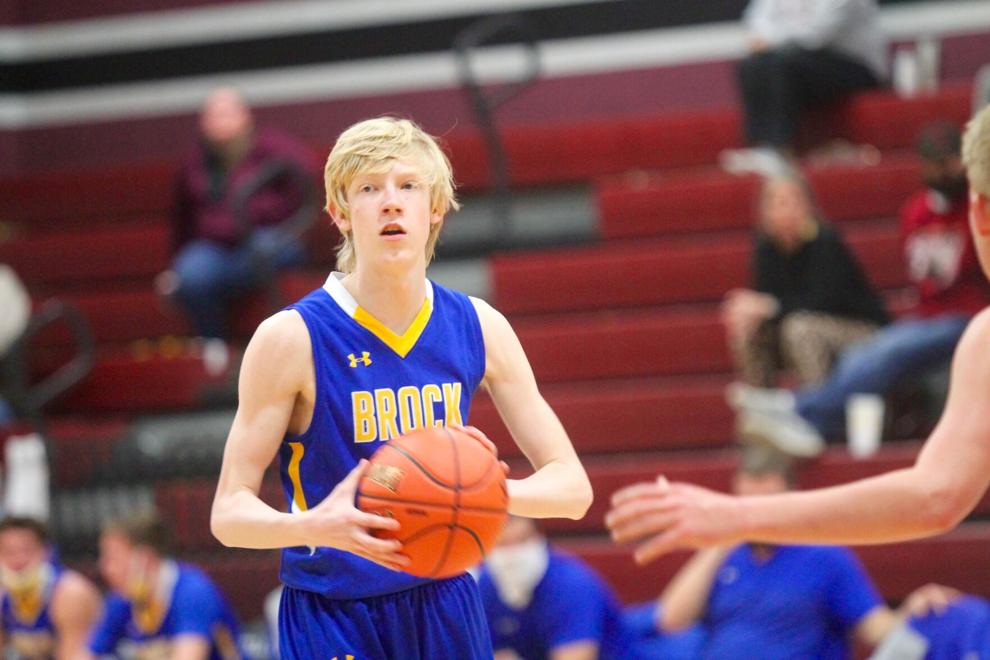 The second half began with Tatum stripping the ball from Jones and making a basket. Brock came back with a bucket, and the war resumed. The soldiers in blue and gold, however, were showing the strain. Tatum grabbed more rebounds and chased down more balls. Brock was down by nine points as the third quarter faded.
Last week, Brock had come back from a four-point deficit to win a playoff game. To repeat that effort, they'd have to shut down Tatum's offense. Instead, Tatum increased its lead to 11, then to 13, then 15.
Boxell called a timeout. The man with the magical words and intuitive Xs and Os was going to have to come up with something to inspire his players. Instead, Tatum hit another basket when play resumed, and they were too rested, big and blessed to relinquish the lead. 
The Brock Eagles did not go gently into that good night. They raged against the dying of the light, but the light faded anyway, and the boys watched their season go with it.
Final score: Brock 45, Tatum 62