Coming into Thursday, Brock running back Kutter Wilson was already in the Eagles' record books before their area win over River Road in Sweetwater, 54-8.
The junior and state track champion added to his resume a 91-yard touchdown in the second quarter, putting Brock on top at that point, 20-0. Wilson now holds the three longest touchdown runs in the Eagles' history.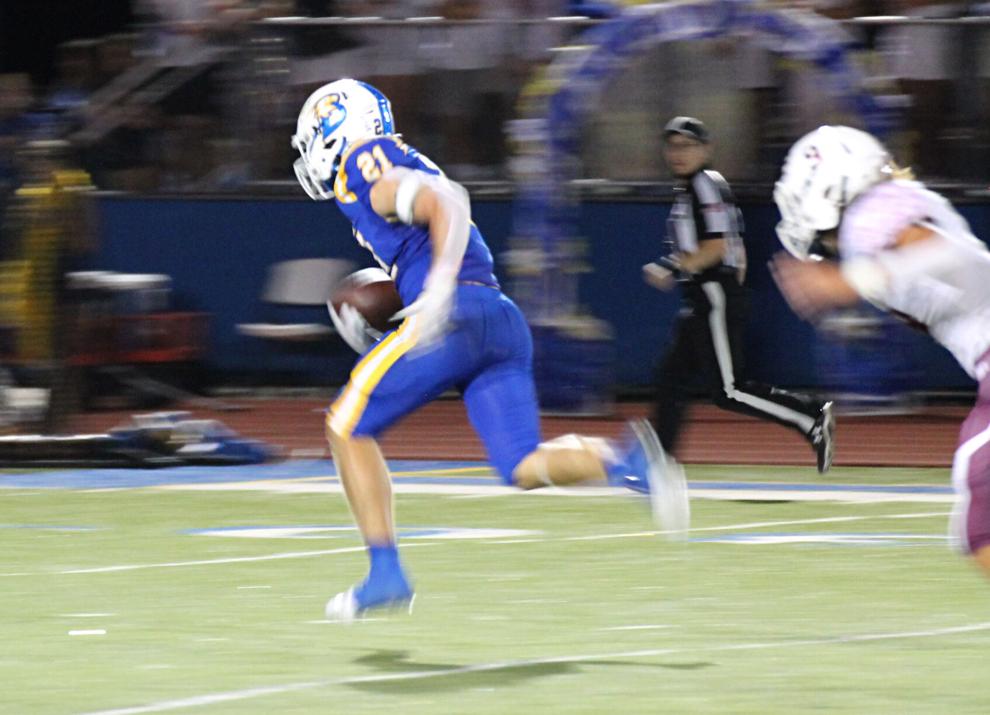 And he wasn't the only one showing out Thursday, as the undefeated Brock Eagles dominated on both sides of the ball, holding River Road nearly scoreless all night as they led 33-0 at the half.
The Eagle defense was, in its most simplistic form, stingy, holding its opponents to 174 yards on the night — all of them on the ground, as they shut down the passing game.
On the flip side, the Brock offense had 558 yards of offense, the bulk of it coming through the running game, with 37 carries for 388 yards. Wilson finished with 25 carries, 254 yards and found the end zone four times.
Quarterback Tyler Moody was 8-of-18 passing, for 170 yards, finding Nathan Jones for two of his touchdowns. (Jones finished with five receptions for 118 yards).
The Eagles (12-0) are looking as sharp as ever, as they prepare to celebrate Thanksgiving with regional semifinal victory. They will take on the winner of Jim Ned-Muleshoe, who were scheduled to play Friday afternoon.
The Santo Wildcats aren't undefeated, but at 11-1 on the season, they're as close as you can get.
The Wildcats dispatched their area opponents Thursday with a 33-12 win to advance past Roscoe at Chesley Field.
Santo may have started out a bit slower than they would've liked, but the Wildcats built a 14-6 lead at halftime, fighting off a Roscoe rally at the start of the third quarter that narrowed the lead to just two points.
The Wildcats will face Windthorst in the regional semifinals, their third time to advance to that round in the program's history. Kickoff is set for 1 p.m. Nov. 26 at Graham High School.