The final game of Millsap's 2020 football season will remain a special memory for Head Coach Jake Johnson. Six years ago, he took over the athletic program at the 3A school. The kids starting junior high football back then are now set to graduate high school and head out into the world as adults.
"This is the first group that I have coached from seventh grade all the way through to seniors," Johnson said.
Johnson began toughening them up early in preparation for high school competition.
"We bought a wrestling mat for them and started getting them to get after each other a little bit," he said.
Johnson established a gnarly off season program to distinguish devoted players from the mere dabblers. The players who survived and made the team were ready to roll on game days.
"Man, they played fantastic football," he said. "It wasn't perfect. It wasn't mistake free, but they played hard, played well and when it all came out, we had a chance to go beat the No. 8 team in the state."
Holliday was undefeated in district competition this year and came out on top against Millsap in last Friday's bi-district playoff game — barely.
Final score: Millsap 13, Holliday 21.
"I couldn't have been prouder of how they carried themselves this year," Johnson said of his team. "That's what I tell them — it's not always what you do. It's how you do it. It's the how. I was proud of how they represented our program."
Senior tailback Basey Mitchell ran for more than 1,000 yards — the first to cross that milestone during Johnson's tenure. Senior wide receiver Nathan Sykes gained more than 1,000 yards in the air — another first.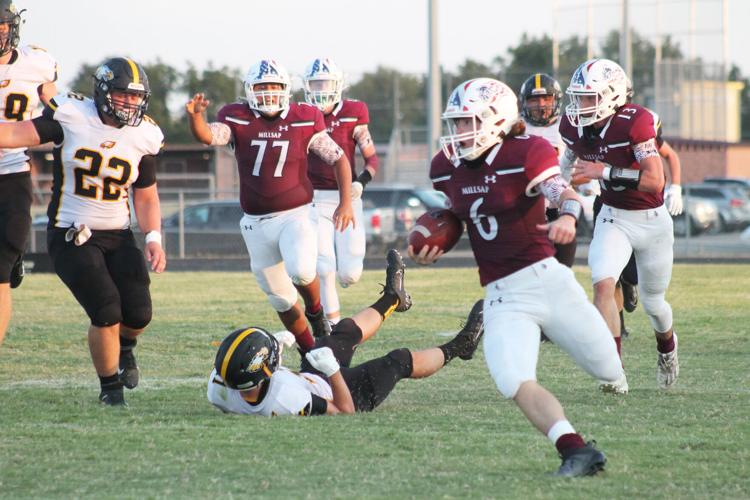 Senior Wesley Rogers began playing on the varsity team as a sophomore and started at every position on the field on both sides of the ball at one time or another. Mostly, though, he played quarterback.
Rogers is one of the biggest guys on the team. Last winter, Johnson met with the senior for a talk.
"I said, 'You know, we don't have a whole lot of big kids — I've only got one or two kids that weigh over 200 pounds, and you're one of them —  and we really need help on the offensive line, and I feel like I need to move you to center,' " Johnson recalled.
Some kids would have resisted moving from starting quarterback to the offensive line.
Not Rogers. Rather than selfish, he was selfless, putting team first.
"He said, 'Yes sir — I just want to play, and we want to win,' " Johnson said. "Man, that kid went out there and had a great year — all about the team and doing whatever he needed to do."
When he wasn't playing center, Rogers continued to fill in at quarterback and scored 14 touchdowns.
The Bulldogs lit up the scoreboard most games. Millsap was the top-ranked offense based on total yardage among 3A Division II teams and finished third in scoring, Johnson said.
Younger players are in place to keep putting up points in the future. Starting quarterback Lawson Nairn, a junior, threw for more than 2,000 yards this season.
"Getting him back next year will be big," Johnson said.
More than a dozen juniors are expected return.
 "These kids who are going to be seniors, I've watched nearly every football game they have played from the sixth grade on up," Johnson said. "I've been watching them play for a long time. We've got guys coming back we are fired up about."
Junior running back Waylan Dunn, who rushed for more than 600 yards, will return along with two sophomore wideouts coming off productive seasons, Carter Nairn and Isaac Bourdelais.
Another talented sophomore, offensive lineman Marco Gonzalez, was among the team leaders in pancake blocks, or driving an opponent into the ground and flattening them like a pancake during a block.
Plenty more talented youngsters are on the way. The junior varsity team has won a district championship for two years in a row.
Millsap's varsity squad posted a 7-4 record, giving the team its first winning record in a decade. Johnson didn't make it easy, either. He stacked the schedule with powerhouse teams for the non-conference games to toughen up his team.
The process worked.
The Bulldogs came back from a 19-point deficit at halftime against Jacksboro in the final game of the regular season to win 35-26 and earn a playoff spot. Their persistence might owe itself to the strenuous offseason program that Johnson oversees.
"We work our tails off in the offseason so we can go have fun during the football season," Johnson said. "Our offseason is second to none. I have three coaches, including myself, who are Olympic-certified strength coaches. Two of us have collegiate strength and conditioning experience."
Offseasons aren't just about weights and sweat. Johnson's staff prepares them physically, mentally and spiritually, he said.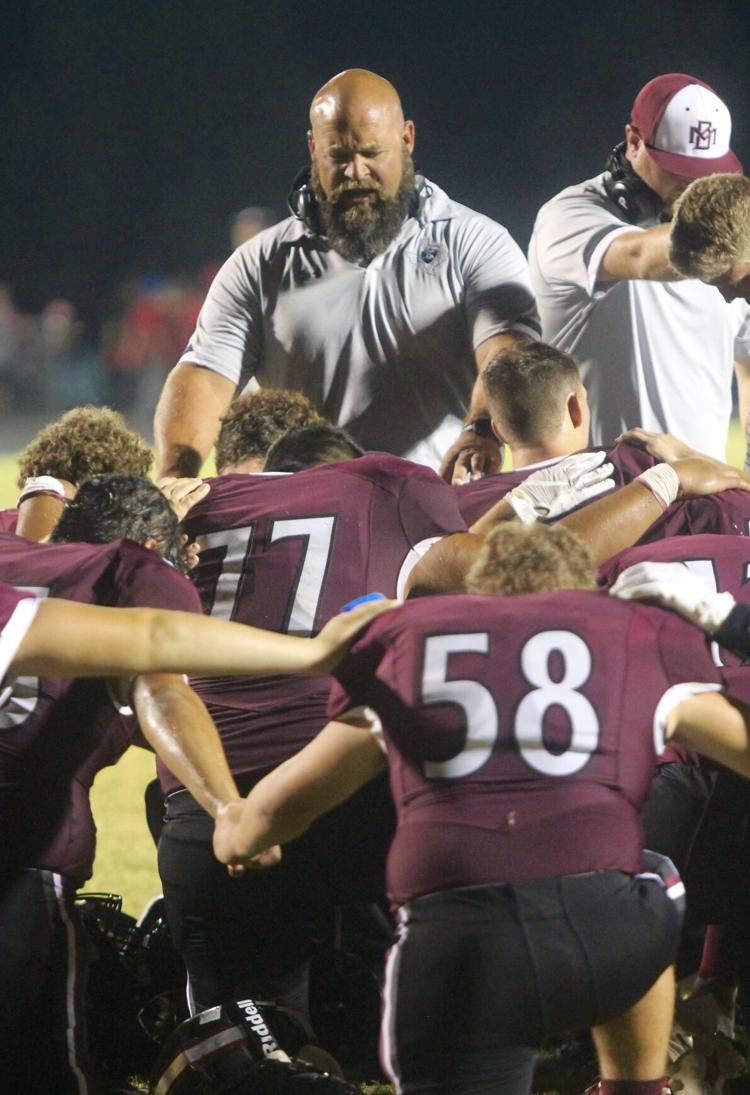 "It takes all of that when you get out there underneath those lights," he said. "You can't just rely on the physical." 
Mitchell credits Johnson with helping him become a better person, not just a better athlete.
"The coach stuck with us," Mitchell said. "He built us up. He showed us how to become true men. He even taught us how to shake a person's hand with a firm grip. He taught us the basics. He wanted us to be good people first before being good football players. It was something I will never forget, something that will help me the rest of my life."
Coaches who go to new schools rely on the players to buy into their athletic programs. If the program is right, and the kids are all in, and the coaches are consistent, wins follow more often than not. A tenet of the program is to participate with passion whether on the football field or in the classroom.
"When I got here, all I ever asked the kids to do was take us one step further," Johnson said.
The team had been winless and finished in last place the year before Johnson arrived. 
"The first year, we won one game," Johnson said. "The next year, we won three games. The next year, we missed the playoffs by one game. Then we made the playoffs. Last year, we improved our overall record but missed the playoffs by one point."
This year, they posted their best record and returned to the postseason.
"Next year's seniors — we've got a lot of kids coming back — their job is going to be, take us to the next step," Johnson said. "I believe they will."