Mineral Wells 45, Venus 22
No player on Mineral Wells remembers where they were on 9/11 — they weren't born yet. So, just before Friday night's game, head coach Gerald Perry told his athletes about that powerful moment in history and shared some of his memories and thoughts about the Twin Towers falling. He recalled the following day, as well — September 12, 2001 — and described how people across the country became united in our collective shock and pain.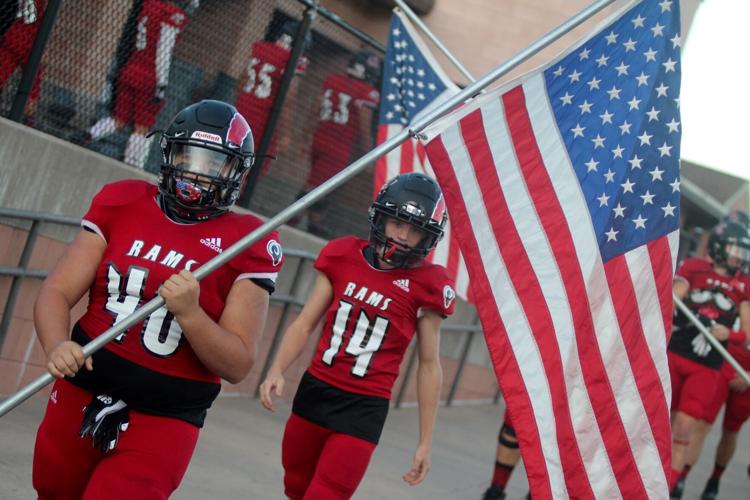 September 11, 2020, could be a memorable day for them as well, he told his team. It could mark the day the Rams returned to winning. Mineral Wells hasn't won a game since 2018 after going 0-9 last season and starting 0-2 this year.
"I told them the third day I would remember is 9/11 of 2020," he said, standing on the artificial turf at Ram Stadium after watching his team dominate Venus 45-22 on homecoming night in front of a state mandated 50% capacity crowd. "That was a big win for us. It was good to get this one and get on a roll. That's important to us."
Last season, a dearth of seniors meant Perry was starting mostly juniors, sophomores and freshmen. This year, 17 seniors are on the team, including quarterback Jacey Holland and wideout Devon Little, who combined for three touchdowns. Little caught a third TD pass from quarterback Ethan Oliver late in the game.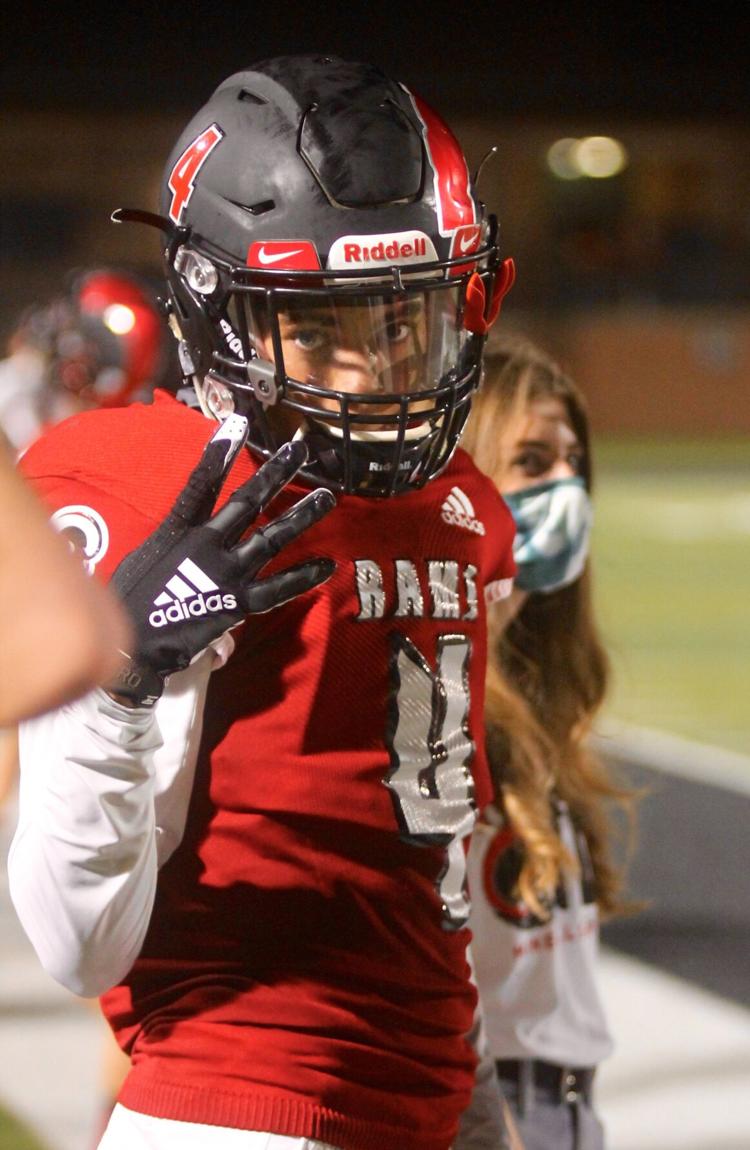 "Devon Little is a special kid, a great talent," Perry said. "He has matured a lot, not just as a player on the field but as a person. I'm very proud of him. "
Much of the offensive line remains youngish. Most are sophomores with potential o'plenty.
"We're going to keep getting better and better," Perry said.
The coach was quick to credit his defense for stuffing the Venus offense early and often. Most of the Bulldogs' points were scored during mop-up time in the fourth quarter with the Rams playing substitutes.
The tone was set early. The Rams kicked off to start the game and forced the Bulldogs off the field in four downs. Immediately, Holland found Little on a flare pass, and the diminutive receiver scampered half the field into the end zone.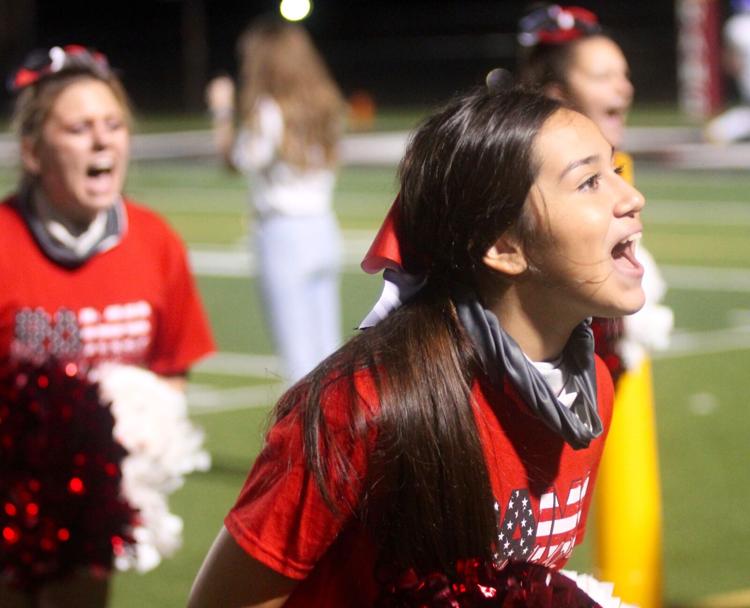 Early in the first quarter, Venus faced fourth and one at their own 17-yard line and gambled. The Rams defense stuffed them at the line for no yards, and Rams took possession. On the next play, Holland found Little for paydirt again, giving them a 14-0 lead before the Bulldogs could blink.
"We're going in the right direction," Perry said. "We need to get some wins and get ready for district coming up soon."
The Rams (1-2) play at 7:30 p.m. Friday at Sanger (0-3).
Springtown 17, Waco Connally 7
The Porcupines have a winning record again after besting Waco Connally in a low-scoring, defensively dominated battle.
The Pines (2-1) hit the road to challenge Godley (2-1) at 7:30 p.m. Friday at Wildcat Stadium.
Peaster 18, Collinsville 12
Peaster's magical year continued with a third straight win on Friday night. Quarterback Gunner McElroy threw for 263 yards and rushed for another 61, and running back Tramar Gilbert rushed for two touchdowns. Sophomore wideout Hank Morris logged 125 receiving yards and was among five different players who connected on passes from McElroy.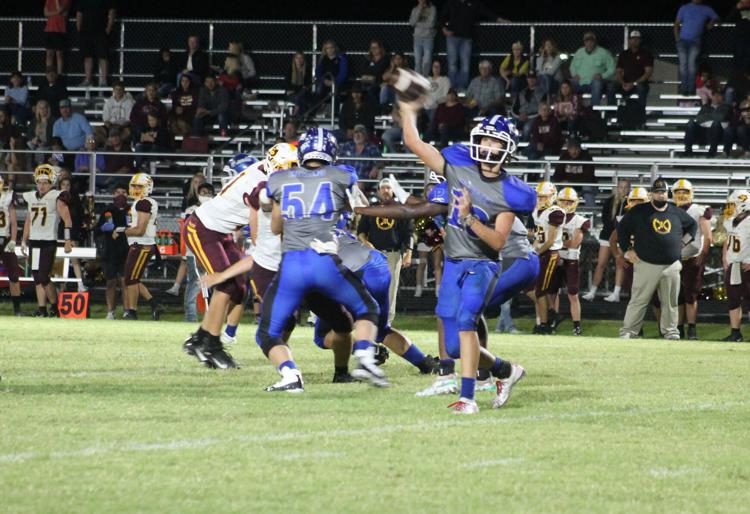 Peaster (3-0) has a bye on Friday and plays next at 7:30 p.m. Friday, September 25, at Pilot Point (2-1).
Perrin-Whitt 73, Community Christian 27
The PerrinWhitt Pirates said, "Arrrr" from the start, scoring 22 points in the first quarter against the Community Christian Warriors on Friday night. The Pirates remained surly in the fourth quarter, when they scored another 32.
The Warriors had their moments as well. Community Christian quarterback Jackson Horton threw a touchdown and ran for three more.
Next up for Perrin-Whitt (2-1), the Pirates play at 7:30 p.m. Friday at Covington.
Community Christian plays at 7 p.m. Friday at Heritage Christian Academy.
Strawn 44, Bryson 16
The Greyhounds continued shaking off their first-week loss and chalked up 24 unanswered points in the first quarter against Bryson at Cowboy Stadium. Strawn's defense resembled a brick wall, holding Bryson to five first downs.
Strawn plays Bishop Gorman at 7:30 p.m. Friday at home.
Millsap 27, De Leon 20
The Millsap Bulldogs kept its winning streak alive in a close contest against De Leon. The offense was slightly off its 32-point average scoring, but the Dog D dug in and fought hard as usual.
Millsap (3-0) plays at 7:30 p.m. Friday against Paradise (2-0) at home.
Gordon 56, Baird 47
The Gordon Longhorns are undefeated in six-man football and looking to make it four in a row. The Horns (2-1) plays Sidney (2-1) at 7:30 p.m. Friday at home.