The Weatherford Roos came out the victors in a thrilling Homecoming victory Friday night.
After a rough start which saw Weatherford trailing L.D. Bell, 14-0, the Roos bounced back on Brayden Bork's 60-yard run. The point after kick made it 14-7 to close out the first.
L.D. Bell began a lengthy drive, but the Roo defense held strong on a 3-and-12, forcing the Raiders to attempt a field goal, which failed.
After crowning Homecoming King and Queen Adison Feriend and Emma Wolfenberger, Weatherford picked up where it left off.
The defense came up with a huge interception to give the Roos the ball on the Bell 24-yard line, and Ryan Clark's quarterback keeper put Weatherford up 21-14 at the 2:12 mark in the third.
The Raiders opened up the fourth to tie the game at 21-all with a little over five minutes to play.
Backed by his Homecoming crowd, Clark had a powerful run, breaking multiple tackles to score the go-ahead with 2:16 left. It would be his third score of the night.
L.D. Bell appeared ready to head into overtime, driving downfield in a hurry, but the Roo defense again came up key with less than a minute to go, tackling the ballcarrier short of the marker on fourth down.
Weatherford Head Coach Aubrey Sims gave his defense their due at the end of the night.
"They played great," he said. "The offense stepped up and scored when we needed it and we just kept fighting."
Friday was the third contest the Roos had played down to the wire, falling to Cleburne the week prior in the final minute.
"It was nearly the same scenario as last week," Sims said, "and we learned from those mistakes."
Rams move to 4-0
Mineral Wells remains on its hot streak after defeating Sanger in heart-pounding action, 42-41.
Both teams went blow for blow in the first quarter, with Sanger holding a 27-21 advantage.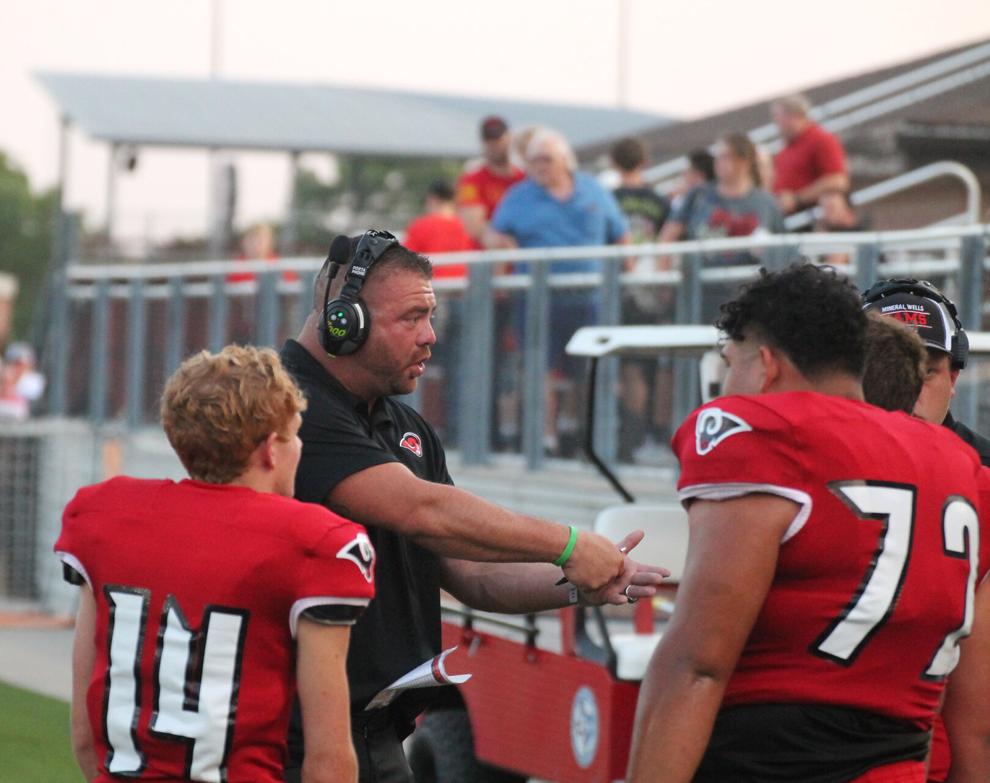 The Ram defense bowed up, holding the Indians scoreless in the second and third quarters. Mineral Wells was able to use the momentum to take the 28-27 lead after scoring in the third.
The two traded punches in the fourth quarter, which saw the Rams with a 42-35 lead with about two minutes to go.
A rushing score put the Indians within a point, but the Rams intercepted a two-point conversion attempt to save the night.
Brock crushes Iowa Park
The Eagles allowed a mere touchdown in their romp over the Hawks Friday night. 
Brock had a health mix of running and passing, with 239 yards on the ground and 189 through the air.
Tyler Moody was 12-of-22 passing with a touchdown and Kutter Wilson carried the ball 18 times for 103 yards and two TDs.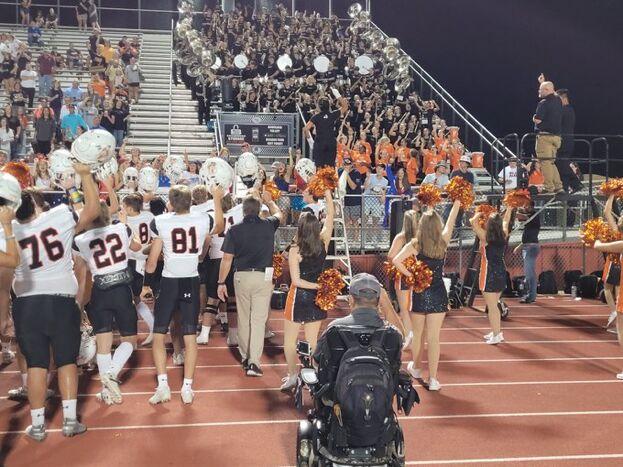 Other Friday night scores:
Aledo 56, Burleson 14
Springtown 52, Godley 20
Paradise 31, Millsap 12
Santo 41, Era 0
Strawn 60, Gordon 15
Trinity Christian 25, Lake Country Christian 21
Weatherford Christian 27, Howe 20 (played Thursday)