Brock 58, Peaster 0
A perennial powerhouse with its eyes on a state championship was playing a team that won't make the playoffs in its first season of UIL 11-man football.
The lopsided score is the result. 
Hope abounded early on, however. The Peaster players were loud, psyched, pumped up and rowdy while standing inside the inflatable Greyhound head just prior to running out onto the field. The cheerleaders yelled and did flips. The band played with chutzpah. The crowd cheered with fervor.
The Greys and their peeps came to play.
Brock kicked off to Peaster, and a nice return by the Greyhounds was negated by a holding penalty — no way to start a game against Brock.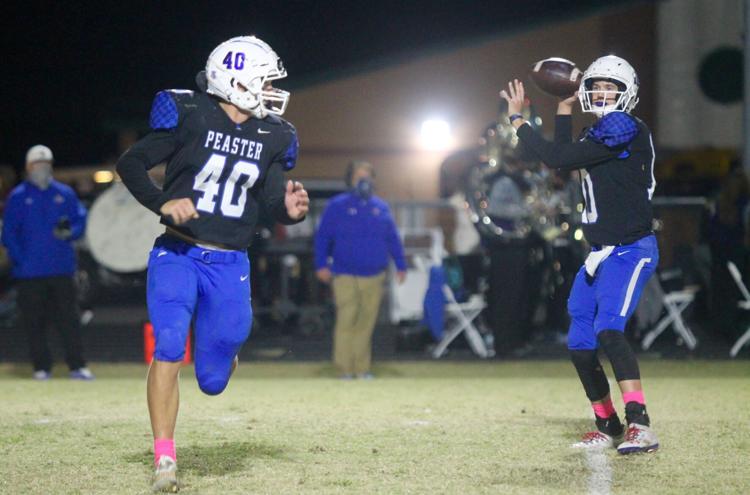 Peaster quarterback Gunner McElroy led his troops onto the field, first and 10 at the 22, with 78 yards of turf to go and a big, mean yellow-and-blue wall of talented Eagles defenders standing in the way.
Brock tends to start games slowly, and the Greyhounds hoped to capitalize early. A 15-yard run on first down, followed by a pass interference call against Brock, put Peaster at midfield, first and 10.
McElroy completed a pass. Running back Tramar Gilbert scampered for a first down. The Peaster crowd erupted.
Could it be? Could the 3-6 Greyhounds hammer one of the most feared 3A teams in Texas?
No.
The drive stalled. Peaster punted. Brock's Eagles offense took the field. Rinse and repeat.
Still, a glimmer of hope remained for a moment.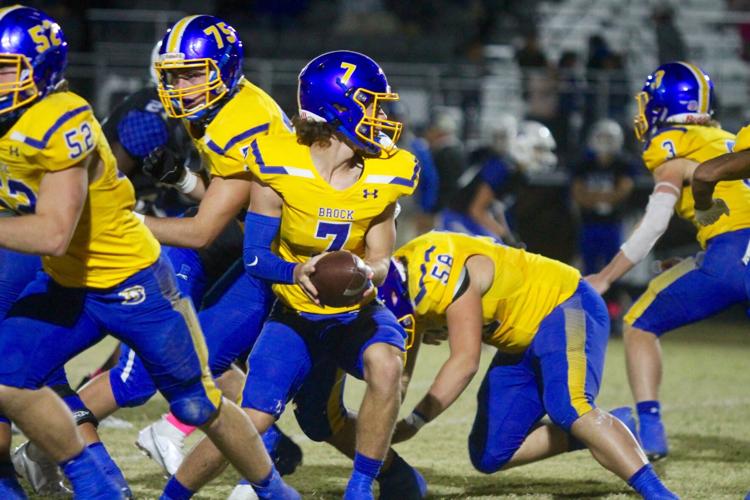 Peaster's defense put Brock in a third-and-20 situation on that first drive with the score still 0-0, but Eagles quarterback Jaxon Gleaton hit tight end Nathan Jones for a first down, and Brock's offense was off and running for the rest of the night.
Eagles running back Cash "Money" Jones scored four touchdowns — two on the ground, two in the air — before resting early to let others earn gridiron glory time.
Running back Kutter Wilson was Brock's leading rusher with nine attempts for 141 and a touchdown, and running back Myles Semas added 100 yards and a score. Tyler Moody ran in another for six points. Kicker Tatum Saathoff kicked a field goal and seven extra points. Add it all up: 58.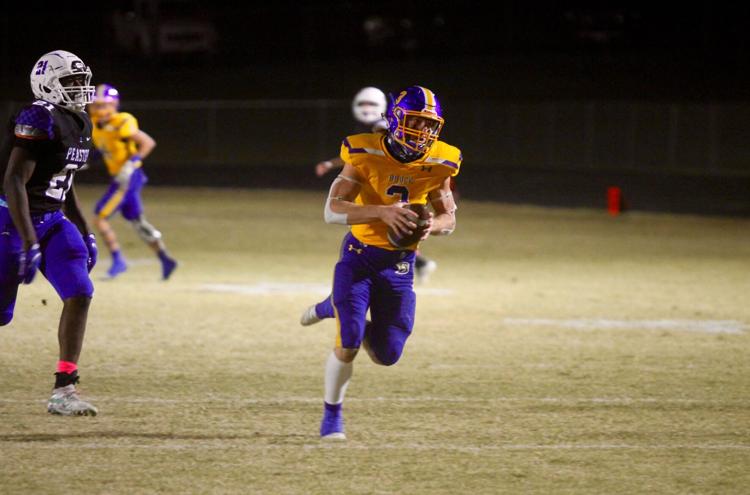 The math is easier on the Peaster side. McElroy completed four passes for 36 yards and ran five times for no yardage before a collision with a Brock defender near the sidelines left him woozy. He was pulled for the rest of the game.
Zane O'Donnell filled in well, completing a couple of long passes for 61 yards. He could do no better than McElroy, however, at putting up points. That's nothing to be ashamed of — most offenses sputter against the brick that is Brock.
"We came out and played well the first half," Eagles Head Coach Chad Worrell said after the game. "They got a good drive going on our defense. It took us a series there to adjust. But we adjusted and played pretty well."
Peaster head Coach Gary McElroy expressed pride in how his team played despite being outnumbered, out-ranked and losing its starting quarterback and leading offensive weapon.
"I'm proud of our kids," McElroy said. "They were fighting until the last snap of the game. We played very physical with them defensively. I'm proud of a lot of things. Sure, I wish the score was different, and the W was on the other side of the scoreboard, but you live, and you learn. We just played the best team around. We're going to be better for it."
Mineral Wells 0, Graham 65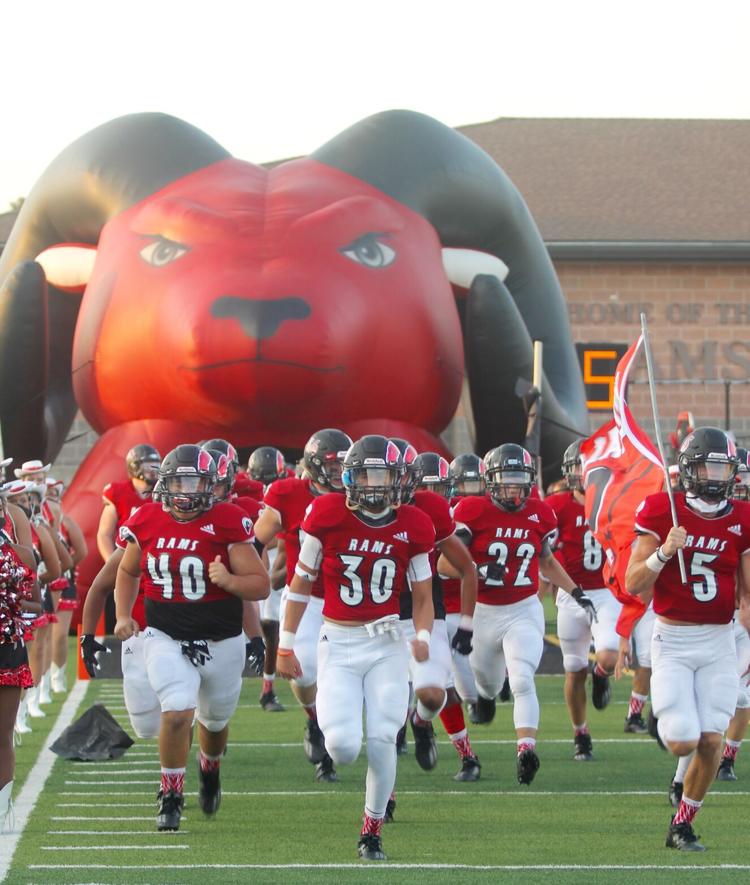 This one didn't take long to settle. Graham scored more than half of its 65 points in the first quarter on Friday. The bruising wasn't exactly unexpected. The 7-1 Graham Steers are district champs. The 1-7 Rams are at the bottom of the standings, beset by injuries and COVID cancellations and disruptions and missing the playoffs.
Springtown 17, Burkburnett 0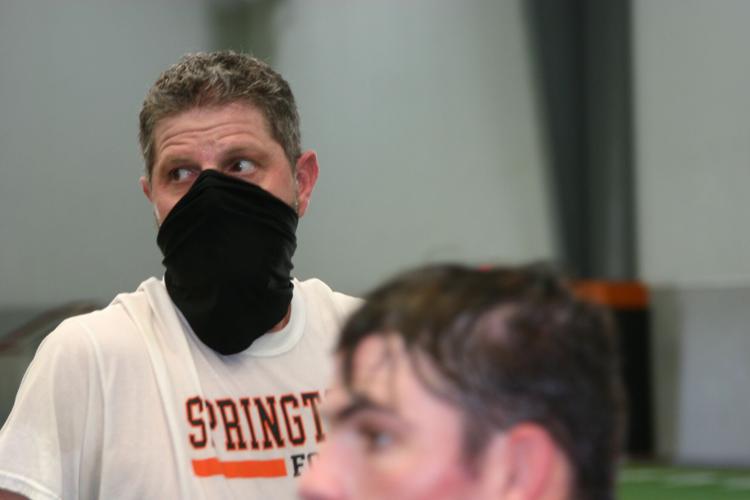 The Porcupines ended the regular season winning by default against Burkburnett, who cancelled due to COVID-19 conderns at their campus. 
Millsap 44, Dublin 7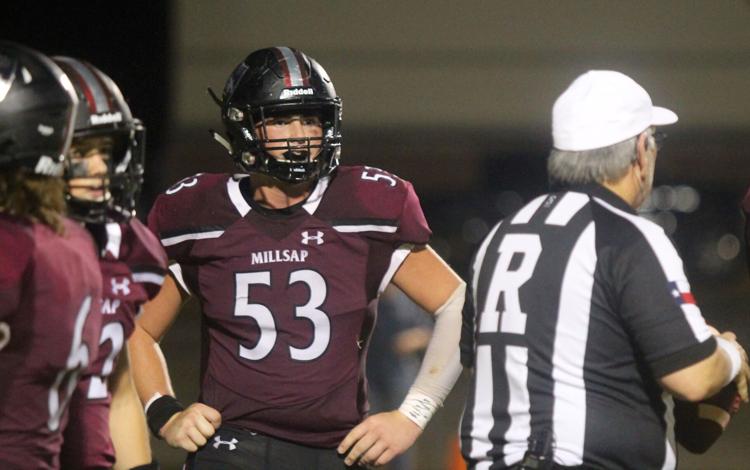 Millsap's drubbing of Dublin clinched a playoff berth for the Bulldogs. Running back Basey Mitchell ran for 100 yards and a touchdown. Waylon Dunn rushed for 65 yards and another TD. Lawson Nairn threw for 160 yards and a TD and added a rushing TD. Receiver Nathan Sykes logged  100 yards and a TD through the air. Marco Gonzales recovered a fumble on defense for touchdown.
Aledo 47, Arlington Seguin 26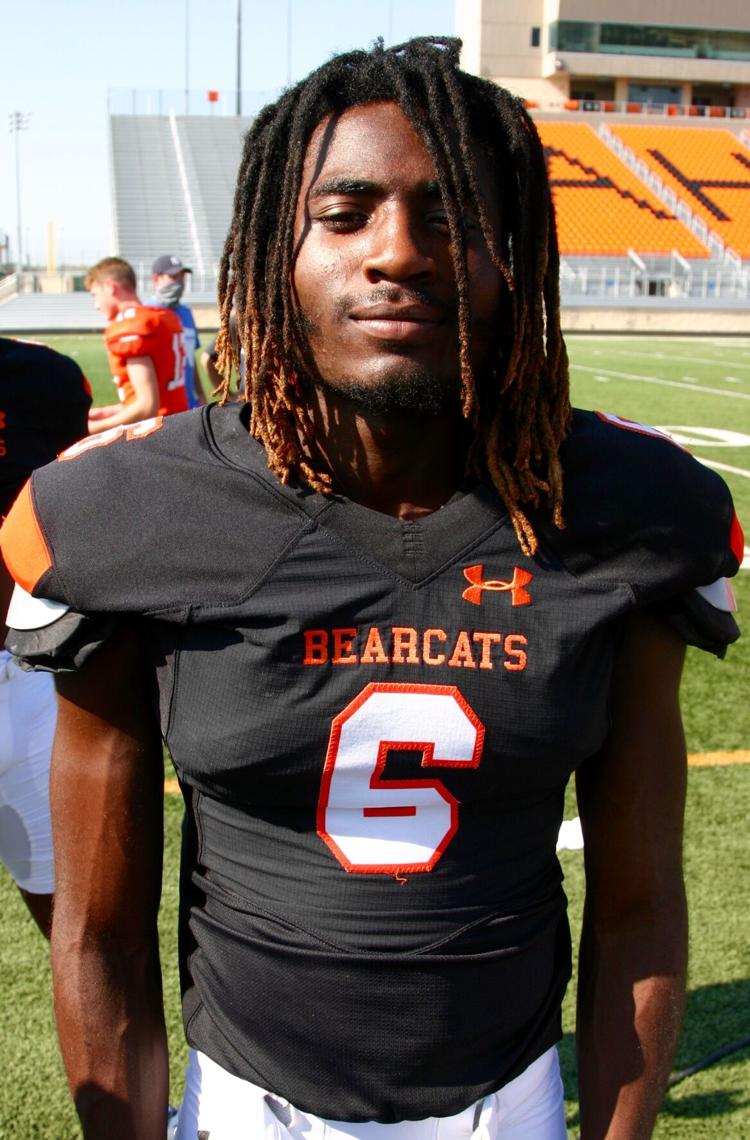 Running back Demarco Roberts scored three touchdowns on Friday to power the defending state champion Bearcats to another victory. The W keeps Aledo perched alongside Mansfield Timberview atop the district standings in 5A-2.
Gordon 68, Gustine 20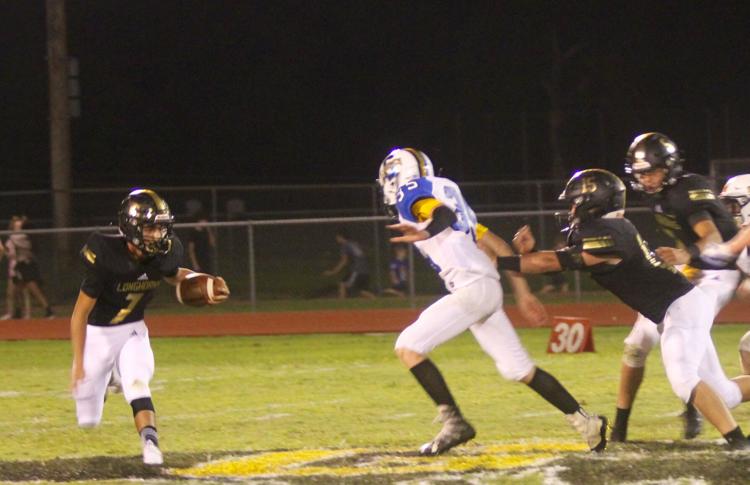 Gordon remains locked in a tie with Strawn for the district lead after whipping Gustine on Friday. Wouldn't it be cool if Gordon and Strawn were to play in the final game of the season to determine the district champ? They will! Next Friday. 
Trinity Christian 20, Lubbock Christian 22
The Eagles were in the lead after the first quarter on Friday. They were in the lead at halftime, too.
The lead was gone, though, when it counted most, and a valiant effort in the fourth quarter fell short. Trinity Christian dropped a close game to a strong opponent but remain in the running for a playoff spot.
Perrin-Whitt 54, Arlington Texas Leadership 0
The Pirates kept a glimmer of hope alive for a playoff chance after beating a district foe on Friday.
Weatherford Christian 7, Sacred Heart 25
The Lions remain winless after another gutsy performance fell short on Friday against the district leader Sacred Heart. Still, the Lions are only two games deep into district play and have time to bounce back and make the playoffs in TAPPS Division IV.
Community Christian 8, Westlake Academy 53
The Warriors haven't won a game this season. They played a team that has won every game. Those trends continued.
Weatherford and Strawn had bye weeks