And then there were two.
Weatherford and Aledo embark on playoff runs this week as the final two football teams in Parker and Palo Pinto Counties with games left to play.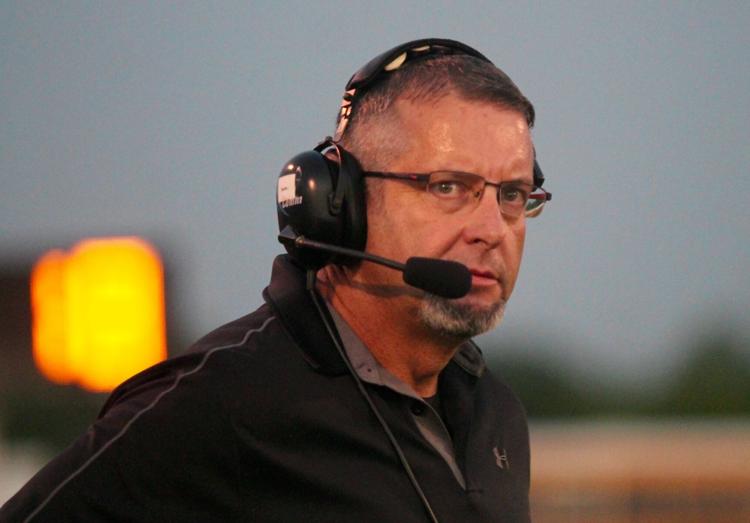 Springtown and Strawn saw their postseasons end on Friday in bittersweet fashion. Each lost by three points. But they plowed deep into the playoffs, represented themselves and their towns with pride and determination over a long season and adapted to new normals while keeping old traditions alive during a pandemic-laced year.
Springtown finished with a 13-3 record and district, bi-district and area championships to feel good about.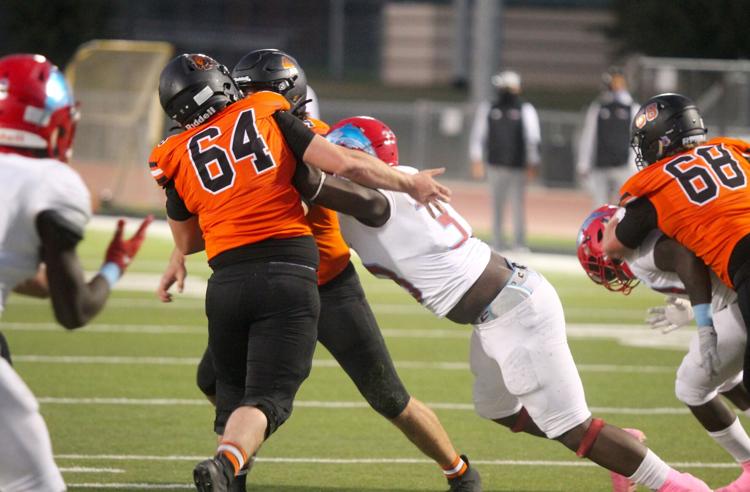 The Greyhounds finished one game shy of a state title shot, losing to Richland Springs in the quarterfinal, just as they had in 2019. The Hounds improved their performance, however, losing 56-59 this year after being blown out 14-62 the previous season. Also, a documentary crew that had been following Strawn's football season in 2019 was green lit to shoot a second season, so this year's Greyhounds will be included on "Texas 6," the hit show available for streaming on CBS All Access. 
The area's big schools kicked off their seasons a month later than usual due to COVID-19 concerns and are beginning their playoffs later in the year than usual.
Weatherford at Eaton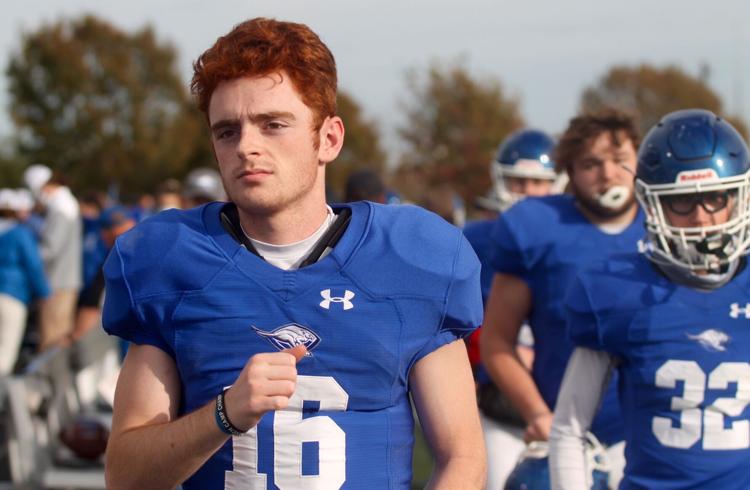 The Kangaroos fought their way to a winning record and clinched a playoff spot for the third season in a row under Head Coach Billy Mathis.
"That is something to be proud of," he said. "These boys have worked hard."
When Mathis says working hard, you'd better believe it. Preparing a team this year was fraught with new guidelines, quarantines and scheduling concerns to go along with the more typical concerns, such as injuries. Along the way, the kids continued to adapt, putting in the necessary hours and effort to make their team playoff bound. 
"We've been going for a long time," Mathis said. "Spring was cancelled, but we started back June 6 or so, and it's December. It become a mental grind at times, staying mentally and physically tough. That's why this isn't for everybody. I'm very excited for the boys for their attitude and their effort and what we have in store for us. We're excited that we have an opportunity to go play in the playoffs."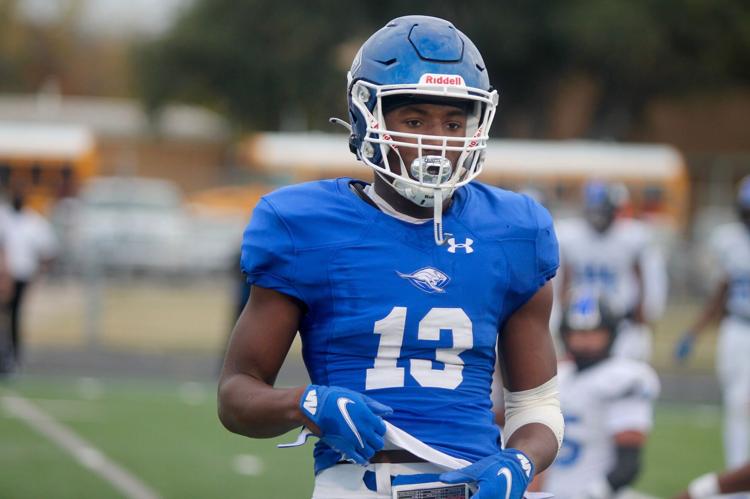 As the Division II second seed, the Roos will face a first seed team in Eaton but go into the game feeling ready to rumble. Weatherford's two starting quarterbacks — sophomore Ryan Clark and junior Major Youngblood — are healthy after being battered early in the season. Also, senior defensive back Kaden Kerbow has proven he can step into the QB role and win games when needed.
"Right now, everybody is healthy, and everybody is quarantine free," the coach said. "Looks like it's going to be a good week. I'm still holding my breath, though."
Weatherford (5-5) plays at 7 p.m. Friday against Eaton (7-3) at Northwest ISD Stadium in Justin.
Aledo vs Hillcrest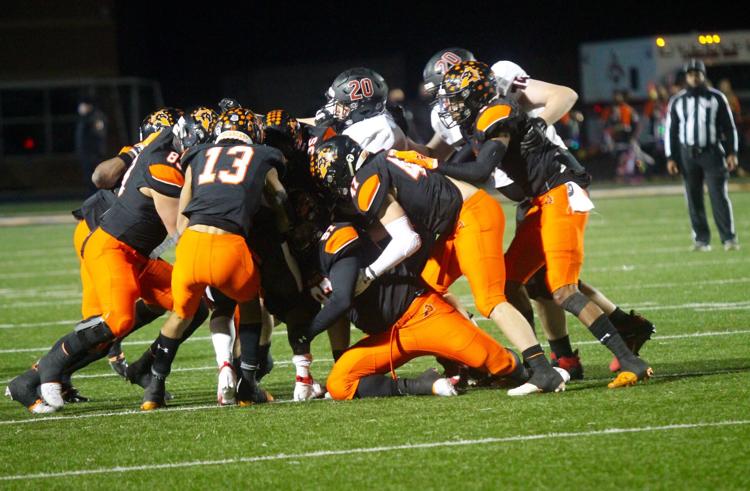 Going undefeated in district play and winning that championship means the Bearcats enter the playoffs as a first seed at home against a beatable Hillcrest.
Don't tell that to Aledo Head Coach Tim Buchanan, or any coach. They preach how any team can beat another squad on any given day. Aledo is the defending state champs, but they have to win six more games in the playoffs to continue saying it in 2021.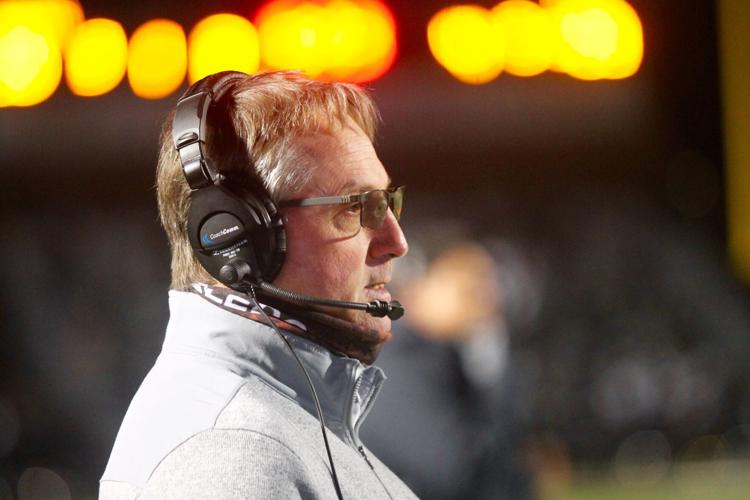 "I didn't know if it was ever going to get here," Buchanan said. "It's been a crazy year."
The Bearcats dealt with a schedule made topsy-turvy by quarantines and last-minute cancellations and changes but found a way to prevail. Aledo was missing two starters and three coaches to quarantines during the final game of the regular season but nailed a convincing victory over Burleson. 
"I'm proud for our kids," Buchanan said. "Our kids have done everything we've asked them to do with all the craziness, the masks, the COVID, we're going to play, we're not going to play, and all that stuff. The kids handled the adversity unbelievably."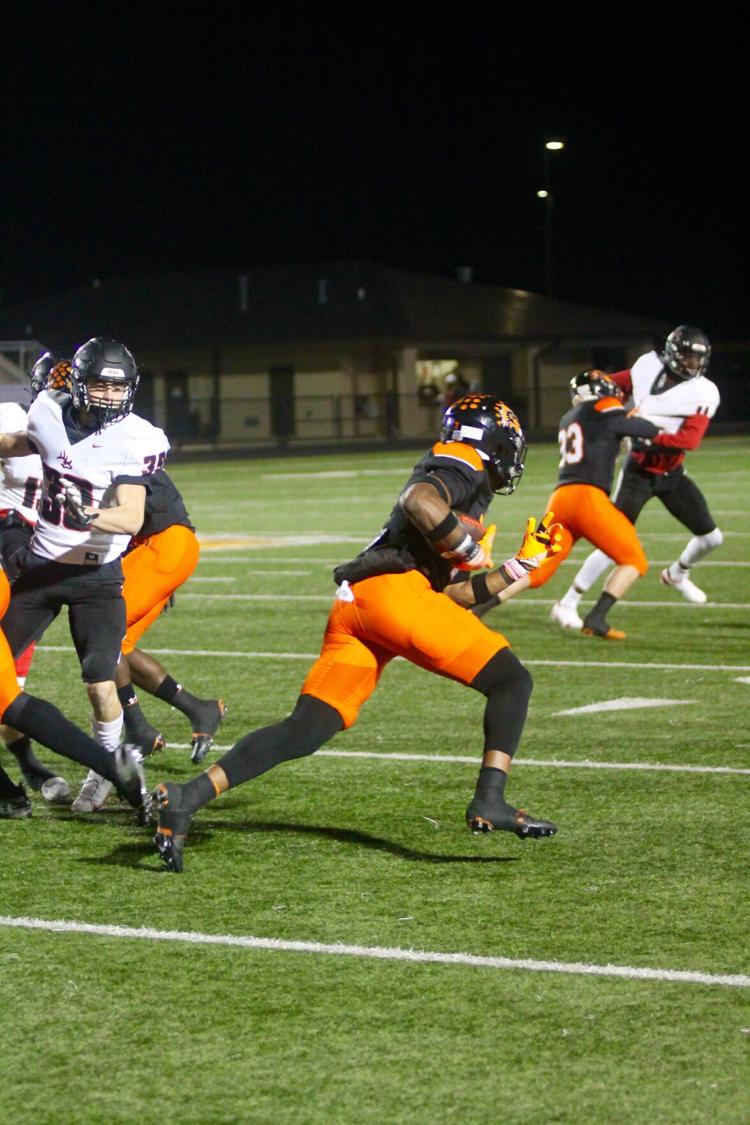 Next, they will need to handle a Hillcrest team that has won five of its last six games.
"If it's playoffs, you better get ready to play," Buchanan said. "As long as we can stay healthy and stay away from COVID, we've got a good chance. We've got some really good football players."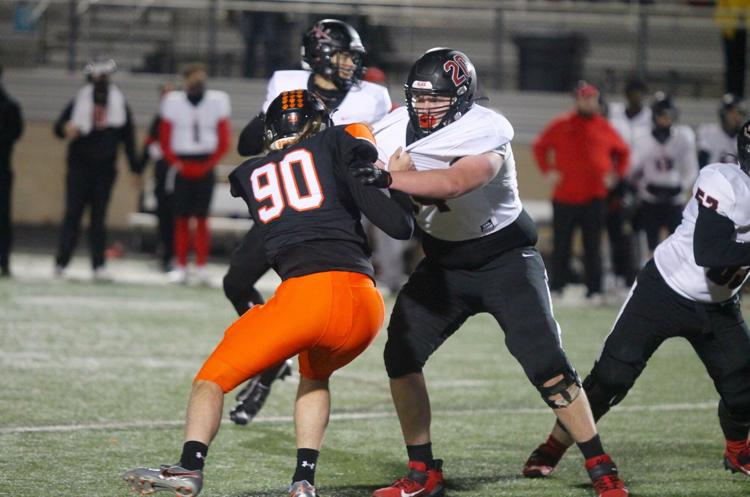 Seniors Demarco Roberts and JoJo Earle are explosive on offense, and defensive stalwarts Sam Forman, Bryan Allen and Logan Flinta help shut down opposing teams.
Aledo (7-1) plays at 7 p.m. Thursday at home against Hillcrest (6-4).