This week's weather forecast couldn't be more sunny and beautiful. The football forecast contains a bit more thunder and lightning.
Weatherford vs Cleburne (Homecoming)
The final non-conference game of the season brings an undefeated opponent to Kangaroo Stadium. The Roos don't want to limp into district play next week at 1-2, so they will be clawing against Cleburne.
Things, however, aren't as grim as they appear.
The Kangaroos opened their season and lost against the 2019 state champion Aledo Bearcats. Cleburne kicked off its season against the far less formidable Hallsville Bobcats, who finished in last place in their 5A division in 2019.
In Week Two, Cleburne trounced its opponent 59-8, while the Roos struggled to win. Cleburne, however, played a Jacksonville squad that isn't scaring anyone, whereas the Roos took on tough Crowley and battled to a one-point victory against tough odds.
Weatherford Head Coach Billy Mathis expressed pride in his team's grit. The Roos were missing six starters against Crowley due to injuries but managed to win with backups.
"We played until the last whistle, and it paid off," Mathis said.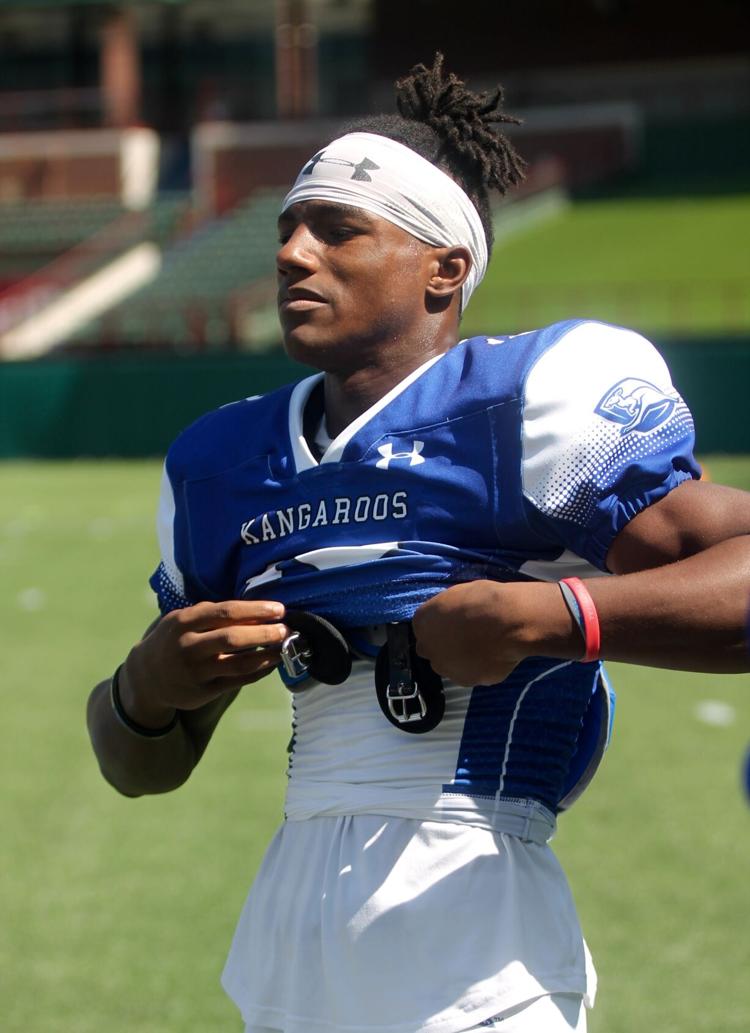 Which team is better prepared to win Friday's game? Roos will enjoy home field advantage and the added boost of homecoming celebrations. Two of the injured players are expected to return this week.
Cleburne, though, is "explosive" on offense, Mathis said, mentioning talented running back Cleo Chandler and the guy behind the center.
"Gunner Hammond, the quarterback, is what makes them go," he said. "He has a very live arm and runs well. What they do can give us some problems if we do not stay disciplined on both sides of the ball."
Beating Cleburne will require the Roos to do something that doesn't require football terminology to explain. Mathis said his team will have to "play like our hair is on fire."
Weatherford (1-1) plays at 7:30 p.m. Friday at home against Cleburne(2-0).
Mineral Wells vs Iowa Park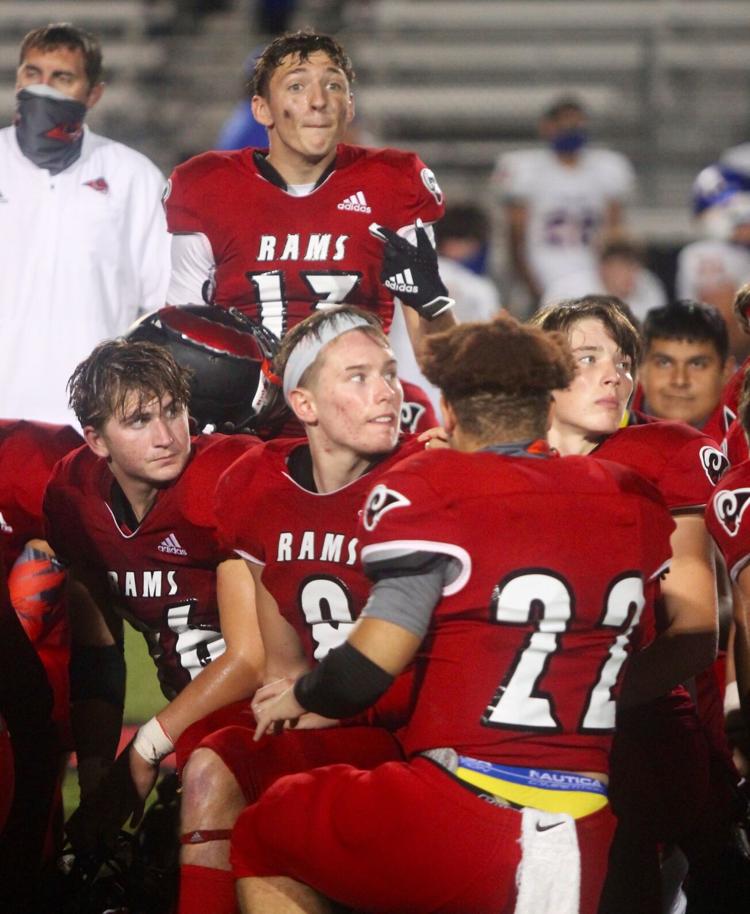 The Rams are having a challenging season. After opening with two losses, they nabbed a victory and hoped to ride that momentum into the next week. Instead, COVID-19 cases on campus shut down the school and its sports activities for two weeks. The Rams returned afterward and lost by a wide margin to Glen Rose. Now they face Iowa Park, the only team that has come close to toppling Brock this season.
Mineral Wells (1-3) plays at 7 p.m. Friday at home against Iowa Park (4-1).
Springtown vs Lake Worth
What a year the Porcupines are having. A Week One loss to Glen Rose has been far outweighed by a blistering streak of five victories. Last week, the Pines won their first district game against Gainesville. Now, they face another division rival. Who will be the pride of Texas Highway 199? The road runs through both of these towns, and the winner will enjoy Jacksboro Highway bragging rights.
Springtown Head Coach Brian Hulett said his team "will need a great week of preparation and really good effort on Friday night" to beat rival Lake Worth. 
Springtown (5-1) plays at 7 p.m. Friday at home against Lake Worth (4-3).
Brock at Whitesboro
The Eagles have followed a similar journey in games this year. The offense starts slowly and appears distracted almost, while the defense drops the hammer on opponents and keeps the scoreboard quiet. Then, the offense wakes up and says, "Hey! We're the Eagles!" The scoreboard lights up, challengers crumble and Brock fans go home happy.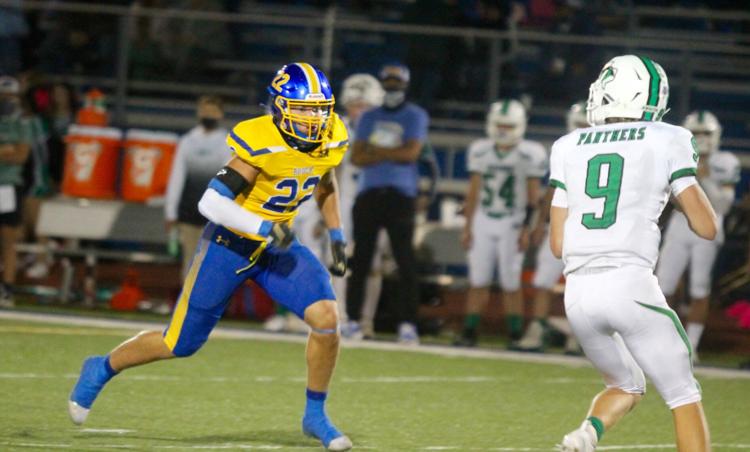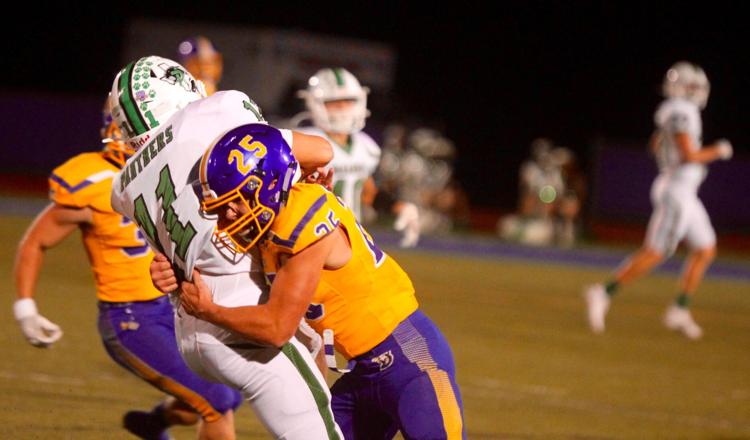 Will so much winning create a letdown?
Doubtful.
"These kids do a great job of refocusing on Monday," Brock Head Coach Chad Worrell said. "We will get our scouting report in for Whitesboro and be ready to go. We know it will be a tough road each week. This district is tough."
The coach relies on methods to prepare his team but said most of his players are self-motivated.
"These kids are seasoned," he said. "Most of them played 15 games last year. They understand if you have a letdown in district any week, you can get beat. They are doing a good job right now of focusing week to week." 
Brock (5-0) will play at 7:30 p.m. Friday at Whitesboro (1-4).
Millsap vs Eastland
The Bulldogs displayed a strong bite during the non-conference portion of their schedule. They defeated every foe except for that heartbreaking one-point loss on the final play of the game to Paradise that still smarts a little. The Dogs, though, bounced back last week and walloped Santo 52-0 and are eager to go 1-0 in district.
Millsap (4-1) will host Eastland (2-3) at 7 p.m. Friday at home.
Peaster vs Bowie
Peaster opened its season with three non-conference wins and followed with two district losses. That might discourage some folks, but not Peaster Head Coach Gary McElroy. He sees good things ahead in his first year helming the Greyhounds.
"We are pointed in the right direction," he said. "We have had a couple injuries that put us in a little bit of a bind. The boys are playing with a lot of passion and intensity."
He used a recent close loss to Pilot Point as an example.
"Pilot Point is one of the best teams in the state in class 3A, and we were up 21-20 at halftime," he said.
He mentioned another one that got away — the 20-26 loss to Ponder.
"Last week, we lost in overtime — however, some self-inflicted mistakes put us in that situation," McElroy said. "I feel very confident that our team will respond, and this Friday's game will be a great one for the Greyhounds."
Peaster (3-2) plays at 7:30 p.m. Friday at home against Bowie (2-3).
Strawn at Bluff Dale
The Strawn Greyhounds have scored almost 300 points in six games this season. This week's opponent, Bluff Dale, has scored 74 in the same number of games. Strawn's defense has given up quite a few points — 248. Bluff Dale, though, has allowed 327.
Strawn has developed a strong chemistry and should prove to be a handful for the struggling Bobcats.
Strawn (4-2) plays an away game at 7:30 p.m. Friday at Bluff Dale (1-5).
Gordon vs Evant
Gordon will benefit from one last non-conference matchup before heading into district play, but it won't be easy. The Longhorns face an undefeated Evant team ranked 33rd in the state in 1A six-man football. Gordon is no slouch, ranked at 36th, and matches up well with the Elks. Bragging rights and momentum heading into district competition are the prizes up for grabs.
Gordon (4-1) plays a home game at 7:30 p.m. Friday against Evant (3-0).
Weatherford Christian vs Covenant Christian
The Lions are trying to nail down their first win, and this week's opponent provides an opportunity. Covenant has seen highs and lows — a 53-8 victory in its season opener followed by a one-point gut wrenching loss in Week Two.   
Weatherford Christian (0-2) plays a home game at 7 p.m. Friday against Covenant Christian (2-0).
Trinity Christian at Sacred Heart
The Eagles are a young team early in the season, and coaches are figuring out still what kind of squad they have. 
"We feel like we are finding out what our team can do and how to maximize their skill set," said Trinity Head Coach Joe Hamstra. "Hopefully, we will continue to improve."
Trinity's upcoming opponent has been successful historically and known for their physical contact.
"I would expect the same this year," Hamstra said.  "They are an undersized team that play at a high level."
To win, Trinity will rely on its sturdy offensive line composed of Ryan Shiller, Luke Anderson, Caleb Gabbert, Ben Camp and Brayden Smalley. They have been opening big holes for running back Ezra Jackson and quarterback Ryan Hollingsworth to run through.
Trinity Christian (1-1) plays Sacred Heart (0-2) at 7:30 p.m. Friday in Muenster.
Community Christian at Nazarene Christian 
The winless Warriors are experiencing a lackluster season in the win-loss column but have an opportunity this Friday to nab a W finally. Nazarene is mired in its own woeful year. In the last two weeks, Nazarene has scored a combined 12 points while giving up more than 100.
Community Christian (0-6) hits the road to play at 7:30 p.m. Friday at Nazarene Christian (1-5).
Aledo and Perrin-Whitt have byes this week